Mr. Gene talks about the Wheel Sessions:
"Saw one of the best music evenings in many moons and in a stunningly focused audience listening mode at Wheel Sessions in their really comfy performance space called Underground Music (or sometimes at Greenville UU). The irrepressible and amazing Ignacio Berroa lead 4 top Carolina musicians in 2 sets of life changing great Jazz standards. BAM. Get to one of these!"
Drummer Kevin Korschgen has created the "Wheel Sessions" concert series to fill a much-needed void in our Upstate scene. This is a jazz performance series held in front of an intimate listening audience, not a night of background music or something you have to struggle to hear over the din of a noisy, boozy crowd. It's just great tasty jazz delivered tastefully, and we definitely approve. Here are the next dates in the series!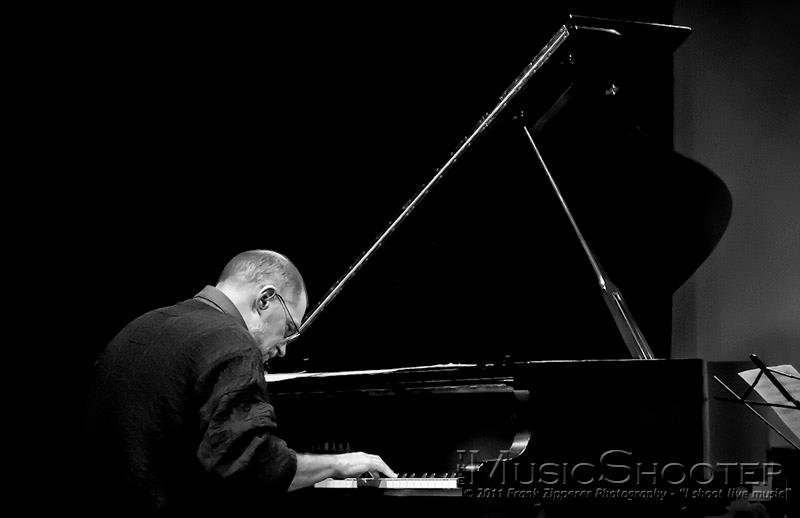 Wheel Session 63
KEITH DAVIS TRIO w/ Mike Holstein (bass) and Kevin Korschgen (drums)
Thursday, March 28, 2019
7:30 – 9:30 pm 
Greenville Unitarian Universalist Fellowship
1135 State Park Rd
Greenville, SC 29609 
Admission $15 (Cash only)
Keith and the boys will perform in the GUUF Sanctuary rather than in the Fellowship Hall so that Keith can play their Steinway piano.
Keith Davis has established a distinguished reputation a s jazz pianist, composer, and educator during his more than 30 years as a professional musician He has toured with the Glenn Miller Orchestra, the Artie Shaw Orchestra, and Mat "Guitar" Murphy. He has performed with such great musicians as David "Fathead" Newman, Ben Riley, Donald Byrd, Mike Mainieri, Pat LaBarbera, Jeff Hershfield, Jami Baum, Joel Spencer, Rakalam Bob Moses, Javon Jackson, and Quentin Baxter. Currently Keith lives in Greenville, SC, where he serves as Adjunct Instructor of Jazz Piano at Furman University. He is involved with teaching and performing with the Greenville Jazz Collective, teaches privately, and practices and teaches Hunyuan Chen style Taiji, created by Grandmaster Feng Zhiqiang. Keith has released two CDs of original music, "Still", by the Keith Davis Trio and "Presence" solo piano.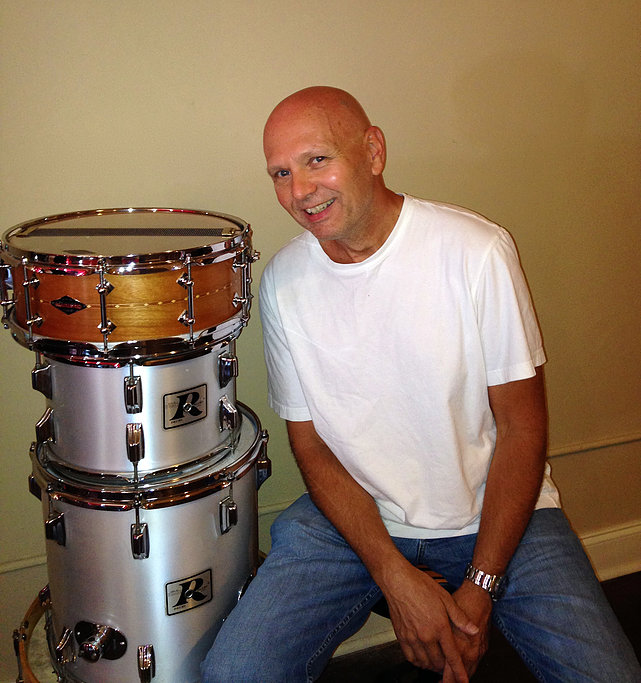 Wheel Session 64
KEVIN KORSCHGEN QUINTET, w/ Jason Moore (tenor sax), Brad Jepson (trombone), Philip Howe (piano), and Danny Iannucci (bass)
Thursday, April 18, 2019
7:30 – 9:30 pm 
Underground Music
1801 Rutherford Rd.
Greenville, SC 29609
Admission $15 (Cash only)
Kevin Korschgen, jazz drummer and music educator, first moved to Chicago in 1980 to join a band called "Rush Hour". He began teaching jazz in 1983 at Notre Dame High School for Boys, where he led the school's award-winning jazz ensemble, During a three-year sojourn to Santa Fe, NM, Mr. Korschgen served as Artistic Director of the Santa Fe Youth Symphony Association, and as Director of Bands at Santa Fe High School. Upon returning to Chicago in 2007, he became the Principal Conductor of the Chicago Public Schools All-City High School Jazz Ensemble and served as Jazz Coordinator at the Chicago High School for the Arts (Chiarts).
Mr. Korschgen has performed with many of Chicago's finest jazz musicians, including Pat Mallinger, Scott Burns, Jody Christian, Neil Alger, Chris Foreman, Ryan Cohen, Tito Carrillo, Micah Frazier, Rob Amster, Kelly Sill, Dennis Carole, Victor Garcia, Rubin Alvarez, and Steve Sanders just to name a few. He has toured with Detroit's trumpeter Marcus Belgrave and played 'jobbing dates' with pianist Lyle Mays.
 Mr. Korschgen and wife Pamela now reside in Greenville, SC where he enjoys teaching, writing, and performing. Kevin hosts the Upstates Wheel Sessions jazz performance series, where as the sessions' resident drummer he has performed with many of the Carolinas' foremost jazz musicians. His quintet features four of these musicians: Jason Moore/tenor sax, Brad Jepson/trombone, Philip Howe/piano, and Danny Iannucci/bass