The Cranky Dubmaster's thoughts on NERIJA's dazzling debut album, BLUME:
"Sometimes edgy, always funky. Blending the hard-hitting post-modern bop with dollops of third-world fragrances & a tinge of hip-hop in the bass-heavy rhythms. A blessing to the jazz of our times. In a word: Wow." – gene
NERIJA sits at the forefront of innovation within the explosive modern UK jazz scene. A seven-person (mostly women) group who blend individual passions with a commitment to the unified voice, their accomplished debut album BLUME (brought to us by Domino Records) is an astonishing display of technical virtuosity, rhythmic flair and emotional kick.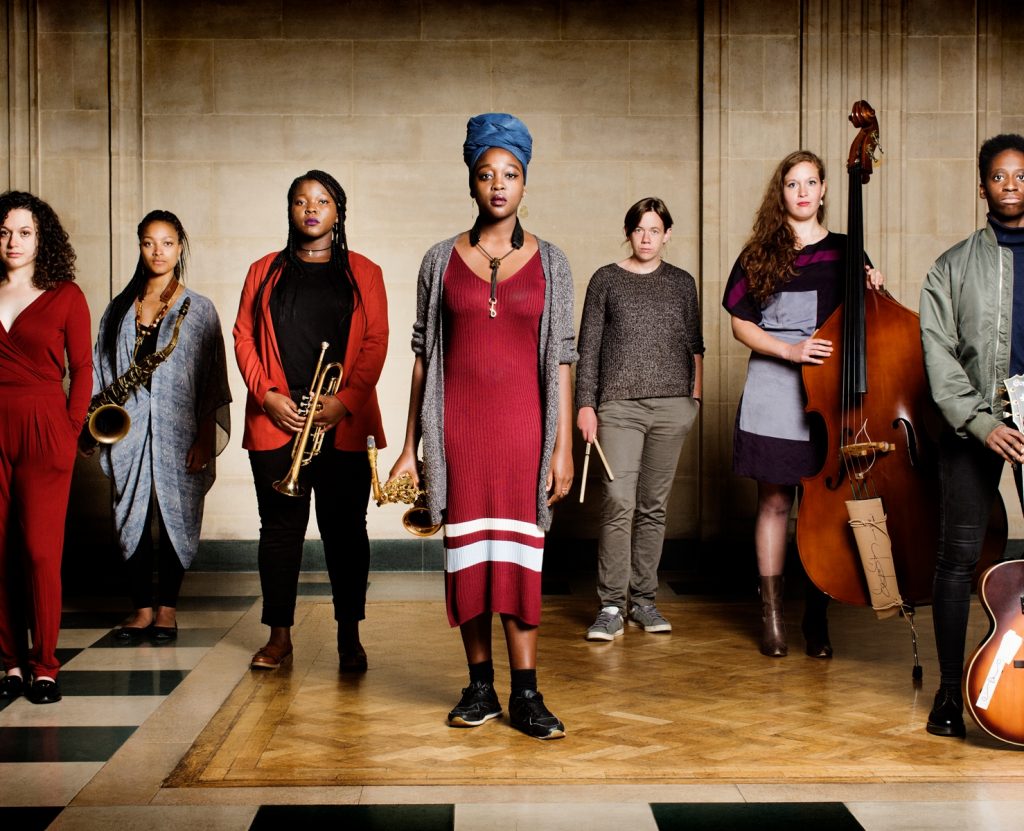 LONDON CALLING
Nérija is just the latest formidable voice to emerge from London's jazz scene. In the last few years, the city has produced some of the most vital players in improvised music, including drummer Moses Boyd, saxophonist Shabaka Hutchings, and tuba player Theon Cross, all of whom draw on influences as disparate as grime and Afrobeat. Now, Nérija has entered the discussion with Blume, a collection of earthy, atmospheric, and danceable tracks. Although it folds in sounds from all over the world, there is a distinct sense that this music could only have come from London.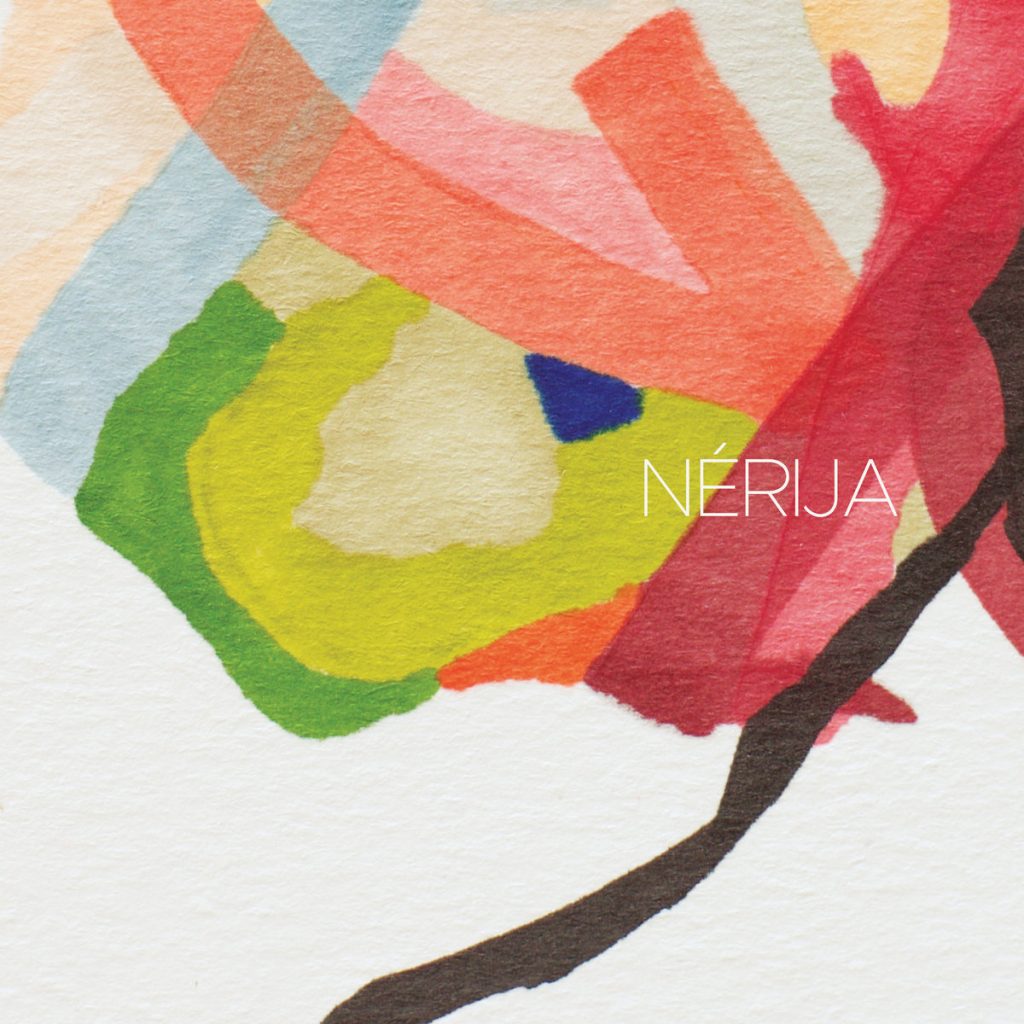 TEXTURE & MOOD
Opening piece "Nascence" seems to ooze itself out of the speakers, a languid display of texture and mood. Nérija refuse to let this settle, however. "Last Straw" has a disciplined groove, utilizing the club culture influences of Lizy Exell (drums) and Rio Kai (bass). The title track is propelled by those sighing, somnambulist chords, voiced superbly by the trailblazing Cassie Kinoshi, while Swift has a raw, unfettered funk, leaning on Shirley Tetteh's jagged guitar. "Riverfest" is a joyous salute from this intimately unified ensemble, while Nubya Garcia's tenor saxophone – now so instantly recognizable – pervades the bold, stirring "Unbound."
Indeed, it's the way Blume can spiral out into fantastic realms while continually returning to the source that makes the record so fascinating. Recorded on a floating studio by the Isle of Dogs with producer Kwes at the controls, Nérija's debut is undoubtedly one of the most contagious, perplexing and inspired UK jazz releases to come your way in 2019.
The horn lineup puts forth gritty, layered voicings that give the septet the air of a big band. The first track, "Nascence," feels like it could have emerged from a horn-heavy Blue Note album circa 1965—Wayne Shorter or Herbie Hancock, perhaps. Then the rhythm section enters with a stuttering cadence rather than a swing feel, throwing you off balance. Mid-album tune "EU (Emotionally Unavailable)" begins with just the rhythm section of Tetteh, Exell and Kai; settling into a heavy, rock-ish vamp, deep and satisfying, they sound like they could plausibly produce a fine album of their own.
Nérija bill themselves as a collective, not a group, and they leave plenty of room for individual voices to shine. Garcia, whose excellent debut Nubya's 5ive was released in 2017, blows sultry, fluid lines as well as thick, repeated phrases that bring to mind a jam-band saxophonist crossed with Coltrane. Maurice-Grey and Turton are both loose and smeary players, roughing up the music's finer edges. Kinoshi is a dexterous improviser, as on "Swift," but still makes room for long tones that give her solos emotional depth. Exell, a master of funk, makes great use of her drum kit, with a gluey snare, a resonant bass drum, and dark, chunky cymbals. Kai's lines hold everything loosely in place.
Tetteh emerges as the album's unexpected star. The absence of another chordal instrument like the piano gives the guitarist room to stretch out when it comes to melody, harmony and texture. Her rhythmic accompaniment is tight and in the pocket, but often gets weird and spacey, sounding like a mixture of Nile Rodgers and Mary Halvorson. Her improvisations—particularly on "Riverfest" and "Partner Girlfriend Lover," which she wrote—are superb, crisply stated, and engaging. Tetteh—who also sings on her solo project, Nardeydey—has one of the most distinct voices on the album, and that's saying quite a bit. At its best, Blume is a testament to the rich aesthetic diversity of London's jazz scene.