They're headed back. We're glad. THE AVETT BROTHERS have built a following starting from their earliest, modest old-timey/punky releases to the globe-trotting Madison Square Garden-level post-modern folk-pop-roots-punk-type rock icon status they've now earned. See them light up the arena in downtown Greenville on October 29th with songs from their new album True Sadness, out now on CD & LP from American Recordings!
Click here for tickets, here for the Avetts' website & here for their Facebook page.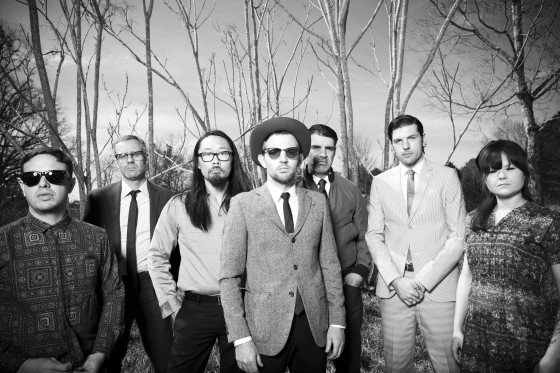 "True Sadness is a patchwork quilt, both thematically and stylistically. Wherein a myriad of contrasting fabrics make perfect sense on the same plane, this album draws upon countless resources from its writers and performers. To further propel the expansive color and textural fields of the record, we are blessed to play and perform music with a group of musicians who possess not only great talent, but great interpretive ability. They are an extension of our family and their care for the work at hand (and the project at large) informs a dynamic musical contribution to any piece we proudly give our last name. Sonically, the album is as multidimensional as its makers. The same could be said of its long list of influences. So the quilt is sewn, in part, with the brightly colored threads of Queen, Sister Rosetta Tharpe, Jimmie Rodgers, Tom Petty, Nine Inch Nails, Gillian Welch, Aretha Franklin, Walt Disney, Pink Floyd, Kings of Convenience, calypso of the 1950s and country of the 1930s. Rock and roll is here, as always. There are moments of undeniable celebration and camaraderie others of quiet and lonely exhalation. Throughout the album, we stitched together the boldest red and the calmest green polka dots and stripes, the roughest denim and the smoothest velveteen. They came together because they are the best patterns we have and because each of us brought our own fabric to the quilting frame.
We made this record as people who have made records together before —with experienced hands, appreciative hearts, renewed focus, and the knowledge of our good fortune to make music once again.
On June 24th, we will share with the world this work, these songs, and a contemporary chapter of our lives. – SETH AVETT