THE AVETT BROTHERS have returned with an incredible new album called True Sadness, which we have in stock on CD and vinyl LP, of course. And it's generating some serious buzz.
"The Avett Brothers' catalog is broad enough to encompass jittery punk bluegrass, barren acoustic ballads about heartache and family, and stately folk-pop that borders on the orchestral. Along the way, brothers Seth and Scott Avett — along with bassist Bob Crawford and cellist Joe Kwon, among others, with production by Rick Rubin — have seen their star rise with the growth of Mumford-ian folk-pop. But even as their sound has grown sleeker and more polished, they've never really strayed from their core themes: Each song remains rooted in a search for self-improvement, and in a kind of fundamental decency.
From every angle, the Avetts' songwriting is suffused with belief in redemption — an understanding that heartbreak makes us stronger, and that our future needn't be dictated by the mistakes of our past. For all the changes in the band's sound over the years, and there have been many, some things never waver." – Steven Thompson, NPR.
Click here for tickets to the Avetts at Bon Secours Wellness Arena, here for the Avetts' website & here for their Facebook page.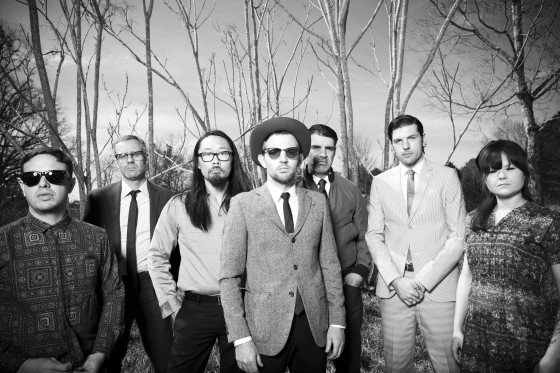 "True Sadness is a patchwork quilt, both thematically and stylistically. Wherein a myriad of contrasting fabrics make perfect sense on the same plane, this album draws upon countless resources from its writers and performers. To further propel the expansive color and textural fields of the record, we are blessed to play and perform music with a group of musicians who possess not only great talent, but great interpretive ability. They are an extension of our family and their care for the work at hand (and the project at large) informs a dynamic musical contribution to any piece we proudly give our last name. Sonically, the album is as multidimensional as its makers. The same could be said of its long list of influences. So the quilt is sewn, in part, with the brightly colored threads of Queen, Sister Rosetta Tharpe, Jimmie Rodgers, Tom Petty, Nine Inch Nails, Gillian Welch, Aretha Franklin, Walt Disney, Pink Floyd, Kings of Convenience, calypso of the 1950s and country of the 1930s. Rock and roll is here, as always. There are moments of undeniable celebration and camaraderie others of quiet and lonely exhalation. Throughout the album, we stitched together the boldest red and the calmest green polka dots and stripes, the roughest denim and the smoothest velveteen. They came together because they are the best patterns we have and because each of us brought our own fabric to the quilting frame.
We made this record as people who have made records together before —with experienced hands, appreciative hearts, renewed focus, and the knowledge of our good fortune to make music once again.
On June 24th, we will share with the world this work, these songs, and a contemporary chapter of our lives. – SETH AVETT