<< This is music to get lost in. The best yet in an eye opening series of releases thanks to Erased Tapes Records. Melnyk's music is strangely familiar and virtuosic-ly folk like; a lyrical drone, a constantly flowing stream of piano notes, rippling, cascading, cooing slowly, all the while ebbing and then building, always in motion. Sort of a Philip Glass meets Haushcka in extended improv. Unassuming yet all-consuming if one simply sits still, alone, and lets go into this sonic beauty. Life enhancing. Just damn wonderful. Not for everyone I suppose but neither are the vast majority of my favorite artists, composers or records. >>  – gene
'Continuous music' pioneer and literal force of nature Lubomyr Melnyk has just released a dazzling new album called Fallen Trees on December 7, a challenging, monumental work that coincides with Melnyk's 70th birthday.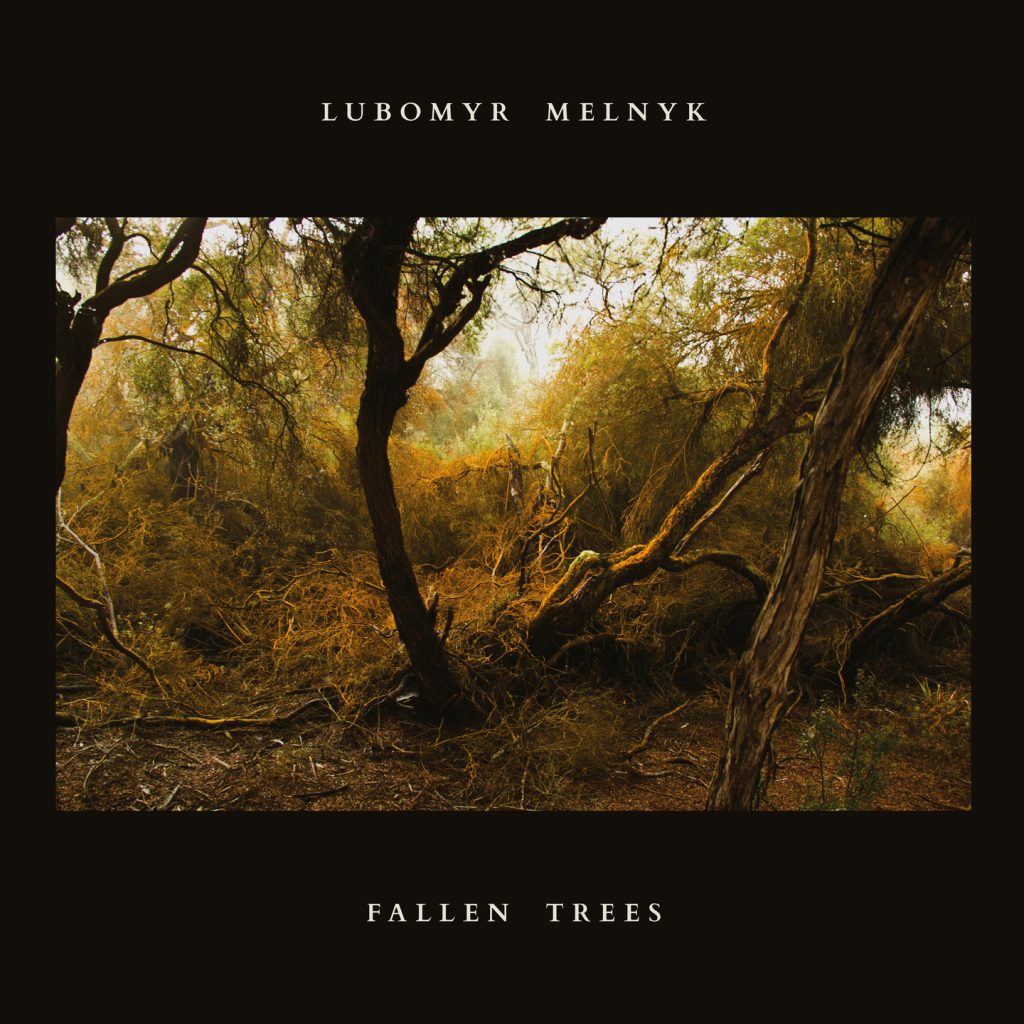 Despite the autumnal hint in its title, there's little suggestion of him slowing down. Having received critical acclaim and co-headlining the prestigious Royal Festival Hall as part of the Erased Tapes 10th anniversary celebrations, after many years his audience is now both global and growing. The composer is finally gaining a momentum in his career that matches the vibrant, highly active energy of his playing.
Cascades of notes, canyons and rivers of sound: there's something about his music that channels the natural world at its most awe-inspiring. In Fallen Trees the connection with the environment continues, taking its cue from a long rail journey Melnyk made through Europe. Glancing out of the window as the train passed through a dark forest, he was struck by the sight of trees that had recently been felled. "They were glorious," he says. "Even though they'd been killed, they weren't dead. There was something sorrowful there, but also hopeful." That sense of sadness touched by optimism infuses the album, too: rarely has Melnyk made music so shot through with melancholy and regret, but which sounds so rapt, even radiant.
Drawing comparisons with Steve Reich and the post-rock group Godspeed You, Black Emperor!, Pitchfork praised his 2015 album Rivers And Streams for it's "sustained concentration and ecstatic energy". That energy is present in Fallen Trees too, but at points the tone is quieter, the mood darker and more wistful. At points elsewhere on the album, despite being routed in the wonders of the natural world, there's a kaleidoscopic quality in the fractal flurry of notes and the broad spectrum of colour they summon.
The work that gives it its name, the five-part, 20-minute Fallen Trees, is one of the most ambitious and demanding pieces he has ever created. Though the music is – as ever – Melnyk's own, Fallen Trees once again features a number of Erased Tapes artists. Japanese vocal artist Hatis Noit, whose first EP Illogical Dance came out to much acclaim earlier this year, lends ethereal vocals, floating mysteriously above the surface of Melnyk's eddying piano lines before diving far beneath. Other contributors include Berlin-based cellist Anne Müller, a sometime collaborator with Nils Frahm, and American singer David Allred, the most recent addition to the label family. "More than any of the albums that I've done, it's a real collaboration," Melnyk insists, emphasising how much he owes to his producer, Erased Tapes founder Robert Raths.
Born in Ukraine in 1948, Melnyk fell for the piano at an early age. Given lessons as a young child after his family emigrated to Canada after the iron curtain came down, he was immediately transfixed by the possibilities of the instrument. "On the piano, you can create whole worlds," he reflects. "I realised that it could be an orchestra, a choir of sound." Using the sustain pedal to create echo and reverb, he transformed free-flowing cascades of notes into hypnotic waves of sound. Eventually he found a name for this new style: 'continuous music', which he uses to this day.
Critics have detected the influence of Ravi Shankar and other Indian styles in Melnyk's music, along with the insistent, repetitive textures of minimalist pioneers such as Steve Reich and Philip Glass. Melnyk himself cites his debt to the American composer Terry Riley, particularly the legendary 1964 work 'In C', which he says "opened the world for me". But he adds that if you listen carefully, you'll also be able to hear the lilting contours of traditional Ukrainian folk music.
It might be truer to say that there is genuinely nothing quite like Melnyk's work: a unique musical pioneer, he has defiantly carved his own path. "I don't say to people I'm a composer," he declares. "I don't know what I am."
Melnyk composes, as he plays, at the piano, feeling out lines and individual rhythmic cells that bubble, undulate and gradually expand into vast, interlinked frameworks. Asked to describe what it's like to live inside his music, he says "my whole body is transformed as I play, it honestly feels like that. My fingers feel like the winds of the world; it feels like you're physically transcending dimensions."
Horizon Records has FALLEN TREES in-stock now on CD (LP coming in January), and we also have these other titles by a true visionary on his instrument.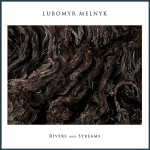 Rivers And Streams, 2015:
The effect on Rivers And Streams is of iridescent notes that could be a thousand wind chimes, caught between turmoil and serenity. Melnyk's titles are often fitting: Parasol sounds like sunshades spinning in the daylight, and Ripples in a Water Scene like ripples in a water scene; the crushingly sombre The Pool of Memories might well induce a pool of tears. He adds acoustic guitar to some pieces, and flute on the final two tracks, which are dedicated to the Amazon. Melnyk's truly defining quality is surely the constant tingle that his music leaves in your heart.
Evertina, 2014
Evertina's release, just before Christmas, is something of a godsend for those who want the festive season accompanied by music of sublime beauty. The only real critique possible is that, with just three tracks totalling 22 minutes, you cannot help but want more when this reaches its conclusion.

Corollaries, 2013
It may be variously labelled as modern/neo/contemporary classical but it's just as valid to view this as simply 'classical' music (in many ways the music on Corollaries wouldn't sound out of place alongside the traditional classical repertoire heard in major concert halls across the world). In some respects it is an unusual situation. Melnyk has been composing throughout his life to little recognition or acclaim. He's finally found a label interested in releasing his music, only to find that Erased Tapes (and other labels) have been putting out stylistically similar music for some time. Yet, this doesn't in any way detract from the quality on Corollaries. The contents may not be quite as unique or radical as the music he composed decades ago career but the fact that a new generation of music fans can enjoy his music should be a cause for satisfaction and celebration.