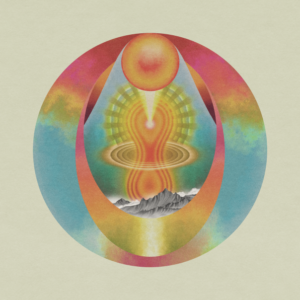 Widely ranked among the greatest live bands of their generation, MY MORNING JACKET have long maintained their status as one of the most vital forces in American rock-and-roll. With their thrillingly expansive and eclectic sound, the Louisville-bred band has influenced an entire era of musicians, largely by staying one step ahead of mainstream pop culture and following their instincts to endless innovation. On their long-awaited new full-length—a self-titled body of work that marks their ninth studio album—My Morning Jacket reaffirm the rarefied magic that's made them so beloved, embedding every song with moments of discovery, revelation, and ecstatic catharsis.
Their first new music since 2015's Grammy Award-nominated The Waterfall, MY MORNING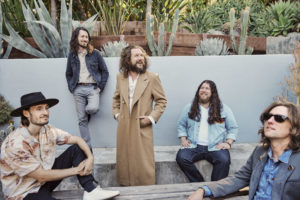 JACKET came to life after a nearly permanent hiatus for the band (vocalist/guitar Jim James, bassist Tom Blankenship, drummer Patrick Hallahan, guitarist Carl Broemel, and keyboardist Bo Koster). "We didn't know if we'd make another record again," James admits. "For a long time I was feeling burnt-out, and unsure if I wanted to do this anymore."
Buy it on clear 2xLP, CD or indie-store only orange crush with lemon-splatter vinyl HERE.
During that hiatus, James and Broemel each released a series of acclaimed solo projects, while Koster toured the world as part of Roger Waters' band and all members except James played in Ray LaMontagne's band. But after performing four shows in summer 2019 (beginning with two mind-blowing nights at Red Rocks Amphitheatre), My Morning Jacket was overcome with the urge to carry on. "It'd been so long since we'd played together, there was that question of 'Is this maybe going to be a wake-up call that it's time for us to move on?'" Blankenship recalls. "But then as soon as we got onstage, it felt like coming home."
For all its unbridled joy, My Morning Jacket again reveals the band's hunger for exploring the most nuanced and layered existential questions in song form. To that end, the album opens on "Regularly Scheduled Programming" and its poetic commentary on the impulse to numb out in order to escape a painful reality. "This song really hits home for me after what we've gone through with the pandemic," says James. "But even before then, it felt like so many of us were trading real life for social media, trading our own stories for the storylines on TV, trading our consciousness for drugs. We need to help each other wake up to real love before it's too late."
One of several songs featuring the heavenly backing vocals of Briana Lee and Maiya Sykes, "Regularly Scheduled Programming" unfolds as a gloriously spacey number, beginning on a bit of psychedelic poetry ("Diamonds are growing in the garden/Raindrops are filling up the sea") and ultimately building to its resolute conclusion ("One shot at redemption: a mighty and sacred love").
For My Morning Jacket, the ability to supply those sublimely dazed moments is closely tied to the uncalculated nature of the album-making process. "Everyone in the room was willing to let the songs come together naturally, which I think allowed for a lot of exploration," says Hallahan. "This is what it sounds like when we get out of the way and let the music go where it wants." And within that surrender is a profound sense of purpose, a commitment to providing listeners with the kind of emotional outlet that feels more essential all the time. "I hope this album brings people a lot of joy and relief, especially since we've all been cooped up for so long," says James. "I know that feeling you get from driving around blasting music you love, or even lying in bed and crying to the music you love. The fact that we're able to be a part of people's lives in that way is so magical to us, and it feels really good that we're still around to keep doing that."
My Morning Jacket will be in-stock at Horizon and in our webstore this Friday on clear 2xLP, CD and indie-store-only orange crush with lemon splatter vinyl. And check out these other MMJ titles as well!