MARCUS KING, El Dorado (LP/CD)
El Dorado is a contemporary sonic exploration of classic rock, blues, southern R&B and country-soul where subtle acoustics and pedal steel shines bright alongside raucous electric guitars and blistering solos. Following their previous collaboration on song "How Long," King and The Black Keys' Dan Auerbach co-wrote twelve songs for El Dorado in only three days in his Easy Eye Sound studio. Together, King and Auerbach have created a warm and delicious bowl of southern soul with a side of Nashville gold. There can be no doubt that El Dorado will be one of the best albums released in 2020. While Marcus King is only 23 years old, he possesses an old soul. The music he makes on this album is timeless and remarkable. His passionate voice matched with captivating songwriting make this album a treasure. This album will be played again and again for years to come.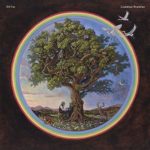 BILL FAY, Countless Branches (2xLP/CD)
The great Bill Fay returns with the third album in the celebrated second phase of his recording career. Bill Fay's albums for Deram Records made in 1970 and 1971 and deleted shortly afterwards – got new life after endorsements from the likes of Jim O'Rourke (Tortoise) and Jeff Tweedy (Wilco) led to a huge revival of interest in this vanished artist. Fay, now 76 gives us ten new songs that are more hopeful but retaining the awestruck, inquisitive feel of his early work. The album tracks are sparsely arranged; mostly his voice with piano but the bonus material on the deluxe version has some band versions that are worth checking out.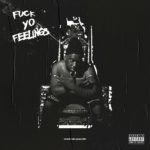 ROBERT GLASPER, F*ck Yo Feelings (2xLP/CD)
Glasper is an in demand jazz piano player who's worked with Common, Karriem Riggins, Terrace Martin, Christian Scott, Derrick Hodge, Taylor McFerrin, Justin Tyson and also collaborated with Kendrick Lamar on To Pimp A Butterfly and Brittany Howard on Jaime. But do not look for this record in the Jazz room, it's a slammin hip-hop record and as the title might imply; it's NSFW. Unless you happen to work at Horizon Records! Features Yasiin Bey, Herbie Hancock, Denzel Curry, Mick Jenkins, Terrace Martin, Bilal, Derrick Hodge and Chris Dave.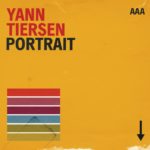 YANN TIERSEN, Portrait (4xLP/2xCD)
This collection of analogue recreations of music is from throughout Yann Tiersen's career with the addition of three new songs. This includes reinterpretations from his debut album Waltz of the Monsters, to tracks featured on the Amelie soundtrack, to his most recent album, All. It features collaborations with John Grant, Gruff Rhys from Super Furry Animals, Blonde Redhead and Stephen O'Malley from Sunn O))).
GEORGIA, Seeking Thrills (LP)
G. LOVE & SPECIAL SAUCE, Juice (LP/CD)
PINEGROVE, Marigold (CD)
Mr. Gene's Classical Corner:


SHEKU KANNEH-MASON, Elgar (2xLP/CD)
"A delightful pairing of the iconic Cello Concerto with a whole roster of beautiful solo/duo and chamber music pieces and unique arrangements of Elgar compositions set for cello. Classic British very early 20th century wanders into the new millennium. A coupla short Ernest Bloch compositions only add to the warm glow of this release. Well Done Sheku and company! " – Gene
KILLER REISSUE OF THE WEEK:


PALE SAINTS, The Comforts Of Madness (2xLP/2xCD)
This is the 30th anniversary reissue of the celebrated debut record from English Shoegazers Pale Saints. This 1990 release on famed indie label 4AD has enjoyed a cult status where as My Bloody Valentine or dream poppers Cocteau Twins have become household names. Well, at least at our house. Ask Chuck about these guys. But only if you have some time to spare.