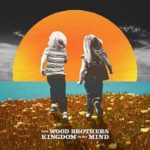 THE WOOD BROTHERS, Kingdom In My Mind (CD, vinyl out in Feb.)
The cover art for the Wood Brothers' Kingdom In My Mind may not be so stylish as that which adorned its 2018 predecessor, the Grammy Award-Nominated One Drop of Truth, but the title is just as provocative and the music itself follows suit. This eighth Wood Brothers studio album may be the most fully integrated record in their discography, certainly as much so as the first releases with the sibling as a duo. That sound of Oliver and Chris singing together in close harmony while playing various acoustic and electric guitars and basses (plus occasional harmonica) has become increasingly enriched since 2012 with Jano Rix in tow. Drawing upon his versatile contributions as multi-instrumentalist/vocalist/composer/co-producer, the three-man Wood Brothers have grown increasingly more independent and self-sufficient in the interim and here, credited as co-author of all these original tunes (as with every album since 2013's The Muse), Rix is more fully than ever a combination liaison and catalyst for the group creativity. Tracks like "Alabaster" sound as if they derive directly from impromptu jams from which the trio then crystallizes the arrangements. It's been a distinct and rare pleasure to watch the Wood Brothers evolve over the years because each studio effort marks an improvement, a change of pace or both. Kingdom In My Mind belongs in the latter category and, presumptuous as it may sound so early in 2020, is quite likely a candidate for 'Best of The Year' lists.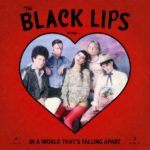 THE BLACK LIPS, Sing In A World That's Falling Apart (LP/CD)
There are lots of different kinds of music, and for most of the 21st century Atlanta's The Black Lips have been combining them with country and Western. The band has spent the last two decades combining garage rock, soul, pop, lo-fi, country and punk into a chewing-tobacco-flavored musical stew. The Black Lips' latest album, aptly named Sing in a World that's Falling Apart, captures the band's hybridizing musical approach using some fancy studio wizardry but without losing the trailer-park vibe. Many of the album's tracks are story songs, like the Beatles' "Rocky Raccoon"—if Rocky were a rabid meth-head on the run from the law and a posse of ex-wives hellbent on hunting him down and collecting their alimony payments. The Black Lips manage to perfectly capture America's deepening weirdness with an album that seems to walk the line between sincerity and satire. If the tears in your ears from laying on your back and crying over the state of the world are finally starting to dry, take a road trip with Clint Eastwood and a monkey, put Sing in a World That's Falling Apart on the stereo, point your car at the horizon, and step on the gas until you reach escape velocity.
WOLF PARADE, Thin Mind (LP/CD)
BONNY LIGHT HORSEMAN, Bonny Light Horseman (LP/CD)
ANDY SHAUF, Neon Skyline (LP/CD)
KILLER REISSUES OF THE WEEK:
BIG STAR: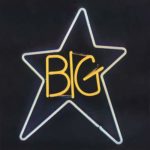 #1 Record (180 g LP)
The legacy of #1 Record has far exceeded the original commercial letdowns of the band's two albums (Radio City and #1 Record), which are now considered to be milestones in the history of rock by critics and musicians alike. The #1 Record LP made it onto Rolling Stone's 500 Greatest Albums of All Time lists, and numerous artists (Elliott Smith, Beck, and Jeff Buckley, to name a few) have recorded covers of the band's songs. Pressed on 180-gram vinyl and cut from the original stereo tapes, this all-analog mastering is a new way to experience one of the most influential debut albums of all time.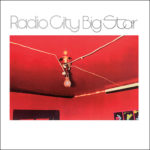 Radio City (180g LP)
Radio City is the second album from Big Star. Released in 1974, it includes "September Gurls" and "Back Of A Car" which remain two of the most famous Big Star songs. Both Radio City and #1 Record made it onto Rolling Stone's 500 Greatest Albums of All Time lists, while track, "September Gurls," is among the magazine's 500 Greatest Songs of All Time.