BIG THIEF, Two Hands (CD/LP)
Grunge-folk New Yorkers Big Thief are on a rapid ascent – this is already their second album of the year – and they only seem to get better with each release. They call UFOF, the album released in May, the "celestial twin", with its spaced-out distortion and otherworldly imagery. On Two Hands, "the earth twin", they run their fingers through the dirt. These songs were recorded in the desert, and have a sparse, guttural urgency that clings like uncomfortable 100F heat. Two Hands is a showcase for all of Big Thief's instruments, recorded raw and closeup. But Lenker's undecorated voice is the most arresting of them all as it swoops from whisper to cry. On the writhing lead single Not, she sings each bruised word with real pain on the line "It's not the hunger revealing / Not the ricochet in the cave", before filling up the space her words evoke with a howling guitar solo. Moments later, on Wolf, you hear her gentle breath between fearful, soft lyrics. Big Thief's power is in how they understand duality, both in the macro (with their two albums), and in the micro details. This record is best heard alongside its twin, but it's equally powerful alone.
KIEFER, Superbloom (CD/LP)
Kiefer's Superbloom serves as the close-behind follow-up to Bridges, which came out this April. While this artist's catalogue is still fairly young, Kiefer continues to swiftly demonstrate an adventurous and ceaseless delve into the world of instrumental hip-hop. Over its short run-time, Superbloom gives out a lot of substance and content. Although the album is a unique product in its own rights, lovers of the rap genre should be able to pick out the influences of years prior with a prevailing sense of glee. At the beginning of his musical tenure, Kiefer's works were a little more piano-oriented, but with each passing release, he has managed to build upon this somewhat restrictive pallet by adding a higher concentration of synths and electronic content. In this regard, Superbloom is his most efficient piece to date. One of its most important aspects is structure; within the wonderfully abstract way in which its music operates, there is undoubtedly a thematic linkage between each of the seven tracks. It begins in the bluesy but decidedly lively sounds of "Golden" and "Frozen", where Kiefer's primary forte of distinctly traditional piano is granted newfound wakefulness through the addition of some charismatic keys of varying style and a hell of a lot of percussive bounce. The uplift continues as the album progresses. Like I said, it's a short but vibrant experience, and that sense of liveliness culminates in the central section of the record, namely with the bass-happy chimes of "May 20" and the central emotive piece "10,000 Days". The latter in particular is a markedly classy track, where Kiefer's traditional piano is but one (partly abstract) shard of a larger puzzle. After the energetic musings of "Good Looking", Superbloom is then able to wind down into the hardly sombre but notably chilled sounds of "Be Encouraged" and "And Encourage Others", which blend into each other to create one single larger musical progression. The higher you ascend the sounds of Superbloom, the further it dawns on you that its tree of influence has more branches than you might have originally thought. The hip hop and jazz elements stand out with fair potency, but the electronic, ambient, and spacey funk niches, which are a little harder to generalise, also exist with prowess. It proves that Kiefer's musical wisdom extends beyond the obvious, which is presumably why his music has been able to steadily evolve the way it has since record number one. As much as I love the art of rap, I can't overstate the nicety of this record operating without any kind of vocals. Its purely instrumentalist nature is perfect for the tone of the music. It allows the experience to fall gently into a dream state, with each passing sequence able to breathe amply in a voiceless cosmos of sound. I suppose that could be said of any kind of instrumental work, but if you're looking for a recently birthed example, then this is the one. There really is nothing negative to say here. Review over! Superbloom is dreamy, vibrant, and capable of engineering zesty beats with just the right amount of flavour to liven up that one small portion of your day.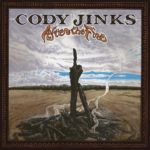 CODY JINKS, After The Fire (CD/vinyl coming soon!)
2019 is the year Cody Jinks settled down into the artist he really is. After The Fire—and its sister album The Wanting to be released a week later—don't have any label support behind them at all. After The Fire is much more introspective and inward-looking. It's about Cody's struggle to balance music and life, trying to be a good husband and family man first before becoming the big star some would love to see him blossom into. Where Lifers saw Cody sometimes entering into the realm of platitudes, the personal nature of After The Fire makes it feel much more resonant, and much more lasting. The title track of the record is about finding purpose and being grounded in meaning something to somebody else. "Yesterday Again" is about making amends and starting over as opposed to walking away from something that has such important personal history. "Tell Em What It's Like" is about the misconceptions many have about how easy and fortunate it is to be the spouse of a musician, when musicians are often managing manic personalities, and are always leaving or gone. And even though the words are from Tennessee Jet, the song "Someone To You" seems to best encapsulate what Cody Jinks is trying to get across in After The Fire. This theme of devotion to himself and his family runs through virtually all the tracks of After The Fire, including what may be the the best song on the record, the acoustic "William And Wanda" co-written with Rebecca Jinks. What starts off seeming to be a sweet little song about a fussy old couple, reveals itself to be something deeper and more touching. Even on the song "One Good Decision," which finds Cody in rare, boot scootin' and up-tempo form, it's the story of commitment that makes the song work so well. Same goes for "Think Like You Think," which on the surface may come across as just another "think/drink" drinking song, but in the context of the record, once again speaks to the struggle of staying grounded and balanced as a musicians and family man. Cody Jinks surrenders the floor to his backing band the Tonedeaf Hippies for the final song "Tonedeaf Boogie," underscoring how this is an album where it seems like Cody is working to realign the focus away himself, and onto the songwriters, the players, and the people in his life that mean the most. He's enjoyed plenty of spotlight. Now it's time to share it with others. After The Fire doesn't just capture Cody Jinks making sure those priorities are in proper order, it reminds and inspires the audience to do the same.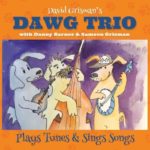 DAVID GRISMAN, DANNY BARNES & SAM GRISMAN, Dawg Trio (CD)
The Dawg Tio is mandolin legend David Grisman's latest and most versatile ensemble in over half a century of creating innovative acoustic music. The trio is composed of David, his talented son Samson Grisman on upright bass, and the fabulous multi-instrumentalist, singer/songwriter and banjo virtuoso, Danny Barnes.  Their debut recoding features nine brand new Dawg compositions and three original songs by Barnes, all played and sung live in Grisman's Dawg Studios. This unique ensemble displays an incredibly wide range of styles, from swing toe bluegrass and old time to Dawg.

TRIGGER HIPPY, Full Circle & Then Some (CD/LP)
Since they met 15 years ago, drummer Steve Gorman and bassist Nick Govrik have pursued the eternally difficult task of honoring the historic sounds of their own music and influences by inching closer and closer toward the revolutionary. And on their sophomore LP, Full Circle & Then Some, Trigger Hippy have shared their most cohesive and dynamic creation to date. Opening with instantaneous groove, "Don't Want to Bring You Down" sets the stage for what's to come. Not just musically — though Ed Jurdi and Amber Woodhouse come together with Gorman and Govrik for a sensational bond — but also vocally and lyrically, this track captures the solidarity of the Trigger Hippy family. Highlighting the complex beauty of three singers joining forces, Jurdi, Woodhouse, and Govrik trade lines seamlessly, bringing a sense of awe and wonder to what could easily turn into a crowded space. But, as they sing, they're not looking to make music the simple way: "I ain't looking to do what's easy / But the fruit that hangs low just disappears / We can walk for miles on this road paved with gold / But we won't do nothing if we're just standing here." The rest of the record lives up to its title as it goes full circle, and then some. That phrase references the sound not only of the album, but also of the irreplaceable work of each bandmate. With Trigger Hippy's latest, Gorman has found himself reviving his roots rock roots as hints of the Black Crowes — the band he started drumming for in 1989, at the very beginning of its existence — come to light, most notably on "The Butcher's Daughter" and "One of Them." Jurdi, who is used to sharing vocal duties with The Band of Heathens co-frontman Gordy Quist, shines alongside Woodhouse and Govrik and seems most at home on "Low Down Country Song." Govrik's playful and heartfelt contributions keep rhythm alive on every single track, perhaps best captured on the album closer when he sings, "Now I'm weak and I'm tired / From paving the road that you're on." If there is a singular ingredient to the revolutionary-yet-classic sounds on Full Circle & Then Some, though, it is Woodhouse. A saxophonist who is proud to declare that she "blurs the lines between mainstream and the experimental," Woodhouse's vocals cover every inch of Trigger Hippy's new record, and she absolutely shatters the earth she's blazing when she opens the title track with the command, "Listen to me baby / I've got a lot on my mind." Full Circle & Then Some might mark Trigger Hippy's second studio album, but it feels like a fresh start for the band and the beginning of something truly special. With Gorman and Govrik as the foundation and Jurdi and Woodhouse as the newest cornerstones, Trigger Hippy have crafted a powerful statement about what it means to reconcile the past with the present, all the while paving the way for what's to come.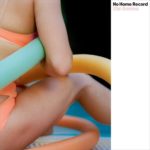 KIM GORDON, No Home Record (CD)
In today's politicised cultural landscape, albums about The State of Things aren't exactly in short supply. But few address these calamitous times with as much wit and menace as Kim Gordon on her debut solo record. You could say she has an unfair advantage – her charred voice is instantly recognisable, conveying such a natural sense of absurdity and contempt that it could make a harvest festival reading sound like an indictment of the entire agricultural complex. Though that would underestimate the skill and potency of her writing: when she seethes "Airbnb, come set me free!" on a song named after the company, her poisonous yet euphoric gasp indicates the toxic convenience of the sharing economy. That it's one of the year's best rock songs, gasping and visceral, girds its dark appeal. Gordon is known as a member of Sonic Youth, then half of the improv noise group Body/Head with Bill Nace, but Justin Raisen, her primary collaborator here, could be her best ally. Too many reviews of difficult, leftfield music will falsely plead its "pop sensibilities", but No Home Record brilliantly weds noise textures to pop dynamics. Hungry Baby is dogged, riotous punk that tosses Gordon's fragmented observations of music industry harassment ("touch your nipple! Pretend you're mine!") above the fray; Murdered Out swaggers and careens around her untrammelled wail. When it leans more quietly, the arrangements still feel sculptural and surprising: the shuddering bass and menacing declamations of Sketch Artist suddenly yield to moments of glimmering reprieve. These treacherous soundscapes underpin Gordon's writing about the false promise of convenience and the slipperiness of identity. Don't Play It touches on how transient selfhood can feel when pegged to consumerism ("Where are my cigarettes, those aren't my brand"). Its insistently spat title, coupled with production that sounds like brutal techno heard through a wall, tantalisingly out of reach, gets at the futility of trying to cling on to the past. That would be the opposite of Gordon's artistic MO. Many artists of her stature retreat from contemporary horrors to the comforts of the past, but Gordon relishes new raw material to remake in her own, inimitable image.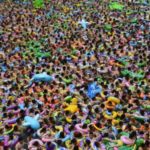 ELBOW, Giants Of All Sizes (CD)
When they first started attracting widespread interest, one of the most frequently remarked upon things about Elbow was the band's unabashed love of progressive rock – still a ballsy thing for a hotly tipped alt-rock band to admit 20 years ago. Its influence has never really left them – on any given Elbow album you're never that far from a song that sounds shimmering, aching but uplifting and suggestive of long teenage hours spent listening to The Carpet Crawlers by Genesis on repeat. But it's more prevalent here than ever. It's telling that Giants of All Sizes is being released as a limited edition single track CD, as if it's a suite of songs, rather than a collection of them. You can hear the influence in the complex but tightly woven mesh of instruments on Empires and the opener Dexter & Sinister, which starts out driven by a distorted bass riff not a million miles removed from that on The Seldom Seen Kid's Grounds for Divorce, but seems to turn into a different song entirely midway through. Moreover, if it never lacks melodies – Seven Veils and My Trouble are particularly lovely – Giants of All Sizes digs into prog's more disruptive side, the wilful awkwardness expressed by its jarring time signatures, unpredictable shifts and knotty cramp-inducing riffs. But the galvanising effect on Elbow's sound isn't really up for question. Musically, Giants of All Sizes is richer and stranger than anything they've released since their commercial breakthrough. Even when it finally settles back into more comfortable lyrical terrain – My Trouble's hymning of cosy domesticity, On Deronda Street's paean to parenthood – the music strays beyond their usual comfort zone: ragged and underpinned by glitchy electronic beats. It suits them out there.
BILL ORCUTT, Odds Against Tomorrow (CD/LP)

HARLEM GOSPEL TRAVELERS, He's On Time (CD/LP)