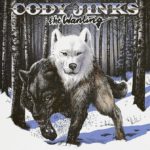 CODY JINKS, The Wanting (CD/gatefold LP)
Just as the current generation of true country fans looks back with envy at the era when artists like Willie, Waylon, Haggard and Jones were in their heyday, and fans of the 70's reminisced back on the time when the likes of Hank Williams, Lefty Frizzell, and Patsy Cline reigned supreme, so will future generations reflect back on the present day when a group of independent performers rallied together to mark an incredible year for country music, and Cody Jinks didn't just release one career-level record, he released two of them in successive weeks that went on to challenge for #1 in the charts. Both After The Fire released on October 11th, 2019, and this new title The Wanting should be regarded together as companion releases, but they both include different approaches. It's fair to say the songwriting in After The Fire edges out that of The Wanting slightly, and that The Wanting includes some of the energy and variety that After The Fire lacked. But these aren't criticisms as much as observations, and the two albums considered together equal something greater than the sum of their parts. Once again the overarching theme of The Wanting is Cody's personal struggles with inner demons and the rigors of stardom. Isn't it refreshing when so much of modern country involves braggadocios self-aggrandization that Cody Jinks is willing to speak unflinchingly about his fears and vulnerabilities? But The Wanting is different from After The Fire in how it doesn't just deal with regret. It broaches the dichotomy wrapped within the human spirit that gives rise to regret in songs like "The Raven and the Dove" and "Which One I Feed," which inspires the inspiration of the cover art of a two-headed wolf. Not having to rely so much on the sometimes constricting nature of earnest songwriting allows an elevated emphasis on music and melody on The Wanting. Cody's able to explore a greater range with his vocals, and the players can stretch their legs a bit without running the risk of interrupting important moments. A chorus of "ooh ooh's" is administered to the album's title track and may be received strangely by some at first, but they fit well with the overall mood of the record. A similar "ooh ooh" chorus emerges on "Which One I Feed" with greater effectiveness. Let's not imply that The Wanting is deficient in the songwriting department; quite the contrary. Though Cody Jinks once again calls on a quality team of songwriters to accompany him on The Wanting—including Tennessee Jet, Ward Davis, Josh Morningstar, Casper McWade, Jaida Dreyer, and others—like on After The Fire, Cody Jinks paired with wife Rebecca results in arguably the album's best track in "Never Alone Always Lonely." The Wanting provides some of the music vitality that was the only concern to draw from After The Fire, and it also might provide a better entry point into both records, and Cody's discography in total. It accomplishes what Lifers looked to do, which is what Cody does best—provide those fist-pumping and viscerally-pleasing songs, but ones that don't skimp on substance. True country music is there for you, always, and so is the music of Cody Jinks.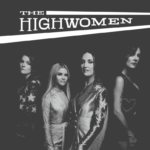 HIGHWOMEN, Highwomen (LP)
The Highwomen come steeped in history — a history they rewrite, literally and figuratively. Their name, and the title track of their terrific self-titled debut, alludes to "The Highwayman," Jimmy Webb's 1977 song-turned-hit signature of the Highwaymen, the Eighties supergroup of Johnny Cash, Willie Nelson, Waylon Jennings, and Kris Kristofferson. Rewritten with Webb for a new singer-songwriting collective — Brandi Carlile, Maren Morris, Amanda Shires, and Natalie Hemby — "The Highwomen" swaps the original's mythic male narratives for female ones: an immigrant mom who dies fleeing Honduras through Mexico, a "witch" hanged in Salem, a murdered Freedom Rider, a preacher persecuted for her gender. "We are the highwomen, we sing of stories still untold/We carry the sons you can only hold," the women declaim over sparkling guitars. It's as powerfully primal as musical storytelling gets. What's most impressive about The Highwomen, handsomely produced with Nashville neoclassicist Dave Cobb, is how artfully, and matter-of-factly, it engages social issues. Credit the concentration of songwriting talent. Every woman here is at the top of her game. With last year's By the Way, I Forgive You, Carlile reached a new creative peak after 13 years of record-making. Morris is a boundary-breaking pop-country hit machine. Shires is a fiddle virtuoso and genre-agnostic singer-songwriter (see last year's To the Sunset). The semi-secret weapon is Natalie Hemby, who's made her name as an A-list Music Row writer with serious range — she co-wrote three songs on Kacey Musgraves' 2018 masterpiece, Golden Hour, and 10 on Miranda Lambert's landmark The Weight of These Wings. Hemby's got a stoner-friendly wit that loves wordplay; see "Redesigning Women," an anthem that nods to the Eighties Southern-ladies-in-business sitcom Designing Women. See also "My Only Child," a nuanced tear-jerker penned with Lambert and Shires that's full of sharp details ("Pink painted walls/Your face in my locket/Your daddy and me/Your tiny back pocket"). The writing's distributed equitably, and not every song goes for profundity. "Don't Call Me," a Shires co-write, is a sassy kiss-off to a leech. Morris similarly boots an unappreciative partner on "Loose Change," and joins Carlile and Shires to claim a maternal flex day on "My Name Can't Be Mama." But even the playful songs have gravitas. "If She Ever Leaves Me," penned by Shires, husband Jason Isbell, and Chris Tompkins (co-writer of Carrie Underwood's monster hit "Before He Cheats"), is a queer honky-tonk ballad delivered by Carlile, who advises a hot-to-trot cowboy to back off from her lover. "That's too much cologne," she tells him evenly, "She likes perfume."  It's plain-spoken enough to make heteronormativity seem abnormal, just as the album makes anything short of equal representation feel like both a lie, and a squandered resource.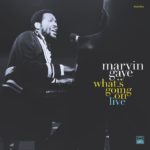 MARVIN GAYE, What's Going On Live (CD/LP)
Marvin Gaye's legendary May 1972 concert in Washington D.C., featuring the singer's only full album performance of his classic What's Going On, will be reissued as a standalone live album for the first time this October. What's Going On Live, due out October 18th via Motown/UMe, highlights Gaye's May 1st, 1972 performance at the Kennedy Center, a gig that marked both the culmination of his hometown Washington D.C.'s Marvin Gaye Day as well as the singer's first concert in four years. In addition to the near-full album performance of What's Going On – a delay in switching reel-to-reel tapes at the time results in the exclusion of "Mercy Mercy Me (The Ecology)" – the live album also features Gaye's lone live performances of four songs: "That's The Way Love Is" and "You" – as part of the 13-minute concert-opening "Sixties Medley – along with "Right On" and "Wholy Holy." What's Going On Live also boasts photographs from Gaye's performance and new liner notes by the singer's biographer David Ritz, who called the concert "an invaluable and vibrant historical document marking a milestone in the artist's career."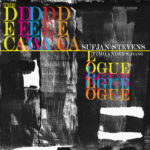 SUFJAN STEVENS & TIMO ANDRES, Decalogue (3xLP gatefold, w/ score and monotype print)
Deep diving into Sufjan Stevens' catalog reveals he's far more than an indie folk visionary—from collaborative space operas and glitched-out indietronica to Grammy-nominated soundtrack contributions. So his stints in ballet scoring shouldn't surprise anyone. In fact, The Decalogue isn't even his first time working with choreographer Justin Peck for the New York City Ballet. As the name suggests, the ballet centers around the biblical Ten Commandments—a dichotomous foundation for unorthodox music and choreography. Presented in LP form two years after the ballet premiered, The Decalogue sees pianist Timo Andres bring Stevens' vision to life in a flurry of impressionistic romanticism. The abject minimalism of these 10 compositions is clear immediately. It's fitting that Surfjan Stevens packaged the album with a notated songbook in limited run of LPs, in that you could see this making many graduate conservatory students' recitals. While its cadence lends itself to the ballet medium, the music takes on a life of its own when taken on face value. The clanging modulations of "I" exhibit Andres' ability to emphasize the percussive elements of his instrument, while the drizzling arpeggios of "II" display his nimble dynamism. Sufjan Stevens' arrangements stay on their toes, constantly shifting keys and never fully resolving its ideas. Though unconventional, The Decalogue has no shortage of profound beauty.
MARK LANEGAN BAND, Somebody's Knocking (CD/colored vinyl LP)
FOALS, Everything Not Saved Will Be Lost (LP)
KILLER REISSUES: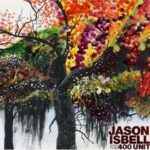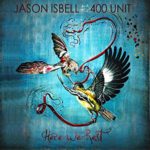 JASON ISBELL & THE 400 UNIT,
Jason Isbell & The 400 Unit (CD/LP)
Here We Rest (CD/LP)
Two early-classic Isbell releases with his first-rate band, remixed and remastered by Dave Cobb!

STONE TEMPLE PILOTS, Purple (3xCD, 180g LP set)
The 25th anniversary of STP's post-grunge, hit-packed "Purple," with the newly-remastered original album, unreleased demos, B-sides, live and acoustic performances.