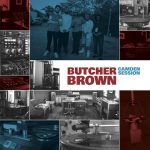 BUTCHER BROWN, Camden Session (CD/LP)
Butcher Brown are a group who just seem to leap forward more and more with each new release – and who've really hit their groove with this well-recorded performance. The album was recorded live to disc in London – with a superb sound that only further emphasizes the sharp instrumentation that make these guys way more than just another funky combo – the fluid blend of heavy drums, warm keyboards, rich bass, and great interplay between guitar, trumpet, and occasional tenor – handled with the dexterity of a 70s jazz funk supergroup, but with all the lean energy of a funky 45! The tunes are all originals, all nice and long, and wonderfully soulful.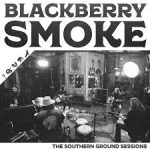 BLACKBERRY SMOKE, The Southern Ground Sessions (CD)
Southern Ground is the name of Zac Brown's Nashville studio and that's where Blackberry Smoke hunkered down to record acoustic versions of five songs from their 2018 album, plus a cover of Tom Petty's "You Got Lucky." The latter features vocals from Amanda Shires, who also pops up on the summertime stroll of "Let Me Down Easy," her harmonies easily meshing with Charlie Starr's lead vocal. Shires is something of a star in Americana circles but the band's other guest, Oliver Wood (he appears on "Mother Mountain"), is an old friend, and The Southern Ground Sessions appropriately has a warm, cozy feel. Much of this comes from Blackberry Smoke's relaxed interplay, which is a pleasure to hear, but that ease winds up benefiting this set of recent songs, making them seem like they've been kicking around for a while.

KEITH JARRETT, La Fenice (2xCD)
While there's no doubt that Keith Jarrett is a supremely versatile musician at home in myriad musical contexts, his main source of fame has been his unaccompanied piano recitals. His ECM album The Köln Concert, a solo performance recorded in January 1975, remains a remarkable touchstone in the Pennsylvania-born pianist's discography and continues to be one of Jarrett's – and, indeed, ECM's, best-selling albums. And it's to the solo piano format that Jarrett has returned with his latest album, La Fenice. In the four-plus decades between, Jarrett has issued several notable solo piano albums that are all unique but which have also reached high levels of inspired creativity, including Sun Bear Concerts (1976), La Scala (1995), The Carnegie Hall Concert (2005) and, more recently, A Multitude Of Angels (2016). Standing alongside these, La Fenice (Italian for "the phoenix") is a double-album that captures a 61-year-old Jarrett on a balmy July evening in 2006, playing for 97 minutes in front of 1,100 people in Venice's Gran Teatro La Fenice, one of the great city's most hallowed classical music venues. As with all of Jarrett's solo concerts, he begins with the musical equivalent of a blank canvas. After sitting down on the piano stool and composing himself for a minute, Jarrett closes his eyes and just lets musical ideas flow from his mind and into his fingers in a torrent of creativity. La Fenice starts with a turbulent atonal piece characterised by a stormy squall of notes which functions as the first section of a tremendously varied eight-part suite called 'La Fenice', which forms the largest portion of the concert. Spontaneously composed, 'La Fenice' takes the listener on a mesmerising sonic odyssey that runs the gamut from intrepid exploration to quiet reflection, and from free jazz to blues and folk styles. There are other unexpected twists, too. In between 'Part VI' and 'Part VII' of the suite, Jarrett serves up a relatively short lyrical interlude in the shape of 'The Sun Whose Rays', a wistful interpretation of a song from Gilbert & Sullivan's much-loved 19th-century comic opera The Mikado. La Fenice culminates with three encore pieces. The first is 'My Wild Irish Rose', a traditional Celtic air that the pianist recorded for his 1998 studio LP, The Melody At Night, With You. Simple but elegant, it highlights Jarrett's burnished lyricism. The piece is followed by a jaunty interpretation of the imperishable jazz standard 'Stella By Starlight', a song that Jarrett has also played with his celebrated Standards Trio. The performance closes on a subdued but satisfying note with the pianist's radiant solo version of 'Blossom', a delicate pastoral tune that he first recorded with his European Quartet on his influential 1974 ECM album, Belonging. Above all else, La Fenice underlines Keith Jarrett's skill and fluency as an improviser. His virtuosity as a pianist means that he can create a masterpiece in a moment, but there's so much more to Jarrett's performance than prodigious technique. His greatest skill is in communicating emotion and expressing his feelings through musical notes that touch the listener in a profound way. The music that comes through his fingers paints pictures and tells stories that all humans can relate and respond to. That is the very essence of Keith Jarrett's genius, and, on La Fenice, its brilliance burns brightly for all to hear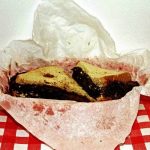 TY SEGALL, Fudge Sandwich (CD)
Some people make playlists of their favorite songs, some folks' closets are full of mixtapes and some still make compilations on CD for themselves or their friends. But not the prolific Ty Segall, who takes a much more hands-on approach and has used his music collection as inspiration to record "Fudge Sandwich," gathering a handful of tracks from the late '60s to early '70s that have influenced him over the years. It all starts with a menacing version of "Low Rider," War's hot-rod anthem, sounding straight out of a post-apocalyptic car movie, followed by an accurate though not reverential take on the Spencer Davis Group's "I'm a Man." On John Lennon's "Isolation," one of his soul-baring "us vs. them" songs, Segall substitutes rancid-sounding guitars for the original's piano parts and makes full use of his vocal similarities with the Liverpudlian. That same Lennon-like vocal, added to even more distorted guitars, makes Funkadelic's "Hit It and Quit It" even more agonizing. Segall's guitar tones get much praise and there's a whole catalog of them on hand, but it's his drumming that really stands out here, expertly shifting from rock to prog to punk and back again. Rudimentary Peni's "Rotten to the Core" from 1983 is the "newest" song on the album, the London band's diatribe against Johnny Rotten and Joe Strummer and a warning to fans that "rock stars deal in money not truth," while Segall turns The Dils' frantic "Class War" into passionate power-pop. Segall says "Fudge Sandwich" was made just for fun and that's exactly what you'll have listening to it.
BERT JANSCH, Just A Simple Soul (2xCD)
DAVID CROSBY, Here If You Listen (CD)
KILLER REISSUES & RESTOCKS:
NRBQ, All Hopped Up (CD)

THE PIXIES, Come On Pilgrim (CD)
THE KINKS, The Kinks Are The Village Green Preservation Society (CD)
BAUHAUS:
In The Flat Field (LP)
Mask (LP)
THE GRATEFUL DEAD:
Blues For Allah (LP)
Wake Of The Flood (LP)
COMING SOON:
ROSANNE CASH, She Remembers Everything (11/2)
RODNEY CROWELL, Christmas Everywhere (11/2)
DEAD CAN DANCE, Dionysus (11/2)
BOB DYLAN, More Blood More Tracks: Bootleg Series Vol. 14 (11/2)
And don't forget these STILL-NEW platters that matter!
JASON ISBELL & THE 400 UNIT, Live At The Ryman (CD/LP/special-edition gold LP)
Jason Isbell has an affinity for crazy people. They wander through his songs, and even inspired his band's name. The 400 Unit is a mental institution located in his homebase of Florence, Alabama, just outside Muscle Shoals. Isbell says that the 400 Unit used to take the healthiest inmates for a weekly outing, turning them loose downtown with $15 in their pocket to buy a sandwich for lunch. They were instantly recognizable by their behavior, most notably by the strange conversations they would attempt to have with anybody in the vicinity. He felt that behavior, as well as the meal per diem, was a perfect description of his band in their hardscrabble days, piling out of a ratty van in a strange town, suffering from a serious case of road burn, trying to communicate with the locals while looking for a sandwich. Isbell proved long ago that he has no trouble communicating with anybody who stops to listen to his soul-baring, insightful lyrics. His latest release, Live From The Ryman, was recorded last year during the group's six sold-out nights at Nashville's Ryman Auditorium. The 13 tracks first appeared across three albums: 2013's Southeastern, 2015's Something More Than Free, and 2017's The Nashville Sound. Ironically, Isbell and the 400 Unit kick this one off with a man having a conversation with his estranged beloved about an upcoming case of shared mental crisis on "Hope The High Road:" "I hear you're fighting off a breakdown / I myself am on the brink / I used to want to be a real man / I don't know what that even means." Isbell has said the song reflects his clear-headedness brought about by fatherhood and his sobriety, encouraging people to do something about their situation instead of just carping about it: "Now I just want you in my arms again / And we can search each others dreams." The band is one of the best road bands in the business, with Isbell on guitar and vocals, Derry deBorja on keyboards, Chad Gamble on drums, Jimbo Hart playing bass, Amanda Shires on fiddle, and Sadler Vaden on guitar. The band lays out a blistering live version of "Cumberland Gap" that sounds more Springteenish and energized than the Steve Earle-flavored original on The Nashville Sound. There's been some criticism that Isbell and the band delivered stock studio versions of the tunes on the live set, but even though they stuck close to the earlier templates, there's an excitement and an exuberance to the performances that make the tunes jump out of the speakers. Reminiscent of John Prine both lyrically and vocally, "Last Of My Kind," gets an extended treatment, almost doubled in length and sweetened by Shires' fiddle break in the middle as well as slid on and fingerplucked at length by Isbell and Vaden. The closer, "If We Were Vampires," from The Nashville Sound, gets a minute longer in the live version, deBorja laying down a Halloweenish backing organ creeping around behind Isbell's acoustic guitar. But even amid some fuss that these renderings are not far enough from the studio versions, there's no denying the power of Isbell's lyrics, no matter what structure they're hung on or how many times you hear them: "If we were vampires and death was a joke / We'd go out on the sidewalk and smoke / And laugh at all the lovers and their plans … I wouldn't feel the need to hold your hand / Maybe time running out is a gift." Isbell's lyrical gifts go far beyond wish-I'd-said-that moments, plumbing the depths of the heart and soul in a way that makes you wants to sit as close to the creative fire as you can get. But if you couldn't get there, you don't have to be left out in the cold. In this case, his heat conductive prowess is so effective that you can feel the warmth from the comfort of home.

CLOUD NOTHINGS, Last Buildings Burning (CD/LP)
On their last album, 2017's Life Without Sound, Cloud Nothings dialed back the rage and softened their bite. Where the guitars previously would have erupted, they merely preened and sparkled. It was Cloud Nothings' one album since becoming a bona fide band that never quite achieved liftoff. Life Without Sound fundamentally misunderstood what makes Cloud Nothings such a rare commodity: that tremendous full-throated release their loudest, fastest songs provide. Without that catharsis, they're just another solid guitar-rock band. That said, Cloud Nothings have always been one of the most adaptive bands in their scene, and on their pressure cooker of a fifth album, Last Building Burning, they rebound with a magnificent course correction. Volume and fury? Sure, they can do that. Still, they meet the demand with almost passive-aggressive relish. In spirit, Last Building Burning marks a return to the self-immolating intensity of their 2012 breakthrough Attack on Memory, yet it's even more jaded than that record was. On Life Without Sound, Baldi dared to offer something constructive, an earnest commentary on our divided world and the value of looking beyond our self-imposed bubbles, but it didn't resonate. So here, he takes a more nihilistic approach, retreating back into his head and indulging his ugliest thoughts. On "So Right So Clean," he cuts down a partner's ambition with a brusque "I wish I could believe in your dream," singing as if choking up tufts of barbed wire. "Nothing's gonna change!" he barks on "Offer an End," another track fogged by thick coats of murk. As always, Baldi is one of indie rock's great sloganeers, a lyricist with a gift for mantras that read like they've been inked across two fists. "They won't remember my name/I'll be alone in my shame!" he repeats on "In Shame," hammering the hook until his failure sounds like a triumph. And while the album interrupts its fleet pacing for one 11-minute goliath, "Dissolution," the real showstopper is quickie "Leave Him Now," where Baldi bluntly implores a friend to leave an abusive relationship before things get worse. "You gotta go right now/Or never at all," he pleas. If ever a voice were equipped to sell the stakes, it's his. The track is Cloud Nothings at their best: direct, visceral, vulnerable. It hits in the gut and rings in the head, striking that golden ratio of ferocity and tunefulness that this band does best. It would be a waste for them to mellow out when they still have music like this in them.
WILL OLDHAM, Songs Of Love & Horror (CD/LP)
Songs of Love and Horror is a rare entry in the oeuvre of Will Oldham: a Will Oldham album, with the writer taking a turn as singer. As befits the nature of this project, the songs are sung and played by Will alone, in a setting enjoyed by fans of his music — that of one voice and one guitar, the better to savor the spare changes and starkly-cut lyrics, operating in quiet tension and ultimate collaboration. Will brings to the songs all that he has learned from his stagecrafting fellows over the years, singing new versions that quiver like fresh young things in the air of today. Starting with such classics as "Ohio River Boat Song," "I See A Darkness," and "The Way," the sequence wanders into deeper cuts, and before it is over, Will is singing other kinds of "greatest hits" — Richard and Linda Thompson's "Strange Affair," a Bonny contribution to the Refugee benefit album, "Most People," and a previously unheard writer's demo from years ago. This microcosmic revisitation touches on the breadth of Oldham's musical conception — the songs that came before him, the songs that came out of him, but didn't make it on to the album, the songs that never came out at all. Will Oldham sings some favorites on Songs of Love and Horror — some of yours, some of his, and some other songs too.


JOHANN JOHANNSSON, Mandy (Original Soundtrack) (CD)
Film composers don't always get to decide what their final score will be, whether it will constitute a career-capping classic or just another paycheck. While Bernard Herrmann finished the mournful saxophone score for Taxi Driver just hours before his death, the last entry in Henry Mancini's mighty filmography is the best-forgotten Son of Pink Panther. The tragic passing, earlier this year, of the 48-year-old Icelandic composer Jóhann Jóhannsson, who seemed sure to have a long and distinguished career ahead of him, was a blow to both cinematic and experimental music. Fans who followed Jóhannsson's career from his exquisite debut album, Englabörn, to his Oscar-nominated scores for The Theory of Everything and Sicario—and who agonized over what his aborted score for Blade Runner 2049 might have sounded like—can only wonder what might have come next. To learn that Jóhannsson's final completed score was for a Nicolas Cage horror movie could give one pause, but Mandy isn't just any Nicolas Cage horror movie; it's the second film from Panos Cosmatos, the director responsible for 2010's hallucinatory Beyond the Black Rainbow. And in Jóhannsson, he had a composer willing to forge ahead to the most extreme sounds possible. "Jóhann went above and beyond, and I suspect to the limits of his sanity, to make the music for this movie," Cosmatos says in the soundtrack's liner notes. It's a visceral thrill to hear Jóhannsson leave the demands of Hollywood orchestral scores behind and move wholly into his element, pushing toward harrowing new sounds. Mandy revels in black metal, menacing ambient, doom drone, and piercing orchestrations in the mode of Italian experimental composer Giacinto Scelsi.