Our buddy Peter Case has a new one out, the critically adored Julien Baker returns, the funkateer himself, Bootsy Collins brings the bass again, and Joe Henry brings the "Thrum!" Read on…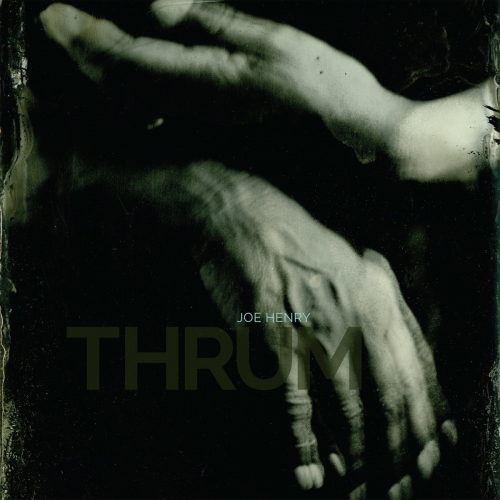 JOE HENRY, Thrum (CD/LP)
These songs don't wish to be labeled. They're not pop, even though the singer is Madonna's brother-in-law. You won't hum to "Thrum." They're not country, Joe Henry's genre early in his career. They're not the blues or jazz or Americana — not with Henry channeling Rilke and Rimbaud. They're just different, even by Henry's standards, and fascinating. The Grammy-winning producer recorded his 14th solo album live in the studio direct-to-tape. The core combo was bass, drums and his acoustic guitar, with woodwinds by Henry's son, Levon, and occasional keyboards. Blemishes include buzz, hiss and creaky furniture, but the immediacy of the edgy performances makes them as distinctive as the material. There are few hooks, solos, bridges or even choruses, leaving the emphasis properly on the words. Henry says he drew inspiration from dead poets, and the 11 songs have a literary bent as they wrestle with existential questions. He narrows his vocabulary and includes repeated references to darkness and light, hunger and time, rivers and cages, giving the album thematic continuity. He even repeats the word "writ." The lyrics include flashes of humor and an appetite for the challenges of this world. But Henry has mortality on his mind and blood on the tracks. They warn us that life is a climb, letting go is part of the deal, and much of the rest is just a guess. Along the way, these songs can serve as a source of comfort. There's a label that deserves to stick.
JULIEN BAKER, Turn Out The Lights (CD/LP)
It's impossible to hear the cacophony happening inside other people's minds. What we present to the world is usually misleadingly placid. The 22-year-old songwriter Julien Baker sees this not so much as an impossibility as a challenge to reconcile, daring her to make music in which she turns herself inside out. Her songs are sparse, internally focused, and radically intimate. "I know that you don't understand, 'cause you don't believe what you don't see," she sings on "Shadowboxing," a particularly arresting song off her new album, Turn Out the Lights. "When you watch me throwing punches at the devil, it just looks like I'm fighting with me." Baker's songs are relentlessly sad but bleakly hopeful, if only for the reason that, if we are listening to them, it means she's at least mustered the strength to sing them aloud. "Suggest that I talk to somebody again," she sings on the devastating first single, "who knows how to help me get better and until then I should just try not to miss any more appointments." The sound of isolation befits lyrics like these, and Baker (who produced the new album herself) usually populates her songs with little more than a piano or gently strummed electric guitar. Her finger-picking technique tends to favor the higher strings, which gives her playing a flickering, lightning-bug quality—a dash of incandescence that keeps her songs from growing too inert. Turn Out the Lights may be somber, but it's also a reminder that light is not always a good thing; too much of it can be blinding. Julien Baker, so incisively, can see in the dark.
PETER CASE, On The Way Downtown: Recorded Live On Folkscene (CD)
Peter Case has always been a pioneer. Genre-tripping through punk with The Nerves ("Hanging On The Telephone"), new wave/power pop with The Plimsouls ("A Million Miles Away") and Americana with his Grammy®-nominated, self-titled solo debut. It is a career that is still going strong over 40 years later. On The Way Downtown: Recorded Live On FolkScene the airwaves to catch up to him. This new album captures material from two live performances on the highly influential KPFK (Los Angeles) syndicated radio program in 1998 and 2000. The first half features material from his then, newly released Full Service, No Waiting—an album New York magazine called "stunning." The latter half contains material from 2000's Flying Saucer Blues, as well as songs from his earlier releases. Plus, some choice covers appear as well. Both intimate acoustic sets have remained unheard since their original broadcasts.
MATTHIAS BECKMANN, Mpenzi Wangu (CD)
Mpenzi Wangu is the debut album by young trumpet player and composer, Matthias Beckmann. The title is Swahili, but anyone expecting a pure world music album will be left amazed right after they've hit the play button… MPENZI WANGU means "my darling" in English, and yes, it radiates the temperament, energy and African vitality which we associate with Tanzania. It's also dedicated to a lady who means a great deal to the creator of this work. In other words, it's a very personal album. Yet even with the intimate subject matter, musically it pulls out all the stops, especially in its African stylings. It's an album which moves nimbly and light-footed, almost dancer-like, between a club sound and traditional jazz. Elements of funk, latin, rock, blues, soul, R&B, disco and pop fall naturally into place. They combine to form an amazing blend that makes you sit up and listen. It's a complex mix which also provides for lasting vitality and thrills in inter- personal relationships as well. Matthias Beckmann provided the compositional framework, ideas for the arrangement, and the mood for each of the individual pieces. The seven fantastic musicians then polished them together and made them dazzle. It's a septet which makes full and brilliant use of its tonal variety – where every musician has the chance to shine, without ever needing to compete with each other.
WILLIE NELSON, Teatro – The Complete Sessions (CD)
Location is everything. When Willie Nelson and album producer Daniel Lanois set out to create a cinematic-sounding album, Teatro, they took over a disused movie theatre in Oxnard, California, and pictured its dusty glory on the cover art. Recorded as-live in situ amid the red velvet seats, Teatro sees Nelson working extensively with his frequent collaborator Emmylou Harris, who joins him for duets and on backing vocals. The other major player is Daniel Lanois, who produces the album, plays guitar and bass, took the cover photo and wrote one of the album's songs, "The Maker", a stunning performance with glacier-thick vibe. Reinvention is key on Teatro, with Nelson revisiting a number of songs he first wrote in the 1960s, including 1968's "I Just Can't Let You Say Goodbye" and 1962's "I've Just Destroyed the World" and "Three Days". Though the songs are familiar, the sounds aren't: Teatro found Nelson experimenting with rhythms and flavors as never before, from the Spanish-influenced "Darkness On The Face Of The Earth" to the double-drum-kit percussive groove of "My Own Peculiar Way". Originally released by Island Record in 1998, Teatro is issued here for the first time as a double disc set, including the original album plus 7 unreleased bonus tracks from the sessions. Disc two is a complete live performance of the album, directed by Wim Wenders, filmed during the album recording sessions and available here for the first time on DVD.
THE SPECIALS, Singles (CD)
All of the essential singles from the Specials' three albums are present on this 15-track collection. Not only the perfect starting point for the curious, the inclusion of B-sides and rarities, like an inspired cover of Dylan's "Maggie's Farm," makes this essential for fans.
VARIOUS ARTISTS, Blind Pig Records 40th Anniversary (2xCD)
With 34 classic tracks on 2 CDs, the collection spans 40 years of blues history. This wide-ranging compilation, which boasts more than 2 hours of music, is a study in the genre, from current titans like Popa Chubby, Albert Cummings and Victor Wainwright & The WildRoots — winners of Best Band at the 2016 Blues Musics — to no fewer than 13 legends enshrined in the Blues Hall of Fame in Memphis, with James Cotton, Otis Rush, Elvin Bishop, Taj Mahal, Otis Clay and Magic Slim among them, not to mention a classic live recording by the one and only Muddy Waters.
BOOTSY COLLINS, World Wide Funk (CD/LP)
World Wide Funk delivers pure, unpretentious funk, overflowing with the joy of creation, most obviously on the sentimental "A Salute to Bernie," which pays moving tribute to fallen funkateer Bernie Worrell while making one long for more of the keyboardist's mad-scientist spark. At its best—as on the standout slow jam "Worth My While," which slyly bites back on Childish Gambino's Funkadelic-biting "Redbone"—World Wide Funk is a timely and welcome reminder of Collins's place in popular music. Long may he funk.

KYLE EASTWOOD, In Transit (CD/LP)
ELECTRIC WIZARD, We Live (CD/LP)
THEORY OF A DEADMAN, Wake Up Call (CD)
WEEZER, Pacific Daydream (CD/LP)
STEVEN WILSON, Get All You Deserve (CD)
LEE ANN WOMACK, The Lonely, The Lonesome & The Gone (CD)
112, Q Mike Slim Daron (CD)
BIG K.R.I.T., 4Eva Is A Mighty Long Time (CD)
PAUL BUTTERFIELD BLUES BAND, Born In Chicago: The Best Of The Paul Butterfield Blues Band (CD)
GREGORY PORTER, Nat King Cole & Me (CD)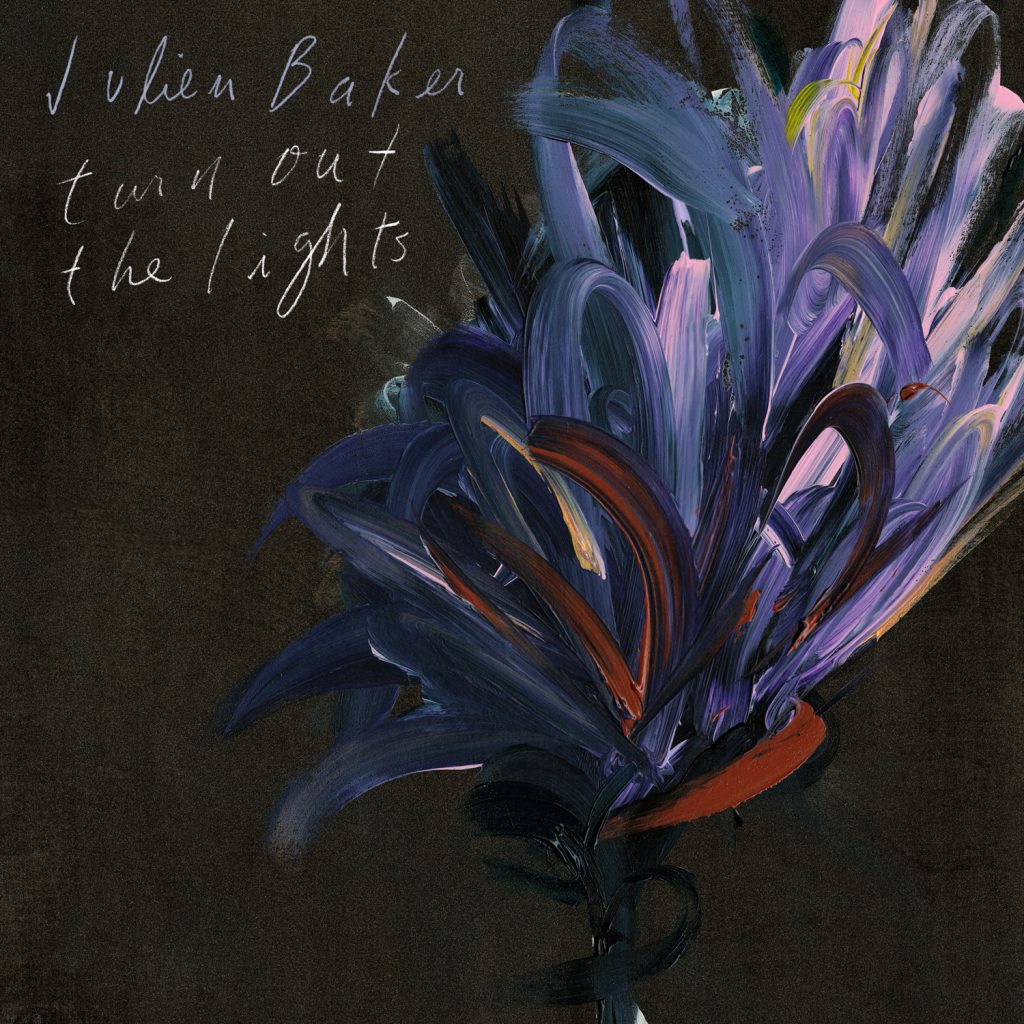 KILLER REISSUES
THE BLACK CROWES, Lost Crowes (2xCD)
Originally released in 2006, this two CD set contains a pair of previously unavailable albums recorded by Chris Robinson and the boys. Tall was recorded in 1993 and eventually morphed into their '94 release Amorica. There are early versions of songs that made that album as well as other tracks that remained unreleased until this double disc set was issued. The second album, Band, was recorded in 1997 after their album Three Snakes And One Charm. It is unknown why the album Band sat in the vaults for so long, since many fans rate it as one of The Black Crowes' best studio efforts to date!
PHARCYDE, Bizarre Ride To The Pharcyde (25th Anniversary Edition) (2xCD)

COMING SOON:
BIG HEAD TODD & THE MONSTERS, New Day Arisin (11/3)
BLITZEN TRAPPER, Wild & Reckless (11/3)
BOB DYLAN, Trouble No More: The Bootleg Series Vol. 13 (1979-81) (11/3)
And don't forget these STILL-NEW platters that matter!
BELA FLECK & ABIGAIL WASHBURN, Echo In The Valley (CD/LP)
Though banjoists Béla Fleck and Abigail Washburn have been playing together since well before they married, it took until 2014 for the pair to record a full duet album together. That self-titled effort was a wild outing full of originals, updated takes on traditional folk songs, and a few compelling covers by composer Béla Bartók. Interestingly, they narrowed the parameters of their music-making for Echo in the Valley. For starters, the entire set comprises originals. And there are no guest musicians — only two banjos, Washburn's voice, and percussion sounds (feet tapping in the floor or a board). Everything that made the record had to be able to be reproduced in a live setting. It features the pair performing on seven different banjos, ranging from a ukulele banjo to an upright bass banjo, with an emphasis on three-finger and clawhammer styles. The few adaptations of traditional tunes include a stunning version of Clarence Ashley's "My Home's Across the Blue Ridge Mountains," alchemically transformed into a ginhouse blues with Washburn's voice soaring above the pair's stinging runs and fills, with Fleck even utilizing a slide to add gutbucket rawness to the tune. This date also marks the first time the duo have recorded their almost standard live medley "Sally in the Garden/Big Country/Molly Put the Kettle On." Lasting nearly eight minutes, it reveals their symbiotic dialogue to be as emotionally resonant as it is musically deft. While the instrumentals are kinetic, creative, and deeply satisfying, it's the vocal tunes that really make the set stand apart. "Take Me to Harlan," with its shuffling percussion sounds, walks a line between swing, blues, and bluegrass, with Washburn enunciating each syllable with feeling, nuance, and clever acumen. "Don't Let It Bring You Down" is a blues delivered as a fuzzed-out, distorted indie rocker with gorgeous vocal syncopation; its subject deals with collective — as in societal — exhaustion experienced by media overload. "If I Could Talk to a Younger Me," inspired by their young son, commences almost like a lullaby, but becomes a Flatt & Scruggs-esque paean to wisdom. Washburn's singing allows the words to fall from her mouth like water and Fleck deliberately understates his fingerpicking style as she covers the rhythm and bass notes. Their reading of Sarah Gunning's "Come All You Coal Miners" finds Washburn channeling Hazel Dickens, while the clawhammer modal breakdown underscores the urgency and tragedy in the lyric. Fleck's playing just oozes mountain soul. The closer, "Bloomin' Rose," is a metaphorical narrative about the environment delivered though vehicles of British and Appalachian folk and hymnody. Stunningly beautiful and haunting, it is an arresting close to a compelling, imaginative album that is sometimes daunting for all the simplicity of its approach. Echo in the Valley is organic music-making at its very best.
DESTROYER, ken (CD/LP)
In almost two decades fronting Destroyer, New Pornographers founder Dan Bejar has constantly switched styles, taking in everything from baroque pop to rampaging, Wizzard-style glam rock. His 12th album contains semi-acoustic strumming, hurtling shoegaze and shimmering Italian house, but mostly settles on a blissful, electronic pop sound that's often reminiscent of a hazier, more beatific Temptation-era New Order. Old analogue drum machines tick, synthesisers soar and Peter Hook-type basslines twang, most effectively on the sublime, memorably titled Tinseltown Swimming in Blood. As ever, Bejar's lyrics – delivered as conversational narratives – seem to hail from a parallel universe. Urinating brides nestle up against "dear young revolutionary capitalists", with Saw You at the Hospital's imagery particularly vivid ("Your eyes were clearly insane, your robes undone"). Named after the original title of Suede's The Wild Ones, Ken isn't quite as cohesive as 2011's outstanding breakthrough, Kaputt, but makes another fine addition to the canon.

MARGO PRICE, All American Made (CD/LP)
All American Made isn't a celebratory title. As on her debut, Midwest Farmer's Daughter, Margo Price's America is a country in which life is hard; specifically, it's a country in which life is hard for women. She tackles the dry subjects of news reporting with humour and vim: the idea of a song about sex discrimination in wages doesn't sound like fun on paper, until you notice Price's sharp eye for a killer line – "We're all the same in the eyes of God, and the eyes of rich white men" – and get to relish the lightness of touch in the Tex-Mex musical colouring. The equally scabrous Cocaine Cowboys rides along on a 1970s soft-rock groove, with Price excoriating the men "coming from New York, LA and Seattle, they don't have to rope no cattle". Willie Nelson duets on Learning to Lose, and the highest praise for Price is that he sounds very much like the second most talented person on another beguiling album.
BRAND NEW, Science Fiction (CD/LP)
After eight years of public speculation, message board sleuthing and amateur detective work, Brand New's fifth studio album is finally a real, tangible thing. Science Fiction surprised us, but it's not a surprise album, at least not in the 2017 music industry definition of the term. There were no pop-up shops or thirst-heavy viral stunts. Zane Lowe didn't premiere a song on his Apple Music show and hell, the album isn't even up on streaming services. It's been almost four years since Dec. 2013, but there's a good chance frontman Jesse Lacey still doesn't really know what "pull a Beyoncé" means. No, Brand New's straight-to-diehards release plan feels more like a cut from a bygone era, when punk and indie rock fans were connected by home address listings and mail order catalogs, when bands sent out glossy 8X10's en masse and could write their own mythologies through hokey, half-true one-sheet bios.  Still, it feels sincere. The Long Island-bred emo band has never appeared particularly made for this century, from its tendency to scrap songs over Internet leaks to its famously SEO-unfriendly name. Even someone who tried to search for a secondhand "Brand New t-shirt" on eBay in 2001 feels this pain. Lacey once nixed interviews with all major outlets in promoting a new album for fear of clickbait headlines, and this was back in 2006. By sending out initial copies of Science Fiction to a few sight-unseen, paying fans before offering so much as a press release to media types, Brand New isn't showing off; it's being the same socially-awkward, not-made-for-these-times cult band it's always been.  Science Fiction was mailed out to those early fans as a singular, hour-long track and that presentation proves apt, even after it was released as a proper 12-song album hours later. It's a linear monolith, songs intertwined through mystical spoken word segments and found sounds; think the intro to Daisy, but revisited over the course of a record. The first track, "Lit Me Up," opens like this, with a dated, documentary-style spoken exchange of someone's dream analysis. Static takes over, then droopy, distorted electric guitar, which a woozy Lacey sings over like he's navigating some sort of sonic catacombs: "It lit me up like a torch on a pitch black night."  As the dirge plods along, you can sense longtime listeners clenching their jaws, bracing for impact from the massive, out-of-nowhere chorus — or at least the loud part — but unlike "Sowing Season (Yeah)," "Bed," "Tommy Gun," and so much of Brand New's catalog before it, the moment never comes. The pay-off arrives with the song's wispy conclusion, and later, when the bass and percussion finally kick in on track two, "Can't Get Out." On this mid-tempo rumbler, Lacey wails his insecurities in the starkest of terms. "I'm just a manic depressive," is particularly gripping, delivered in one of its throbbing, insistent choruses. For nearly two decades, the frontman's lyrics confided via adolescent angst, winking Morrissey pathos, and Biblical imagery; here, the curtain of pretense is pulled away, but Brand New's aura pulls ever stronger.
E LERCHE, Pleasure (CD/LP)
Launched upon the slinkily-martial New Ordered synthscape of album opener "Soft Feelings," Pleasure leaps headfirst into a hip-rolling embrace of entanglement-free carnality empowered by this modern world. Though he'd previously feinted dance-music interludes, near all of the current collection—the fractured Bacharach'n'roll freakout of "Violent Game" a notable exception—feels enmeshed within this admittedly '80s-obsessed moment. However stark the departure from his comfort zones, Lerche seems enlivened by the change. That effortless facility with instantly-memorable melodies enables choruses to suddenly erupt full-flourish or drift along as a quoted jingle. The effect is thrilling and supremely confident, with almost casual intimacy. Moreover, the peculiar appeal of vocals crooned along a chosen key's fringes, swaggering through the fragility of a limited range with manful bluster, ride the beats with just enough hesitation to sugar the more corrosive lyrical regrets or render over-flirtatious moments charming. While never shying away from the swoonable essence of a cover boy troubadour's love balladry, Lerche had before maintained a certain wry distance now wholly abandoned. Even when setting up so clear a pisstake as the "Private Eyes"/"Every Breath You Take" pop-stalker anthem parody "I'm Always Watching You" ("voyeurism" and "masochism" rhyme on the bridge), he's still swinging that Norwegian wood. Once again, attempting to divine artist's thoughts from his recordings should be considered a fool's gambit – particularly when the back catalog has been filled with false flags of unrepresentative whimsy. For all we really know, Pleasure was conceived as purely conceptual riposte to the naked soul-baring of Please that elaborates the logical next phase of our newly-single pop star. All the same, there's an personalized urgency to the joys and emptiness of sport-fucking. Though he's taken such pains to defy anything resembling a trademark sound, Pleasure's aggressive tonal shift must nevertheless seem jarring to longtime fans. Given the album's adrenalized kick, it also marks his best chance in a long while to make new ones.
WILLIE NELSON, Willie & The Boys: Willie's Stash Vol. 2 (CD/LP)
Following in the musical footsteps of 2014's 'December Day', 'Willie Nelson and the Boys' is another family collaboration, this time showcasing Willie and sons, Lukas Nelson and Micah Nelson, performing a selection of American country music standards and classics, including seven penned by Hank Williams Sr. Consisting mainly of studio recordings laid down during the 2011 sessions for Heroes, 'Willie Nelson and the Boys (Willie's Stash, Vol. 2)' is produced by Willie's longtime friend and collaborator Buddy Cannon and recorded at Pedernales Recordings Studio in Austin, Texas.
THE TURNPIKE TROUBADOURS, A Long Way From Your Heart (CD/LP)
The old cliche is that country music is "three chords and the truth," often set to stories. Very few songwriters can wring the words of truth out of a place or a moment and put it to music. Fewer still can create compelling narratives out of that truth, and give you short story snippets of a time and place you might not come from, but empathize with all the same because of how well that narrative is written. The king of those writers is John Prine. Others are Jason Isbell, Margo Price, BJ Barham, John Baumann. And then there's Evan Felker.  The frontman, head songwriter and co-founding member of Oklahoma's Turnpike Troubadours has built a career out of crafting stories rich with detail, empathy and meaning. And on the Troubadours' latest album, "A Long Way From Your Heart," the stories are as rich as they've ever been. There's "The Housefire," which turns the event of its title into a meditation on how to cope when your life's work goes up in smoke. (Astute fans will also notice that Lorrie, of "Good Lord Lorrie," "The Mercury" and other songs, also makes an appearance, an the narrator of this story also appears in "The Birdhunters.")  There's "Pay No Rent," an ode to Felker's aunt who recently passed away, a song full of lilting steel guitars at the hands of new band member Hank Early. And then there's "The Winding Stair Mountain Blues," as heartbreaking a portrait of grief as Felker has ever penned. Lest you think the subject matter is all dark, it's not all heartbreak. And the musicianship on display on this, technically the Troubadours' fifth album (counting the out-of-print "Bossier City") is the most diverse soundscape they've put to record. Early's steel guitar is a perfect addition to the band. Kyle Nix's fiddle still burns through songs. RC Edwards' bass lines become a bit more prominent. And parts of this album ("Something to Hold On To" and "Sunday Morning Paper") flirt with 70s Southern rock. While not as immediately accessible as some of the songs on "Diamonds and Gasoline" or their self-titled album from 2015, the characters and the stories here stick with you. What happened to Lorrie and the narrator's house? What will become of the lovers in "A Tornado Warning"? Will the narrator's friend heed his warning in "Unrung"? Will the law catch up to the man in "Pipe Bomb Dream"? There's just enough details on the surface for listeners to take in a narrative and let it linger in their mind. "A Long Way From Your Heart" showcases the Troubadours in their best form.
TYMINSKI, Southern Gothic (CD/LP)
Up to this point in his career, Dan Tyminski was best known for the rawboned, mountain soulfulness of his vocals in the trad bluegrass unit Lonesome River Band, the pinnacle of acoustic refinement that is Alison Krauss and Union Station, and the O Brother, Where Art Thou soundtrack, a stylized, sweeping survey of Depression-era roots music. Though he was initially skeptical about lending his voice to an Avicii track, he came away from the collaboration with a new, more flexible outlook — one that led him first into writing pop-country tunes to pitch to Nashville hit-makers, then into the exploration of post-genre music-making that became his new album, Southern Gothic. Working with writer-producer Jesse Frasure, Tyminski went about softening the boundary lines between vastly different genres and approaches by placing an emphasis on mood and tone (an emphasis that extends to every aspect of the packaging and presentation, from shadowy, sepia-tone cover art that depicts cigar smoke curling from his mouth to plans to complete evocative, southern gothic-style videos in this vein for each of the album's tracks). He and Frasure sometimes worked from feel, building songs like "Perfect Poison" over beds of rhythms and samples. During the verses, Tyminski summons steeled desperation over the subterranean rumble of 808 bass, skittery, programmed percussion and a bluesy dobro figure. In the blustery, anthemic tune "Hollow Hallelujah," whose impact is amplified by the pop-style stacking of harmonies, he testifies to suppressing spiritual and emotional honesty, but stops short of full-blown repentance. In "Devil is Downtown," a haunted, ethereal number, he warns of the anonymous, fetish-fulfilling seduction that can be found in the big city. "Haunted Heart" opens with a loop that's all ticklish syncopation and rumbling bass, followed by what sounds like a baritone guitar mirroring Tyminski's wordless moans. He laces together ominous, rustic imagery, doubling his lead vocal with an octave plunge that stokes the dread just before the chorus. "Breathing Fire," a track that lashes a midtempo banjo roll to a thumping, four-on-the-floor beat, is an example of how he calls on his down-home sensibilities in the crafting of the red-blooded, minor-key melody, but radically alters his phrasing, letting the syncopation breathe rather than hurtling ahead in double-time like he might in a bluegrass setting. Many of the album's 13 tracks amount to broody, imagery-driven portraiture of hidden desire, religious guilt and unsteady conscience, zooming in on anxiety lurking beneath a photogenic, small-town surface. For Tyminski, who's going just by his last name in this venture, it's more than a viable reinvention — it's a downright compelling one.
THE JIMMIE VAUGHAN TRIO w/ MIKE FLANIGIN, Live At C-Boy's (CD/LP)
When Jimmie Vaughan isn't out fronting his big "Tilt-A-Whirl" band, there's nothing he likes more than grooving in this fine trio at C-Boy's Heart and Soul in his hometown of Austin, Texas. These very cool recordings – oozing with the late-night club atmosphere of Steve Wertheimer's gem on South Congress Avenue – perfectly capture Mike Flanigin's mastery of the mighty Hammond B3 and Frosty Smith's attentive drumming which form the bedrock for Jimmie to lay down some of that trademark peckin' guitar. Jimmie Vaughan's style as a player, songwriter and bandleader can be thought of as an amalgamation of so many influences. Known for his deceptively simple yet complex attack, his clean, uncluttered style capitalizes on conveying the emotion and message within the music, He utilizes raw emotion, simplicity, and an elegance that is powerful and accessible, yet communicates exactly what he feels inside.
KIM WILSON, Blues & Boogie, Vol. 1 (CD)
Kim Wilson is not only a frontman but an avid blues scholar who has been dipping into his encyclopedic knowledge of the genre to conduct side projects over the years featuring blues legends and their material. Blues and Boogie Vol. 1 is the beginning of a collection of material from artists Wilson has admired and been inspired by, with promises of many more to come. The singer/harpist says the material is stuff he always wanted to do, but with his own twist on it. The artists are familiar: Little Walter, John Lee Hooker, Lightnin' Hopkins, Jimmy Reed, Elmore James, and Sonny Boy Williamson are well represented. But the material is not the same old stuff usually drug up by revivalists. Wilson's offerings are not obscure, but its fair to say they're not readily recognizable by a casual blues fan. But Wilson has picked well. "No Love In Your Heart," recorded by Elmore James and his Broomdusters in '55, is a note-for-note cover till Nathan James steps out with a wiggly jazzy guitar solo, then Wilson gets little livelier longer than James did on his version, going out roaring like Big Joe Turner.