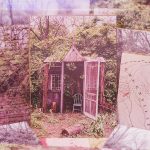 THE MARCUS KING BAND, Carolina Confessions (CD/LP)
Carolina Confessions is where the wunderkind child prodigy of blues guitar grows up. The album features 10 brand-new songs, all written by Marcus except for 'How Long,' which was co-written with the Black Keys' Dan Auerbach and veteran songwriter Pat McLaughlin. Whether it's the searing rock exorcism of 'Confessions' or the propulsive road-bound soul of 'Where I'm Headed,' Marcus exhibits an almost Southern gothic sensibility in his songs, owning up to failed relationships, portraying his complex connection with his hometown, arraying a sprawling musical firmament in the process. Marcus and his five bandmates – drummer Jack Ryan, bass player Stephen Campbell, trumpeter/trombonist Justin Johnson, sax player Dean Mitchell and keyboard player DeShawn 'D'Vibes' Alexander – are in top form on Carolina Confessions, exhibiting an intuitive sense of control and expression as they tackle their most sonically layered and emotionally complex compositions to date. Marcus and Co. have seen the world over the last few years, becoming one of the hottest new bands in the country in the process. Carolina Confessions is where King takes stock, retrenches and lets his gruff soulful voice and fiery guitar playing lead his boys back into the fray.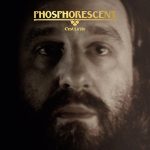 PHOSPHORESCENT, C'est La Vie (CD/LP)
"I was drunk for a decade," sings Matthew Houck on These Rocks, a lilting country lullaby about laying down self-imposed burdens. For a decade and a half now, Houck has been recording as Phosphorescent, running the gamut of Americana's ever-broadening expanse, from eccentric alt-folk to upbeat stompers (even to a Willie Nelson tribute album). His last record, 2013's Muchacho, was a high born of hard living and hard touring: during its making, he told Pitchfork, he'd "lost the place, lost the girl, and lost my mind". Five years on, he's built himself a new studio in Nashville, found new love and had two children. Though life has its shadows still (the motorik psych-country epic Round the Horn, the vocoder lament Christmas Down Under), the core of C'est La Vie is radiant happiness, Houck's familiar sounds buffed to a transcendent shine: New Birth in New England is snappy and jubilant with an irresistible hook, My Beautiful Boy melting with liquid pedal steel and pure delight. On the title track, with its contentedly chugging organ, Houck happily forswears extremes: "I don't write all night burning holes up to heaven no more." And yet, it seems, he's closer to bliss than ever.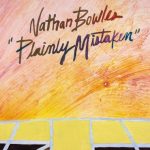 NATHAN BOWLES, Plainly Mistaken (CD/LP)
Banjoist and percussionist Nathan Bowles' latest album is at once old and new. He takes some of the oldest instruments known to humanity and wields them in ways that both evoke the past and challenge their future roles in pop and roots music. Plainly Mistaken is the Durham, North Carolina-based Bowles' fourth solo album, but only his first recorded with a full band. Members of Mount Moriah, Jake Xerxes Fussell's band, and CAVE all contribute to the record, which is fitting considering Bowles previously spent years performing and touring with Fussell, as well as contemporaries like Steve Gunn, The Black Twig Pickers, and more. Over the course of nine tracks, Bowles showcases his technical mastery of the banjo, as well as his ability to remove it from hillbilly stereotypes. Only two songs on Plainly Mistaken have vocals. The first, "Now If You Remember," is Bowles' version of a song from English singer Julie Tippetts's 1976 album Sunset Glow — one written by seven-year-old Jessica Constable that begins his record with an eerie role reversal.  About halfway through the record, Bowles offers a cover of a classic bluegrass song, "Ruby," which was made famous by The Osborne Brothers and Buck Owens, and even interpreted by The Silver Apples. Bowles enmeshes his tense and trippy version with his own improvisation, though, calling it "Ruby/In Kind I" on the LP. Still Bowles' best work really stands out with his originals. Some, like "Elk River Blues," "Fresh Fairly So," and the lovely closing "Stump Sprout" sound as familiar as the aforementioned old banjo tunes thanks to their clawhammer strumming and traditional chord progressions. But it's the more experimental and progressive songs like "The Road Reversed" and "Girih Tiles" (the latter performed on a custom banjo/bazouki hybrid instrument called a "mellowtone") that really show the extent of Bowles' creativity. The banjo already is a droning instrument, especially in standard G tuning where the high G string easily makes an open chord. But on "The Road Reversed," Bowles incorporates a droning double bass what sounds like a droning harmonium —interjected by brief trebly woodwind chirps — to create a 10-and-a-half-minute journey that's simultaneously pastoral and cosmic. It's that kind of wild musical exploration — one that makes an already iconic sounding instrument seem like another — that makes Bowles' banjo playing such an important addition to the canon of bluegrass and roots music.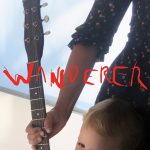 CAT POWER, Wanderer (CD/LP)
Chan Marshall's career is solitary and self-sustaining like few others. Her catalog is a mountain range, each peak indifferent to what preceded it and unconcerned with what follows it. With barely more than her voice and a guitar, she has built a rich and variable universe spanning an array of moods—unnerving, consoling, paranoiac, sensual—and her albums situate themselves along those moods like stations of the cross. They don't change much from one to the next, but even if they sound similar, they each feel different. Wanderer is her 10th album, her first in six years, and the first that revisits each and every one of those moods, at least fleetingly. The opening title track brings her wondrous voice to the fore, highlighting the chocolate rasp she used so well on 2006's The Greatest. "Robbin Hood" is based on the same minor chord as "Werewolf" from 2002's You Are Free. These are paths Marshall has led us down before—the piano chords pooling into their own delay pedals, fingerpicked guitars lingering on a minor chord like a blank stare held a beat too long. Rob Schnapf, who's also produced for Elliott Smith and Beck, shapes the record with an ear for low, bass sounds, both the throatier, huskier notes in Marshall's voice and the rounded pop of the hand-slapped percussion on "In Your Face." The resulting mood lands somewhere between swaying hips and nervous rocking. The blissed-out piano of "Horizon" feels both beautiful and slightly vacant, like it could be streaming down from heaven or piping weakly into a drugstore. It is one of the album's most arresting songs, in part for the brittle, anxious energy rattling around inside Marshall's lyrics, as they often do, arrow themselves towards an unnamed "you," carrying notes of resentment and affirmation. On Wanderer, she often blends the two, warning, indicting, and soothing all in the same breath. The Rihanna cover "Stay" reminds us how Marshall can rearrange a song simply by squinting at it—suddenly the most important line was buried somewhere in the middle. The lyrics on "Stay" are pared back but otherwise recognizable, as is the arrangement, but the pauses happen in all different places, making Marshall's "I want you to stay" a completely different sentence from Rihanna's. Another time-stopper is the Lana Del Rey collaboration "Woman." Their voices—deep, confident, hooded—blend into one, with Del Rey technically on backup. Del Rey's universe, full of bright candy reds and pastels, does not resemble Marshall's on the surface, but the two of them share a weary resignation, a survivor's determination, that makes their duet feel like two halves of one circling thought. The chorus is simply "I'm a woman," but repeated with varying shades of defiance, pain, pride, warmth, and urgency. The word "woman"—as label, as cultural identity, as epithet—streaks its way up into the sky, glittering and burning off the fog.
JUMP, LITTLE CHILDREN, Sparrow (CD/LP)
COHEED & CAMBRIA, Vaxis, Act I: The Unheavenly Creatures (CD/LP)
FUCKED UP, Dose Your Dreams (CD/LP)
JIM JAMES, Uniform Clarity (CD/LP)
REVEREND PEYTON'S BIG DAMN BAND, Poor Until Payday (CD/LP)
WILL HOGE, American Dream (CD/LP)
STEVE PERRY, Traces (CD)
ERIC CHURCH, Desperate Man (CD/LP)
COMING SOON:
BLUES TRAVELER, Hurry Up & Hang Around (10/12)
BOTTLE ROCKETS, Bit Logic (10/12)
ELVIS COSTELLO & THE IMPOSTERS, Look Now (10/12)
MARIANNE FAITHFULL, Seven Deadly Sins (10/12)
And don't forget these STILL-NEW platters that matter!
TOM PETTY, An American Treasure (4xCD)
An American Treasure is a a career-spanning  60-track deluxe set unveils dozens of previously unreleased recordings, alternate versions of classic songs, rarities, historic live performances and deep tracks that spotlight Tom's remarkable depth and evolution as a revered and tremendously influential songwriter, recording artist and performer. An American Treasure marks the first release of Tom Petty music since the artist's tragic passing in October 2017.  Tom's daughter, Adria Petty, and his wife, Dana Petty, were the primary catalysts for the commission, creation and release of An American Treasure-a tribute and love letter pointing to the music in between the hits, and a strong musical portrait of the person they know in their hearts.
THE EARLS OF LEICESTER, Live At The CMA Theater In The Country Music Hall Of Fame (CD/LP out 10/12)
Recorded over two nights at Nashville's CMA Theater, Earls of Leicester Live bears a boundless vitality that makes songs from over a half-century ago feel irresistibly fresh. Despite the band's painstaking precision in recreating the catalog of Flatt and Scruggs' Foggy Mountain Boys, the album unfolds with an easy warmth that honors the essence of traditional bluegrass, which Jerry Douglas describes as "music that was meant to be played on back porches." Made up entirely of songs from 1954 to 1965, Earls of Leicester Live combines classic tunes with more obscure numbers unearthed thanks to the band's encyclopedic familiarity with Flatt and Scruggs's body of work. The robust 23-song set features 14 new recordings by the Earls and nine fan favorites from their two previous studio albums. The setlist includes notorious crowd-pleasers like "Martha White Theme Song" (originally penned as a jingle for Martha White Self-Rising Flour) and "Foggy Mountain Breakdown" (a breakneck-paced, banjo-driven instrumental popularized thanks to its use in Bonnie and Clyde), as well as the harmony-laced "You Can Feel It in Your Soul" and the sweetly crooning "All I Want Is You." Earls of Leicester Live also serves up several tracks integral to Flatt and Scruggs' legend-including "I'm Gonna Sleep with One Eye Open," a song famously banned from the Grand Ole Opry-along with more oddball offerings like the gracefully sprawling two-part instrumental "Steel Guitar Blues/Spanish Two Step." And in one of the album's most poignant moments, the Earls of Leicester deliver the wistfully lilting "Reunion in Heaven"-a song the band performed at Foggy Mountain Boys mandolin player/vocalist Curly Seckler's gravesite earlier this year, as per Seckler's personal request. Throughout Earls of Leicester Live, the band wholeheartedly channels the spirit of Flatt and Scruggs while allowing each member's distinct charm and singular musicality to shine through.

CHUCK LEAVELL, Chuck Gets Big (w/ The Frankfurt Radio Big Band) (CD)
Backed by the Frankfurt Radio Big Band, Chuck takes us on a musical journey through his 40+ year career as one of rock's top keyboard players. He covers his lifelong idol Ray Charles with "Losing Hand" and "Georgia on My Mind". Chuck also reaches back into his beginnings with the Allman Brothers Band playing "Southbound" and "Statesboro Blues" and then moves on to his jazz/rock fusion band "Sea Level" with "King Grand" and "Living in a Dream".   Of course Chuck couldn't leave Mick, Keith, Ron, and Charlie behind and includes Rolling Stones' rockers 'Tumbling Dice" and "Honky Tonk Woman". He rounds out the album with a few originals of his own and throws in two rhythm and blues classics "Route 66" and "Compared to What". There aren't many artists who can perform rock, rhythm, and blues backed by a big band and retain the song's spirit. But true to Chuck's rock legacy he does exactly that. This is not a big band album. It's a rock, rhythm, and blues album.

ARETHA FRANKLIN, Atlantic Singles Collection (2xCD)
When Aretha Franklin joined Atlantic Records in 1967, it was the beginning of an unprecedented run that would ultimately cement her place as a music legend, a global household name, and one of the most influential singers of all time. Within the space of just three years, her name was almost never out of U.S Pop and R&B Top 20, garnering nine gold singles, three gold albums, as well as three Grammy Awards and her first string of international hits. This new collection features 34 singles which Franklin released during her first three years with Atlantic Records. Arranged chronologically, the songs on the new collection originally appeared on six studio albums: I Never Loved A Man The Way I Love You (1967), Aretha Arrives (1967), Lady Soul (1968), Aretha Now (1968), Soul '69 (1969), This Girl's In Love With You (1970), and Spirits In The Dark (1970). The only exception is Franklin's cover of Elton John's "Border Song," which was released as a single in 1970 and later appeared on her 1972 album Young, Gifted and Black. The Atlantic Singles Collection 1967-1970 is stacked with many of Franklin's best-known songs, including the nine #1 R&B hits "I Never Loved A Man (The Way I Love You)," "Respect" (also a Pop #1), "Baby I Love You," "Chain Of Fools," "(Sweet Sweet Baby) Since You've Been Gone," "Think," "Share Your Love With Me," "Call Me" and "Don't Play That Song." Several of the songs on this collection are cover versions that underscore Franklin's exceptional skill at reinterpreting music and making songs her own. Among the highlights are her versions of Sam Cooke's "You Send Me," The Band's "The Weight," The Beatles' "Eleanor Rigby," and Dionne Warwick's "I Say A Little Prayer," which became a Billboard Top 10 hit for Franklin in 1968.

LORETTA LYNN, Wouldn't It Be Great (CD/LP)
After savoring "Wouldn't It Be Great," it becomes clear that "great" is barely adequate to describe Loretta Lynn and her legacy. The same applies to her new album, which is due out on Friday; maybe "phenomenal" comes closer to assessing these 13 tracks. Start with her songs themselves: Lynn wrote or co-wrote all but one of them, each with magnificent craftsmanship. The title cut makes this clear, from its vivid imagery and polished rhyme scheme to the exquisite balance of the music, which builds from verses to choruses without those overkill crescendos resorted to by clumsier composers. And she knows better than most how to find a perfect opening line: "I don't suppose I'll ever love him quite the way that I love you," which practically pulls the listener into "Another Bridge To Burn." Then there's the voice. Her sass and attitude drive the honky-tonk groove of "Ruby's Stool," and when she hollers the high notes on "Darkest Day," we're whisked to some Texas dance hall, complete with three-fiddle harmony over a two-step shuffle. Then, moments later, over just an acoustic guitar, she delivers an intimate paean to "My Angel Mother," with a sentimentality that's unapologetic and deeply touching. Maybe "Lulie Vars" offers the best example of her artistry. It's a "murder ballad," in which a dark tale unfolds over a simple, repetitive melody. The accompaniment is basic — acoustic guitar and bass. Yet through the power of her phrasing, we are transported through verse after verse of the narrative. This is interpretive singing of the highest order. This is vintage and contemporary Lynn, at the very peak of her powers. What's perhaps most amazing is that she is already halfway through her 86th year. There are plenty of singers a quarter of her age who can draw inspiration and wisdom from this album. And if they did, well, wouldn't that be great?

JOHN SCOFIELD, Combo 66 (CD)
Iconic Grammy Award winning guitarist John Scofield teams up with pianist Gerald Clayton, bassist Vicente Archer, and drummer Bill Stewart in Combo 66, a new band that builds upon Scofield's long legacy of masterful improvisation and stylistic diversity. Since the late 1970's, Scofield has been a major influence on jazz, continuously finding new and exciting avenues to reinvent himself as an artist. In recent years, Scofield won two consecutive Best Jazz Album Grammy Awards for Past Present and Country For Old Men – for which he also won the Grammy Award for Best Instrumental solo – and has received resounding critical acclaim for his 2017 release Hudson with all-star bandmates Jack DeJohnette, Larry Grenadier, and John Medeski. Now, joined by three formidable artists in their own right, Scofield's new band showcases an intricate interpretation of jazz's limitless direction.

THE BLACK LILLIES, Stranger To Me (CD/LP)
The Black Lillies are back! Known for their captivating blend of rock & roll and country, they have become one of Americana music's biggest success stories: an internationally-renowned band of roots-rockers, armed with songs that blur the boundaries between the genres. Stranger To Me finds the band presenting a sound that is as powerful in the quieter moments as it is explosive during the jubilant ones. The band's pared down configuration has resulted in a bigger, deeper sound built on undeniable chemistry, lush three-part harmonies, and instrumental virtuosity.