We're excited about the new Jeff Beck live set in our New Release batch this week, as well as the new JD McPherson, but check out those titles by Drivin' N' Cryin' and The Replacements! It does our 80's college-rock hearts proud. Read on…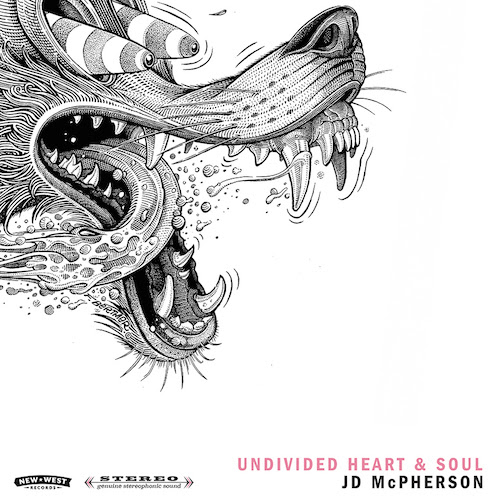 JD MCPHERSON, Undivided Heart & Soul (CD/LP)
JD McPherson writes and performs songs steeped in the sounds of classic rock and roll, updated with thrilling sonic details that place his third album, "Undivided Heart & Soul," firmly in the now. While musicians can carry virtually whole orchestras and thousands of sound effects in pocket-sized digital devices, bricks and mortar can still make a difference. After false starts and a search for direction — and some assistance from Josh Homme from Queens of the Stone Age — the album was made in Nashville's legendary RCA Studio B, where the Everly Brothers, Elvis Presley, Roy Orbison and Dolly Parton created some of their greatest hits. McPherson, who received much critical acclaim for his first two records, expands those albums' molds instead of breaking them and each listen to "Undivided Heart & Soul" leads to the discovery of another benchmark, from Link Wray, the Black Keys and Dave Edmunds to the Kinks' Dave Davies, Motown and even Supergrass. McPherson sings wonderfully, with a measured abandon. He doesn't over-emote to sell a song but dabs enough passion on the tracks to ensure his commitment comes through clearly. "Crying's Just a Thing You Do Closer" has the drive of "Summertime Blues" in acoustic mode, while the lead guitar on "Lucky Penny" creates a squealing, overdriven fuzz that makes it immediately clear there's no good fortune in that coin. "On the Lips" has bursts of reverb to spare and the yearning "Jubilee" has an air of Amy Winehouse's version of "Valerie" that goes beyond the rhyming titles. Closer "Let's Get Out of Here While We're Young" evokes Eric Burdon and The Animals at their raw best. JD McPherson's "Undivided Heart & Soul" deserves your undivided attention.
JEFF BECK, Live At The Hollywood Bowl (2xCD/DVD)
Jeff Beck fans who missed his stellar performance on Aug. 10, 2016 in Los Angeles at the Hollywood Bowl can finally check out the star-studded action on Oct. 6 when the two-time Rock and Roll Hall of Famer releases "Live at the Hollywood Bowl" in multiple formats via Eagle Rock. The special concert celebrated the eight-time Grammy winner's storied five decade career as one of rock's most gifted and influential lead guitar players with the help of legendary peers like Buddy Guy, Billy Gibbons and Steven Tyler along with prog-rocker Jan Hammer, Wet Willie frontman Jimmy Hall and and blues-rocker Beth Hart. The concert opens appropriately with the iconic British rocker showcasing the song "The Revolution Will Be Televised" from his latest studio album Louder Hailer. The elder statesman displays his continued relevance, firing off sizzling guitar chops and oozing rock star cool alongside members of the fledgling U.K. band Bones, who backed the guitar virtuoso on the 2016 release. Beck then returns to his early roots, performing a pair of classics from his brief tenure with British blues-rock pioneers The Yardbirds. Hall handles lead vocals on the Yardbirds' singles "Over Under Sideways Down" and "For Your Love." A trio of songs follow from Beck's first two solo albums, including a pair of tracks from his 1968 debut release Truth and one from his 1969 sophomore release Beck-ola. His innovative soundscape on "Beck's Bolero" still electrifies 50 years on and is followed by a brief but fierce workout on a two-song medley, including the instrumental "Rice Pudding" with Hall returning to handle ex-Jeff Beck Group frontman Rod Stewart's lead vocal chores on "Morning Dew." Longtime Beck collaborator Hammer adds his adept keyboard skills on the soaring "Freeway Jam" and funk-rocker "You'll Never Know," followed by the exquisite Blow By Blow classic "'Cause We've Ended As Lovers" and a trio of late 70s – 80s era instrumentals, culminating with a fiery workout on 1989's "Big Block." Hart takes over the microphone to deliver a soul-stirring version of blues standard "I'd Rather Be Blind"with blues legend Guy teaming with Beck on lead vocals and guitar to trade licks on a rollicking cover of Jeff Beck Group's "Let Me Love You." Following another pair of tracks from Louder Hailer, the show hits the home stretch with Beck reprising his guest artist treatment with Gibbons on ZZ Top's 2016 single "Rough Boy." Tyler steps into the spotlight on lead vocals, formidably strutting his way and turning up the juice on The Yardbirds' "Train Kept A-Rollin'" and "Shapes of Things." The night ends with Beck offering a master class on guitar interpretation, performing a breathtaking instrumental cover of The Beatles' "Sgt. Pepper's" classic "A Day in the Life" with Bones, Hall and Tyler returning to back Hart on lead vocals for the night's encore, – an emotional and gutwrenching performance of "Purple Rain" as a tribute to the late great Prince.
DRIVIN N' CRYIN, Mystery Road (Deluxe Edition) (CD)
The expanded re-issue of Mystery Road is exciting for mega-fans and those who arrived to Kevn Kinney's songs later in life. Primarily, the songs have been remastered and the long-known but not heard demos produced by Peter Buck (R.E.M.) are part of this special package. After Whisper Tames the Lion, the local chatter was that Buck was producing Drivin N Cryin's next album, but when it came time for release, it was some "outsider" (Scott MacPherson). Not knowing how labels and band obligations and recording and "the machine" worked at the time, my crew of Atlanta fans felt that the album was a bit "slick" for our guys. These Buck-produced demos, though, tease of the direction the album might have gone, had that synergy of Georgia jangle happened. I like that they are demos, because the songs are raw and plain and share how song ideas can change, with time, with influences, and with instrumentation. Listen to one of Drivin N Cryin's demos, produced by Peter Buck, the omitted title track, "Mystery Road."
THE CHURCH, Man Woman Life Death Infinity (CD)
The portentous tone of the title of the Church's Man Woman Life Death Infinity is more than a little fitting and not just because it is the Australian band's twenty-sixth studio album. With Ian Haug now in tow since 2013 to wield guitars in place of departed founding member Marty Wilson-Piper, the group soldiers on, maintaining their recognizable style of writing, playing and recording. It's the same uninterrupted prolific creative impetus the Church retained when Tim Powles joined the group just over twenty-years ago, fulfilling multiple roles as drummer and producer. The cohesion of the current lineup is as firm as the sound is deep, right from the spacey intro of "Another Century" into the swirl of voices layered in between acoustic and electric guitars. The beauty of the multiple textures lies in how they can so amply fill a room or headphones with equal depth. As on "Submarine," Powles' drum work is the heartbeat of the band, his embellishments accentuating the massive pulse he supplies (not unlike the way Nick Mason works within Pink Floyd). Yet the man who took original drummer Richard Ploog's place in the Church propels the band forward through the cryptically-titled "For King Knife," So, as with the best work of the Church, such as the twenty-five-year-old Priest=Aura, the all-enveloping rapture the foursome conjures up always remains grounded in some semblance of realism; in 2017, where else would something so ominous as "Something Out There Is Wrong"  come from? Still, much of the force of gravity within Man Woman Life Death Infinity arises from the comparative brevity of the ten tracks: the band's playing is consistently tight in the roughly three and a half to four and a half minute duration of each. The conclusion of "Dark Waltz" leaves a listener with a palpable sense of suspense, the ideal means to reaffirm the faith of long-time fans while enticing new followers, both groups of which may end up equally eager for the follow-up to Man Woman Life Death Infinity.
DHANI HARRISION, In//Parallel (CD)
Pop culture sells the idea that the human aptitude for art is instant, a birthright. Those who toil in this realm know better: It's a journey. Making art involves understanding the nature of inspiration, managing influences, building skills, locating kernels of truth within oceans of static. It takes time. Which perhaps explains why Dhani Harrison, age 39, is just now releasing his first solo album, the mesmerizing In///Parallel.  Of course, the son of the late George Harrison has been involved in music for a long time. His band thenewno2 began making music in 2006, and within a few years was playing Coachella and other festivals. He's done soundtracks for film and TV (Beautiful Creatures, Good Girls Revolt). He's also worked as co-producer (with Jeff Lynne) of his father's Grammy-winning posthumous release Brainwashed, and played guitar in highbrow company (memorably, "While My Guitar Gently Weeps" during a 2004 Rock and Roll Hall of Fame tribute to his father, featuring Prince, Tom Petty and Steve Winwood). What Dhani Harrison hasn't done, until now, is share his own musical vision, the sound he hears in his soul. His path has been about acquiring skills, learning musical languages – and, not incidentally, wrestling with the long shadow of a much-beloved and iconic parent. Harrison could have done the George tribute circuit forever. Instead, he went searching for what he alone might contribute to the ongoing conversation of rock; In///Parallel announces the arrival of an unexpectedly intense artist, whose mission is to tell stories not just with words but cannily developed sonic realms that suggest Can, Pink Floyd and Peter Gabriel. There's tons to say about the ways Harrison managed and extended the influence of his father. The very occasional (and almost covert) references to The Beatles – see the harmony clusters woven into "Ulfur Resurrection" and the heart-heavy wordless sighs of "Admiral of Upside Down" – resonate as respectful, musically appropriate nods to an inescapable legacy. They're likely part of Dhani Harrison's necessary process of discovering his "voice" as an artist, a process that will, with any luck, lead to further explorations along the lines of the thoroughly absorbing music he's offering here.
THE REPLACEMENTS, For Sale: Live At Maxwell's 1986 (2xCD)
There are Replacements fans and there are Replacements fanatics. In large part, the latter believe the band peaked in 1986 with Tim, their final studio statement with the original lineup (guitarist Bob Stinson was dismissed due to his erratic behavior later that year). This live double album, excavated from the Warner Brothers vaults, is for them. It captures a professionally recorded (on 24 tracks) gig from the titular Hoboken, N.J. club on Feb. 4, 1986 towards the end of Stinson's tenure. The 28 song, 83 minute set is a reasonable summation of the Replacements' recorded career until that point with excerpts from all five of their releases. Not surprisingly, six of Tim's 11 tracks are included since that was the new product. But as exprected, the show featured the usual mishmash of covers ("Nowhere Man," "Black Diamond," T.Rex's "Baby Strange," and perhaps most interestingly, a relatively serious reading of the sugary pop trifle "Hitchin' a Ride"), fan favorites, obscurities and trashy throwaways ("Gary's Got a Boner" anyone?). It even has a version of "Can't Hardly Wait" which had yet to appear on an album.  The performance careens from tight, frantic and professional to shambling, erratic and wobbly … basically your typical Replacements show. In that respect, this is historically important since it finds the group at arguably their most incisive and edgy. Still, there are those who hold that Stinson's replacement, Slim Dunlap brought much needed cohesion to the notoriously inconsistent outfit.  The Replacements may not have been a technically great live act, but they were, as their label boss Seymour Stein posits in the disc's liner notes, never less than an "entertaining" one. This warts and all document reflects that attitude of punky, snotty abandon exemplified by a raucous closing "F**K School," as well as possible, something that's tough without actually being in the sweaty, beer soaked, highly charged club hearing the great "I Will Dare" played in its rawest form.  For those who feel Minneapolis' Replacements should be on a shortlist of great American bands, this is for you. But even others who aren't sure will get a whiff of what all the excitement was about after hearing them at their most exuberant, animated and boisterous, qualities this live recording revels in.
WOLF PARADE, Cry Cry Cry (CD/LP)
AUGUST BURNS RED, Phantom Anthem (CD/LP)
BLACK DAHLIA MURDER, Nightbringers (CD/LP)
CUNNINGLYNGUISTS, Rose Azura Njano (CD)
LIAM GALLAGHER, As You Were (CD/LP)
MARK KOZELEK/BEN BOYE/JIM WHITE, Mark Kozelek with Ben Boye & Jim White (CD)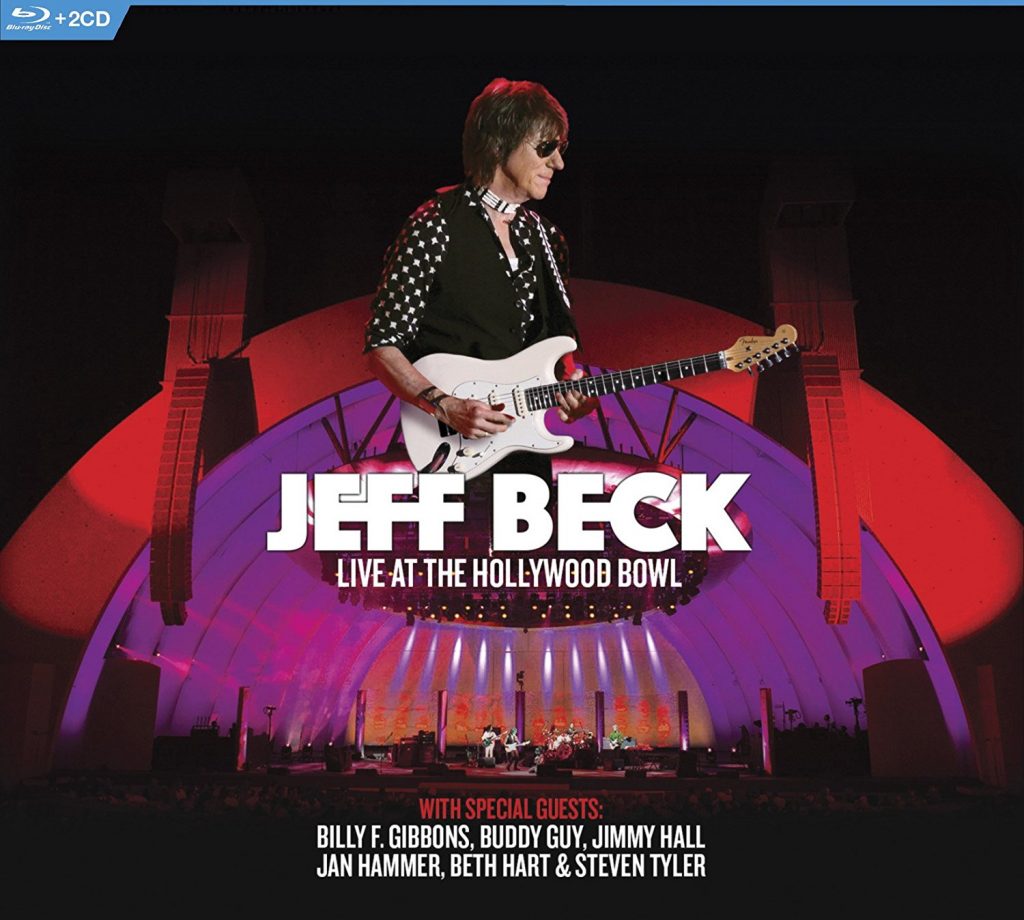 COMING SOON:
BECK, Colors (10/13)
THE CHIEFTAINS, Greatest History (10/13)
LYDIA LOVELESS, Boy Crazy (10/13)
PINK, Beautiful Trauma (10/13)
ROBERT PLANT, Carry Fire (10/13)
ST. VINCENT, Masseduction (10/13)
And don't forget these STILL-NEW platters that matter!
J. RODDY WALSTON & THE BUSINESS, Destroyers Of The Soft Life (CD/LP)
Four years after the release of their raucous breakout album Essential Tremors, Richmond's J. Roddy Walton & The Business is back with a new album, Destroyers of the Soft Life. On Destroyers, the band melds engaging, melodic songwriting with sharp observations about American culture without skimping on the energy or attitude that makes them one of the most exciting rock bands today. The 'bar band' sound of the past has evolved into a booming cacophony that could fill stadiums.
KAMASI WASHINGTON, Harmony Of Difference (CD/LP)
Harmony of Difference was originally part of a multimedia work that illustrated how forces that seem to be working in opposition could come together as a composite of complex beauty. This was illustrated in the original exhibit by a series of projected paintings (created by artist and Washington's sister Amani Washington) that were gradually overlaid to form an abstract image of a face. Musically, Washington explores the theme by writing a series of five short pieces that are also folded together into a lengthy, recombinant suite. That extended piece, called, "Truth," was released earlier this year as part of a short film by director A.G. Rojas (which was also part of the Whitney exhibit). The structure lends a sense of déjà vu, as motifs and riffs and melodies are introduced and then reappear later. Where musical counterpoint was the driving idea for the compositions, Harmony also feels like a meditation on memory, association, and vantage point. Hearing it in one sitting is like looking at a sculpture from multiple angles and suddenly the three-dimensional form clicks in your mind and you apprehend the whole. In approach and tone, Harmony feels of a piece with parts of The Epic. "Desire" anchors the suite with its elemental one–two–three bassline, which hints at the iconic motif from John Coltrane's A Love Supreme, while "Humility" is driving and jagged, focusing most on Cameron Graves' spray of piano notes. "Perspective" is a mid-tempo groover in the soft funky vein of Grover Washington Jr. There are elements of '60s small-group jazz and '70s R&B; calypso rhythms percolate under tightly arranged ensemble sections and then the structure gives way to thematic improvisations. Throughout, Washington has a particular mode of arranging and layering the horn section (which, along with his tenor, includes Ryan Porter on trombone and Dontae Winslow on trumpet) that's dreamy and lush, a slowly drifting cloud of healing sound. Though Washington is a fine tenor soloist, the essence of his artistry is found in his explosively grand compositions and arrangements. "Truth," like parts of The Epic, is a dense, maximalist tune with strings and choirs reaching for the heavens in the manner of an old Hollywood production number choreographed by Busby Berkeley, and for some people the sheer drama of it all may prove to be overwhelming. But Washington expertly juggles all the parts to create music that is deeply (and surprisingly) accessible. As a player/bandleader/composer/arranger, Quincy Jones and Oliver Nelson are two of Washington's clear antecedents. Albums like Jones' 1970 classic Gula Matari and Nelson's 1961 outing The Blues and the Abstract Truth featured exceptional soloists on extended pieces where genre was fluid and the composition and the arrangements were the biggest selling point. Like Jones and Nelson, it's not hard to imagine Washington having great success in film scoring—his sense of shading and the broad sonic palette available hint at a vast well of possibility. But what ultimately binds Washington's work together is his spiritual approach. As with The Epic, the title of this release and of the individual pieces suggests the scope of his ambition. The concept for Harmony and the video for "Truth" make clear that Washington is framing his work so that they're in conversation with the biggest social issues facing the world. His music is both a challenge and a balm, the starting point of a conversation and a place you can go to meditate on what's been said. Following on its massive and sometimes unwieldy predecessor, Harmony of Difference, a brief and concentrated blast of emotion, is a great place to catch up on what Washington has to say.
PEARL JAM, Let's Play Two (CD/2xLP)
The soundtrack to Pearl Jam's new documentary is both a love letter to Eddie Vedder's beloved Chicago Cubs and a blisteringly powerful concert. The band sets Wrigley Field ablaze with a passionate, powerful set of hits, favorites and hidden gems.
LUCINDA WILLIAMS, This Sweet Old World (CD/LP)
In a rare instance of an artist taking a full-length reconsideration of an earlier work, Grammy-winning singer-songwriter Lucinda Williams has released This Sweet Old World – a complete re-recording of her 1992 album Sweet Old World. Produced by Williams and Tom Overby, This Sweet Old World — recorded to mark the 25th anniversary of the original album's release by Chameleon/Elektra — features all-new renditions of the '92 set's 12 songs, some of which have been dramatically rearranged and rewritten.  On This Sweet Old World, Williams is supported by her touring and studio band: guitarist Stuart Mathis, bassist David Sutton, and drummer Butch Norton. Longtime collaborator Greg Leisz – who participated in early sessions for the 1992 album, and co-produced Williams' most recent studio releases, The Ghosts of Highway 20 (2016) and Down Where the Spirit Meets the Bone (2014) – contributes spectacular guitar work. The package is augmented by four newly recorded bonus tracks that hearken back to Williams' early performing career.
BLUE NOTE ALL STARS, Our Point Of View (CD/LP)
The creative young voices of Jazz have been the lifeblood of Blue Note Records throughout its storied history, from Thelonious Monk and Herbie Hancock to Freddie Hubbard and Joe Henderson, all of whom made their debut albums for the legendary label. The Blue Note All-Stars continue that legacy with the release of Our Point Of View, the debut recording from a supergroup of young visionaries that formed in 2014 for a series of live performances in honor of Blue Note's 75th anniversary. Featuring trumpeter Ambrose Akinmusire, keyboardist Robert Glasper, bassist Derrick Hodge, guitarist Lionel Loueke, drummer Kendrick Scott, and tenor saxophonist Marcus Strickland, the album also boasts a special guest appearance by Blue Note legends Wayne Shorter and Herbie Hancock, and is dedicated to the memory of beloved longtime Blue Note President Bruce Lundvall, who passed away in 2015. The song list includes originals by each of the band members, including two elegies for Lundvall which open and close the album, as well as two renderings of Shorter compositions: an expansive version of "Witch Hunt," from Shorter's 1965 Blue Note classic Speak No Evil, and a stunning performance of "Masquelero" on which the sextet is augmented by Shorter and Hancock.
TOMMY CASTRO & THE PAINKILLERS, Stompin' Ground (CD/LP)
It sounds like Wilson Pickett hopped down Delbert McClinton's throat and is clawing his way out. Left Coast singer/guitarist Tommy Castro masquerades as a bluesman, but that's pure, funky, old-school soul he's pumping out. Castro even had the balls (and the chops) to cover Pickett's '66 classic soul scorcher "99 ½" on 2009's Hard Believer, matching the Wicked Pickett's panther screeches yowl for yowl. There's no Pickett covers on Castro's latest, but his spirit is alive and howlin'. Castro wrote or co-wrote half the material, recorded at Kid Andersen's Greaseland Studios in San Jose. "Nonchalant" is anything but: horn-blasted soul that sounds like a '60s Muscle Shoals session, Castro laying stinging guitar lines around his Picketted throat-searing vocal. Castro's vocal is more Delberty on "Fear Is the Enemy of Love," but the vibe is "Gimme Shelter"-era Stones, Andersen's wife Lisa providing the Merry Clayton-inspired anguished soulful wails behind him. Castro serves up some Mahal on "Further On Down The Road," wavering vocally between Taj and Delbert in a laidback lope surrounded by some really pretty Duane-ish guitar lines. Taking on Delaney and Bonnie's 1970 ripper "Soul Shake" is a fool's errand for most musicians, most of whom desperately try to cover Bonnie's I'm-being-boiled-alive shreiks and fail to live up to the sidemen on this one, with Duane on slide and King Curtis blowin sax. But Castro and his bunch are up for it, rocking it hard and true to the original with help from Danielle Nicole and Lisa Andersen once again for the Bonnie Bramlett scald-a-thon. Castro puts his big boy stompers on for Buddy Miles' "Them Changes," with a little help from Los Lobos' David Hidalgo trading wiggly licks with Castro on guitar and blast-furnace call-and-response vocals worthy of Sam and Dave. Call it blues if you must, or file it under rock, but you can't ignore the soul. But in the long run, it doesn't really matter what you label Castro's effort – it's what it does to you that counts.
THE ROLLING STONES, From The Vault – Sticky Fingers Live (2xCD)
The fifth installment in their From The Vault live archival release series, From The Vault – Sticky Fingers: Live captures the band's performance in Los Angeles on May 20, 2015. The concert at the intimate L.A. venue featured frontman Mick Jagger, guitarists Keith Richards and Ronnie Wood and drummer Charlie Watts, backed by a touring band with members including saxophonist Karl Denson and two keyboardists Matt Clifford and Chuck Leavell. The special show opened the North American Zip Code Tour and featured The Stones' only complete performance to date of their album Sticky Fingers. Included in the release are classic hits such as "Brown Sugar," "Wild Horses," "Start Me Up," "Jumpin' Jack Flash," "Bitch," "Dead Flowers," "When The Whip Comes Down" and others.
JESSICA LEA MAYFIELD, Sorry Is Gone (CD/LP)
Romantic breakups have fueled many, perhaps too many, singer-songwriter tunes and albums. But on Sorry is Gone, Jessica Mayfield's first solo album in three years, she describes, often in gritty, extremely personal detail, the effects of finally extricating herself from an abusive marriage. Not surprisingly, she returns to the full-blown electric indie rock she temporarily abandoned on her largely acoustic set of Elliott Smith songs she covered in partnership with Seth Avett. The opening "Wish You Could See Me Now" sets the tone with Mayfield's girlish, innocent voice singing about taking pills to kill the pain of a horrible marriage over blustery guitars. "I'm done excusing myself," she sings on the title track to a hooky melody that combines aspects of the Cure and Siouxie and the Banshees. She gets more detailed when moaning "The shotgun's under the futon/ This is not my idea of fun" to a loping beat. Songs become darker as the album progresses, leading to the slow, druggy, sludgy "Soaked Through," with lyrics of "I tried to leave/ He wouldn't let me up/ He shook me and he cried … Please stay," likely an example of what many abusers say. The lone acoustic entry, "Safe 2 Connect 2" asks the question "Any tips on how to feel more human?" over skeletal guitar, creating a bit of a breather from the rugged electric guitars that dominate the rest of the tracks. Thankfully, the comparatively jaunty, Byrds-styled strumming of the ringing "Offa My Hands" keeps the tone lighter, even when Mayfield sings "Gotta wash you offa my hands … every single DNA strand." Mayfield and producer John Agnello keep the songs sharp and focused with plenty of hypnotic choruses to entrance the listener regardless of how riveting and intense the concepts are. Still, it's tough to ignore lyrics as brutal as "Get out of my house" when they are repeated multiple times atop a molasses grunge of strumming guitars on "WTF."  And "I'd cut off my hands/ Before I cut off the rope," doesn't scream "singalong" despite the easy on the ears melody of the music backing those sentiments. She succeeds with this tricky balance due to a great band, expertly rendered songs that split the difference between angst and honesty, and a voice that's both vicious and resigned while singing about a horrific time that you hope is finally behind her.  The backstory leading to Sorry is Gone may not be the type you'd wish on anyone, but in the hands of Jessica Lea Mayfield, it has resulted in compelling art.

RADIO MOSCOW, New Beginning (CD/LP)
San Diego's feverish psych rock revivalists have returned with another bong-sparking blowout, packed to the brim with blazing tempos, cartwheeling jams and the wild-eyed shredding of frontman Parker Griggs. Expertly channelling the kaleidoscopic intersection of electric blues and cosmic psychedelia in the late 60s, tracks like Last To Know and Deceiver richly evoke the sense of freewheeling indulgence and improvisational showmanship of that era. Jams build upon jams without any regard for brevity and restraint, in sharp contrast to modern conventions. That said, the field of microscopy has yet to advance to the degree necessary to measure the stylistic differences between the new album and its predecessor, Magic Dirt. As such, New Beginnings is not so much a new chapter as a defiantly joyful celebration of the Zeppelin style of blues that would one day give birth to heavy metal.
PROPAGANDHI, Victory Lap (CD/LP)
Over the course of their 30-year career, Winnipeg's Propagandhi have morphed and matured with remarkable grace. While their politics and core values have held steady, their music has slowly developed from spry, catchy pop punk into the aggressive blend of melodic hardcore and thrash featured on seventh LP Victory Lap. This musical evolution may have come intuitively, but the band's lyrical themes are pointedly adapted to the current climate. "You say not all cops, you say not all men," Chris Hannah scowls on the title track before noting that "this whole damn beautiful life [is] wasted on you… and me." The following, sinister-sounding "Comply/Resist" addresses the hypocritical and condemnable treatment of Indigenous peoples in Canada and the impossible double-binds they are constantly caught in. In addition to these ever-pertinent social threats, the band deal here with the travails of getting older, and balance out the macro themes on the record with the personal. Bassist Todd Kowalski lost his father last year, and tackles painful experiences of grief and existential despair on "When All Your Fears Collide" and "Nigredo." Recently acquired Tampa guitarist Sulynn Hago proves to be a natural fit with the band, working melodic counterpoints and flourishes into their winding song structures. She brings a jolt of fresh energy to a band that has become sage veterans of increasingly angry and desperate emancipatory politics. In a world where acts like Propagandhi are only becoming more necessary, it's reassuring to know that they have built an impassioned reserve, ready to pick up the cause no matter how long the Victory Lap may last.
DAVID GILMOUR, Live At Pompeii (2xCD)
Live At Pompeii contains only one song from Pink Floyd's 1971 performance at the historic site, and that's the concert staple "One of These Days." Gilmour instead pays tribute to the band (and their late keyboard player Richard Wright) in other ways, with the the tour's only performance of Wright's instrumental meditation on mortality, "The Great Gig in the Sky" from inescapable Floyd opus, Dark Side of the Moon leading into the haunting, understated piano-driven "A Boat Lies Waiting" from Rattle That Lock. Those are followed by "Wish You Were Here," traditionally a song about Floyd founder Syd Barrett, but in this context, it's clearly meant with Wright in mind, as well. "Great Gig in the Sky" in particular benefits from a slightly altered arrangement, with much of it delivered in three-part harmony from the band's three impressive backup singers, while "A Boat Lies Waiting" which is a lovely track on record, is more powerful live with virtually the entire band harmonizing throughout. This is a powerful show that will equally satisfy casual Floyd fans and Gilmour obsessives.
RONNIE MONTROSE/RICKY PHILLIPS, 10×10 (CD/LP)
Before his untimely death in 2012, renowned American rock guitarist Ronnie Montrose began recording an ambitious passion project with bassist Ricky Phillips (Styx, Bad English) and drummer Eric Singer (Kiss, Alice Cooper). The idea was to record 10 songs with 10 different singers and call the album 10X10. Sadly, Montrose was unable to see the album through during his lifetime. Instead, Phillips made it his mission to finish the songs by enlisting a small army of Ronnie's musician friends to record the vocals and the guitar solos for each song, completing the album in recent years. Phillips says the songs represent some of Montrose's best work. "His songs still have the fire and angst of a young rebel, but with some added wisdom and foresight voiced in his own unique language of 'guitar-speak.' On 10X10, we hear Ronnie at the top of his game, from the opening crunch guitar of 'Heavy Traffic,' all the way to the closing song, 'I'm Not Lying,' which was Ronnie's tip of the hat to his friend Robin Trower. 10×10 features inspired pairings, like Deep Purple singer Glenn Hughes with Def Leppard guitarist Phil Collen ("Still Singin' With The Band") and singer Sammy Hagar with Toto guitarist Steve Lukather ("Color Blind"). Legendary blues guitarist Joe Bonamassa also showcases his guitar talents on the track "The Kingdom's Come Undone" with Ricky Phillips on vocals. A few artists both sing and play, like Edgar Winter ("Love Is An Art") and Tommy Shaw ("Strong Enough").