Big stuff goin' on this week here at New Release central. The Marcus King Band are about to conquer Fall For Greenvlle (with a brief victory-lap stop right here the next day), and their new album has arrived in CD form (vinyl's comin' next week). Our beloved Shovels & Rope have returned, and there's a new Hiss Golden Messenger to get pumped about, and a lot more as you'll see below. Read on…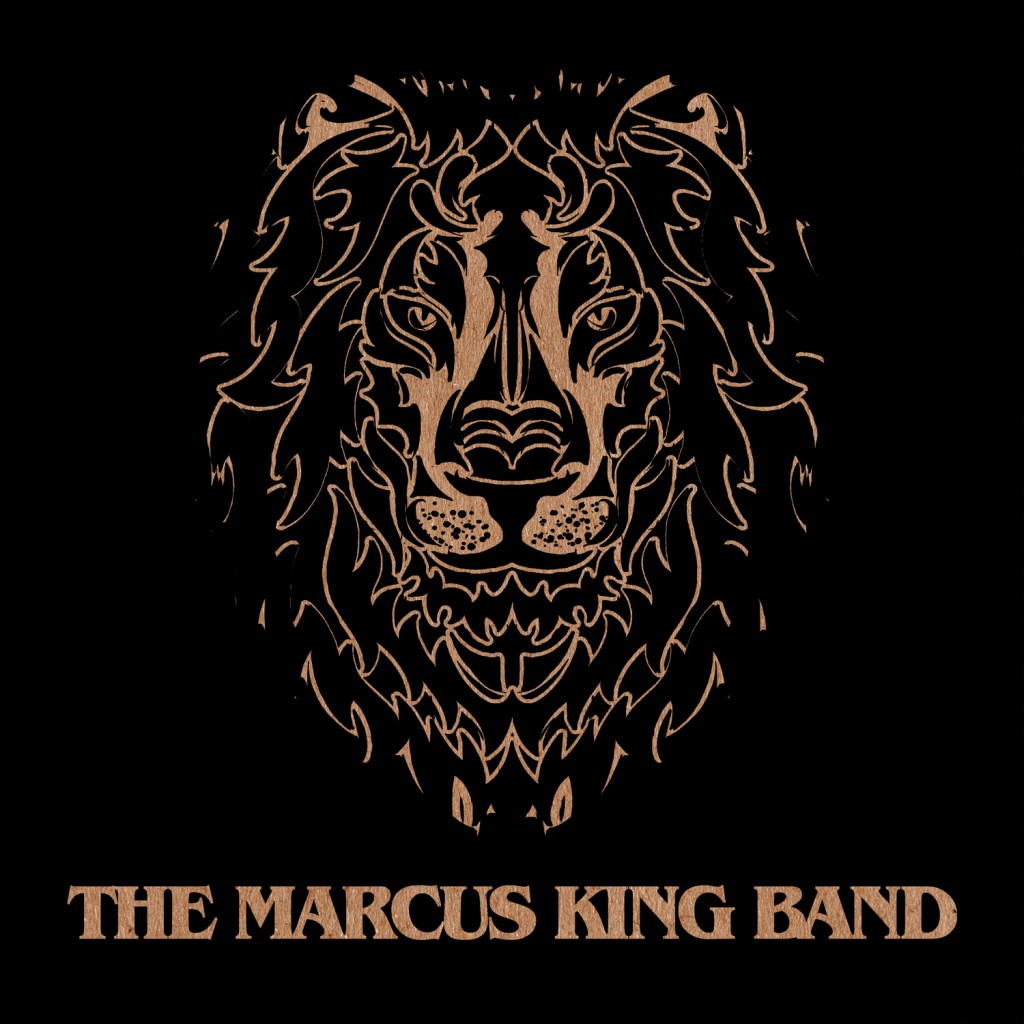 THE MARCUS KING BAND, The Marcus King Band (CD out now/vinyl available 10/15)
20-year-old guitar wizard and home-grown Upstate phenomenon Marcus King is standing on the verge of something much bigger. Marcus and his lethally talented namesake band have all the instinctive talent, blues chops and road-tested experience to be one of the great groups of our time, and their new self-titled album, produced by ex-Allman Brother Warren Haynes and released on Haynes' own Evil Teen Records, is nothin' but the proof. From stinging electric blues to bottomless funk to gutpunch rock & roll to heartfelt soul, Marcus & Co (drummer Jack Ryan, bassist Stephen Campbell, keyboardist Matt Jennings, and the horn section of Justin Johnson and Dean Mitchell) can handle it all with ease, playing with the skill of a combo twice their age. The last time The Marcus King Band played here at Horizon Records in The Bohemian Café, we had a packed house and we practically had to drag Marcus off the stage he was having so much fun. It was an epic way to celebrate Horizon's 40th anniversary, and we're thrilled to have the band back for a Fall For Greenville gig on the Michelin stage on Saturday, Oct. 15th. Look for this show to be THE event of the festival weekend!
SHOVELS & ROPE, Little Seeds (CD/LP)
Cary Ann Hearst and Michael Trent have seen some highs and lows since 2014's Swimmin' Time. The married bandmates had a daughter and dealt with family illness and personal loss. Echoes of these events resonate throughout the 12 songs on Little Seeds, their strongest record yet. There's a dirt-floor folk and country blues foundation beneath even Hearst and Trent's noisiest forays. "I know exactly where you got that sound," they sing over a buzzing guitar in the album opener, as if to teasingly stave off potential criticism, but then they kick into "Botched Execution" and never look back. The music that follows is all over the map with occasionally familiar shadows forming and fading amidst the dust they kick up from that dirt-floor foundation. Little Seeds builds momentum all the way up to its 11th cut, "BWYR", a minimalist, daunting reflection on America's growing racial and economic divide, only to crash us into a wall of reality. Inspired by the horror of the mass shooting that it was Charleston's turn to experience in June 2015, the song haunts the listener with flat-line voices that echo as if bouncing off the walls of an empty hospital corridor. But the album closes with two inter-connected songs that seem to answer the pain expressed in "BWYR" if not with hope, then at least with stubborn persistence and an appreciation that life, however brief or troubled, is a gift. "Eric's Birthday" drops listeners into a conversation where we hear a mother tell the funny story of her son's birth. In the press materials, Hearst explains that Eric was a dear friend, killed as the band was completing the album. The hand claps and loosely strummed guitar carry over into "This Ride", a beautiful, tear-inducing song that Hearst and Trent can't get through without their own voices breaking.
TODD SNIDER, Eastside Bulldog (CD)
The abridged version of the somewhat convoluted backstory to the first set of Todd Snider originals in four years (and after his run fronting the Hard Working Americans) is that these tunes were meant for his alter-ego Elmo Buzz. That's the alias he uses to play club gigs between his larger venue ones to avoid contractual issues. This batch of 10 short (the album is over in less than an half hour), unassuming rockers were written quickly and performed live in the studio when he found he had free recording time but no new music. Not surprisingly, they are simple, no frills, trashy fun in keeping with the delightfully tacky, rowdy garage rock approach of "Louie Louie," "Wooly Bully," or Tutti Frutti," just three examples Snider quotes in his liner notes for the project. The band is rough and tough, the playing is raucously raw and the modest songs are slightly better than what you might hear in any dive bar by the local house band. There's plenty of honking sax, farfisa keyboards and frisky lyrics generally about "chicks and cars and partying hard" as Snider sings in the opening "Hey Pretty Boy."
HISS GOLDEN MESSENGER, Heart Like A Levee (CD/LP)
Arriving Monday (oops!)
This is Hiss Golden Messenger's "road album," but don't venture here expecting tales of poor quality room service coffee and the horrors of being recognized by fans, however. Although there are mentions of motel rooms and town names whizz past like sights from the window of a speeding touring van, Taylor is much more interested in exploring the chasm between chasing the suddenly possible impossible dream – making a living out of music – and the increasingly frequent absences from home and family even the modest success HGM have gradually built up (huge as it in comparison to the indifferent shrug that met the fine work by Taylor's previous band The Court and Spark) entails. Taylor is hardly a heart on the sleeve, full disclosure type of confessional songwriter, but references to strained relationships, the painful necessity of leaving again and again, missing family life and serious doses of self-flagellation keep cropping up, with an undercurrent of an understanding of just how lucky Taylor is to be able to ruminate on the stresses of a somewhat successful musician after several years on the outer margins of the music industry.
GOAT, Requiem (CD/LP)
GOAT's only outright declaration for Requiem is that it is their "folk" album, and the album is focused more on their subdued bucolic ritualism than psilocybin freakouts. But GOAT hasn't completely foregone their fiery charms—tracks like "All-Seeing Eye" and "Goatfuzz" conjure the sultry heathen pulsations that ensnared us on their previous albums. Perhaps the most puzzling aspect of Requiem comes with the closing track "Ubuntu". The song is little more than a melodic delay-driven electric piano line, until we hear the refrain from "Diarabi"—the first song on their first album—sneak into the mix. It creates a kind of musical ouroboros—an infinite cycle of reflection and rejuvenation, death and rebirth. Much like fellow recluse Pynchon, rather than offering explanations for their strange trajectories, GOAT create a world where the line between truth and fiction is so obscured that all you can do is bask in their cryptic genius.
MELISSA ETHERIDGE, Memphis Rock & Soul (CD/LP)
GREEN DAY, Revolution Radio (CD/LP)
NORAH JONES, Day Breaks (CD/LP)
NOFX, First Ditch Effort (CD/LP)
ONEREPUBLIC, Oh My My (CD)
PHANTOGRAM, Three (CD/LP)
PITBULL, Climate Change (CD)
ERIC JOHNSON, EJ (CD/LP)
MICHAEL CLEVELAND, Fiddlers Dream (CD)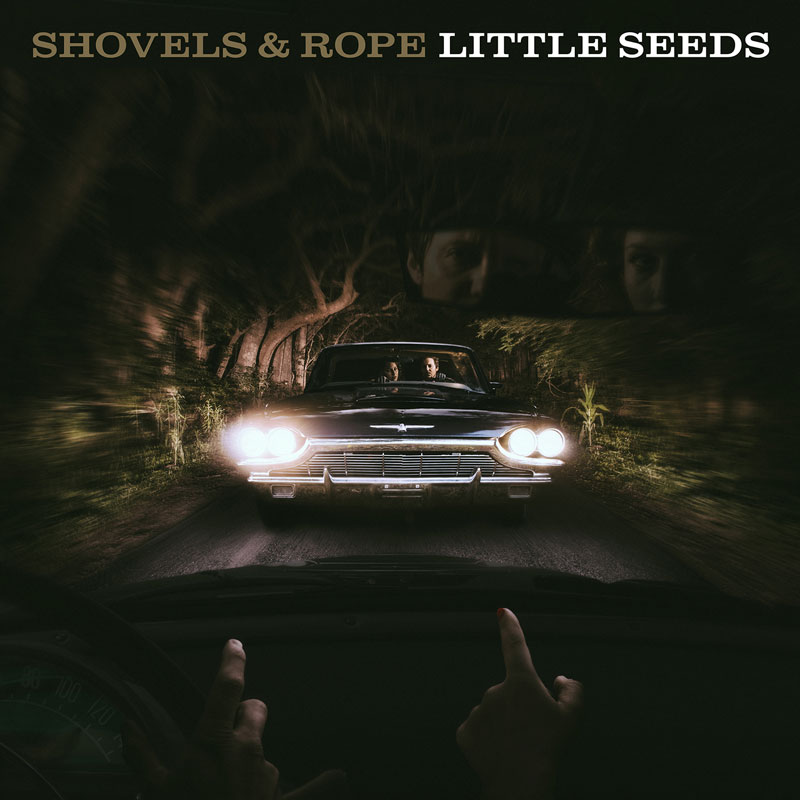 KILLER REISSUES:
CHARLES MINGUS:
Complete Albums Collection 1953-57
Complete Albums Collection 1957-60
Complete Albums Collection 1960-63
Simply put, these collections contain some of the most vital and important modern jazz ever produced. Examining a fertile period that stretches from the late 1950s to the early 1960s, the sets includes such masterpieces as Tijuana Moods (1957), Mingus Ah Um (1959), Mingus Dynasty (1959) and Alternate Takes (1959). The booklets feature photos from the various recording sessions as well as liner notes by Sue Mingus, Charles's wife and executor of his estate, which provide an intimate study of an intense and complex man, one who produced some of the most exciting and expressive sounds jazz will ever know.
KENNY BURRELL:
The Complete Albums Collection, 1956-57 (CD)
OTIS REDDING, Complete & Unbelievable: Dictionary Of Soul (CD)
To celebrate the 50th anniversary of this landmark recording, Rhino has released a two-disc edition that includes remastered mono and stereo mixes of the album, plus eight bonus tracks. Rhino will also release The Otis Redding Dictionary Of Soul as a double-LP set featuring both mono and stereo versions of the album, the latter of which has been out-of-print for decades. Both LPs will be pressed on 180-gram vinyl for superior audio quality. The set comes with a bonus 7″ reissue of the single: "Try A Little Tenderness" b/w "I'm Sick Y'all."
MUDDY WATERS, Sings Big Bill Broonzy (CD)
Waters's tribute album to the man who gave him his start on the Chicago circuit, this stuff doesn't sound much like Broonzy so much as a virtual recasting of his songs into Muddy's electric Chicago style. Evidently the first time Waters and his band were recorded in stereo, the highlights include high voltage takes on "When I Get to Drinkin'" and "The Mopper's Blues," with some really great harp from James Cotton as an added bonus.
SONNY BOY WILLIAMSON, Vol 1 (CD)
The first and dare we say the better of the two artists to use the Sonny Boy Williamson moniker, John Lee Williamson landed his first recording contract in 1937 at the age of 23 and over the next decade or so established himself as one of the leading blues artists. His initial recordings were in the country blues style, but over the next few years he relied more upon the use of the harmonica and became acknowledged as the father of the modern blues harp. He recorded some 120 sides (all of which were singles, rather than albums) over that ten years or so, and a representative collection is presented on this compelling collection.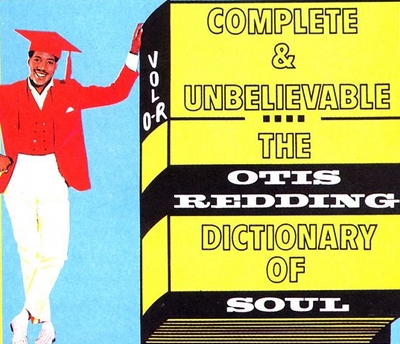 COMING SOON:
BLACKBERRY SMOKE, Like An Arrow (10/14)
MIKE DOUGHTY, Heart Watches While The Brain Burns (10/14)
KINGS OF LEON, Walls (10/14)
MUDDY MAGNOLIAS, Broken People (10/14)
CONOR OBERST, Ruminations (10/14)
AZIZA (Dave Holland, Chris Potter, Lionel Loueke & Eric Harland), Aziza (10/14)
And don't forget these STILL-NEW platters that matter:
DRIVE-BY TRUCKERS, American Band (CD/LP)
Drive-By Truckers have always been outspoken, telling a distinctly American story via craft, character, and concept, all backed by sonic ambition and social conscience. Founded in 1996 by singer/songwriter/guitarists Mike Cooley and Patterson Hood, the band have long held a progressive fire in their belly but with American Band, they have made the most explicitly political album in their extraordinary canon. A powerful and legitimately provocative work, hard edged and finely honed, the album is the sound of a truly American Band – a Southern American band – speaking on matters that matter. DBT made the choice to direct the Way We Live Now head on, employing realism rather than subtext or symbolism to purge its makers' own anger, discontent, and frustration with societal disintegration and the urban/rural divide that has partitioned the country for close to a half-century.
JOHN PRINE, For Better, Or Worse (CD/LP)
With nearly seven decades in the rearview mirror and some of the finest songs in the English language under his belt, John Prine can do whatever tickles his fancy. As septuagenarian status looms, the celebrated singer-songwriter's muse has moved him to release an album of country duets. For Better, Or Worse, which finds Prine teaming with an all-star array of female singers to tackle carefully chosen vintage country tunes, isn't Prine's first such recording. In 1999, after his first bout with cancer, he recorded the similarly styled In Spite Of Ourselves. Seeing as how For Better, Or Worse is Prine's first album since emerging victorious from his second struggle with the disease, it seems he finds spiritual sustenance in singing his favorite old country songs with some gifted distaff duet partners. Iris DeMent and Fiona Prine return from In Spite Of Ourselves, but otherwise it's a fresh crop of singers. A couple of them — Miranda Lambert and Kacey Musgraves — are the toast of today's Nashville scene. But most of the others are either on the underdog side (Morgane Stapleton, Amanda Shires) or respected vets (Kathy Mattea, Lee Ann Womack).
MANDOLIN ORANGE, Blindfaller (CD/LP)
Blindfaller builds on the acclaim of Mandolin Orange's breakthrough debut on Yep Roc Records, 2013's This Side Of Jordan, and its follow-up, last year's Such Jubilee. Since then they've steadily picked up speed and fans they've earned from long stretches on the road, including appearances at Austin City Limits, Telluride Bluegrass Festival, Newport Folk Festival, and Pickathon. It's been an auspicious journey for a pair who casually met at a bluegrass jam session in 2009. As the duo's songwriter, Andrew Marlin sharpens his lyrical prowess here, touching on broad themes of growing older and feeling helpless in a world torn by injustice.
THE GROWLERS, City Club (CD/LP out 10/14)
Known for their relentless touring schedule and DIY work ethic, the Growlers are one of the most exciting independent success stories of recent years. The band has toured with the Black Keyes, Dr. Dogg and more. Their new album was produced by Julian Casablancas (The Strokes) and Shawn Everett (2016 Grammy winner for work with Alabama Shakes).
BON IVER, 22 A Million (CD/LP)
'22, A Million' is part love letter, part final resting place of two decades of searching for self-understanding like a religion. And the inner-resolution of maybe never finding that understanding. The album's 10 poly-fi recordings are a collection of sacred moments, love's torment and salvation, contexts of intense memories, signs that you can pin meaning onto or disregard as coincidence. If 'Bon Iver, Bon Iver' built a habitat rooted in physical spaces, then '22, A Million' is the letting go of that attachment to a place.
DANNY BROWN, Atrocity Exhibition (CD/LP)
The snaggle-toothed Detroit rapper has previously dabbled in grime, ghettotech and other esoteric styles, but his new LP goes further still – sketching out uncharted territory for hip-hop with the gonzo penmanship of Robert Crumb or Ralph Steadman. Really Doe and Pneumonia show he can do hook-filled hits, and Lost is a Madlibian bit of butterfly-chasing, but there's stuff here that no other MC is attempting: on Paul White productions like Ain't It Funny and Dance in the Water, the vibe is like Captain Beefheart manically attacking a to-do list. Brown is fixated as ever on drugs and sex, keeping bulging cartoonish imagery in pithy equilibrium – "So much coke / Take a sniff need a ski lift"; "licked the clit and she did the Macarena" – and his voice, agitatedly squawking and yet dainty as a ballerina, is one of contemporary music's greatest pleasures. He quotes Outkast's BOB on Today, and is the true successor to their trailblazing spirit.
LUKE WINSLOW-KING, I'm Glad Trouble Don't Last Always (CD/LP)
On I'm Glad Trouble Don't Last Always, his fifth album and third for Bloodshot Records, Luke Winslow-King draws from a deep, dark creative well, turning heartbreak and divorce into an inspired soundtrack for picking up the pieces. Electric and sentimentally raw, the album is part sonic travelogue, part handbook on navigating the stages of grief. It pulses through LWK's geographical stomping grounds, starting with the pre-war jive of New Orleans, travelling the bloodlines that flow along the Mississippi River toward the Delta bottleneck-slide, and the funky meter of Memphis R&B. Further north, it takes a right for an infusion of greasy Chicago blues, and arrives at the headwaters of his birthplace in rural Michigan for some tell-'em-like-it-is confessionals.
PIXIES, Head Carrier (CD/LP)
The Pixies' 2014 comeback, Indie Cindy, imagined what might've happened if the band hadn't split up before Nineties alt-rock made its sound huge. The follow-up is looser and less burdened by the past. Joey Santiago's guitar is as melodic and muscular as ever, while Black Francis showcases his throaty assault on "Baal's Back." New bassist Paz Lenchantin's low-end thump owes plenty to Kim Deal, the co-founder she replaced, but her bright harmonies bring a fresh wrinkle, perking up the thrashy "Um Chagga Lagga" and adding poignance to "All I Think About Now," an expression of gratitude to her beloved predecessor.
DOYLE BRAMHALL II, Rich Man (CD/LP)
This album, long awaited by fans who have followed Bramhall's collaborations with artists as far-ranging as Tedeschi Trucks Band to Roger Waters, is his first in over a decade. The album reflects both his extensive experience in the interim with such artists as Eric Clapton, whom he's worked closely with for more than ten years (and who hails him as one of the most gifted guitarists he's ever heard) and Sheryl Crow, for whom he produced and composed songs for on the 2011 album 100 Miles from Memphis. –
ERIC CLAPTON w/ JJ CALE, Live In San Diego (2xCD/2xLP))
On March 15, 2007, Eric Clapton's world tour stopped at San Diego's iPayOne Center (originally the San Diego Sports Arena and now the Valley View Casino Center). The band lineup for the tour continues to be a firm fan-favorite, with Derek Trucks and Doyle Bramhall II on guitars, Chris Stainton and Tim Carmon on keyboards, Willie Weeks on bass, Steve Jordan on drums and backing vocalists Michelle John and Sharon White During the set, EC's long-time musical inspiration, JJ Cale, sat in for five songs, including three from their Grammy-Award winning album, The Road To Escondido, released in 2006.
MARIANNE FAITHFULL, No Exit (CD)
Over a fifty-year career, Marianne has proved utterly fearless in her music and everything else besides and remains a unique and compelling musical figure: adventurous in her life, adventurous in her art. 'No Exit' presents a 'best of' collection of Marianne Faithfull's acclaimed live performances in Europe in 2014, recorded during her 50th anniversary tour. The live album appears hand in hand with the release of the 2014 Budapest concert video and 4 highlight songs from her 2016 performance at the Roundhouse in London when she performed 'in the round' with her band – Ed Harcourt, Rob Ellis and Rob McVey. (Marianne's first performance at the Roundhouse was in the acclaimed Tony Richardson production of Hamlet back in 1969.)
JIMI HENDRIX, Machine Gun: The Fillmore East First Show, 12/31/69 (CD)
Machine Gun is the first full documenting of the debut performance of Jimi Hendrix's short-lived but eternally influential Band of Gypsys. The group played four historic concerts at the Fillmore East in New York City – two on New Year's Eve 1969, and two on New Year's Day 1970. Never before has the first of these sets been available in its entirety. The vast majority of the performances have never seen the light of day in any configuration.Machine Gun: The Fillmore East First Show 12/31/69 was produced by Janie Hendrix, Eddie Kramer and John McDermott, the same team who have overseen all of Jimi Hendrix's audio and audio visual releases by Experience Hendrix L.L.C. since 1995. Kramer served Jimi Hendrix as his primary recording engineer throughout his lifetime and the newly mixed Machine Gun: The Fillmore East First Show 12/31/69 from the original 1" 8 track master tapes.
JAMES LEG, Blood On The Keys (CD/LP)
Keyboard player and howler John Wesley Myers, aka James Leg, (Black Diamond Heavies, The Immortal Lee County Killers, Cut In The Hill Gang) is back with a new brew of punk-ass blues. The son of a Texas preacher, raised in the South on gospel music, James Leg has cut his new album in Chattanooga, Cincinnati, and Detroit, with a little help from his friends (Andy Jody, Johnny Walker, Left Lane Cruiser, Jim Diamond and others). "Below The Belt" is a record that hits where it matters : Straight to your heart, and down to your pelvis. It's the kind of music that ain't pretty but makes you feel good. Rock and Soul all night long.
VAN MORRISON, Keep Me Singing (CD)
This year, Van Morrison was knighted, turned 71, but that hasn't stopped his soul fire, fully in evidence on his 36th studio record. Through elegant arrangements his mercurial tenor, more supple and restrained, remains a marvel. See the set's one cover, a reading of "Share Your Love With Me," that splits the difference between the Bobby "Blue" Bland and Aretha versions, full of chortles, snarls and gospel-tinged hollers. The vintage chill of "Every Time I See a River," meanwhile, is an invitation to float downstream with a blues admiral.