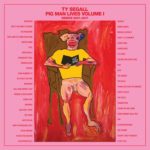 TY SEGALL, Pigman Lives, Vol. 1 (4xLP)
A stack of raw germs designed by Ty Segall to be blown up in the world! In other words, scads of the demos that bred Manipulator, Freedom's Goblin, Emotional Mugger, Twins, Ty Segall, Slaughterhouse and Sleeper, shuffled in non-linear reorientation; a whole body of work exploding over and over again with the freedom of first birth. Even the freaks are gonna feel different after any kind of time spent with Pig Man. Big pink box, poster included!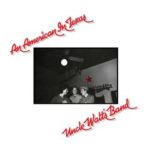 UNCLE WALT'S BAND, An American In Texas (LP/CD)
Uncle Walt's Band has always been a hidden gem. one of those bands that, if you knew them, you loved them, but in their time, if you weren't at the right place at the right time, you didn't know about them at all. In their heyday, they were well known in their adopted home of Austin, but if you didn't get a copy of one of their albums from a band members' trunk after a gig, you didn't have anything to tide you over until their next show. Part of that problem was remedied last year, albeit decades past the bands' active career, with the release of Anthology: Those Boys From Carolina, They Sure Enough Could Sing… The success of that reintroduction led to an expanded reissue of their eponymous 1975 debut. They also made another album in 1980, the revelatory An American In Texas which returns today, nearly 40 years after its initial release. The original 12-track vinyl is complimented by an expanded 25-track program containing all 8 tracks from their cassette only Six • Twenty Six • Seventy Nine, and five previously unissued live and studio tracks. The new packaging contains photos, ephemera, and new liner notes from Austin writer Rush K Evans III, which trace the UWB story, and the reunion that resulted in this classic piece of Americana—from a time when no one had ever used the word. Take a trip back to what would become the future—Uncle Walt's Band's An American In Texas.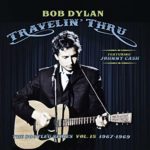 BOB DYLAN, Travelin' Thru (featuring Johnny Cash): The Bootleg Series, Vol. 15 (3xLP/3xCD)
The latest chapter in Columbia/Legacy's highly acclaimed Bob Dylan Bootleg Series revisits Dylan's pivotal musical journeys to Nashville, from 1967 to 1969, focusing on previously unavailable recordings made with Johnny Cash and unreleased tracks from the John Wesley Harding, Nashville Skyline, and Self Portrait sessions. Disc One of Travelin' Thru, 1967 – 1969: The Bootleg Series Vol. 15 finds Dylan in Columbia's Studio A in Nashville recording alternate versions of compositions written for John Wesley Harding (October 17 and November 6, 1967) and Nashville Skyline (February 13-14, 1969) while introducing a new song "Western Road" (a Nashville Skyline outtake). Discs Two and Three of Travelin' Thru are centered around Dylan's collaborations with American music icon Johnny Cash including the much sought-after Columbia Studio A sessions and on-stage performances at the Ryman Auditorium (May 1, 1969) for the recording of the premiere episode of The Johnny Cash Show (originally broadcast on ABC-TV on June 7, 1969). Disc Three closes with tracks recorded on May 17, 1970 with Grammy Award-winning bluegrass banjo legend Earl Scruggs for the PBS television special, "Earl Scruggs: His Family and Friends" (originally aired January 1971).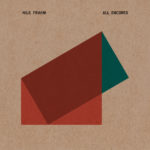 NILS FRAHM, All Encores (CD)
The German pianist Nils Frahm likes to think big. He is the founder of Piano Day, an annual holiday dedicated to the instrument, and for a time he was the owner of the world's largest upright, a Klavins M450i, standing a mammoth 14 feet, nine inches tall. (Since the release earlier this year of the M470i, eight inches taller, his model has, alas, been relegated to proverbial second fiddle.) Stages sag under the weight of his live rig, which can consist of Yamaha grand piano, Fender Rhodes, vintage Mellotron, three Roland Juno-60 synths, at least three drum machines, five Roland RE-501 Chorus Echoes, and racks upon racks of sundry effects, mixers, amps, and still more keyboards; darting from station to station, Frahm concocts a throbbing sort of chamber techno, a many-layered mixture of electronic pulses and acoustic timbres. Still, on record, his music often tends toward the opposite extreme: a kind of contemplative, cloistered intimacy. Where last year's All Melody, Frahm's most ambitious album statement to date, attempted to bring together those two opposing poles—fashioning choir, strings, horns, gongs, pipe organ, and his usual welter of acoustic and electronic elements into a whole at once vast and hushed—All Encores takes a step backward, toward a simpler, sparer sound. In essence, it represents a set of rough drafts, avenues abandoned as All Melody assumed its final form. All 12 tracks here were originally released on a trilogy of EPs, remnants of a proposed triple album that never came to completion, exploring distinct corners of Frahm's musical practice. The first four tracks focus on Frahm's solo piano, with the addition of a brief trumpet soliloquy that opens the second song, "Ringing," on a particularly mournful note. This is terrain Frahm has explored, in slightly different form, on 2012's Screws and 2015's Solo; the pleasure here is in the virtually unplugged proprieties of the recordings—no bells or whistles, just Frahm's sentimental melodies swimming in the natural ambiance of the Berlin Funkhaus studios, where he recorded. Like All Melody's unadorned highlights "My Friend the Forest" and "Forever Changeless," All Encores' opener, "The Roughest Trade," is recorded in a way that emphasizes the piano's mechanics—the clack of the keys as they rise and fall; the soft shuffle of the striking hammers. It amounts to a kind of X-ray of melody in motion, the piano's wood-and-metal skeleton illuminated beneath Frahm's pale balladry. None of the other three piano songs have quite the same emotional pull—their melodies are simpler, or simply more forgettable—though the gently swaying "The Dane," a staple of his live shows, comes close. After "Harmonium in the Well," an 11-minute study for reed organ and natural reverb (presumably, given the title, the one he fashioned out of a stone well in Mallorca), All Encores returns to the hybrid textures of All Melody, albeit in scaled-back form. "Sweet Little Lie" sets a drowsy piano lullaby against whispering static; "A Walking Embrace," for piano and swelling synth pads, verges on the maudlin, as delicate—and as dated—as a collection of glass animals. Only "Spells" attempts the climatic scale of All Melody's most elaborate pieces—a welcome shot of adrenaline just when the album is in danger of expiring from sheer politeness. It's a shame that "Artificially Intelligent" is less than two minutes long, because its hiccuping spray of pipe organ and wordless voice is by far the album's most original moment, translating Frahm's acoustic palette into a form somewhere between Morse code, abstract expressionism, and the markings on seismograph scrolls. But the final two songs are worth waiting for: The hypnotic "All Armed" is a sidewinding cross between Shackleton and Jon Hassell, while "Amirador" layers rich, deep, organ-like synthesizer tones into a shifting ambient etude of filmic proportions. It suggests a new direction for Frahm's music, albeit one that it doesn't seem like he's quite figured out yet. Nearly four minutes of the 14-minute piece are virtually silent—as though, finding himself at a crossroads, Frahm were holding his breath, waiting for fresh inspiration to strike.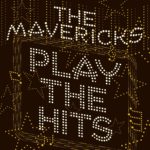 THE MAVERICKS, Play The Hits (gold vinyl LP/LP/CD)
If you give The Mavericks a collection of top-notch songs as on Play the Hits, a stellar collection of covers, naturally, the results are going to be outstanding. These are songs that the band cut their teeth on, several of which remain staples in their live shows. The songs are dissembled and reimagined with the Mavericks stamp, the long-running unit that has Malo on multiple instruments alongside exciting, crowd-pleasing guitarist Eddie Perez and keyboardist Jerry Dale McFadden. Holding it together is drummer Paul Deskin.  As per live shows, the four are augmented by "The Fantastic Five," – Michael Guerra (accordion, percussion), Max Abrams (saxophones), Julio Diaz (trumpet, percussion) Lorenzo Molina Ruiz (trumpet, percussion) and Ed Friedland (upright and electric bass). Martina McBride guests on "Once Upon a Time," Mickey Raphael on "Why Can't She Be You" and Matt Cappy (trumpet) on "I'm Leaving It Up to You." Several of these are from the Classic Country Songbook. The set kicks off with John Anderson's "Swingin'," with Malo sounding determined to go visit Charlotte Johnson on her front porch swing. ("I always though that underneath, it could be a really sexy song," Malo says.) They channel Waylon's "Are You Sure Hank Done It This Way" in an uptown way with horns as opposed to the original ornery version. Later the horns join for a Vegas-like version of "Don't Be Cruel." A staple of their live shows is Springsteen's "Hungry Heart," delivered in similar fashion here.  Yet, this wouldn't be a Mavericks album without some ballads where Malo could croon superbly. He does just that on Freddie Fender's "Before the Next Teardrop Falls' and Willie's "Blue Eyes Crying in the Rain," the latter performed solo. Other highlights include "Once Upon a Time" that features Martina McBride and Hank Cochran's "Why Can't She Be You."   Look closely at the repertoire here. It's emblematic of the Mavericks approach – classic country, Sun Records, Tejano, '50s and '60s R&B, pop, and contemporary rock. It's especially remarkable given Malo's Cuban American heritage but that too has been part of their genre-agnostic approach that has served them well for 30 years, and maybe never better than the way they sound here.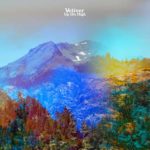 VETIVER, Up On High (LP/CD)
Lead and founding member of Vetiver, Andy Cabic sings in a quiet, conversational voice on the band's latest release. He rarely raises the volume or stretches to hit a note. Cabic is smooth rather than slick. He lets the sound of his voice soothe the listener. His self-penned songs are reflective in a positive sense in that they look backward as a way of dealing with present realities. Up on High offers a fresh perspective on enjoying life. What we once felt then is just as true today. Time just happens. "A door shuts quick / imagine that," Cabic sings nostalgically on one track. "What's past is past," he notes on another. Things may have been better back then. Or maybe one just saw life differently when younger. The sweetness of memory causes thoughts to ripple and shimmer. Looking within is a way of looking forward. The music suggests natural movement, like that of a babbling brook, tree leaves in a breeze, or rolling ocean waves, that always shift while remaining constant. Cabic wrote the songs on acoustic guitar and recorded it in the high desert of California with sparse acoustic accompaniment before taking it to the studio to complete. He has said that he wanted to recreate the music of this youth, the jangle-pop Americana of the 1980s, when groups such as R.E.M., the Feelies, and such ruled the indie underground. It was a heady time, to be sure. George Harrison's solo work also seems to be an influence, especially on such tracks as "To Who Knows Where" with its Eastern inspirations via a slide guitar and the gentle mantra-like repetitions of "Lost (In Your Eyes)". There's also a shared playfulness to its cosmic concerns, reminiscent of Harrison. "Bright as a streetlight / louder than love," Cabic notes on the opening cut, "The Living End". He's not making grand proclamations. He's just noting the signposts along life's journeys with his tongue in cheek. It's this good humor which makes the music so charming. The ease by which Cabic conveys his ruminations implies he is talking to himself, but we are all in on the joke. He's persuasive by not trying to persuade. Vetiver offers a teasing mischievousness in the music, as well as its lyrics, through bouncy rhythms and off-kilter tempos to shake things up. There's roguish magic to the lightheartedness of the album as a whole, such as that of a first kiss. Up on High is much more than just a peck on the cheek. The undulating cadences promise more than simply embracing. But this is a more spiritual than a corporeal blossoming. Vetiver gets intimate by addressing one person at a time. This music is for dancing alone in one's mind rather than with a companion. We are each of us our own partner. We just have to remember all of the different selves we ever were that still exist in our current identity.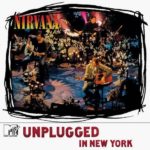 NIRVANA, MTV Unplugged In New York (LP)
Nirvana's MTV Unplugged In New York is both a celebration and a eulogy. Originally released in 1994 after Cobain's suicide, and subsequently named one of the 10 best live albums of all time by Rolling Stone, Nirvana's "MTV Unplugged In New York" contained some of Kurt Cobain's best performances and showed how, even without the walls of guitars and the agonizing screamed vocals, his songs were built to stand the test of time. The 180g, 25th Anniversary vinyl reissue expands this classic album to include five rehearsal performances previously only available on DVD,  and an exclusive gatefold jacket, including anniversary silver foil detail on the front and back cover.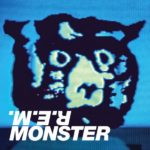 R.E.M., Monster (LP/CD)
R.E.M.'s ninth album, Monster, was released at a time when the band were coming off the peak of their mainstream success, following Out of Time (1991) and Automatic For The People (1992). Coming from a long break in touring (the band famously didn't tour with the two previous records), Monster represented an intentional shift in R.E.M.'s sound, a "return to rock" with guitar laden, simple arrangements. It was released to strong reviews and significant global success – reaching #1 on Billboard, and least 7 other countries. In 1995 the band promoted that album with their first concert tour since 1989 (although several band members suffered health problems). The album includes the singles; "What's The Frequency, Kenneth?," "Crush with Eyeliner," "Bang and Blame," and "Strange Currencies." The expanded 25th anniversary 180g 2xLP edition includes the remastered album from the original analog master,  a completely remixed 2019 version of the album by original producer Scott Litt, new liner notes featuring interviews with members of the band, and reimagined artwork by the original cover artist, Chris Bilheimer.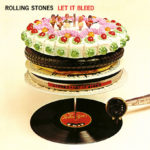 THE ROLLING STONES, Let It Bleed (5oth Anniversary Edition) (LP/CD)
Let It Bleed, arguably the Stones' greatest single-album achievement, the home of classics like "Gimme Shelter," "You Can't Always Get What You Want," is back with a 32-page booklet (featuring an essay by David Fricke), and photos from Ethan Russell.

HOOTIE & THE BLOWFISH, Imperfect Circle (LP/CD)
JEFF LYNNE'S ELO, From Out Of Nowhere (LP/CD)
NILE, Vile Nilotic Rites (LP/CD)
Gene's Geek-Out Picks Of The Week: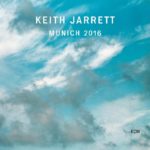 KEITH JARRETT, Munich 2016 (CD)
A solo concert from Keith Jarrett – recorded at Munich's Philharmonic Hall on July 16, 2016, on the last night of a tour – finds the great improvising pianist at a peak of invention. Creating a spontaneous suite of forms in the moment with the intuitive assurance of a master builder – interspersing touches of the blues and folksong lyricism between pieces of polyrhythmic and harmonic complexity – he delivers one of his very finest performances. An attentive and appreciative audience hangs on every note, every nuance, and is rewarded with some tender encores including a magical version of "It's A Lonesome Old Town." Jarrett's solo concert recordings form a unique and continually evolving body of work inside his discography. To trace the line that leads from 1973's Solo Concerts Bremen-Lausanne is to follow an extraordinary musical journey. High points along the road have included The Köln Concert, Sun Bear Concerts – due for vinyl reissue in the coming months -, Concerts (Bregenz München), Paris Concert, Vienna Concert, La Scala, Radiance, The Carnegie Hall Concert, Testament, Creation, A Multitude of Angels, and La Fenice. Munich 2016 brings the story up to date, a document of Jarrett's most recent European performance, held in ECM's hometown. The particular intensity of the Munich performance singles it out as one of the truly outstanding concerts. So, too, the flow of its component parts. The shape of the individual concerts has been transformed, the large arc of the early concerts, with unbroken improvisations spanning an entire set, giving way to performances made up of discrete, tightly focused spontaneous compositions. Since Jarrett embarked on this quest the number of solo improvisers has multiplied exponentially yet his sense for developing motifs and melodies and uncovering forms in real time remains unparalleled. There is, still, nothing else like a Keith Jarrett solo concert. "Through a series of brilliant solo performances and recordings that demonstrate his utterly spontaneous creativity," the Polar Music Prize committee noted a few years ago, "Keith Jarrett has simultaneously lifted piano improvisation as an art form to new, unimaginable heights."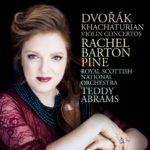 DVORAK/KHACHATURIAN,  Violin Concertos (Rachel Barton Pine, violin) (CD)
The latest release by violinist Rachel Barton Pine uniquely pairs the concertos by Antonin Dvorak and Aram Khachaturian, composers who were inspired by the folk music of their respective countries and raised the idiom to high art. Traditional folk music elevated to high art: that theme binds Pine's unique coupling of the Violin Concertos by Czech composer Antonin Dvorak and Soviet-Armenian Aram Khachaturian. The multi-faceted young American Teddy Abrams conducts the Royal Scottish National Orchestra, making for a truly international collaboration.