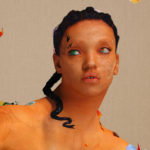 FKA TWIGS, Magdalene (red vinyl LP/CD)
Mary Magdalene is the New Testament's most enigmatic figure. The gospel of Luke introduces her as a woman who, cured of possession by seven demons, would go on to help finance the disciples' ministries. Matthew places her at the scene of the crucifixion, and Mark has her in the party that discovers the open tomb three days later. John says she later encounters a newly risen Jesus, who sends her to deliver the news of his resurrection to the disciples. That's a crucial role, but little else is said of it in the book, where women are encouraged to be cheerful assistants, celebrated for courage and faithfulness but always in the shadow of a man. As a woman who landed in paparazzi sights in this decade not for her own elegant, eccentric work in dance and electronic music, but for relationships with the actors Robert Pattinson and Shia LaBeouf, FKA Twigs relates to the plight of long-suffering women in history. Her new album, Magdalene, invokes Mary of Magdala as a kind of apostle of the overlooked. It's a breakup album, written in a period of upheaval not only limited to the artist's romantic life.  Magdalene is an effortless braiding of high-brow electronic art-pop, carnal soul music, and lurid modern dance, because Twigs goes the extra mile in her work as a singer, producer, and performer mixing and matching mediums to meet her tastes.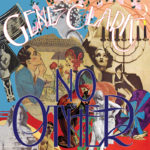 GENE CLARK, No Other (LP/CD/2xCD)
With its country-rockified version of Phil Spector's Wall of Sound, the lush, self-consciously poetic album from Gene Clark, the former singer and songwriter in The Byrds. occupied its own patch of land in 1974. It was a cohesive body of work with a sustained, melancholic mood. No Other was an LP you could put on and lose yourself in – a collection wholly unconcerned with radio airplay, stadium sing-alongs or anything that would have pleased Clark's label boss at the time, David Geffen. That said, literally no-frigging-body knew about No Other at the time. Even if you were alive then, you probably never saw it in record stores or heard it on the most progressive FM stations. Combined with its cover art – an homage to Hollywood in the Roaring Twenties, complete with a jarring photo of Clark looking like silent movie hero Rudolph Valentino in drag – the album felt like a cult item even when it was released.  And yet an album that barely made it into the top 100 has since become a cult classic, newly revered and appreciated and saluted in tribute concerts. Now comes the inevitable expanded treatment: No Other has been reissued as a single disc, a double CD with outtakes, and a deluxe three-CD box that includes even more alternate takes, a documentary about the making of the album and an 80-page booklet with a detailed history of the sessions. By the time No Other was released, Clark remained best known for his contributions to the Byrds, with whom he wrote uniquely pensive ballads and alternated lead vocals with Roger (then Jim) McGuinn. Clark's square-jawed voice, and songs like "She Don't Care About Time" and "Set You Free This Time," lent the Byrds added gravitas, but he left the band relatively early (1966), due to various neuroses, and embarked on his own. Always a careful and deliberate songwriter, Clark only released sporadic records (like 1971's fairly bare-boned pre-Americana gem White Light) and was largely a cult figure by the early Seventies. Clark was painting on a much vaster canvass than most of his peers at the time, and even when he isn't being specific, the tone of the record is pure post-Sixties confusion and comedown – a more sumptuous version of what Neil Young did the same year with On the Beach.  It's easy to forget how robust a vocalist Clark could be, and outtakes of "Strength of Strings" and "Some Misunderstanding" demonstrate how Clark could bend his voice and drop into lower registers to match his meandering melodies. He sounds muscular and vulnerable at the same time, making the fame-questioning lyrics in "Some Misunderstanding"—"But I know if you sell your soul/To brighten your role/You might be disappointed/In the lights"—all the more poignant. NOTE: We're expecting a Monday delivery of the special edition No Other box set, which features a silver vinyl LP, a 7" single, three SACDs, Blu-Ray & an 80-page hardbound book! Ask about it at the counter!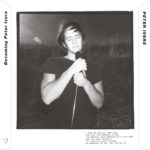 PETER IVERS, Becoming Peter Ivers (2xCD/2xLP)
Becoming Peter Ivers tells the story of a virtuosic songwriter and musician whose antics bridged not just 60s counterculture and New Wave music but also film, theater, and music television. This is the first Peter Ivers compilation, collecting 25 songs from over 500 reels and cassettes and an incredible amount of unseen ephemera, a fraction of which is included in the artwork.

JOHN FOGERTY, 50 Year Trip: Live At Red Rocks (CD)
John Fogerty—50 Year Trip: Live at Red Rocks was filmed and recorded on June 20, 2019, during a special stop of Fogerty's nationwide U.S. tour celebrating his 50-year career. The set list includes 17 Fogerty and Creedence Clearwater Revival classics, including "Proud Mary," "Bad Moon Rising" and "Centerfield," along with covers of "I Heard it Through the Grapevine" and "Susie Q," the latter first released on CCR's debut album in 1968 and the band's only Top 40 hit not written by Fogerty.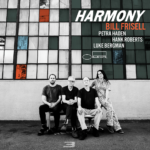 BILL FRISELL, Harmony (Gatefold LP)
Getting your hands on a new Bill Frisell CD is a bit like unboxing a gift from a good friend with great taste. So what do we have here? Something intriguing, as it turns out, yet again. Suffice to say, Harmony is bound to delight many fans who've followed the guitarist's singular and increasingly curious path over the last few decades. Of course, because Frisell has never been overly concerned with genre distinctions, an innate sense of whimsy still informs his tune choices and original contributions. A quick glance at the songwriters represented here—Stephen Foster and Pete Seeger communing with Lerner and Loewe, Elvis Costello, and Billy Strayhorn—reveals the album's expansive contours. But what sets Harmony apart, besides the fact that it marks Frisell's Blue Note album debut as a leader, is the project itself: a "roots music" work commissioned by the FreshGrass Music Festival and featuring vocalist Petra Haden, cellist Hank Roberts, and Luke Bergman on acoustic guitar, baritone guitar, and bass.Vocal harmonies (by Roberts and Bergman) enhance the mix, but Haden's wordless singing is as essential as it is haunting, adding to the album's markedly soulful nature. If Frisell sounds genuinely inspired by the setting, whether accenting melodies or sustaining atmospherics, no doubt his previous work with Haden and Roberts has something to do with it. But perhaps discovering how well his own tunes would serve the ensemble, amid the improbable shifts from "Hard Times" to "On the Street Where You Live" to "Lush Life," proved pivotal. Either way, an auspicious kickoff to Frisell's Blue Note years.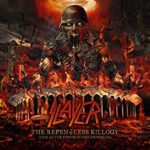 SLAYER,
Repentless Killogy: Live At The Forum (2xCD/2xLP)
JOANNA CONNOR, Rise (CD)
VARIOUS ARTISTS, No Other Love: Midwest Gospel 1965-78 (CD/LP)
MARTIN BARRE, Trick Of Memory (CD/LP)
QUIET RIOT, Hollywood Cowboys (CD/LP)

GENE'S GEEK-OUT PICKS OF THE WEEK: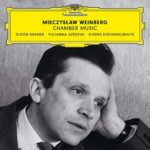 WEINBERG/KREMER/DIRVANAUSKAITE/AVDEEVA, Chamber Music (CD)
Deutsche Grammophon presents chamber music by Mieczysław Weinberg under the direction of Gidon Kremer, together with Yulianna Avdeeva – pianist and Giedrė Dirvanauskaitė. Included among others are his "Three Pieces for Violin and Piano", which Weinberg completed when he was only 15 years old.
GLASS/HORVATH/AZOULEY, Glassworlds 6 (CD)
In weaving America's native culture and history, Philip Glass has created his own musical lineage. This album explores these ideas through his single most demanding piano piece, the ferocious, but lyrically meditative Piano Concerto No. 2 (after Lewis and Clark), as well as one of his most neglected, the mysterious A Secret Solo 2. Wichita Vortex Sutra, a joyful and transcendent study, is also heard in the version for narrator, with words by the poet Allen Ginsberg. From his experimental years comes Music in Contrary Motion with its mesmerizing variety of pulse patterns.
DUSTIN O'HALLORAN, Sundoor (LP)

BEETHOVEN/FOURNIER/GULDA, Complete Works For Cello & Piano (2xCD)
KILLER REISSUES: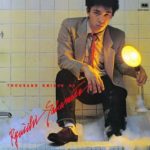 RYUICHI SAKAMOTO, Thousand Knives Of Ryuichi Sakamoto (LP)
Save for a small-scale release in 1982, this is the first time that Ryuichi Sakamoto's debut album is being released on vinyl outside of Japan. 1978 was a key year for Japanese music. Haruomi Hosono, one of the country's most innovative musicians had just formed Yellow Magic Orchestra, pursuing the sonic experimentation he had started with his solo album Paraiso. The album, recorded between December '77 and January '78, featured both Ryuichi Sakamoto and Yukihiro Takahashi. Hosono quickly invited both musicians to form YMO but before the group could release their first album, Sakamoto entered the Nippon Columbia studios in April 1978 with a plan. Sakamoto had become an in-demand session musician after studying composition at the Tokyo University of Art and had played on many key albums of the time, such as Taeko Ohnuki's Sunshower (1977) and Tatsuro Yamashita's Spacy (1977). A penchant for avant-garde and improvisation had gotten Sakamoto interested in electronic music early on, and Thousand Knives took several months to record as Sakamoto would be busy during the day with his session work and would only record at night. Named after Belgian-born poet Henri Michaux's description of a mescaline experience, the album is a reflection on how synthesizer technology might come to change the face of music. The first side. conceived as a long suite. opens with the title track and a recitation of the Mao Zedong poem "Jinggang Mountain" filtered through a vocoder, before morphing into a mid-tempo synthpop instrumental. It is followed by "Island Of Woods", a ten-minute track buzzing with insect-like synth sounds. Side one ends with "Grasshoppers", a beautiful acoustic piano melody underlined by a subtle synthesizer soundscape. Side two opens with "Das Neue Japanische Elektronische Volkslied", acknowledging the influence of the German sound spearheaded by Kraftwerk. The track features a mid-tempo metronomic beat skillfully intertwined with a Japanese folk sounding melody. The album ends with two catchy up-tempo synthpop tunes in the form of "Plastic Bamboo" and "The End Of Asia", which both became staples of YMO's and Sakamoto's live shows. YMO's sound included various influences from its three members but there is no denying Thousand Knives paved the way for the group's Computer Music sound. Remastered from the original tapes by renowned producer and engineer Seigen Ono.
DESMOND DEKKER, King Of Ska (red vinyl LP)
MICHAEL GORDON/JOHNNY GREENWOOD, Industry Water (11/15)
THE WHO, Who (11/22)
LEONARD COHEN, Thanks For The Dance (11/22)
JIMI HENDRIX, Songs For Groovy Children: The Fillmore East Concerts (11/22, vinyl 12/13)