A quick note about the new Metallica album: As of right now, we've got multiple special editions, including indie-store only red vinyl, and 2- and 3- CD versions!
But Metallica ain't the only heaviness we've got in New Releases this week: There's the swan song of the mighty Tribe Called Quest, a never-before-released concert set by pianist supreme Keith Jarrett, a lovely tribute to Bukka White by Rory Block and a new EP by Nathaniel Rateliff & The Night Sweats! Read on….
A TRIBE CALLED QUEST, We Got It From Here…Thank You For Your Service (CD/2xLP out 12/23)
One of the most timeless rap groups ever has returned with a record that doesn't sound like 1996, but doesn't sound like 2016 either. It's imbued with the same feeling of "Push It Along" that they've had from the beginning. The biggest complaint is the one thing they couldn't control: The entire thing feels like it needs a whole lot more of Phife Dawg's scrappy humor, personality and playful back-and-forth. His absence is not only lamented and honored, it's also felt. A record rooted in anxiety and mourning, We Got It From Here remains musically as dark and electrically relaxed as 1996's Beats, Rhymes and Lifeand 1998's The Love Movement. With help from visionary producer J Dilla, those critically mixed, commercially sturdy records were moody, muted, experimental, deeply funky and remarkably prescient, but ultimately unable to wrangle the proper amount of attention in the shiny-suit era. We Got It From Here checks in with similarly off-kilter but undeniably grooving beats. Tribe utilize the Dilla innovation of letting samples clash at odd angles; they let a copy of Elton John's "Bennie and the Jets" skip endlessly until the real John pops in for a guest spot, and the drum beat to "Lost Somebody," one of the album's Phife tributes, doubles up and separates from itself like a Steve Reich phasing experiment before abruptly slamming into total silence. In a contemporary move, Tribe abandon the Nineties hip-hop format and allow for modern musical and melodic sprawl, like a guitar solo from Jack White, a psychedelic keyboard detour or a spiraling verse from Anderson Paak.

METALLICA, Hardwired: To Self-Destruct (2xCD/3xCD/2xLP)
It's been eight years since Metallica's last studio album. But that's small change next to their long haul to this two-disc resurrection: via the jagged apocalypse of 1988's …And Justice for All and the focused brawn of 1991's Metallica. The mostly epic-length tracks – almost entirely written by drummer Lars Ulrich and singer-guitarist James Hetfield – are melodically assured furies of serial riffing and tempo shocks. "Hardwired," "Atlas, Rise!" and "Now That We're Dead" are relentless whirls of tribal chug and hyper-thrash, braking hard at the title chorus lines. One striking passage: bassist Robert Trujillo's foreboding glide in front of "ManUNkind." Guitarist Kirk Hammett's torrid wah-wah solos affirm his standing as heavy metal's most tuneful arsonist. And after working out his interior rage earlier in this century, Hetfield is on vintage lyric ground in the wastelands here: the false-idol worship in "Halo on Fire" and "Moth Into Flame"; the cycles of arrogance and inhumanity that breed payback in "Here Comes Revenge." In the blitzkrieg "Spit Out the Bone," Hetfield imagines an earth cleansed of man by the technology we crave. If you listen on your phone, be very afraid.
KEITH JARRETT, A Multitude Of Angels (4xCD)
In the last solo concert tour of the first half of Keith Jarrett's career, the preeminent pianist of our time had, himself, recorded the performances across four Italian locations, on his digital audio tape machine. These would be the final public performances Jarrett would give for a number of years as he worked through chronic fatigue syndrome. On a concert timeline, A Multitude of Angels follows the 1995 performances captured on La Scala (ECM, 1997) but with an unexplained twenty-year delay in release. Jarrett has organized the tracks in a logical and attention-holding manner. "Ferrara, Part I" is introspective to the point that one can almost hear Jarrett's trepidation entangling with his determination; the latter winning out in the end as he exuberantly frees himself. There are also the two closing staples of Jarrett's early solo concerts, "Danny Boy" and "Over The Rainbow" both treated in a more unequivocal manner in comparison to the otherwise improvisational arc of the collection. Though Jarrett acknowledges the physical challenges he faced in these performances, there is no evidence of any such limitations in listening to A Multitude of Angels.  This collection would be a necessity if only because it will be the last of its kind from that era but moreover, it is as cathartic a collection for listeners as it apparently has been for Jarrett.
GAVIN BRYARS, The Fifth Century (CD)
A deep yet unsentimental emotional resonance and a patient, contemplative view of time whether relating to harmonic rhythm or human experience are complementary characteristics that run through Bryars' instrumental, vocal and theatrical catalog like a red thread, the composer inspired by disparate spirits from Wagner and Satie to Cage and Silvestrov. The first full ECM album from Bryars in decades is The Fifth Century, which includes the seven-part title work: a slowly evolving yet immediately involving setting of words by 17th-century English mystic Thomas Traherne, performed by the mixed choir of The Crossing with saxophone quartet PRISM. The album also features Two Love Songs, luminous a cappella settings of Petrarch for the women of The Crossing. The music within words, the humanity in breath, the sense of eternity within a moment or of a moment in eternity all are at play in Bryars latest music.
HARVEY MANDEL, Snake Pit (CD/LP)
A pioneer of modern electric blues from Chicago, legendary guitar virtuoso Harvey Mandel aka The Snake (attributed to his cracked leather jacket and snake-like guitar licks) developed and mastered sustained and controlled feedback, displaying both extroversion and musical virtuosity. Mandel was a member of Canned Heat and John Mayall's Bluesbreakers, has played on significant sessions with the Rolling Stones, Love, The Ventures and Charlie Musselwhite, and has been releasing fine solo records ever since his 1968 debut, Cristo Redentor, which includes an extra-terrestrial version of "Wade in the Water," still a classic to this day. And now the innovative and influential blues-rock guitarist is back in 2016 with the new solo effort Snake Pit, recorded at Fantasy Studios with musicians who have played with Ryley Walker and Sun Kil Moon. The consummate 8-track set features the aptly named "JackHammer" and "Ode To B.B."
RORY BLOCK, Keepin Outta Trouble: Tribute To Bukka White (CD)
Tribute To Bukka White is the sixth album in Rory's  "Mentor Series" saluting the blues masters who've had a profound impact on her music. This time she pays tribute to Bukka White, one of the most influential country blues artists in history, bringing the soul and meaning of White's songs to life as if heard for the first time since they were written and performed by the man, himself.
NATHANIEL RATELIFF, A Little Something More (CD/LP)
Like another shot of whiskey during last call, an order of extra-large fries or the final drag of a post-sex cigarette, we'll never get enough of the good stuff. To that end, Nathaniel Rateliff and the Night Sweats have supplied another ear-pleasing dose of their agreeable soul sounds with "A Little Something More From," due out Nov. 18 via Stax Records. To clarify, this EP is a quick collection of B-sides and alternative versions, plus one live recording from The Stax Museum of American Soul Music (which gives some insight as to why The Night Sweats are such a beloved live act at the moment). And while the record exemplifies just how good Rateliff is at being a gruff soul man, it understandable why these songs didn't make it onto his self-titled debut. Each of the eight tracks (minus that rousing live cut of "Wasting Time") sound more like homages to his biggest influences, the type of tunes a songwriter might pen when playing around with a new genre.
PINK MARTINI, Je Dis Qui (CD/LP)
Pink Martini is just showing off. To take in Je Dis Oui! is to experience a globetrotting victory lap across no fewer than eight different languages — English, French, Farsi, Armenian, Portuguese, Arabic, Turkish and, in a cover of Miriam Makeba's glorious "Pata Pata," Xhosa — all tackled with cosmopolitan sophistication and the playfulness of pop. Everything the 15-piece Portland band touches has an air of precision, but these surprising songs don't feel sterile or studio-bound, either.
ROBERT EARL KEEN, Live Dinner Reunion (CD)
LAMB OF GOD, Duke (CD)
MIRANDA LAMBERT, Weight Of These Wings (CD)
BRUNO MARS, 24K Magic
SIXX A.M., Prayers For The Blessed (CD/LP)
SOLANGE, Seat At The Table (CD/LP)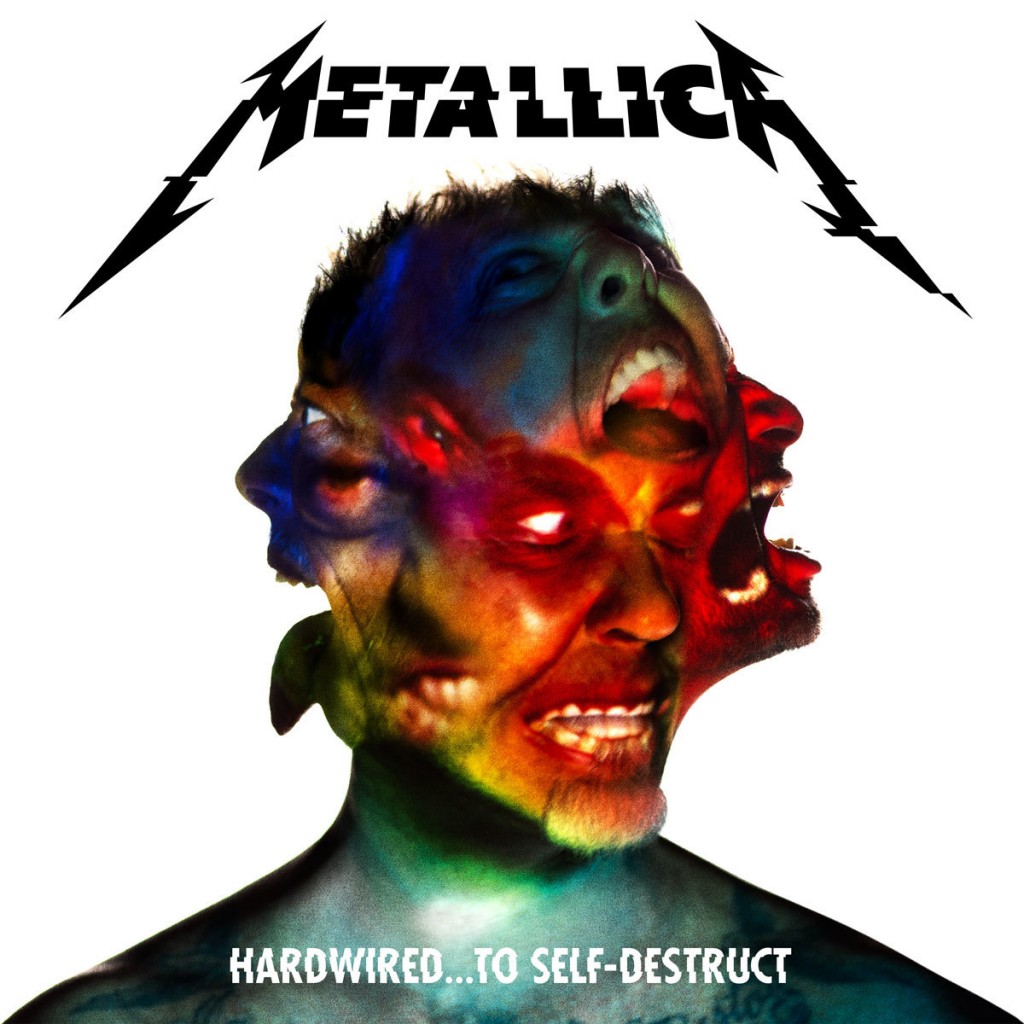 KILLER REISSUES:
TORI AMOS, Boys For Pele (2xCD)
Back in 1992, a singer-songwriter rose to the fore with a splendid album, Little Earthquakes. That Tori Amos album set the stage for the arrival of thirteen more excellent efforts including her third release, Boys For Pele (1996). That album sharpened the axe of her skillsets with forays into styles of music to accompany her insightful lyrics. Boys For Pele's newly remastered 2CD Deluxe Edition, includes demo tracks, live performances, and a collection of edits, mixes, and outtakes.
R.E.M., Out Of Time (2xCD/LP/3xLP)
It's hard to believe R.E.M.'s Out Of Time is turning 25 this year. But here we are a quarter of a century later and R.E.M. are celebrating arguably their most important record with a 25th anniversary reissue. The two-CD set features a remastered version of the original album along with early demo versions of every album track, demos for two B-sides not included on the original album, and a previously unreleased song. The three-LP set will include remastered vinyls of the original album and the early demo versions of every track.  All versions will have liner notes by Annie Zaleski with interview from all four band members and producers Scott Litt and John Keane. The demos on the album give a rare glimpse at the band's creative process with early versions of "Losing My Religion," "Texarkana" with different lyrics, and "Radio Song" with drummer Bill Berry on lead vocals for a verse instead of Michael Stipe.
SOUNDGARDEN, Badmotorfinger (2xCD)
Soundgarden's third album, Badmotorfinger, turns 25 this year, and the band has announced an anniversary reissue to celebrate. This two-CD Deluxe Edition features a newly remastered version of the original album, along with a disc of 15 never before heard studio outtakes mixed fresh from the original analog multi-tracks. That second CD also features a version of "New Damage" with Queen's Brian May.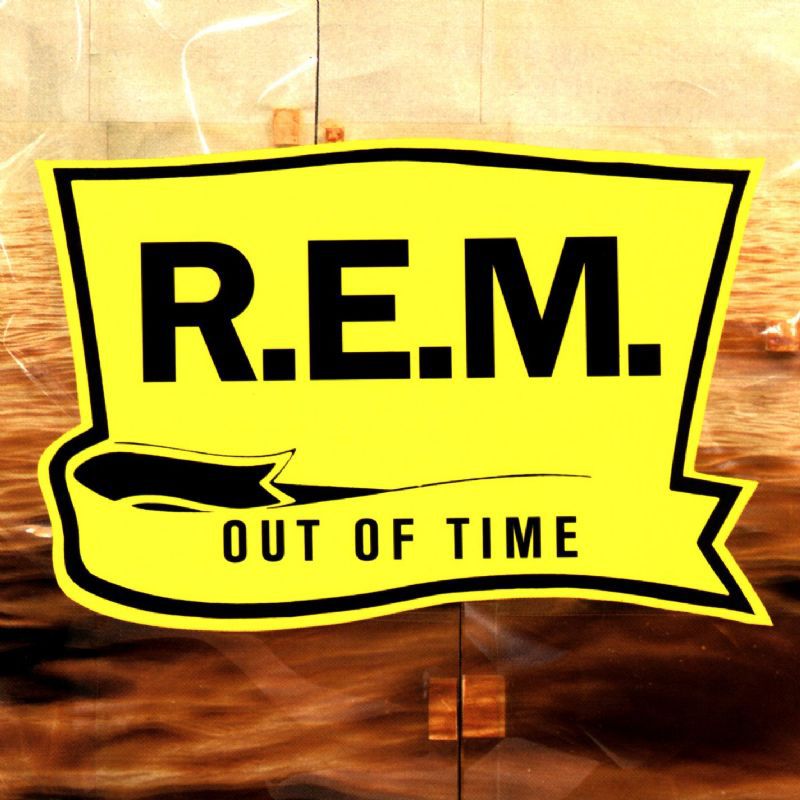 And don't forget these STILL-NEW platters that matter!
DANIEL BACHMAN, Daniel Bachman (CD/LP)
Guitarist and former wunderkind Daniel Bachman, at 26, can no longer be considered "precocious." On even his earliest recordings, released under the moniker Sacred Harp, Bachman's guitar prowess and compositional voice were staggeringly mature. There was something refreshingly novel about a guitarist not old enough to vote possessing such clarity of vision. But novelty wears off, and even the most big-eared benefactors are likely to become fickle and disinterested over time; the fans who do happen to stick around may begin to hold you to impossibly higher standards – after all, you're not a kid anymore. And so it is a pleasure to hear Bachman, with his new self-titled album, so confidently answer the bell with an album that serves as both riposte and reckoning. If you're not with Bachman now, the album seems to declare, you never were.
BALSAM RANGE, Mountain Voodoo (CD)
Mountain Voodoo is like the book of life "Chapter Six" for Balsam Range; 13-tracks filled with songs of journey, home, sense of place, hardcore stomping drive, and longing. There are fiery instrumental parts alternating with heavy, deep ballads overlaid by the vocal harmonies the group has become known for.
BODY/HEAD, No Waves (CD/LP)
Body/Head is the duo of Kim Gordon (Sonic Youth, Free Kitten) and guitarist Bill Nace (Northampton Wools, Celyon Mange). They play experimental, free-form guitar drones highlighed by Gordon's unmistakable voice. Their sound is an immersive, three-dimensional experience and no two performances are similar. No Waves was recorded on March 24th, 2014 during Big Ears Festival in Knoxville, TN at the Bijou Theater. This live album (don't jump to conclusions, please read ahead) captures Kim Gordon and Bill Nace at peak chemistry during the tour supporting 2013's critically lauded Coming Apart. The band have not played many shows since forming, but those who have been able to see them live have left their jaws on the floor. This album is the piece of the Body/Head puzzle for those who have not seen the band live and for those that have, something they want to own. Instead of presenting "tracks" or "songs" from the record, we present moments from this one pinnacle set that was luckily for us beautifully caught in time. World-renowned artist and long-time friend of Kim Gordon, Raymond Pettibon has made an original piece of art for the cover of the album.
YONRICO SCOTT, Life Of A Dreamer (CD)
Drummer extraordinaire Yonrico Scott releases his fourth album as a bandleader featuring Kofi Burbridge and Col. Bruce Hampton among many others. Chock full of imaginative jazz-soul-funk genre hopping and incredible playing.
SLEIGH BELLS, Jessica Rabbit (CD/LP)
When Brooklyn duo Sleigh Bells arrived six years ago, their wild-style hip-hop/noise-punk seemed like an explosive novelty. Four records into their run, they're still building on it – from the metal fight song "Unlimited Dark Noise" to the chiming art pop of "Baptism by Fire" to "I Can't Stand You Anymore," where singer Alexis Krauss goes full Eighties diva. She sounds at once playful and vengeful: "God only knows the hell that I chose," she shouts over tornado guitars on "Rule Number One," like Brian Wilson high on a holy migraine.
WOLF PEOPLE, Ruins (CD/LP)
The English folk-prog outfit are back with their third LP, and if you've listened to them before, you'll know this song isn't coming to come out of the speaker all nice and breezy. It's going to leave a mark, the good kind. The over-riding theme is that of nature reclaiming the land. The transcendence of life over politics, plants over people. It asks: where are we going and what comes next? If culture is history's narration, then Wolf People are custodians and conduits; electrified sages, if you will. Through them runs a time-line of a nation rising from bloody glory to existentialist confusion. Yet within Ruins, their album proper, lies a spirit of hope too, it is a reminder that society is no match for the mighty power of music and nature working in perfect symbiosis. Wolf People are time travellers, their tools mythology, history, hauntology, big riffs, bigger beats, electricity.