New Release central is hoppin' this week with a Chris Robinson Brotherhood EP, Common's new album, and a Meredith Monk release to make Gene's geek heart sing! And check out those reissues! Mercy! Read on…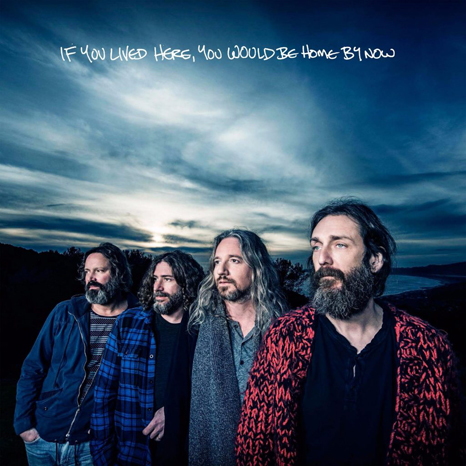 CHRIS ROBINSON BROTHERHOOD, If You Lived Here You'd Be Home By Now (CD/LP)
A companion EP arriving just three months after their critically acclaimed studio album, 'Anyway You Love, We Know How You Feel,' the five track collection, includes "New Cannonball Rag," "Shadow Cosmos" and "Roan County Banjo," all of which were recorded during the same Stinson Beach sessions that resulted in the prior full-length. With these songs already staples of The CRB's live sets, it marks the first time the official studio recordings will be available.
COMMON, Black America Again (CD)
Common's latest album is nearly as towering as his peers'. Black America Again is a timely statement exploring the ills of police brutality, mass incarceration, and institutionalized racism, delivered with laser-sharp focus by one of hip-hop's foremost poets. The 44-year-old scored an impressive roster of collaborators — Stevie Wonder, John Legend, pianist Robert Glasper, bassist Esperanza Spalding, singers Bilal and Syd — and those artists help underscore his message by weaving decades of black pop music (jazz, neo-soul, R&B) into a polished set. But it's the MC's empathetic and clear-eyed rhymes that truly make this a vital contribution to the national conversation. "We write our own story, black America again," Common raps on the title track. Once more, he's a crucial voice in that narrative.
JIM JAMES, Eternally Even (CD)
With "Eternally Even," his second solo album, Jim James has created a world that's equal parts organic and electronic, with a sonic landscape built on layers of modest keyboards that are elevated by the considerable quality of the material and arrangements. What ultimately emerges is a grand bedroom soul orchestra that sounds alternately charming and disquieting.
LAMBCHOP, Flotus (CD/LP)
As bullish statements of hope-you-like-our-new-direction intent go, the first track released from Lambchop's 12th album took some beating. Kurt Wagner's Nashville collective have long been more eclectic than the alt-country tag suggests, tackling everything from soul to lounge music, but they've never tried anything like The Hustle's 18 largely instrumental minutes of chugging house beats, softly pulsing electronics, abstract woodwind and sparse flecks of piano. It's utterly lovely, a phrase you could also usefully apply to JFK's haze of vocodered vocals and jazzy piano, or Harbour County's glitchy synths and echoing guitar. For an artist who's come to electronica relatively late, Wagner seems to have an innate understanding of how to pull it into his orbit. The synths and effects never feel like the result of tentative dabbling: Flotus still sounds like Lambchop, even when it sounds nothing like they have done before. Indeed, it plays out like a counterpoint to the wracked alienation of Bon Iver's recent Auto-Tune-heavy 22, A Million, filled with warmth, wistful nostalgia and soft, autumnal light.
MEREDITH MONK, On Behalf Of Nature (CD)
"I work in between the cracks," says vocalist/composer/performance artist Meredith Monk, "where the voice starts dancing, the body starts singing, the theatre becomes cinema." In a way, everything she does is about ecology – that interconnectedness; those wild vocal noises – and On Behalf of Nature is a treatise without text, an outcry without words. She wants the work: "to expand our awareness of what we are in danger of losing", and she does that by making music that sounds as if it comes from the earth, feet planted in the mud, voices erupting and gusting and keening. As a live show its physical gestures were a bit stilted and obscure; for me it's more articulate as music alone. And though Monk's incredible technical range is going, the softer stuff is still enthrallingly playful and ritualistic. Sometimes it feels weird being a bystander to her music: this kind of elemental rite should involve us all.
ALICIA KEYS, Here (CD)
BON JOVI, This House Is Not For Sale (CD)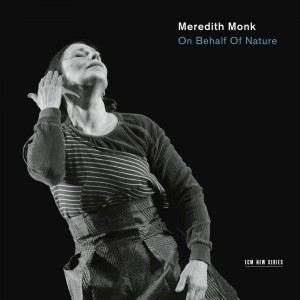 KILLER REISSUES:
QUEEN, On Air (6xCD)
Queen's meteoric ascendancy during the 1970s has been well documented. From their gloriously ambitious self-titled debut album of 1973 through to the album that put them in the superstar bracket, 1975's A Night At The Opera, and beyond, this unique group carved out a singular path as the most visionary, inventive and charismatic band of that epic decade. But there is another side to Queen's rise that has been largely overlooked. Between February 1973 and October 1977, the band recorded six radio sessions exclusively for the BBC. The twenty four recordings these landmark sessions produced include alternate versions of the debut single, unique takes of classic album tracks and even a radically reworked reimagining of one of their best known anthems that has never previously appeared on any Queen studio release. Now, for the very first time, all six Queen BBC sessions – meticulously restored by Queen engineer Kris Fredriksson and mastered by Grammy Award winner Adam Ayan – have been brought together on Queen On Air, released on November 4 by Virgin EMI. North America through Hollywood Records. Available as a 2-CD set and a 3-LP vinyl edition, plus a Deluxe 6-disc edition featuring a CD of live broadcasts and 3 CDs of radio interviews, Queen On Air is an essential addition for connoisseurs of the band. Queen On Air is more than just a collection of rare recordings – it is a glorious snapshot of the growth of a legend.
MOTHER LOVE BONE, On Earth As It Is: The Complete Works (3xCD + DVD)
Mother Love Bone fans rejoice! This Fall Stardog Records is releasing Mother Love Bone: On Earth As It Is, a reissue set of their complete works!! Over 20 recordings that include rare B-sides, demos, alternative versions, and unreleased songs including Andrew Woods demo recording of Chloe Dancer and a live version of Stardog Champion featuring Chris Cornell and Pearl Jam. Love Bone Earth Affair DVD – available for the first time on DVD and includes bonus features of rare unseen live Mother Love Bone performances and more! 24 page booklet with lyrics, credits, and photos!
STEVIE NICKS:
The Wild Heart (CD)
Bella Donna (3xCD)
Stevie Nicks returned in 1983 with her follow-up solo album, THE WILD HEART. The album produced hits like "Stand Back," "Nightbird" and "I Will Run To You," which features Tom Petty and the Heartbreakers. THE WILD HEART: DELUXE EDITION builds on the original album with unreleased versions of "All The Beautiful Worlds" a session version of "Wild Heart" and "Garbo," the B-side to "Stand Back."
1981's solo debut Bella Donna will be released as a 3-CD set. Produced by Jimmy Iovine, the album yielded such immortal Nicks tracks as "Edge of Seventeen" and two duets: "Stop Draggin' My Heart Around" with Tom Petty and the Heartbreakers, and "Leather and Lace" with Don Henley. Disc Two of the upcoming set has nine previously unreleased cuts (including alternate versions of "Edge of Seventeen," "Leather and Lace," and the title song) plus Nicks' soundtrack performances of "Blue Lamp" from Heavy Metal and "Sleeping Angel" from Fast Times at Ridgemont High. The third disc premieres a 1981 concert featuring selections from Bella Donna alongside Fleetwood Mac favorites "Sara" and "Rhiannon."
BUD POWELL:
Classic Recordings 1949-56 (4xCD)
Classic Recordings: 1957-59 (4xCD)
Remembered as one of the most troubled yet inspirational figures in jazz, pianist Bud Powell has influenced every like-minded pianist within the jazz idiom since his heyday. In stark contrast to other piano players of the era however, Powell primarily emulated the playing of saxophonist Charlie Parker in his work, bringing a unique approach to his instrument. Heavily influenced too by the music of Art Tatum, Earl Hines and Billy Kyle, Powell's thrilling solos, excellent timing and fearless approach to improvisation left a significant mark on the bebop era and in turn, through a series of legendary albums as bandleader, influenced generations of jazz players to come.
BOBBY "BLUE" BLAND, Singles Collection 1951-62 (CD)
Bobby Bland, often known as Bobby Blue Bland, was one of the best blues, R&B and soul singers of the post-war era, recognised as one of the finest interpreters of blues-influenced songs, comparable within his genre to the likes of Frank Sinatra in the broader popular spectrum. The Rock and Roll Hall of Fame described him as second in stature only to B.B. King as a product of Memphis's Beale Street blues scene. He enjoyed chart success right through until the 1980s, but this extensive collection of his formative decade and more includes all his R&B No. 1s plus other landmark recordings. He recorded initially with Roscoe Gordon for both Modern and Chess before joining the Duke label – this great-value 56-track 2-CD set comprises the A and B sides of all his Duke singles through until 1962, plus selected sides from his early releases with Roscoe Gordon. It features the R&B No. 1s Farther Up The Road, I Pity The Fool and That's The Way Love Is, plus other Top 10 classics such as I'll Take Care Of You, Don't Cry No More, Turn On Your Love Light and the iconic Stormy Monday Blues. It's a fine showcase for a unique and highly-regarded talent.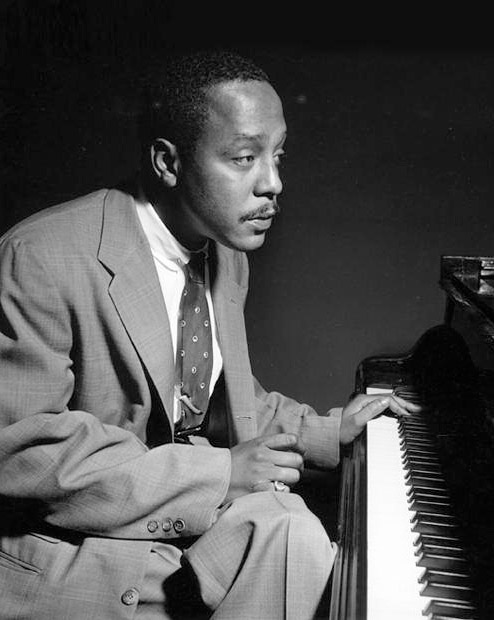 COMING SOON:
DANIEL BACHMAN, Daniel Bachman (11/11)
HIS NAME IS ALIVE, Patterns Of Light (11/11)
JOHAN JOHANNSSON, Arrival (11/11)

And don't forget these STILL-NEW platters that matter!
DATURA 4, Hairy Mountain (CD/LP)
Rock n Roll fans, please welcome Hairy Mountain, the second album from West Australia's Datura4. Building upon the "guitars-to -infinity" approach of Datura4's acclaimed debut LP 'Demon Blues', 'Hairy Mountain' is ten solid tracks celebrating an unbridled joy for rock n'roll ,with a nod to the spiritual presence of their hairy Oz Rock forefathers. Hairy Mountain is the culmination of a lifetime of musical archaeology and the ongoing search for the never ending riff. Elements of hard-lined blues remain evident, but are primarily smoothed out by a dominant, free-formed '70s psych sparsity. Those sprawling soundscapes themselves threaten explosive outbreaks yet are reigned in further with a defining boogie, a heavy footstomp of swagger that sets a more contemporary course.
BRIAN JONESTOWN MASSACRE, Third World Pyramid (CD/LP)
The BJM have earned themselves cult status through relentless touring and an ability to churn out worthwhile albums on an alarmingly frequent basis. Not only are they a prime influence on today's psych scene, but they remain a band forging ahead with records that have the capability to positively affect. For many of their ardent followers, it'll be no surprise that this nine song offering fits comfortably within the band's back catalogue, rich as Third World Pyramid is with all the hallmarks of a BJM release. Recorded at Newcombe's Cobra studios in Berlin; their 15th full length is one that stays true to their initial vision, another steady dosage of psychedelically spirited 60s-influenced rock 'n' roll. It lies at the very core of downbeat opener "Good Mourning" with its grieving strings, as much as it can on the folk-tinged psychedelia of "Government Beard" and brass-aided melodies of both "Don't Get Lost" and "Why Bother". It may be 26 years since their formation in California during the early 90s, but the BJM show no signs of letting standards drop.
ALEJANDRO ESCOVEDO, Burn Something Beautiful (CD/LP)
Escovedo's first solo endeavor since 2012's highly acclaimed Big Station, is in actuality, a highly collaborative affair.  Teaming with Peter Buck (R.E.M.) and Scott McCaughey (The Minus 5) to co-write the album's songs, Escovedo also enlisted the pair to act as the project's producers. Escovedo and company take some mighty big swings here. At once a celebration of the rock and roll life, a contemplation on mortality, and the healing power of love, Burn Something Beautiful connects repeatedly with Escovedo's soulful heart and voice at its core.
VARIOUS ARTISTS, Putumayo Presents Africa Rhumba (CD)
Get the party started with this fun-filled collection of songs from South Africa to the Ivory Coast. Featuring many of Africa's greatest artists, this CD collection celebrates the Putumayo's 15th Anniversary. African music is among the world's most captivating and no one will be able to resist moving their feet to this danceable collection. African Party is the 2008 installment in the Putumayo journey and it features the inspirational band Kotoja and Oliver Mtukudzi, who released several popular albums on the Putumayo label.
VARIOUS ARTISTS, Rough Guide To Delta Blues (CD)
A fantastic compilation that really does span the length of Mississippi Delta blues, from the early days of the Mississippi Sheiks and Charley Patton (with the classic "High Water Everywhere Part One") through to the modern but equally rooted sounds of Asie Payton, R.L. Burnside, and the late Junior Kimbrough. And it's every bit as thorough in between, with all the big names (Robert Johnson [of course], Skip James, Son House, Muddy Waters, and many more) and some who are not so widely known, like Louise Johnson and Bo Carter. And it's not just the selection of artists that's astonishingly good and complete, but also the tracks picked, which have plenty of classics, as well as a real range of experience of the Delta blues. More than any other record that's attempted to convey the depth and breadth of the style, this succeeds in stunning fashion. It's the perfect primer to the roots of the blues as they stand, and while the tracks aren't arranged in any kind of chronological order, the feel that crosses time is consistent.
VARIOUS ARTISTS, Keb Darge Presents Best Of Legendary Deep (CD/LP)
Northern soul boy, crate digger and tastemaker, Keb Darge is a name which needs no introduction to lovers of rare music the world over. His 'Legendary Deep Funk' night at Soho's seminal strip club turned music venue Madame Jojo's introduced obscure dance-floor soul music to an eager London club crowd, sparking a global appetite for raw, visceral funk. Keb's search for rare '45s took him across the globe, obsessively searching dollar bins, private collections and in some cases, artists homes to discover hidden gems recorded by local bands on regional record labels and pressed in tiny quantities. The rarity of the music combined with Keb's exquisite ear and DJ ability meant that these records quickly became highly collectible (not to mention expensive) and even made 'deep funk' a recognized genre all its own. Keb's passion paved the way for the modern funk revival, spearheaded by bands like The New Mastersounds & Quantic, even hitting the pop charts with the likes of Mark Ronson. Keb has selected his greatest hits from the 'Deep Funk' series, presented on heavyweight vinyl and CD. The compilation contains edits by Keb's deep funk contemporaries Ian Wright & Kenny Dope, as well as standout tracks from over 20 years of 'Legendary Deep Funk'.