Normally, we throw a little classical love Gene's way when the New Releases come out, but danged if this week ain't nearly all-classical, all-the-time, both new and reissued. But we've also got fresh stuff from The National's frontman's side-gig, EL VY, NATALIE MERCHANT, BILLY "ZZ TOP" GIBBONS and more! Read on…

NEW GOODIES

EL VY, Return To The Moon (CD/LP out 11/27)
The National's Matt Berninger and Menomena's Brent Knopf weds Matt's mournful, lovelorn lyrics with tightly-coiled, minimal indie-rock.
BILLY GIBBONS & THE BFG's, Perfectamundo (CD/LP)
First-ever solo project by ZZ Top's bearded bossman combines lowdown Texas blues and Afro-Cuban jazz.
NATALIE MERCHANT, Paradise Is There: The New Tigerlily Recordings (CD/LP)
Merchant revisits the songs from her breakthrough solo album on its 20th anniversary.
JEAN-LUC PONTY, STANLEY CLARKE & BIRELI LAGRENE, D-Stringz (CD)
Three distinctive titans consolidate their singular voices within jazz's expansive realm.
SEAL, 7 (CD)
Album number seven from the British pop-soul singer is a love-and-heartbreak song-cycle.
ERIC BIBB & JEAN-JACQUES MILTEAU, Lead Belly's Gold (CD)
Superb singer/guitarist Bibb teams with French harmonica master Milteau for a live set of classics from the acoustic blues legend.
GIYA KANCHELI, Chiaroscuro (CD)
Georgian composer debuts two new works for violin and chamber orchestra.

VALENTINA LISITSA, Nuance (CD)
Remarkable classical pianist celebrates the works of Scriabin on his 100th anniversary.
GAUTIER CAPUCON & VALERY GERGIEV, Cello Concertos (CD)
Brilliant cellist Capucon meets renowned conductor Gergiev for a riveting interpretation of two very different Shostakovich pieces.
URI CAINE, Introducing Uri Caine: Shortlist 1992-2015 (CD)
Multi-faceted pianist is equally at home playing jazz, classical, Latin, pop and more, all collected here.

Haw haw haw haw….

Additional Tasty Re-issues & Re-Stocks.
THE BEATLES, 1+  (CD/CD + DVD/LP)
Deluxe re-issue features stereo mixes, audio commentary from Paul & Ringo, alternate versions and (on the CD + DVD package) digitally-restored videos and performance clips!
BOB DYLAN, The Best Of The Cutting Edge, 1965-66 (CD/LP)
2-CD, 3-LP set collects the best of the recent box set focusing on prime-period, previously unreleased Dylan cuts.
ITZHAK PERLMAN, Korngold & Conus: Violin Concertos (CD)
Unheralded at the time of its release, Perlman's brilliant combination of Korngold's haunting nostalgia and Conus' richly melodic 1898 concerto.
RIDE, Nowhere25 (CD + DVD/LP)
Deluxe digitally remastered CD/DVD and/or blue marble vinyl LP for the shoegazer classic.
COMING SOON:
JOHN COLTRANE, A Love Supreme: The Complete Masters (11/13, Deluxe version 11/20)
On the 50th anniversary of this jazz classic, Verve Records delivers the last word. The two-CD set contains everything that happened during the album's two-day recording sessions in 1964: Every take, overdub, and recorded conversation. The 3-disc set throws in a July 1965 Coltrane performance at the Festival Mondial du Jazz Antibes.
NEKO CASE, Truckdriver, Gladiator, Mule (11/13)
Neko's ENTIRE DISCOGRAPHY on vinyl, including 5 out-of-print-on-LP selections! Whoa!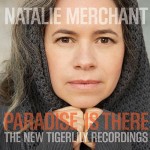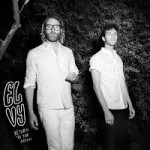 And don't forget these STILL-NEW platters that matter:
MARCUS KING BAND, Soul Insight  (CD today/LP out Nov. 13th)
Their indie debut rereleased on Warren Haynes' Evil Teen Records
as an appetizer for Marcus' new album next year!
TREY ANASTASIO, Paper Wheels (CD/LP)
The Phisher guitar king throws a curveball, evoking the spirit of early 70's pop/rock.
PETER CASE, Hwy 62 (CD/LP)
First album in five years, co-produced with Grammy® Award winner Sheldon Gomberg, and featuring guests Ben Harper and D.J. Bonebrake.
RYAN ADAMS, 1989 (CD/LP)
His valentine to the Queen Of Pop, Taylor Swift, finally arrives.
CHILLS, Silver Bullets (CD/LP)
Martin Phillips & co. release their first new album of frosty alt-jangle-pop in two decades.
COWBOY JUNKIES, Notes Falling Slow (6 x CD)
New four-disc set combines three late-period Junkies albums and a whole shelf of previously unreleased songs.
DRIVE-BY TRUCKERS, It's Great To Be Alive (3 x CD today/2-LP coming November 6th, 5-LP set to follow shortly)
A long-awaited scorching live set taken from three nights at the Fillmore in San Francisco!