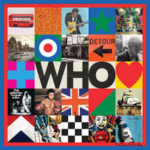 THE WHO, WHO (LP/CD)
The first Who album in 13 years opens with a perfectly cynical Pete Townshend lyric: "I don't care/I know you're gonna hate this song." But it's kind of hard to hate something that feels so familiar. Roger Daltrey sings the lyric and the ones that follow, claiming the song isn't "new" or "diverse," with the same anger and conviction as the Who's earliest music, recorded more than half a century ago, and the melody is almost identical to the opening "I don't mind" of the band's 1966 single "The Kids Are Alright." He even takes it a step farther, later in the song, singing, "I don't mind/Other guys ripping off my song." But even when Townshend, who wrote the majority of Who hits, is the one ripping himself off, it sounds as authentic as it does ironic. The fact that the song, and much of the record, feels like Classic Rock Comfort Food may be why the band tiled the album simply Who — their first, official self-titled record (as opposed to The Who Sell Out, Who's Next, Who Are You and on and on and on). It's sort of an Abbot and Costello-esque affirmation of their identity.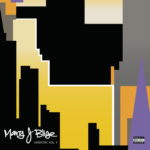 MARY J BLIGE, Herstory, Vol. 1 (CD)
From her debut, which established her as the Queen Of Hip-Hop Soul, singer-songwriter, actress, and philanthropist Mary J. Blige has remained a global symbol of female empowerment and perseverance. HERstory, a collection of 16 hits and rare remixes, is a highly curated look into the multi-faceted sounds of an unforgettable era in music. From her solo hits like "You Remind Me", to the remix of "What's The 411" featuring Notorious B.I.G and K-CI (of K-Ci & Jodeci) the box set is a definitive look at a moment in time when sounds were coalescing and Mary was establishing herself as a tour de force in R&B.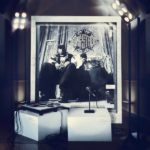 GANG STARR, One Of The Best Yet (LP)
Gang Starr's first album in 16 years affords us an opportunity to luxuriate in the thousand-watt magnetism of Guru, who even at his shabbiest is contagiously zen. Every so often he flubs a line or falls off the beat, but Guru is never not in complete control of his instrument. Very few rappers are quite so sure of themselves. One Of The Best Yet assembles many of the harshest, most hyenic rappers to ever touch a mic: M.O.P., Freddie Foxxx, and Jeru the Damaja are all present and accounted for. Their taunts vary in severity; favorites include "I'll leave you paralyzed from the eyebrow down." Guru palled around with this motley crew for most of his career and always fit in, but he struggles to keep pace on One of the Best Yet. When he goes through the rigmarole of establishing his street cred, we get cheesy warlord imagery. As always, he's at his best preaching discipline and holistic spirituality. The anodyne but comforting.
JOE HENRY, The Gospel According To Water (LP/CD)
JAZZ AT LINCOLN CENTER, Big Band Holidays II (LP)
CARL STONE, Baroo (LP/CD)
CZARFACE, Odd Czar Against Us (LP/CD)

JESSIE MAE HEMPHILL, Run Get My Shotgun (LP)
Gene Picks: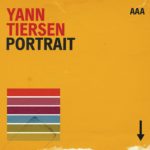 YANN TIERSEN, Portrait (2xCD/LP coming in January)
In Yann Tiersen's own inimitable way, he has with Portrait reimagined the concept of a 'best of' album. He has taken on the massive task of reviewing his legacy to date by taking a completely analogue based approach to re-recording 25 songs from across his extensive career, the result of which is a completely engaging and rather brilliant album which serves both as introduction to and compilation of some of the great Breton's best works. To assist in this reimagining Tiersen has assembled his live touring regulars Emile Tiersen, Jens L Thompson and Ólavur Jákupsson together with a group of very select contributors, these being Gruff Rhys, John Grant, Blonde Redhead and Stephen O'Malley from Sunn O))). In order to achieve the sound he was aiming for, contributors were invited to Tiersen's studio to ensure that they were able to offer their contributions to the analogue process that was at the core of the album.

SUFJAN STEVENS/TIMO ANDRES, The Decalogue (CD)
With "The Decalogue," out today in standard CD form after a deluxe release earlier this year, Sufjan Stevens is making—gently, without ostentation—new departures. The title of "The Decalogue" has a touch of the grandiose: it means "The Ten Commandments." Yet this score, composed by Sufjan Stevens for a dance work choreographed by Justin Peck that premiered with the New York City Ballet in May of 2017, is quiet and experimental. Stevens's piano score, as played and recorded by Timo Andres, sounds like etudes in the Romantic-modernist tradition, as if prompted by Debussy.


KILLER REISSUES: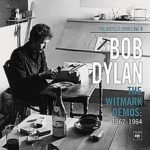 BOB DYLAN, The Witmark Demos 1962-64 (CD)
In the early 1960s, Bob Dylan set about changing the face of popular music with little more than a forceful personality and a talent for writing songs that popularized folk music without watering it down. But he was also a songwriter trying to make a buck. The Witmark Demos: 1962-1964 collects 47 demos Dylan recorded of his original material before age 24. The set opens with a session cut just eight weeks after the recording of his first album, which was largely a collection of other people's songs. Less than three years had passed by the time Dylan cut the final track included here, "I'll Keep It With Mine," but in the intervening time, Dylan's songs and the music world had changed profoundly. The "finger-pointing songs," to use Dylan's phrase, had given way to the introspection of "Mama, You've Been On My Mind" and the abstract imagery of "Mr. Tambourine Man." The music industry had shifted, too, largely thanks to Dylan. The story behind the story here is that of a kid who tries to break into the songwriting game, and breaks it in the process. As for the music, while it's clearly going to be of greater interest to established Dylan fans, particularly the 15 songs that never made it onto official Dylan albums, the recordings still sound remarkably satisfying on their own. 

ROKY ERICKSON, Clear Night For Love (LP)
JOHN LEE HOOKER, If You Miss Im I Got Im (LP)
MODERN ENGLISH:
After The Snow (LP/CD)
Mesh & Lace (LP/CD)
ICE-T, Original Gangsta (2xLP blue vinyl)
DAVID PORTER, Victim Of The Joke: An Opera (LP)