We're a little thin on new stuff this week, though we do have fresh stuff by Lisa Hilton, Dan Penn and the immortal Tony Bennett, plus a reissue of Rush's breakthrough 2112 album. So we decided to remind you of some great stuff that's come out in the last few weeks, just in time for some last minute gift ideas! Read on…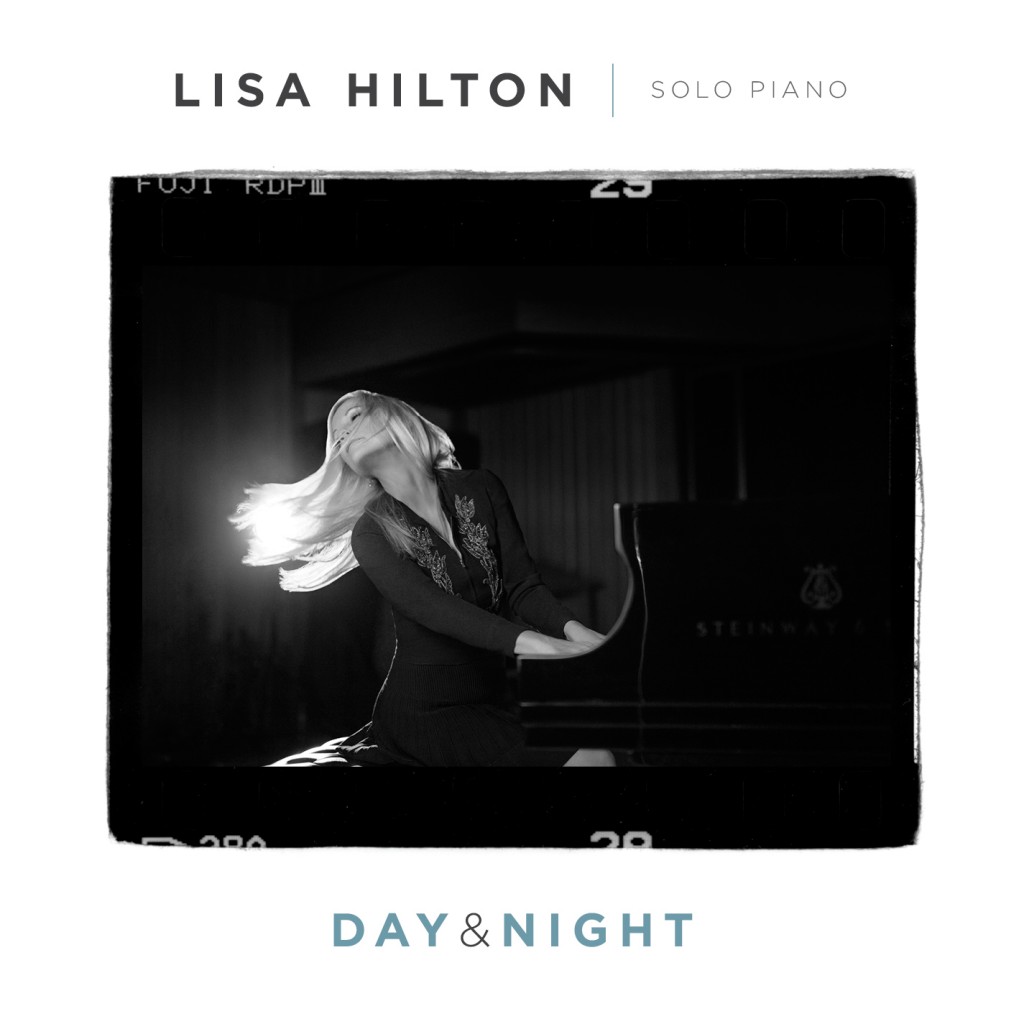 LISA HILTON, Day & Night (CD)
Nineteen albums in, after working with the top-drawer jazz masters, like Antonio Sanchez, Christian McBride, Nasheet Waits, Sean Jones, Marcus Gilmore, Steve Wilson, Jeremy Pelt, Lewis Nash, Billy Hart, Larry Grenadier, Rudy Royston, and Bobby Militello, among others, pianist Lisa Hilton strips her music down to the essentials and returns to the solo format with Day & Night. For this album, Hilton looked to Cole Porter, one of her favorite composers, for inspiration,  Hilton includes a searing and simple take on Porter's classic, "Begin the Beguine", which turns wondrously seductive under her touch. Her original tunes, "Stepping into Paradise", "A Spark in the Night" and "So This is Love" do convey the some of Porter's cosmopolitan essence, but also embedded in Hilton's realization of her nine original compositions is the vibrating energy and bluesy soul of fellow composer/pianists "Count" Bill Basie, and Horace Silver.
TONY BENNETT, Celebrates 90 (CD)
In August of 2016, the one and only Tony Bennett celebrated the milestone occasion of his 90th birthday. This album, Tony Bennett Celebrates 90, is the companion to Tony s birthday celebration event, and features performances by Lady Gaga, Stevie Wonder, Michael Bublé, Andrea Bocelli, Kevin Spacey, and many others. Tony Bennett Celebrates 90 includes 18 tracks an extended 28-page booklet featuring appreciation essays contributed by President Bill Clinton, Martin Scorsese, Harry Belafonte, Johnny Mandel, Bill Charlap and Everett Raymond Kinstler.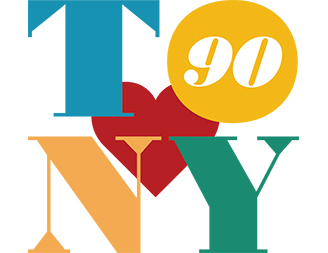 Killer Reissues
DAN PENN, Nobody's Fool (CD)
Dan recorded this gem in 1973, but it quickly fell between the cracks of the too-wide music business. But since that time, the album's been wonderfully re-discovered – and hailed as one of the best illustrations of Penn's unique place in southern music – that special space between soul and country that made his contributions extremely important! The set was recorded in Memphis and Nashville, with a very inventive vibe – less straight soul than Penn's material of the 60s, but also not really rock or country, either – thanks partly to the blend of arrangements – which include help from both Bergen White and The Memphis Horns. Almost all titles are originals by Dan – and tracks include "Tearjoint", "Nobody's Fool", "Prayer For Peace", "Skin", "If Love Was Money", "I Hate You", "Ain't No Love", and "Raining In Memphis".
RUSH, 2112 (2xCD + DVD)
The celebration of the Rush catalog continues with the release of the 40th anniversary expanded edition of the band's classic 1976 album 2112. The 2CD/DVD set includes a newly remastered CD of the original 2112 album by Abbey Road Studios, and an additional CD of rare, live and previously unreleased material including newly-recorded tracks from 2112 featuring Dave Grohl and Taylor Hawkins of Foo Fighters along with Nick Raskulinecz, Billy Talent, Steven Wilson, Jacob Moon and Alice In Chains. The set's third disc is a DVD featuring a newly restored vintage 1976 Rush concert recorded at the Capitol Theatre in Passaic, NJ, plus bonus videos of the Grohl/Hawkins/Raskulinecz track and Billy Talent track, and a new 25+ minute interview featuring Rush guitarist Alex Lifeson and longtime producer & engineer Terry Brown.
And don't forget these STILL-NEW platters that matter!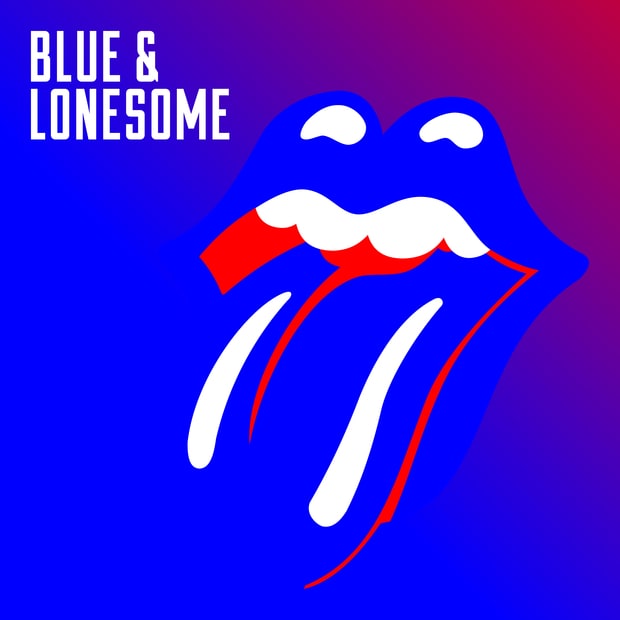 ROLLING STONES, Blue & Lonesome (CD/LP)
Their first studio album in over a decade, 'Blue & Lonesome',  takes the band back to their roots and the passion for blues music which has always been at the heart and soul of The Rolling Stones. The album was produced by Don Was and The Glimmer Twins and was recorded over the course of just three days in December last year at British Grove Studios in West London, just a stone's throw from Richmond and Eel Pie Island where the Stones started out as a young blues band playing pubs and clubs. Their approach to the album was that it should be spontaneous and played live in the studio without overdubs. The band – Mick Jagger (vocals & harp), Keith Richards (guitar), Charlie Watts (drums), and Ronnie Wood (guitar) were joined by their long time touring sidemen Darryl Jones (bass), Chuck Leavell (keyboards) and Matt Clifford (keyboards) and, for two of the twelve tracks, by old friend Eric Clapton, who happened to be in the next studio making his own album. 'Blue & Lonesome' sees the Rolling Stones tipping their hats to their early days as a blues band when they played the music of Jimmy Reed, Willie Dixon, Eddie Taylor, Little Walter and Howlin' Wolf.
NEIL YOUNG, Peace Trail (CD/LP 1/17)
Neil Young's brand new album, Peace Trail features all new songs that Young wrote since the release of his album Earth, this past June. This new album is primarily acoustic and reflects an intimate, sparse approach to each of the ten songs within. Most recently Young previewed five songs from the album during his performances during the Desert Trip Festival, in Indio, CA., which both Rolling Stone and Entertainment Weekly summed up as simply "explosive."
GILLIAN WELCH, Boots No. 1: Official Revival Bootleg (CD)
Gillian Welch's 1996 debut, Revival, is one of the era's most influential albums, its retro stylings and bleak evocations of the dust bowl era marking the transition from alt-country to Americana. Welch's revivalism was no Carter Family copyism; here was a startlingly good songwriter who could put you in the place of a barroom girl or mountain moonshiner with a few piercing images. David Rawlings's impeccable picking and harmonies sealed the deal. This 20th-anniversary set fills a bootlegger's jug with 21 outtakes and demos of Orphan Girl, Annabelle and the rest. The pick of its eight previously unreleased songs are the caustic I Don't Want to Go Downtown and the homely Wichita, but every drop is delicious.
A TRIBE CALLED QUEST, We Got It From Here…Thank You For Your Service (CD/2xLP out 12/23)
One of the most timeless rap groups ever has returned with a record that doesn't sound like 1996, but doesn't sound like 2016 either. It's imbued with the same feeling of "Push It Along" that they've had from the beginning. The biggest complaint is the one thing they couldn't control: The entire thing feels like it needs a whole lot more of Phife Dawg's scrappy humor, personality and playful back-and-forth. His absence is not only lamented and honored, it's also felt. A record rooted in anxiety and mourning, We Got It From Here remains musically as dark and electrically relaxed as 1996's Beats, Rhymes and Lifeand 1998's The Love Movement. With help from visionary producer J Dilla, those critically mixed, commercially sturdy records were moody, muted, experimental, deeply funky and remarkably prescient, but ultimately unable to wrangle the proper amount of attention in the shiny-suit era. We Got It From Here checks in with similarly off-kilter but undeniably grooving beats. Tribe utilize the Dilla innovation of letting samples clash at odd angles; they let a copy of Elton John's "Bennie and the Jets" skip endlessly until the real John pops in for a guest spot, and the drum beat to "Lost Somebody," one of the album's Phife tributes, doubles up and separates from itself like a Steve Reich phasing experiment before abruptly slamming into total silence. In a contemporary move, Tribe abandon the Nineties hip-hop format and allow for modern musical and melodic sprawl, like a guitar solo from Jack White, a psychedelic keyboard detour or a spiraling verse from Anderson Paak.

METALLICA, Hardwired: To Self-Destruct (2xCD/3xCD/2xLP)
It's been eight years since Metallica's last studio album. But that's small change next to their long haul to this two-disc resurrection: via the jagged apocalypse of 1988's …And Justice for All and the focused brawn of 1991's Metallica. The mostly epic-length tracks – almost entirely written by drummer Lars Ulrich and singer-guitarist James Hetfield – are melodically assured furies of serial riffing and tempo shocks. "Hardwired," "Atlas, Rise!" and "Now That We're Dead" are relentless whirls of tribal chug and hyper-thrash, braking hard at the title chorus lines. One striking passage: bassist Robert Trujillo's foreboding glide in front of "ManUNkind." Guitarist Kirk Hammett's torrid wah-wah solos affirm his standing as heavy metal's most tuneful arsonist. And after working out his interior rage earlier in this century, Hetfield is on vintage lyric ground in the wastelands here: the false-idol worship in "Halo on Fire" and "Moth Into Flame"; the cycles of arrogance and inhumanity that breed payback in "Here Comes Revenge." In the blitzkrieg "Spit Out the Bone," Hetfield imagines an earth cleansed of man by the technology we crave. If you listen on your phone, be very afraid.
KEITH JARRETT, A Multitude Of Angels (4xCD)
In the last solo concert tour of the first half of Keith Jarrett's career, the preeminent pianist of our time had, himself, recorded the performances across four Italian locations, on his digital audio tape machine. These would be the final public performances Jarrett would give for a number of years as he worked through chronic fatigue syndrome. On a concert timeline, A Multitude of Angels follows the 1995 performances captured on La Scala (ECM, 1997) but with an unexplained twenty-year delay in release. Jarrett has organized the tracks in a logical and attention-holding manner. "Ferrara, Part I" is introspective to the point that one can almost hear Jarrett's trepidation entangling with his determination; the latter winning out in the end as he exuberantly frees himself. There are also the two closing staples of Jarrett's early solo concerts, "Danny Boy" and "Over The Rainbow" both treated in a more unequivocal manner in comparison to the otherwise improvisational arc of the collection. Though Jarrett acknowledges the physical challenges he faced in these performances, there is no evidence of any such limitations in listening to A Multitude of Angels.  This collection would be a necessity if only because it will be the last of its kind from that era but moreover, it is as cathartic a collection for listeners as it apparently has been for Jarrett.