This week, The Stones play the blues, Kate Bush commemorates an incredible stage show, Childish Gambino rocks, Dylan finally releases the REAL Royal Albert Hall show, John Legend goes dark, Isabelle Faust moves us with her passion for Martinu, and Ennio Morricone looks back. Read on…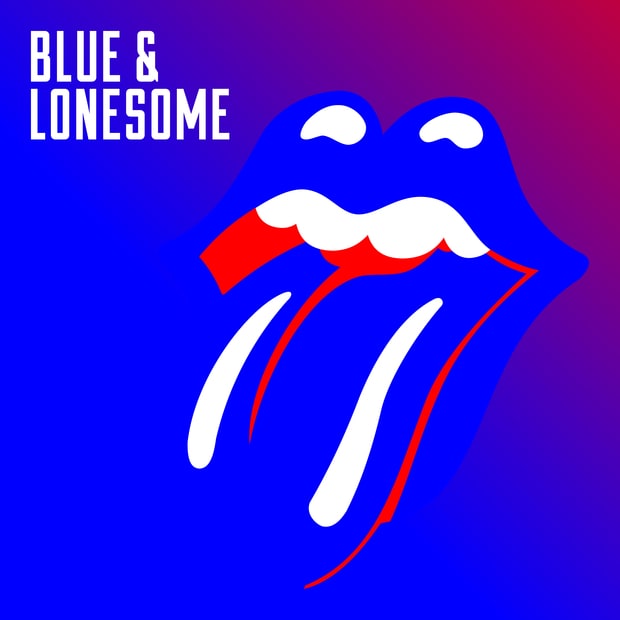 ROLLING STONES, Blue & Lonesome (CD/LP)
Their first studio album in over a decade, 'Blue & Lonesome',  takes the band back to their roots and the passion for blues music which has always been at the heart and soul of The Rolling Stones. The album was produced by Don Was and The Glimmer Twins and was recorded over the course of just three days in December last year at British Grove Studios in West London, just a stone's throw from Richmond and Eel Pie Island where the Stones started out as a young blues band playing pubs and clubs. Their approach to the album was that it should be spontaneous and played live in the studio without overdubs. The band – Mick Jagger (vocals & harp), Keith Richards (guitar), Charlie Watts (drums), and Ronnie Wood (guitar) were joined by their long time touring sidemen Darryl Jones (bass), Chuck Leavell (keyboards) and Matt Clifford (keyboards) and, for two of the twelve tracks, by old friend Eric Clapton, who happened to be in the next studio making his own album. 'Blue & Lonesome' sees the Rolling Stones tipping their hats to their early days as a blues band when they played the music of Jimmy Reed, Willie Dixon, Eddie Taylor, Little Walter and Howlin' Wolf.
KATE BUSH, Before The Dawn (3xCD/4xLP)
Presented as an audacious, multi-media theatrical performance entitled Before The Dawn, Kate Bush's month-long, sold-out, 22-date residency at London's Hammersmith Apollo was an unqualified triumph. Now, to the delight of her fans around the world, comes the audio document of those mesmerizing, historic shows. Before The Dawn is available as a 3-CD set, a 4-disc vinyl box set or a 29 track digital album. The sound quality is almost unparalleled; nothing has been re-recorded or overdubbed. The three-act show contains many well-known Kate Bush songs, including "Running Up That Hill," "Hounds Of Love," "And Dream Of Sheep," "Waking The Witch" and "Cloudbusting."
CHILDISH GAMBINO, Awaken My Love (CD)
Donald Glover has come a long way since his study-room days. Once a writer on NBC's 30 Rock, the 33-year-old became a breakout character on the network's since-canceled cult sitcom Community, playing affable nerd Troy Barnes. Amidst all of that, the versatile actor has released two hip-hop albums under the stage name Childish Gambino, starting with his witty 2011 breakout Camp and earning a Grammy nomination for his audacious, weightier follow-up Because the Internet. Which brings us to his third studio album, Awaken, My Love! which at its best, is ground-breaking, genre-defying music for the soul. Here, Gambino abandons rapping altogether in favor of washed-out guitars, tribal beats and distorted verses. Spanning 11 songs and nearly 50 minutes, Awaken starts like a bad trip, as Gambino literally screams about love on the aggressive rock opener Me and Your Mama, before warning of the Boogieman and Zombies over a mix of hand claps, shrieks and guitar licks.
BOB DYLAN, The Real Royal Albert Hall Concert (CD/LP)
The Real Royal Albert Hall 1966 Concert is not an entry in The Bootleg Series of  Bob Dylan's, but it achieves the same effect as the most significant releases in that archive project. That is, it definitively clarifies one of the pivotal points in the 2016 Nobel Laureate's long career. Dylan is riveting on stage by himself as performs songs including "She Belongs to Me" and Visions of Johanna" with a scintillating clarity and it's not just the pointed vocals backed with acoustic guitar: hear the intricate harmonica coda to "Mr. Tambourine Man." With the  rough and tumble accompaniment of the Hawks, rearrangements of older material such as "One Too Many Mornings," are proportionately more intense, whether in terms of personal expression, as on "I Don't Believe You (She Acts Like We Never Have Met)" or more broadly topical "Ballad of A Thin Man." Turning the volume up (HIGH) brings out the power in the ensemble playing in more ways than one, but even then, neither Rick Danko's bass nor Mickey Jones' drums boom; still, they resonate in their own way like Robbie Robertson's guitar, the sound of which which cuts like a scythe on "Baby Let Me Follow You Down." Meanwhile, a variety of colors glint and glimmer from the keyboards of  Richard Manuel and Garth Hudson, matching the wild imagery of songs like "Just Like Tom Thumb's Blues." And with his mannered vocals, Dylan accentuates a spontaneity that serves the music well: despite the uniformity of the setlist, there's nothing pat in this performance. In fact, it's the exultant abandon he shares with these kindred spirits of his on stage that make The Real Royal Albert Hall 1966 Concert worth owning, even apart from its historical significance.
JOHN LEGEND, Darkness & Light (CD/LP)
Hip-hop, soul, jazz, pop — John Legend is no stranger to tackling each of these genres, and on his latest, he once again offers something for everyone. As always, his perfectly raspy croon is the connective tissue, but it's an awkward match on pop plays like the uplifting-anthem-by-numbers "Love Me Now" and the synth-heavy "What You Do to Me," co-written with hitmakers Justin Tranter and Julia Michaels. Those tracks aside, Legend is mostly in his soulful comfort zone. "Darkness and Light" is a fiery duet with Alabama Shakes' Brittany Howard, backed by blues-guitar flourishes and gospel-y washes of Hammond organ. And while America's tense political climate comes up in his lyrics — funky highlight "Penthouse Floor" is bookended by a line about "this trouble in this here town" and a Chance the Rapper joke about Trump Tower — Legend mostly sticks to romantic escapism: With sultry contributions from sax whiz Kamasi Washington and R&B lothario Miguel, "Overload" is one his most seductive tunes yet.
ISABELLE FAUST/MARTINU, Violin Concerto (CD)
Hot on the heels of the third volume of Hyperion's series of Martinu's works for violin and orchestra but, crucially, ahead of their release of the concertos – comes this brilliant new account of the Second Concerto (1943), played with verve and a real feeling for the idiom by Isabelle Faust. Her recordings of the concertos by Hartmann, show what a fine player of the modern repertoire she is and her sweet, precise tone allows Martinu's angular lyricism – or is that lyrical angularity? – to open out for maximum appeal. Superbly supported by the Prague Philharmonia under Belohlávek, this is as brilliantly played an account as has appeared on disc.
ENNIO MORRICONE, Morricone 60 (CD + DVD)
Ennio Morricone has spent 60 years sculpting a career as a film scorer's film scorer. If the name alone doesn't stir around any recognition in your brain, then the things he has touched with his artistic hand certain will. A short list of his credits include The Good, the Bad, and the Ugly, For a Few Dollars More, Cinema Paradiso, The Untouchables, and his recent Academy Award-winning work for The Hateful Eight. Anyone with more than just a passing familiarity with classic film should be able to nod in recognition while slowing saying "That guy!" The lonely two-note cry sounding over an arid desert shortly followed by a galloping percussion that introduces the unmistakable electric guitar theme to "The Good, the Bad, and the Ugly"—Morricone is that guy. He achieved iconic status years ago. Morricone 60 is the sound of the composer taking a brief pause to look into his rearview mirror before continuing into the future. The CD starts with three cuts from Morricone's lush and bountiful score for The Mission, followed by a jumbled order of various spaghetti western themes from The Good, the Bad, and the Ugly, Once Upon a Time in the West, and A Fistful of Dynamite. If Ennio Morricone would have stopped composing after The Mission, he would have achieved a career goal that few of us can even imagine obtaining. Instead, he continued to move ahead.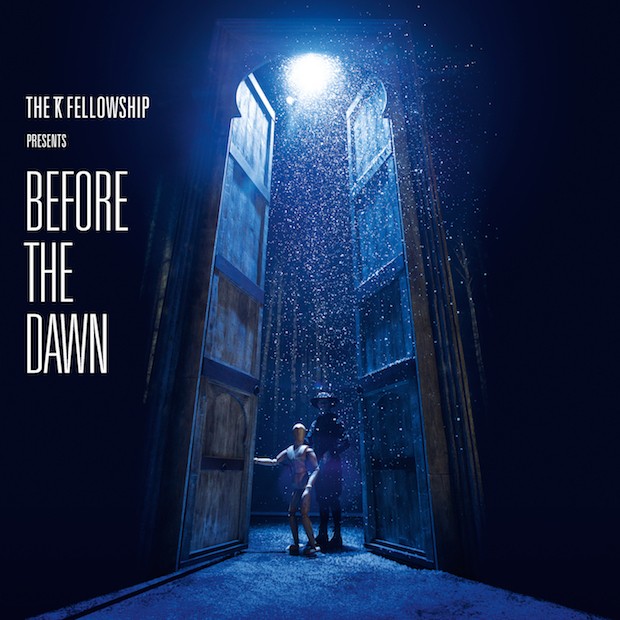 KILLER REISSUES:
THE CLEAN, Getaway (2xCD)
Originally released in August of 2001, the double-LP reissue marks Getaway's first appearance on vinyl and includes an 18-song bonus CD that compiles the hard-to-find, tour-only releases Syd's Pink Wiring System and Slush Fund. A double-CD version includes the full album plus the bonus disc. The live version of the pulsing, soaring "Stars"—along with a couple of other Getaway songs and Clean classics like "Fish," "Side On," "Quickstep," and "Point That Thing Somewhere Else"—appears on the rare 2003 album Syd's Pink Wiring System. That record is included with the Getaway reissue, along with the more experimental, piano-driven EP Slush Fund from the same era. These bonus tracks reinforce the idea of the Getaway-era Clean as especially plugged in, generating inspired and beautiful music almost on instinct. Getaway is a key album in The Clean discography—a record that honors the band's origins as garage-rock-loving New Zealand kids, excited just by the hum of a good, cheap amplifier. Songs like the twangy, easygoing "Crazy," the jaunty acoustic snippet "Cell Block No. 5," and the trance-inducing "Circle Canyon" are more fine examples of Robert Scott and the Kilgour brothers' interest in immediacy and a strong vibe, applied to catchy melodies.
THE MAGNETIC FIELDS, The Wayward Bus/Distant Plastic Trees (2xLP)
The Magnetic Fields' first two albums, The Wayward Bus and Distant Plastic Trees, make their debut appearance on vinyl, packaged together as a two-LP set. Distant Plastic Trees, the Magnetic Fields' first album, was originally released in England and Japan in 1991. Merritt's accordion player, the novelist Daniel Handler, later noted that "this tinny and intimate recording, in quiet defiance of the reigning roar of pop music, recalls both the early, scratchy field recordings of folk music and the first experiments in electronic music—precisely the sort of stylistic balance the Magnetic Fields liked to achieve." The album includes the early-'90s college radio single "100,000 Fireflies" which had earlier appeared as a single on Harriet Records and was later covered by Superchunk. The album artwork on both Distant Plastic Trees and The Wayward Bus was created by watercolorist Wendy Smith. Her beautiful wrap-around paintings, now printed in a larger format, along with remastered audio make this two-LP set an exciting addition to the Magnetic Fields discography.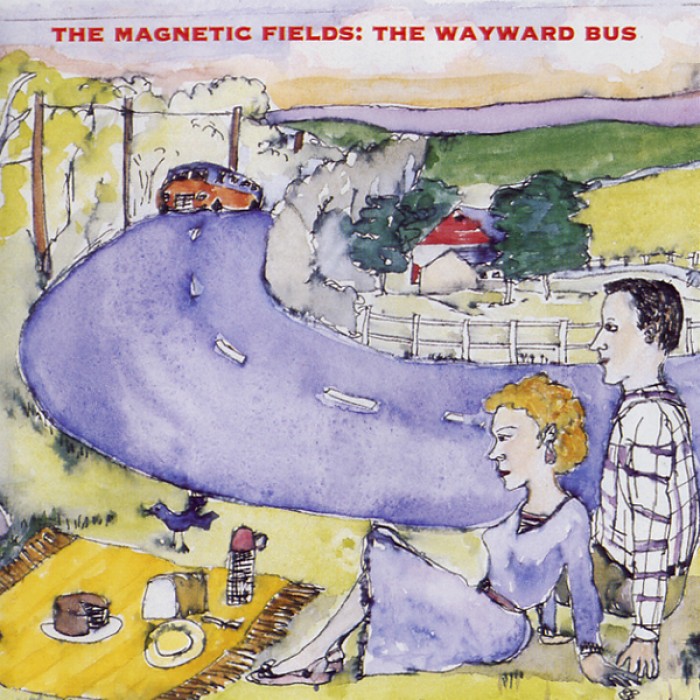 And don't forget these STILL-NEW platters that matter!
Gillian Welch, Boots No. 1: Official Revival Bootleg (CD)
Gillian Welch's 1996 debut, Revival, is one of the era's most influential albums, its retro stylings and bleak evocations of the dust bowl era marking the transition from alt-country to Americana. Welch's revivalism was no Carter Family copyism; here was a startlingly good songwriter who could put you in the place of a barroom girl or mountain moonshiner with a few piercing images. David Rawlings's impeccable picking and harmonies sealed the deal. This 20th-anniversary set fills a bootlegger's jug with 21 outtakes and demos of Orphan Girl, Annabelle and the rest. The pick of its eight previously unreleased songs are the caustic I Don't Want to Go Downtown and the homely Wichita, but every drop is delicious.
JACK LEE, Bigger Than Life (CD/LP)
Legendary singer/songwriter Jack Lee has been on the radar of rock fans since the late '70s, when he formed the iconic power pop band The NERVES, alongside Paul Collins and Peter Case. His songs have been covered by a multitude of artists like Blondie, Suzy Quatro, Cat Power, and Paul Young, but fans have found his solo work very hard to come by prior to this release. Bigger Than Life is a double album filled with 23 memorable songs, all reissued for the first time since the 1980s, and showcasing the incredible songwriting craft of this reclusive pop genius.
VARIOUS ARTISTS, Gilles Peterson Presents Havana Cultura Anthology (3xCD/3xLP)
In 2008, DJ and globetrotter Gilles Peterson was approached by the melomaniac at the helm of Havana Cultura – an initiative to showcase and support Cuban creativity by Cuban rum maker Havana Club –, inviting him to Cuba to check out Havana's underground music scene with a view to making an album. While some might associate Cuba simply with salsa or Buena Vista Social Club, there was a new generation of artists teeming with new sounds, waiting for an opportunity to reveal their talent to the world. The release of this triple vinyl set with a selection of twenty-three emblematic tracks celebrates eight years of musical research and experimentation featuring Cuba's musical avant-garde under the curation of Gilles Peterson with the backing of the Havana Cultura project.
VARIOUS ARTISTS, Soul Jazz Records Presents New Orleans Funk Vol. 4 (CD/LP)
Volume four of this crate-digging excursion into the Crescent City vaults delves deep into the roots and history of the voodoo world of New Orleans funk and as ever features a stellar selection of killer rare funk and soul! The album is jam-packed with serious break-heavy funk tunes from classic New Orleans artists s.a. Eddie Bo, Betty Harris, Dave Bartholomew, Johnny Adams and Eldridge Holmes (with the ever-present Allen Toussaint and The Meters as always behind the scenes).