As we creep closer to the holidays, we've got some big names this week in New Release central. Shovels & Rope have returned with Vol. 2 of the Busted Jukebox series, Sufjan Stevens is back, and Belle & Sebastian work their subtle magic once more. Read on…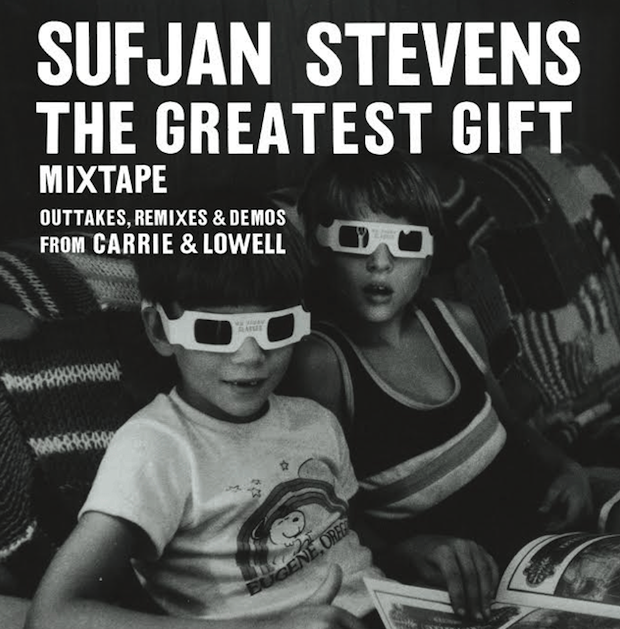 SUFJAN STEVENS, The Greatest Gift (LP)
A timeless yet specific reflection on empathy and loss, Sufjan Stevens' 2015 album Carrie & Lowell stripped away many of the singer's flourishes to reveal something barren and reverent, compassionate and utterly human. Writing in the wake of his mother's death, Stevens used Carrie & Lowell to grapple with their fraught and often absent relationship, only to locate pathways to empathy and forgiving kindness. It's an album of uncommon tenderness and delicacy, rendered with subtle instrumental invention and uncanny grace. Now, Stevens is releasing a companion collection: The Greatest Gift, a mixtape that recontextualizes and remixes many of Carrie & Lowell's songs, while placing them alongside four unreleased outtakes and Doveman's remix of "Exploding Whale," a track previously heard only on a 7-inch single. By design, The Greatest Gift is less essential than its counterpart, but it's still an enlightening and frequently gorgeous conversation piece. The set's previously unheard tracks — "Wallowa Lake Monster," "The Hidden River Of My Life," "City Of Roses" and the title track — each fit Carrie & Lowell's sonic template while brushing against its themes, often beautifully. And, though the iPhone-recorded demos ("John My Beloved" and "Carrie & Lowell") function as curiosities more than anything, a few of the remixes are enormously powerful. The crushingly sad "Fourth Of July" wouldn't seem like the stuff of remixes, to put it lightly, but James McAlister (aka 900X) gives it an extra thrum of tension, adding ghostly effects that speak to the song's imagery without putting too fine a point on it. Stevens hasn't released an official solo album since Carrie & Lowell, but he's spent 2017 making the most of what could easily be minor projects: this set; a planetarium-themed collaboration with Nico Muhly, Bryce Dessner and McAlister; and the new songs he's recorded for the rapturously received movie Call Me By Your Name. Each project has found a way to exceed the ambition expected of it — the calling card of a musician who approaches everything he touches with a full and generous heart.
SHOVELS & ROPE, Busted Jukebox, Vol. 2 (CD)
Busted Jukebox Vol. 2 is the follow-up to, you'd never guess it, 2015's Busted Jukebox Vol. 1, which featured covers of the likes of Guns n' Roses and Elvis Costello sung by ShoRo with help from acts like Lucius and JD McPherson. This time around, some of the featured ShoRo collabs include a few from artists on the bill for next year's ShoRo-curated High Water Festival, including Concrete Blonde's "Joey," co-presented by Nicole Atkins, and Brandi Carlile with "Cleanup Hitter," a song written by Charleston's own Bill Carson. And a local makes another appearance with "The Air That I Breathe," a track from the Hollies reimagined by Indianola, Owen Beverly's most recent project.
CHRIS THILE, Thanks For Listening (CD/LP)
Not content with conquering the worlds of bluegrass, indie-folk, jazz and JS Bach in recent years, mandolin virtuoso Chris Thile is now the host of liberal America's most revered radio show, A Prairie Home Companion. He took over from Garrison Keillor just in time for the 2016 election, so these topical songs (written to open each week's show) have soundtracked the trauma of the left-leaning part of the nation during the Trump era. Stanley Ann is a twinkly, piano-led eulogy to Obama; Feedback Loop is a woozy ballad that confronts the self-reaffirming closed circuits of social media; Thank You, New York (featuring Gaby Moreno) celebrates the artsy, degenerate Big Apple. As with Douglas Fir, a heavenly Yuletide duet with Aoife O'Donovan – this album hits the spot.
JIM JAMES, Tribute To 2 (CD)
The My Morning Jacket frontman's voice remains a potent instrument on this new release. From the Beach Boys' I Just Wasn't Made for These Times to Elvis Presley's Crying in the Chapel, these are songs brimming with anguish and regret, qualities that lend themselves to James's supple tones. These spare reworkings are dramatic and wonderfully arranged. The highlight is Abbey Lincoln's The World Is Falling Down, a bewitching snapshot of society in meltdown.

BELLE & SEBASTIAN, How To Solve Our Human Problems (CD)
When Belle & Sebastian were just starting out, they released three EPs, Dog on Wheels, Lazy Line Painter Jane and 3.. 6.. 9 Seconds of Light, over a six-month period that earned them much critical and popular acclaim. These EPs cemented the group's reputation as the premier twee indie band. The music was charming: effusively soft, self-reflective and fun. The lyrics celebrated innocence lost and found and lost again combined with chamber pop instrumentation that suggested the inherent value of formal feelings. The songs resembled extended sighs during a crass commercial era of Spice Girls, R Kelly, and boy band manufactured naïveté. Twenty years later Belle & Sebastian are at it again. This month they've released the first of three new EPs under the collective title How to Solve Our Human Problems. After a series of musical detours, individual projects, changes in group members and such, Stuart Murdoch and company have returned to the original sound that made them famous. The first five songs could be mistaken for unreleased tracks from an earlier era, but they are a bit more knowing. Or as Murdoch sings on the first track, "Swee Dew Lee": "I didn't think after 20 years / I'd be right back in the self-same places." There may be a bit more self-awareness, but the songs' personae are no wiser than the prescient narrators were before. So when Murdoch recollects the past on "We Were Beautiful", he understands that he was always clueless. That left him and his friends open to new experiences before time turned everything upside down. Yes, they have changed, but he reminds us that they are not too old to change again. He delivers the message in a whispery voice over an insistent percussive beat and a recurrent brass fanfare. One is forever young no matter how old one gets.
CODY JINKS, Less Wise Modified (CD)
LUKE BRYAN, What Makes You Country (CD)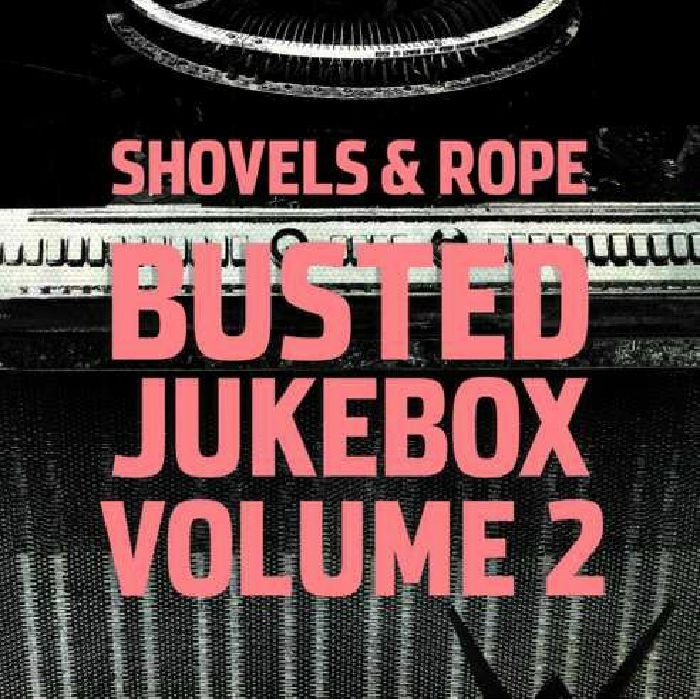 KILLER REISSUES:
THOM YORKE, Tomorrow's Modern Boxes (LP)
COMING SOON:
NEW ORDER, NOMC15 (12/15)
DALE WATSON, Blackjack (12/15)

And don't forget these STILL-NEW platters that matter!
CHRIS STAPLETON, From A Room, Vol. 2 (CD/LP)
Few would have predicted Chris Stapleton's dominance earlier this decade, but he's commanded the spotlight for long enough now — through show-stealing televised performances, major awards show wins and enviable album sales —to bring what it is about him that people are responding to into focus. The 39-year-old Kentucky native relies on Dave Cobb, Nashville's leading studio naturalist, to capture the leathery twang and blues-basted analog brawn of his power trio, in which it falls upon Stapleton to supply both sinewy rhythm guitar and snarling lead licks. Adult fans have received his sound as a rebuke of glossy, beat-driven country-pop trends. There's no clutter to it, nothing to hide behind, nothing competing with the furnace-blast force of Stapleton's belting. When headlining arenas, he'd rather try to close the distance between the band and the crowd with a stage setup that enables people in the nosebleeds to hear with slightly more intimate clarity than scale up his show. Who the music is coming from is no less important. It's Stapleton's performing persona — not some imagined antagonism toward the Nashville music industry (in which he first thrived as a hit songwriter) — that links him to the '70s Outlaw Movement, recalling the masterful self-mythologizing of lionized figures like Waylon Jennings. Stapleton is in his element conjuring characters with tortured souls, those who hang their heads at how their hard-living ways have sabotaged everything good and stable in their lives, yet persist in their ornery isolation. He's sung, with hangdog self-deprecation, of bringing his woman's vengeful rampages on himself. Anyone who follows Stapleton knows that his wife Morgane is his well-matched and ever-present singing partner; that they sometimes seem so engrossed in communicating with each other on stage that they transform concertgoers into eavesdroppers; that they have children together and twins on the way. But he embodies undomesticated masculinity so persuasively that his artistic identity and personal life can exist as parallel realities. The Stapletons have been country music's busiest couple since 2015's Traveller, so it's by both necessity and inclination that they sifted through Chris's vast back catalog for songs they felt had held up over time, threw in a few choice covers and returned to the studio with Cobb to record as though they had nothing in particular to prove. From A Room ("room" referring to historic RCA Studio A, over which Cobb presides) Volume 1 appeared this spring, embellishing Chris's signature lone wolf vantage point in relaxed fashion. Though he carries that thread through Volume 2 — lamenting a loss of hell-raising, youthful stamina in "Hard Livin,'" chronicling the highs and lows of self-medicating in "Tryin' To Untangle My Mind" and shouldering the shame of having driven away the one who loved him in the spare and stoic "Drunkard's Prayer" — the emotional center of the new album lies elsewhere. With Morgane's input, Chris chose several songs that dwell on, even savor, meaningful attachments. His reading of "Millionaire," a fine example of the classic country trope of valuing relational closeness over material wealth by singer-songwriter Kevin Welch, has a laidback, Petty-esque jangle and, thanks to the Stapletons' cozy harmonizing throughout, a feeling of equanimity. In the fingerpicked vignette "A Simple Song," he leans on his devotion to family when working-class pressures won't relent. He spends the verses laying out his worries in conversational detail, then pivots to a tone of modest gratitude. "But I love my life, and it's something to see," he sings, his easeful, drawled phrasing bearing a trace of reverence. "It's the kids and the dogs and you and me." In "Friendship," a down-home slice of country-soul associated with Pops Staples, he sanguinely vows to uphold relational obligations, while the Appalachian-steeped story-song "Scarecrow In The Garden" describes from a far more ominous angle what it's like to live out a commitment to blood, even when it means shouldering despair on the failing family farm. For Chris Stapleton to inhabit these songs, with Morgane's voice as present as ever, doesn't contradict his image. If anything, folding these songs into his repertoire lends greater emotional weight to his entire body of work. Wise and sensitive storyteller that he is, he knows that deprivation and loss are felt the most deeply when it's clear what's at stake. It's no wonder so many fans have come to count him as a musical hero.
U2, Songs Of Experience (CD/LP)
Songs of Experience is an audibly better album than either of its predecessors. For one thing, not all its errors are overwhelming – if the Auto-Tune feels a bit jarring, the song it decorates is still pretty great. And for another, when U2 calm down and allow themselves to be themselves, the results are frequently fantastic, not least Get Out of Your Own Way, which is both utterly beautiful and feels not unlike a long, relieved exhalation of breath. Often it seems as if the moments that deal with the aforementioned brush with mortality are the most natural and enjoyable, as if concerns about their frontman's potential demise caused everyone to stop worrying about U2's place within the contemporary scheme of things and focus on the music. Boasting a guitar part atmospheric and understated even by the Edge's 80s standards, the concluding 13 (There Is a Light) is delicately affecting; Landlady's extended apology to Bono's wife, Ali Hewson, gently achieves precisely the kind of emotional uplift Love is Bigger Than Anything In Its Way nearly gives itself a hernia trying to attain; Lights of Home welds distorted slide guitar and a gospel-ish chorus to an entirely fantastic song. The Showman, meanwhile, is playful and authentically funny: a reflection on the contradictions and ridiculousness of the job of rock star that shows infinitely more self-awareness than Bono's critics would give him credit for. With Songs of Experience, U2 sound more like the band you suspect they want to be than they have in a decade.
NEIL YOUNG & PROMISE OF THE REAL, The Visitor (CD/LP)
"I'm Canadian, by the way, and I love the USA", begins the first of 10 songs which survey Donald Trump's United States with a long-settled immigrant's sorrowful and disdainful eye. However, Neil Young's third album with (son of Willie) Lukas Nelson's band shrewdly eschews stereotypical angry songs for warm, pretty and even funny protest music. At best, this is really effective. He responds to Trump's "Make America great again" slogan with the playfully pithy Already Great. Jabs at a "gameshow host, who has to boast about tearing down the things I hold most dear" don't prevent Almost Always being a sublime melody. Elsewhere, curveballs accompany trademark country-rock chugs. Change of Heart features whistling and Children of Destiny is a politicised, bells and baubles, orchestral Broadway-style show tune ("Stand up for what you believe / Resist the powers that be!"). Young sounds energised by the need to confront hatred and division with humanity and hope.
VAN MORRISON, Versatile (CD/LP)
It's evidently too late to stop now for Van Morrison. Just three months after Roll With the Punches, a record of the blues, he's put out his 38th studio album. Versatile is a curious little joy of a record – largely standards from the pre-rock golden age of American songwriting, supplemented with a handful of Van originals (some rerecorded, some new – Take It Easy Baby's opening chords bear a startling resemblance to the theme from Police Squad, itself a Count Basie pastiche). The arrangements are all of a piece – a jazz setup of brass, standup bass, piano, drums and guitar – and it's very much a mood album, gently swinging. There are mysteries – it's hard to know quite what tempted Morrison into an instrumental version of the Skye Boat Song – but the album's pleasures are many. It's hard to go wrong with good musicians and great songs. On Versatile, Morrison serves the lyrics where he needs to (I Get a Kick Out of You), and breathes unexpected life into songs sullied by ubiquity (Unchained Melody).
THE ROLLING STONES, On Air (2xCD)
Two discs of prime BBC sessions from the mid-60's Stones, featuring their own immortal rock classics ("Satisfaction," "The Last Time," "It's All Over Now") and favorites by the band's beloved influences, from Chuck Berry to Muddy Waters. This is a treasure trove of classics unearthed from the BBC's vaults, documenting Mick & the boys at a time when they might genuinely have been the World's Greatest Rock & Roll Band.
MINUS 5, Dear December (CD/LP)
McCaughey has been using his Minus 5 moniker as an umbrella under which he assembles a sprawling assortment of musicians who share his indie pop/rock mindset. He also utilizes it for various theme projects, most recently a tribute to the Monkees, where the different sounds and approaches of the participants coalesce under his somewhat skewed although innovative and creative guidance. So it is with these 11 holiday-themed tracks. Forget those Christmas standards; McCaughey composes 11 originals, not all of them about Christmas, and even less about promoting the good cheer of the season. Along for the ride are a typically diverse batch of indie rock/singing songwriting cohorts ranging from Chuck Prophet, M. Ward, The Posies, Kelly Hogan and familiar R.E.M. friends Mike Mills and Peter Buck (who seems to be the most dependable guest on Minus 5 albums). The resulting songs range from the straightforward, serious jangle pop of "Festival of Lights (Hanukah Song)," (strongly influenced by "The Ballad of John and Yoko"), with Mills and the dreamy, psychedelic "I See Angels" featuring Ben Gibbard, to the loose, Chuck Berry/Stones-styled rocking of "See You In December," with Ward and Prophet cutting loose. It may not be a new Christmas classic, but you'd expect nothing less from Scott McCaughey as he takes the form of an indie Santa Claus, delivering his own batch of presents on the enticing Dear December.