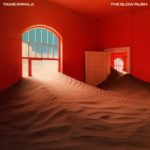 TAME IMPALA, The Slow Rush (LP/CD)
Tame Impala, AKA 34-year-old Australian Kevin Parker, started out in 2010 as a home-recording, guitar-wielding psychedelic rocker but 2015's Currents cemented his metamorphosis into an arena-filling synth-psych act whose tunes are covered by Rihanna and Arctic Monkeys. Along the way, he has collaborated with Mark Ronson, Lady Gaga, Kanye West and Travis Scott and now professes to be influenced more by pop songwriter ubermensch Max Martin than 60s wigouts. As ever, his fourth album – the first in five years – has been crafted, considered, then crafted some more. Trademark layers of instrumentation abound; Auto-Tune is used but more as a sonic effect than vocal wart concealer. What Parker calls his "dorky white disco-funk" dips into prog/fusion and utilizes dance music's vast historical palette: there's everything from an Italian house piano to acid house 808s. But fundamentally, for all its genre-blending, The Slow Rush is stunningly pure and heartfelt pop. "Borderline" shares a title with a Madonna hit but sounds like it has sipped cocktails with Wham!'s Club Tropicana. "Lost in Yesterday" has the vaguest hints of Michael Jackson's "Wanna Be Startin' Something" as Parker somehow makes airy, almost weightless songs hit home with the melodic ruthlessness of a pop factory.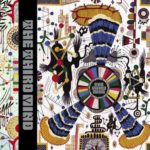 THE THIRD MIND, The Third Mind (LP/CD)
Dave Alvin, Victor Krummenacher (Cracker, Camper Van Beethoven), Michael Jerome (Toadies, Better Than Ezra) and David Immerglück (Counting Crows, Camper Van Beethoven) form the core of this group of seasoned musicians, who have joined forces to take a trip back to the psychedelic folk/rock sound of the late 1960s and early 1970s. They put their own spin on songs made famous by Alice Coltrane, 13th Floor Elevators, Fred Neil and others, plus an original song, "Claudia Cardinale."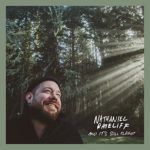 NATHANIEL RATELIFF, And It's Still Alright (LP/CD)
Nathaniel Rateliff had been around before people started taking notice: an album apiece with Lost in the Flood and his own group, the Wheel, and two solo albums. Then, with nothing left at stake, he formed the Night Sweats and started recreating the sound of vintage southern soul, and people really did start taking notice: "SOB," an irresistible drinking song about problem drinking, will doubtless haunt him for the rest of his life. With two hits albums behind him, he has returned to solo work, prompted first by his divorce then by the death of the Night Sweats' producer Richard Swift. There's one song here that sounds as though it will blare from in-store radio stations for the rest of the year: Time Stands is the kind of big ballad with a chorus so meaninglessly profound – "Time stands in a duel, and I stand with you" – that you can imagine people singing it to each other without having the slightest idea what they're singing, other than it feels so darned right. Better, though, are the moments where he does what Swift had suggested, and tries to sound like Harry Nilsson – "All Or Nothing" and "What a Drag," for example. The closer, "Rush On," dedicated to Swift, is where the grief comes forth: not just lyrically, but in a subdued, sepulchral arrangement that, combined with Rateliff's most extravagant vocal performance, sounds like mourning set to music.

TAMI NEILSON, CHICKABOOM (LP/CD)
She calls herself "the hot rockin' lady of country, rockabilly and soul" and that's no empty exaggeration. One look at Tami Neilson's serious foot-high beehive hairdo piled tall on the front cover of her fifth solo outing and you know she means business. From her eye-catching bouffant to her powerfully husky voice and no-nonsense songs, Neilson's entire persona screams big and sassy. These eleven tracks are done and dusted in just under a half hour (only one breaks three minutes), but Neilson stakes her claim as the toughest, rockingest and fiercest country, rockabilly singer on the scene. She makes such icons of the genre like Wanda Jackson and k.d. lang seem pale in comparison, especially when laying into barn stompers like "Hey Bus Driver" and "Tell Me That You Love Me" that hurtle along like runaway mystery trains even Elvis would have trouble catching up with.  There's also a gospel vibe to Neilson's flame searing voice, heavily indebted to Mavis Staples who she pays tribute to in "Sister Mavis" howling "Make me moan, make me cry/stand up and testify." Things take a turn to the Dixie Cups' New Orleans "Iko Iko" percussion for Neilson's "Queenie, Queenie," a sympathetic examination of the frustrations experienced by both stay at home moms and those on the road doing one-nighters to make ends meet. Then it's time to strap yourself in when she lets loose on a goose-bump raising torcher for the slower bluesy "You Were Mine" as she rasps the title of the song to close it out. On "Ten Tonne Truck" there is even a bit of T. Rex glam in her stride when she recounts what may be the story of her life singing "Drove with nothing but our clothes and guitars right down to Nashville/Gonna be big stars."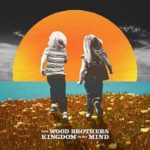 THE WOOD BROTHERS, Kingdom In My Mind (LP)
The cover art for the Wood Brothers' Kingdom In My Mind may not be so stylish as that which adorned its 2018 predecessor, the Grammy Award-Nominated One Drop of Truth, but the title is just as provocative and the music itself follows suit. This eighth Wood Brothers studio album may be the most fully integrated record in their discography, certainly as much so as the first releases with the sibling as a duo. That sound of Oliver and Chris singing together in close harmony while playing various acoustic and electric guitars and basses (plus occasional harmonica) has become increasingly enriched since 2012 with Jano Rix in tow. Drawing upon his versatile contributions as multi-instrumentalist/vocalist/composer/co-producer, the three-man Wood Brothers have grown increasingly more independent and self-sufficient in the interim and here, credited as co-author of all these original tunes (as with every album since 2013's The Muse), Rix is more fully than ever a combination liaison and catalyst for the group creativity. Tracks like "Alabaster" sound as if they derive directly from impromptu jams from which the trio then crystallizes the arrangements. It's been a distinct and rare pleasure to watch the Wood Brothers evolve over the years because each studio effort marks an improvement, a change of pace or both. Kingdom In My Mind belongs in the latter category and, presumptuous as it may sound so early in 2020, is quite likely a candidate for 'Best of The Year' lists.
HELIOCENTRICS, Last Transmission (LP/CD)
JOHN FAHEY, Live In Sausalito, September 9th, 1973 (LP)


KILLER REISSUES:

TRAFFIC:


BBC 1967 (LP)
BBC 1968 (LP)
Two stunning BBC sessions from the heyday of the British band fronted by Steve Winwood and Jim Capaldi. One shot recorded before the release of the debut album on Island Mr. Fantasy, the second – December the 11th – right after. Facing the beginning of a new groove revolution after the blues explosion.
HAPPY MONDAYS:
BUMMED (LP)
PILLS N THRILLS N BELLYACHES (LP)
SQUIRREL & G-MAN 24 HOUR PARTY PEOPLE PLASTIC FACE CARN'T SMILE (WHITE OUT) (LP)
YES PLEASE (LP)