GRIMES, Miss Anthropocene (LP/CD)
Miss Anthropocene has had a lengthy, difficult birth. As perhaps befits an album that was announced in 2017, then derailed by ferocious-sounding spats between artist and record company, rerecording, and rejigging of the track listing, it comes with a weighty concept attached. Miss Anthropocene is, Grimes says, a work based around the idea of anthropomorphizing climate change into the figure of a villainous goddess ("she's naked all the time and she's made out of ivory and oil") whose name is a conflation of "misanthrope" and the proposed scientific term for the current geological epoch, and who celebrates the imminent destruction of the world. There are points on Miss Anthropocene when the whole naked-evil-climate-crisis-goddess-made-from-ivory-and-oil thing is in evidence. "This is the sound of the end of the world," Grimes sings over a haze of noisy, shoegazey guitar on Before the Fever. "I got everything you want, I can make it feel so wet". My Name Is Dark, meanwhile, is punctuated by screams, and Grimes snarls "imminent annihilation sounds so dope" in a 21st-century equivalent of the horrified relish with which some post-punk artists conjured scenarios of nuclear apocalypse. But for the most part, Miss Anthropocene seems inspired less by climate change than by recent events in the musician's life.  It's the response to her private life that seems to be at the root of Miss Anthropocene, which opens with a song in which Grimes imagines being dragged to some kind of netherworld on account of who she's sleeping with. Industrial noise rages over pummelling bass, a leaden drum pattern thuds, her breathy vocals keep threatening to sound euphoric – beginning to spiral upwards as the song reaches its chorus before pulling back to somewhere darker and more discomfiting. If it's a concept album at all, it's about the toxicity of modern celebrity, not CO2 emissions.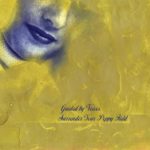 GUIDED BY VOICES, Surrender Your Poppy Field (LP/CD)
With over 30 albums under their belt, it can be understandably hard to get excited about a new Guided By Voices album in 2020. Led by songwriter Robert Pollard, the band have gone through endless iterations, but if there is one facet of the group that has always been consistent, it's that they always sound like they make music for the pure joy of it. And on Surrender Your Poppy Field, this continues to work to their benefit. In typical Guided by Voices fashion, the album consists of a variety of indie rock cuts that sound straight out of the '90s. Pollard sounds as passionate as ever, if a bit aged, but it never hurts the solid melodies he sings over tried-and-true rock instrumentation. On "Arthur Has Business Elsewhere," the band prove that their signature sound is as solid as ever. Pollard's vocal melodies occasionally channel the Flaming Lips' Wayne Coyne, and it makes for a standout track on the record. "Volcano," another highlight, features arguably the strongest chorus on the record and one of the stickiest vocal melodies the band has had in several releases. Like on many other GBV albums, the shorter cuts serve as nice interludes, but on tracks like "Woah Nelly," they tend to take away from the flow. Plus several cuts, like "Always Gone" and "Physician," struggle to do anything that other songs on the album don't do better. Regardless Surrender Your Poppy Field is another solid entry in the Guided By Voices canon, and one that fans or curious onlookers that want a newer entry point into the group shouldn't miss.

LEE RANALDO & RAUL REFREE, Names of North End Women (LP/CD)
In the combining of two prestigious talents in Sonic Youth's legendary guitarist, and the experimental guitarist and producer best known for work with Rosalía, the signs are good for a record that sculpts unusual and uncommon sounds into strong songs.  The title track – inspired by an experience Ranaldo had while walking through a neighborhood in the North End of Winnipeg where all the streets were named after women – explores exotic African rhythms with clattering percussion, buzzing electronics and a chanting chorus. "Humps (Espriu Mix)" moves along the same path, with unsettling spoken word samples and a more intimidating percussive thump giving off an even greater sense of urgency. Elsewhere, there are bits of fractured indie rock ("New Brain Trajectory"), noisy experimental freakouts ("Light Years Out") and elaborate art-rock set pieces like "The Art of Losing", constructed with the kind of fussy attention to noise and found sounds reminiscent of the work of former Ranaldo collaborator Jim O'Rourke. Over a coda of treated piano and creaking effects, Ranaldo sings: "We lose ourselves in guessing and pretends / Are they lying to us, are we lying to them / We lose ourselves in these desperate days / And in the art of leaving again." While the overall sound on the album is one of deep experimentalism and mild disarray, there are plenty of moments where Names of North End Women is strikingly, disarmingly moving.

SIX ORGANS OF ADMITTANCE, Companion Rises (LP/CD)
Three years after 2017's relatively low-key and largely organic Burning the Threshold, Ben Chasny nudges Six Organs of Admittance back toward the brink on the exploratory Companion Rises. Over the two previous decades, the California native's prolific project has shifted back and forth from a collaborative full-band experience to a deeply focused solo endeavor espousing its creator's current philosophies or passions. Composed, performed, recorded, and mixed entirely by Chasny, Companion Rises falls squarely in the latter camp, though it's certainly not without a sense of spontaneity and chance. Offsetting nimble acoustic guitar patterns with synths and rhythm-generating algorithmic programs, the arrangements ripple with wild energy, coating the more earthbound elements in swathes of hyper-digital space dust. Album-opener "Pacific" sounds like a lightning rod pulling in dense synthesized waves of sound from out of thin air before segueing into the more structured "Two Forms Moving," a slippery missive whose laid-back West Coast folk feel belies the churning electricity and buzzing static that surround it like a cloud. This element of sonic chatter is a constant presence throughout Companion Rises' nine tracks, sometimes taking the form of a distant aerial synth sweep or a crashing electric tide, often within the same song as on the standout "Haunted and Known." Another highlight, "The 101," captures a sort of bright, frenetic current that's both invigorating and white-knuckled, placed as it is after the more meditative title track. Thematically, Chasny's antennae remain tuned to matters both metaphysical and cosmic, covering concepts like panspermia and casting out lines like "I'd say the cosmos is in need of a friend." Frequently immersive and occasionally revelatory, Companion Rises feels utterly modernistic in its uneasy blend of earthy stability and distractive ambience, mirroring what for many is the normal mode of 21st century existence.

BEST COAST, Always Tomorrow (LP/CD)
Best Coast emerged in 2010 as the faces of a California slacker wave that evangelized cats, weed, guitar and the beach, and not a great deal more – an enviable lifestyle that enchanted fans and chimed with a generation's post-recession hopelessness, though its burnout was inevitable. Sure enough, Bethany Cosentino and Bobb Bruno's peers vanished, and their scene's louche allure was surpassed over the subsequent decade by entrepreneurialism, and later wellness. Somehow, Best Coast survived, pursuing an unexpected sense of purpose. Cosentino's childlike songwriting developed and the pair hardened the murk that used to mask their sound into an uncompromising rock aesthetic. Coming full circle, Best Coast's new album is rooted in Cosentino's recent sobriety, the 33-year-old having looked back in shock at the unhappiness of her previous records and decided to do something about it. But Always Tomorrow is no cynical wellness cash-in: if Cosentino has found happiness in coffee and dog walking, her relationships still collapse and her self-sabotaging streak remains intact: "I am the same way that I used to be," she sighs on Rollercoaster: "Took away substances is the only change I see." The duo turn that stubbornness and frustration into their finest album, full of the tough, hooky rock that made stars of the Go-Gos, the Bangles and 'Til Tuesday in the 80s.

PAT METHENY, From This Place (LP/CD)
Pat Metheny's From This Place is the best of both worlds. The forward-thinking guitarist/composer/bandleader plays a collection of all-new original material with a quartet of recent and regular accompanists, around which interactions arrangers Alan Broadbent and Gil Goldstein contoured orchestration. The result is deeply evocative music because the production is as restrained as the interplay is energetic.
SARAH HARMER, Are You Gone (LP/CD)
OZZY OSBOURNE, Ordinary Man (LP/CD)
CALIFONE, Echo Mine (LP/CD)
KING KRULE, Man Alive! (LP/CD)
ELUVIUM, Virga (limited-edition crystal clear vinyl LP)