Greetings from New Release central, where we're tickled to have the new Black Joe Lewis album in-stock, not to mention a look back from Kris Kristofferson, some big fun from Elvin Bishop, and there's even some classical/jazz love for Mr. Gene! Read on….
BLACK JOE LEWIS & THE HONEYBEARS, Backlash (CD/LP)
Recorded in the band's hometown of Austin, Backlash is their most stylistically adventurous work so far, and expands their sound by bringing gritty guitar tones and Stax-styled horn sections to intricate, danceable arrangements inspired by the likes of Nile Rodgers. The album delivers a host of songs rooted in regret but steeped in a defiant spirit. Backlash ultimately unfolds as an album both joyfully chaotic and intensely cathartic.
CHUCK PROPHET, Bobby Fuller Died For Your Sins (CD/LP)
Chuck Prophet describes his new album 'Bobby Fuller Died For Your Sins'  as a "California Noir," an album inspired partly by the mysterious death of rocker Bobby Fuller in LA in 1966. "California has always represented the Golden Dream, and it's the tension between romance and reality that lurks underneath the surface in all noir films and paperbacks, and that connects these songs." Gritty and jangly, Chuck's new album features 13 original works that explore doomed love, loneliness and fast-paced violence via Chuck's muscular songwriting craft. They include songs about Fuller, the death of David Bowie, and the killing of San Francisco security guard Alex Nieto that drew international headlines as "Death By Gentrification."
ELVIN BISHOP, Elvin Bishop's Big Fun Trio (CD)
The music is rootsy, spirited and soulful, performed by serious musicians hell-bent on having a good time. Elvin Bishop's Big Fun Trio features Bishop's down-home delivery, deep blues picking and slide guitar playfully meshing with Bob Welsh's piano and guitar licks and Willy Jordan's soul singing and propulsive cajón playing. The album's laid-back, front-porch vibe mixes four rollicking Bishop originals with three co-writes and five raucous, well-chosen covers of songs by Lightnin' Hopkins, Fats Domino, Sunnyland Slim, Ted Taylor and Bobby Womack. And because one can never have too much fun, Bishop's pals Kim Wilson, Charlie Musselwhite and Rick Estrin stop by the sessions, each adding his distinctive harmonica talent (and in Musselwhite's case, vocals too) to a song. Listening to the proceedings, it's easy to see why the Chicago Sun-Times enthusiastically declared, "It's impossible not to like Bishop. He's always singing something lowbrow and uplifting."
KRIS KRISTOFFERSON, Austin Sessions (CD)
For the follow-up to Moment of Forever, his first set of new original songs in years, Kris Kristofferson decided to record a set of stripped-down new versions of his classic songs. This project, released on Atlantic Records and entitled The Austin Sessions, was a star-studded affair, featuring harmony vocals from Jackson Browne, Steve Earle, Matraca Berg, Vince Gill, Marc Cohn, Alison Krauss, Catie Curtis, and Mark Knopfler. In one sense, it's easy to question why Kristofferson needed to record these songs again, since much of his catalog seems to consist of reinterpretations of these songs, but taken on its own terms, it's a good listen. In a way, Kristofferson's voice — which never had too much range, even at its peak — sounds better now that its older; the ragged edges and wear give it more character, which lend character to the songs. Ultimately, The Austin Sessions isn't a major addition to his catalog, but there's enough warmth and personality to these recordings to make it worth a listen for longtime fans.
MARK PORKCHOP HOLDER, Let It Slide (LP)
Mark Porkchop Holder of Black Diamond Heavies shows just how good the slide guitar can sound on his new album Let It Slide. This album is a great mix of blues and rock and roll that begs to be blared from speakers whether they are in your car or house. Holder has tremendous skill as a slide guitarist and produces songs that you want to hear repeatedly.
JESCA HOOP, Memories Are Now (CD/LP)
Jesca Hoop's new album Memories Are Now wastes no time in making clear its confidence, confrontation, and craftsmanship. The stark and reverberant title track opens the set with "a fighting spirit," says Hoop, serving as an anthem to push through any obstacle and put forth your very best work. And she has unequivocally done that here, with an album of stunningly original songs–minimalist yet brimming with energy, emerging from a wealth of life experience, great emotional depth, and years of honing the craft of singing.
OLD CROW MEDICINE SHOW, Best Of (CD)
THOMAS WILLIAM HILL, Asylum For Eye (CD)
LUPE FIASCO, Drogas Light (CD)
BEETHOVEN/GILELS/SZELL, Piano Concertos (3xCD)
RAFAL BLECHACZ, Johann Sebastian Bach (CD)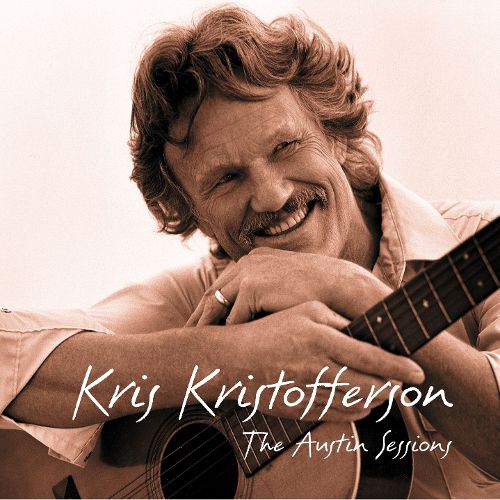 KILLER REISSUES
ORNETTE COLEMAN, Complete Albums Collection 1958-62 (5xCD)
One of the most innovative, experimental and outlandish figures in American jazz, saxophonist Ornette Coleman dramatically altered the direction of the genre. A leading musician on the avant-garde scene, Coleman was among the pioneers of the free jazz movement, alongside Charles Mingus, Eric Dolphy and John Coltrane. His unconventional techniques, stark arrangements and unique playing style opened up a host of possibilities for what could be achieved in the field of jazz, and in so doing he earned himself a reputation that is as potent today as ever it was. This 4CD set compiles all eight Ornette Coleman albums released between 1958 and 1962, from his stunning debut Something Else, through to his final album with the Ornette Coleman Quartet, Ornette On Tenor. Featuring over five hours of music, remastered to the highest standard possible, this collection serves as both an excellent starting point for those new to this musical genius, and as a welcome reminder of Coleman s most acclaimed and respected era, from a career that lasted the best part of 70 years.
GERRY MULLIGAN, Pacific Jazz Collection (4xCD)
Widely respected and revered inside and out of jazz circles, Gerry Mulligan retains a reputation as one of the foremost figures on the West Coast scene, as a musician, an arranger and a composer. Primarily a baritone saxophonist, Mulligan was also an accomplished pianist, and could play too numerous other reed instruments. Although he often worked closely with many other legendary players – including Miles Davis, Thelonious Monk and Duke Ellington – it was on his albums as bandleader that Mulligan laid the foundations for his continuing legacy. His quartets throughout the early 1950s produced some of the most important recordings of the cool jazz genre, and some of the very best of these were released during his tenure at Pacific Jazz records, between 1952 and 1959. This collection, spanning four CDs, containing in completion over five hours of music, collates Gerry Mulligan s output for the Pacific Jazz label. Featuring nine original releases, all remastered to the highest possible quality and spanning from his earliest 10 records for the label to his final albums put out by their World Pacific arm – contained within are some of the most important records in the development of West Coast jazz, a selection that has guided and informed this sub-genre since. Featuring appearances too from Chet Baker, Bob Brookmeyer, Zoot Sims, Lee Konitz and Chico Hamilton among others, this compilation serves as the perfect introduction to this esteemed musician and arranger, and as a welcome reminder of how the great Gerry Mulligan fitted into and helped develop the entire history of post-WW2 American music.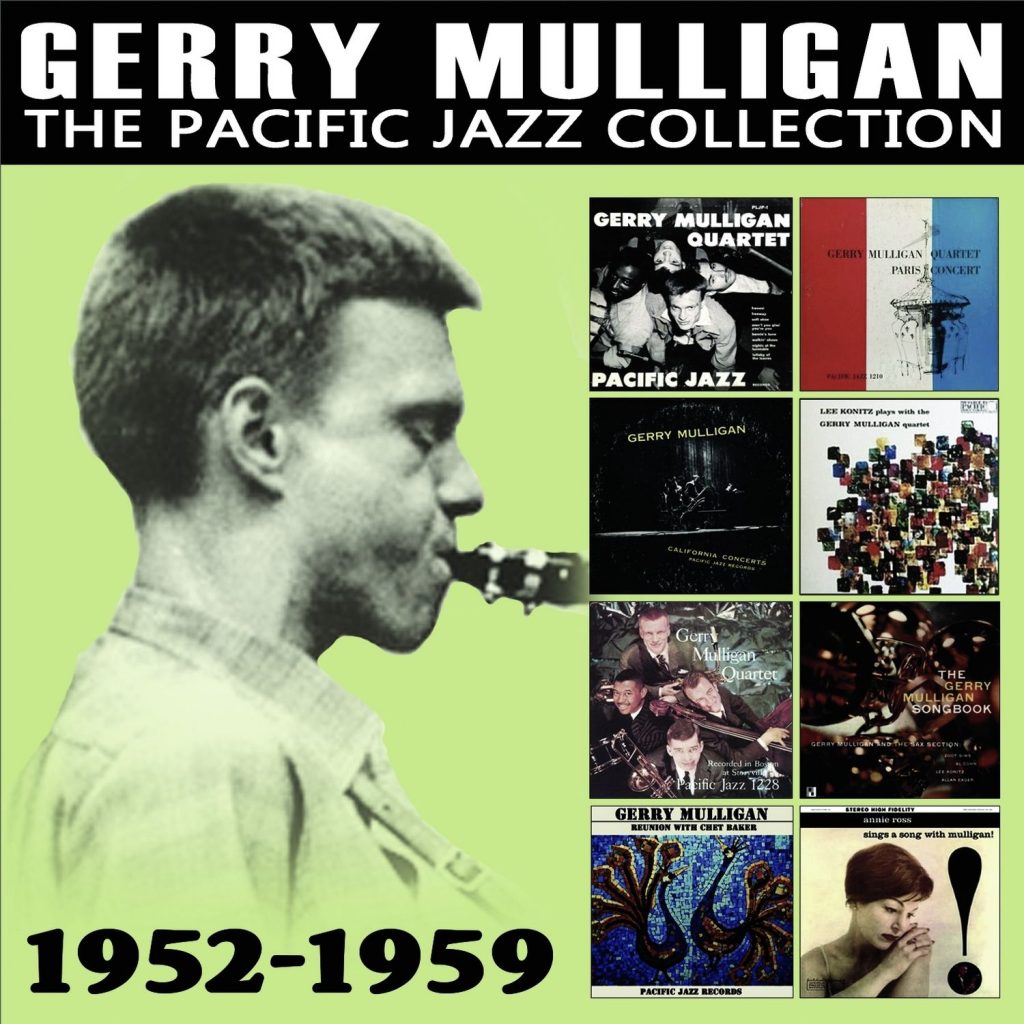 COMING SOON:
RYAN ADAMS, Prisoner (2/17)
NIKKI LANE, Highway Queen (2/17)
ALLISON KRAUSS, Windy City (2/17)
And don't forget these STILL-NEW platters that matter!
CLOUD NOTHINGS, Life Without Sound (CD/LP)
Cloud Nothings' latest offering, the bursting, brimming, and brisk Life Without Sound, is a remarkable expansion. Three years down the line, and with a second guitarist growing the trio into a quartet, the band seems to be hitting their stride ever more intently (each record could perhaps be assessed as the band 'hitting their stride,' which speaks to the group's impressive consistency). It's a chugging, nimble-footed affair, showing a matured and restrained group; no more eight-minute-plus pounding, slashing jams, replaced instead with a sense of clarity and focus, a driving, raw sonic thesis statement. The record stirs from the band's three-year recording slumber with the aptly named "Up to the Surface", with slate-colored, melancholic piano, followed by ever-so-slightly out-of-tune, icy guitars poking through and a rumbling, dissonant, melodic build to the full-band waterfall. It's an enthralling, unsettling handshake: "I knew peace in the terror of the mind," Baldi mutters as the song fades. Producer John Goodmanson's slick Death Cab-colored hand is immediately obvious, as the band trades in their previously gray, at times muddled, sound for a broad, angular upgrade.
JAPANDROIDS, Near To The Wild Heart Of Life (CD)
Even when they were screaming Vancouver scrappers recording songs like "Darkness at the Edge of Gastown," you knew there was a classic rock act at the punk heart of Japandroids. On their third LP, that band is out of the closet. "It got me all fired up, to go far away/And make some ears ring from the sound of my singing, baby!" hollers Brian King on the title track. The song's about a kid leaving behind his small-ass town for big-ass dreams, and when the voices harmonize on the "whoa-oh!"s, thick with top-shelf reverb, you hear every cheeseball Eighties pop-metal chorus chant in history distilled and vindicated. It's awesome. Drummer David Prowse still plays like Keith Moon weaned on the Ramones, with stoic muscle-beats full of sprints and lunges. Part of the thrill here is how King's constructs teeter at cliché's brink; see "North East South West,' with its cheer-trolling regional shout-outs, or "Midnight to Morning," with its shopworn road-hog catalog: the bottle, the devil, the highway lines, the way home. Yet, with guitars soaring and grooves accelerating, the words feel undeniable, and you know that when you hear 'em in a club – or theater, or arena – you'll be bouncing off the walls, shouting every word.
JOHN MAYALL, Talk About That (CD)
Comprised largely of Mayall originals like the title song, a scorching funk piece elevated by an excellent audio mix highlighting organ in the arrangement, Talk About That also features some choice and novel covers often sporting horns. The threesome of Ron Dzuibla on sax, Mark Pender on trumpet and Nick Lane on trombone distinguishes Betty Crudder's "It's Hard Going Up," as does Mayall's ebullient piano playing, while "Goin' Away Baby" and "Don't Deny Me," written by James Lane and JJ Williams respectively, are similarly rousing; the former features the familiar sound of Mayall on harmonica, while the latter's swings gracefully with the horn section in tow. That three-man complement also decorates "Gimme Some of That Gumbo," a saucy (in more ways than one) exercise in style on which the aforementioned Athanas appropriately utilizes a cutting tone within the upbeat, Bo Diddley beat arrangement. The guitarist's formidable presence may be missed, but if John Mayall has proven anything over the course of his career, it's that his loyalty to the blues is his own greatest resource, a fact reaffirmed by the superiority of Talk About That in comparison to his other recordings in the recent past.
DELBERT MCCLINTON, Prick Of The Litter (CD/LP)
The multi-Grammy Award winning artist is at the top of his game with his 19th studio album, Prick Of The Litter (Hot Shot Records/Thirty Tigers). The new offering captures the balance of soulful energy and restraint that the legendary performer has been delivering in his live performances for decades all over the world. On Prick of the Litter, Delbert incorporates a variety of styles, and as always, just enough to keep him comfortably outside the traditional marketing categories.
TIFT MERRITT, Stitch Of The World (CD/LP)
The stories surrounding Stitch of the World, Tift Merritt's most recent album, make up their narrative, with divorce, relocation, and childbirth at the center of the tale. The influences of and experiences with other musicians like Iron & Wine's Sam Beam and Hiss Golden Messenger's MC Taylor fill out a cast for a worthy story. But Merritt's gift for the record has been to write a series of songs that sound personal without relying on anything autobiographical. There's no reason to try to read the artist into the album, and yet the songs are individual, a capturing of Merritt's vision that's unguarded and inviting without being limited. The album as a whole sounds easy but never simple. Guitarist Marc Ribot and pedal steel player Eric Heywood fit their parts together to create most of the atmosphere, with Ribot's work remaining as restrained as it is smart. Drummer Jay Bellerose keeps his playing unobtrusive but unpredictable, keeping the album familiar within its creativity.
MARK EITZEL, Hey Mr. Ferryman (CD/LP)
Mark Eitzel has always been a contrarian. As leader of American Music Club, he declared, on that band's 1993 major-label debut, Mercury, that "I lay all my songs at Johnny Mathis's feet." Released at the height of the grunge/alternative commercial moment, many listeners didn't get the reference; fewer got the joke. Eitzel's solo output has been equally challenging, undermining preconceptions and frustrating expectations while, nonetheless, establishing him as an artist always worth watching. His challenges offer profound rewards.
ALLISON CRUTCHFIELD, Tourist In This Town (CD/LP)
The debut full-length by Allison Crutchfield titled Tourist in This Town sonically pulls back the curtain on her life and places Crutchfield center stage, fully revealing her power, conviction, and grace. The Alabama native has immersed herself in music since her teenage years, forming notable bands such as P.S. Eliot and Bad Banana (both with her twin sister Katie of Waxahatchee). In 2012, she co-founded Swearin'—the band in which she would truly begin to formulate and understand her full potential as a songwriter—and in 2014, she recorded and released her first solo EP Lean In To It. Her debut album is an accomplished work that integrates her past musical experiences with a pronounced growth in arrangement and instrumentation.