Let's get right to our first-week-of-February releases, which includes a soulful sizzler by the James Hunter Six and a soothing tonic for our times from the Wood Brothers. Read on…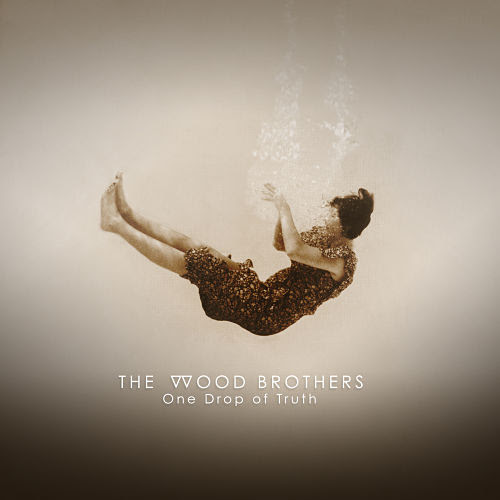 THE WOOD BROTHERS, One Drop Of Truth (CD/LP)
Acts that feature brothers in singer-songwriter rolls range from the generally harmonious (the Avetts, the Allmans pre-Duane's passing) to the radically dysfunctional (the Kinks' Davies brothers and Oasis' Gallagher siblings) and somewhere in-between (Jesus and Mary Chain's Reid's on again/off again relationship). The Wood Brothers seem to fall into the first category as they release album number six without many obvious ripples in their increasingly successful musical partnership. Despite a new way of recording due to self-producing for the first time, recording piecemeal over the course of a year in various Nashville studios and employing four different mixing talents, there aren't major differences in these tunes compared to the band's previous work. There are no guest musicians, as the threesome — brothers Oliver and Chris Wood are joined by multi-instrumentalist Jano Rix — handles all the instruments which may account for Oliver's statement that "… this is the most purely Woods Brothers' album we've ever made." All members also share writing credits for the ten tracks, another sign of democracy and togetherness, even though it's likely frontman/guitarist Oliver was responsible for the bulk of the lyrics.  The Wood Brothers' knack for mixing folk, blues, gospel and jazz remains in fine form. Oliver's distinctive vocals are front and center and song structures that have never been traditional, still twist and turn in unexpected yet always enticing directions. Perhaps the ability to work on each selection without the clock running and an outside producer looking over their shoulders provides a slightly looser feel to the performance and recording. Songs like the appropriately titled "Happiness Jones" display wry, snarky humor in lyrics where the narrator claims he could write his best stuff only when he was suffering.  Musically the group rips a soulful page from Stevie Wonder on "Sparkling Wine," the opening bass line riff of which mirrors Lou Reed's "Walk On the Wild Side." The musical clippity-clop percussive reference to Tom Waits on "Laughin' or Crying" shifts into a bluesy vamp as Oliver sings "she said she saw a big fat rat in the subway/carryin' the key to the city," as good an example of how his words walk the line between humorous, peculiar and provocative. The folksy "Strange as it Seems" follows a man and woman who get dressed up at night, only to climb into bed to hopefully meet their perfect mate in their dreams; a bizarre tale worthy of being expanded into a short story. The closing "Can't Look Away" tells three separate downbeat stories that result in the song's title, all over a greasy swampy slide guitar driven ballad.
THE JAMES HUNTER SIX, Whatever It Takes (CD/LP)
After the heartbreaking loss of legends Sharon Jones and Charles Bradley in 2016 and '17, the last old-school R&B singer remaining on the roster at NYC soul hub Daptone Records is James Hunter, from Essex, England. Despite Hunter's U.K. origins, Whatever It Takes boldly underlines the fact that he's as steeped in deep soul as any Yank. When 55-year-old Hunter lets his lived-in but surprisingly pliable pipes loose on his seventh solo album, the ghosts of Sam Cooke and Ray Charles surely smile down approvingly. When his band coils itself tightly around sensual mid-tempo hip-wigglers like "I Don't Wanna Be Without You" and "Whatever It Takes," they recall the stylishly syncopated, urbane feel of early '60s R&B slingers like Doris Troy and Barbara Lewis. Hunter's more than a devilishly deft vocalist—his guitar licks pack enough sting to keep the tracks spry and smoldering. His six-string prowess is most apparent on the aptly-titled instrumental "Blisters," where he lets fly a torrent of fiercely visceral, bluesy lines over smoldering, Booker T.-style organ riffs. But lean in for the ending of "Don't Let Pride Take You For a Ride," where Hunter unspools a savage stream of riffs as feral as his closing vocal wails. Alternately intimate and unfettered, Whatever It Takes cements the timelessness of Hunter's '60s-soul inspirations when channeled by the right set of hands.
JOHAN JOHANNSSON, Mercy (CD)
Prolific composer Jóhann Jóhannsson provides the sonic impetus to The Mercy  – a torrid looking dramatisation of a boat race by and starring gurning posh people, namely Colin Firth and Rachel Weisz – with a suitably Hollywood-styled orchestral suite brimming with romantic smugness and some sense of thwarted glory. 
KYLE CRAFT, Full Circle Nightmare (CD/LP)
Wake up; it's 1972. The Stones and Bowie are making some of the best music of their careers. Dylan's on hiatus, but his influence is alive and well. Power pop kingpins Big Star just released their debut album. While in reality, we're almost 50 years away from that golden age, the music of Kyle Craft is steeped in it on his second album, Full Circle Nightmare. Coming almost two years after his debut, Dolls of Highland, the latest album from Louisiana-born, Portland-based singer/songwriter Craft manages to accomplish the nearly impossible: it blows away a debut album that was already damn near flawless. Some of this is due to manpower – while Dolls was recorded almost entirely by Craft (on a laptop in Shreveport, Louisiana), Full Circle Nightmare takes advantage of a full band, in addition to a more traditional studio environment, recorded in Portland with producer Chris Funk of the Decemberists. With a band and a seasoned producer at his disposal, Craft was able to concentrate on the songwriting, which continues to mature with a heap of intricate, Dylanesque wordplay. The overall vibe of the album is much richer, sonically. Honky-tonk pianos, lively Hammond organ, tambourines hitting all the right beats: Funk draws out the right sound for these songs and Craft sings his heart out on every track.
JUSTIN TIMBERLAKE, Man Of The Woods (CD/LP)
ORIGINAL SOUNDTRACK, Lady Bird (CD/LP)
KILLER REISSUE: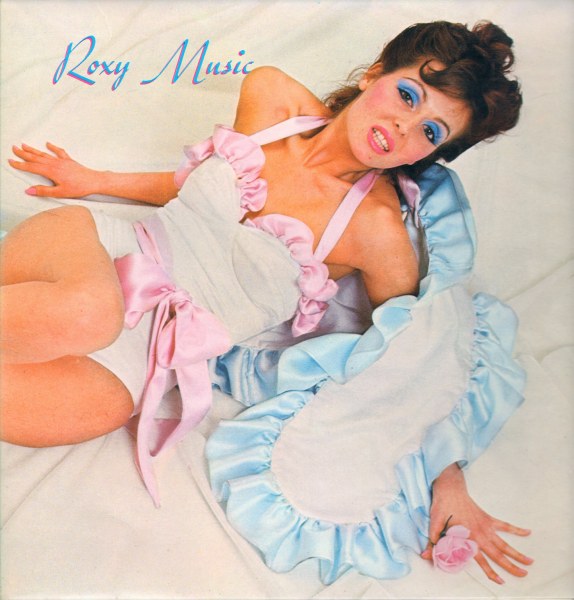 ROXY MUSIC, Roxy Music (2xCD)
Every so often an album comes along that changes not just the rules but the game, opening new possibilities for music. In America in the late 1960s, The Velvet Underground & Nico was one such record. And in Britain, released on June 16, 1972, the self-titled debut album by Roxy Music would be another. From the first lines of the opening track, "Re-Make/Re-Model" — "I tried, but I could not find a way, looking back all I did was look away" — to the final "Should make the cognoscenti think" lyric of the closing song, "Bitters End," it was immediately clear that Roxy Music's first record was an album like no other. By the time the album was released, the band had fewer than ten gigs to their name, they had no two tracks in their repertoire that were alike, and critics simply couldn't pin down their influences. As Richard Williams said at the time in Melody Maker , "If Roxy Music go very much further, they'll be one of the great success stories of modern times." 45 years later, with the group's involvement, we get an opportunity to assess the album and listen as Roxy evolved and developed. The 2CD Roxy Music box set provides a thrilling insight into the world of Roxy Music in 1971/1972, starting with the demo tape that caught the attention of writer Richard Williams that ultimately led to their deal with EG Management and then Island Records. Included are the John Peel BBC Sessions which saw the group honing their craft as they prepared to record their debut album. The second CD in the set captures something very special with unheard glimpses into Roxy's working methods in the studio. Alternate session versions are offered for every album track, plus their first single, "Virginia Plain." The original album is presented in the 1999 Bob Ludwig master, while the remainder of the audio has been mastered by Frank Arkwright at Abbey Road Studios.
COMING SOON:
FRANZ FERDINAND, Always Ascending (2/9)
BETTYE LAVETTE, Bluesoul Belles (2/9)
MGMT, Little Dark Age (2/9)
And don't forget these STILL-NEW platters that matter!
CALEXICO, The Thread That Keeps Us (CD/LP)
The ninth studio album from Calexico, The Thread That Keeps Us is a timely snapshot of the Arizona-bred band: a family portrait capturing their stylistic variety and unpredictability while still finding solace in limitless creativity. In bringing the album to life, vocalist/guitarist Joey Burns and drummer John Convertino found a spiritual home in unusual surroundings—not in Arizona, but on the Northern California coast in a home-turned-studio called the Panoramic House. Built from debris and shipyard-salvaged timber—and dubbed "The Phantom Ship" by the band—the grandiose house and its edge-of-the-world-like ambience soon made their way into the songs. The specter of California also had a powerful effect: as both dream state and nightmare, its infinite duality is mirrored in the music, giving Calexico a new direction and new edge. With less polish and more grit than ever before, The Thread That Keeps Us both honors enduring traditions and reveals Calexico's confidence in songwriting, ultimately setting a whole new standard for the band.
TY SEGALL, Freedom's Goblin (CD/LP)
Freedom's Goblin is a double album clocking in at 19 songs, and Segall doesn't waste a moment of it. Even during the multi-guitar meltdown on the studio version of "Fanny Dog," he and his Freedom Band keep their explosive energy on a short leash, never letting their incendiary jams overstay their welcome. It's bracing, and it's just the beginning. On "Rain," Segall withdraws to deliver a swirling, piano-based, Beatles-leaning ballad (while the song shares a name with The Beatles' "Rain," it's not a cover). Even then, the song's druggy, flowery doom doesn't feel indulgent, but instead shows off Segall's immaculate pop craftsmanship. He does deliver a cover song in the form of "Every 1's A Winner," a rendition of Hot Chocolate's 1978 disco hit. Like the original, Segall's version is carried by a fuzz-caked guitar riff — only here it's boiled down to a raucous funk workout. Segall is a scholar of rock, and Freedom's Goblin might as well be his PhD thesis. No riff is left unturned in his quest to exhume the glory and grandeur of rock 'n' roll's past, even as he translates that primal, guitar-slinging force into intimate, at times even poignant monologues about life, love, truth, fun and fantasy. Still, he throws any and all mature out the window on "Meaning," the album's most furious cut. Distorted beyond the point of comprehensibility, the song rages like a hardcore hurricane. Amid that howl, guest vocalist Denée Segall — Segall's wife and a member of the punk band Vial — screams "I see fear in freedom!" With Freedom's Goblin, though, Ty Segall has harnessed that fear, laughed in its face, and turned it into something ferocious.
STEEP CANYON RANGERS, Out In The Open (CD/LP)
Veteran Americana artist Joe Henry, who produced out in the open, insisted on recording these sessions live in the studio with no overdubs, and made sure to stay out of the way. That brings the Steep Canyon Rangers closer to their roots and concert sound, and provides a more cohesive, interactive approach. The selections on Out In The Open feature the standard bluegrass instrumentation of acoustic banjos, stand-up bass, mandolins and picked acoustic guitars. But they would sound just as impressive with plugged in amplification, or even solo. From the opening folksy "Farmers And Pharaohs" to the closing mid-tempo jaunty bluegrass of "The Speed We're Traveling," the Steep Canyon Rangers never let instrumental virtuosity overwhelm material that feels lived-in, emotionally resonant, and real.
MARY GAUTHIER, Rifles & Rosary Beads (CD/LP)
When Mary Gauthier set out to write Rifles and Rosary Beads, a collection of military-themed songs releasing Jan. 26 on Thirty Tigers, she knew she needed to call in some assistance. She found that assistance in the form of the non-profit Songwriting With Soldiers, an organization that pairs professional songwriters with wounded veterans. The results are a best of both worlds scenario. The soldiers and their families brought a frank realism to Rifles and Rosary Beads' stories while Gauthier's songwriting talents helped them shape the mix of pride, confusion, sadness, and longing of their experiences into 11 songs that would do any songwriter proud. Rifles and Rosary Beads is neither a protest album nor a jingoistic declaration of patriotic pride. Instead, it thrives in the nuances between those two opposites, the "middle" reality that her collaborators face every day. Nowhere is that balance more successfully struck than "Bullet Holes in the Sky." Written with Navy vet Jamie Trent, the song filters through the mixed emotions felt while watching a Veteran's Day parade in Nashville. While the song's subject feels his "chest explode as my eyes fill up with tears", he also remembers "They thank me for my service/and wave their little flag/They genuflect on Sunday/and yes, they'd send us back. "Rifles and Rosary Beads is a tough album to get through. And it should be. War is tough and the unflinchingly hard truths that Mary Gauthier helps these veterans and their partners bring to life on this album deserve to be heard. The themes of the album spark conversations that deserve to be had. Like Bob Dylan recording "Hurricane", Mary Gauthier wraps some very uncomfortable truths in a blanket of well-played music and well-crafted rhymes.