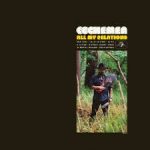 COCHEMEA, All My Relations (CD/LP)
Born from collective writing sessions and improvisation, Cochemea Gastelum's "All My Relations" delivers nothing short of a transcendent jazz experience. Blended with indigenous-influenced rhythms, the track acts as a beautiful meditation on Gastelum's Yaqui and Mescalero Apache Indian ancestry. A saxophonist with the Dap Kings, Gastelum crafted the track—and others on the album—during the last year of the iconic band's tour with Sharon Jones.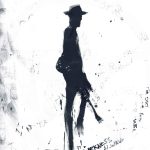 GARY CLARK, JR., This Land (CD)
Gary Clark Jr. was born in the wrong era. In the 1960s or '70s, he could easily have forged a career as a first-rank guitar hero: a Texan blues-rocker who can step on any stage and bring the place down with a searing guitar solo. Prospects are different in the 21st century. The idea of a guitar hero was thoroughly undermined by punk and then pushed aside by increasingly computerized pop, dance music and hip-hop. For decades, vintage-style blues and the flesh-on-strings virtuosity it requires have been shunted toward nostalgia, preservationism and the die-hard realms of Americana. In 2019, Clark is an exceedingly rare figure, a bluesman who has a major-label recording contract and a worldwide audience, one he has built by tearing up stage after stage, show after show. While his songwriting has lagged behind his performing, he's well aware of his strengths; he has alternated studio albums with live ones. On "This Land," his third major-label studio album, his songwriting has caught up with his playing. It has something to do with experience; now 35, Clark has been performing since his teens. It has something to do with the power of contrariness: that is, Clark's determination to deliver the raw, analog, spontaneous opposite of crisply quantized digital content. And it has a lot to do with America in 2019, where division, frustration and seething anger can use an outlet with the historical resonance and emotional depth of the blues. The title song of "This Land," which also opens the album, has the singer settling in on his new 50-acre ranch "in the middle of Trump country," facing hostile, racist neighbors who want him to "go back where you came from." He snarls right back: "I'm America's son. This is where I come from." The music isn't typical blues. It's a reggae vamp pumped up to rock volume, with blues licks spiraling between the vocal lines. Clark claims what he has earned: righteous, defensive and stand-your-ground belligerent. The sound of the album conjures the impact of Clark's live band. It's dense, sweaty, overdriven, bristling and unkempt, full of live-wire loose ends. It's also, in most songs, a studio illusion. Clark produced the album along with Jacob Sciba, his engineer turned co-producer. And the credits of most songs reveal that Clark not only sings and plays guitar, as he does onstage, but also supplies keyboards and programming, abetted by a drummer and a bassist. His songwriting dips into funk, R&B, reggae, metal, arena-rock and hip-hop, and he often embeds song samples and drum-machine sounds in his mixes. Clark hasn't tried to dwell in any purist blues past.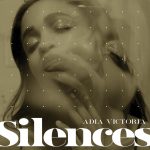 ADIA VICTORIA, Silences (CD)
Adia Victoria, based in Nashville, has been insistent that the music she makes is the blues: not Americana, or indie rock, or any of the other styles that she might be pigeonholed into. It's not blues in the sense of adopting the 12-bar shuffle, more that it draws on the themes that have affected her as a woman of color in the south: race, religion (she was raised in the Seventh-day Adventist church), powerlessness and oppression. Silences, her second album, traces those ideas through the story of one woman experiencing them, though – as with most themed albums – you wouldn't necessarily know that unless you'd been told. What is apparent, though, is the way Victoria twists the themes of the blues into new shapes, asserting her protagonist's need for agency, a need that extends beyond earthly confines: "First of all / There is no God / Because I killed my God," she sings on the opener, Clean. "I killed him clean / So it did not hurt." By Dope Queen Blues, she's found divinity within herself: "I had a thought: I am a god / Of this I am convinced." Her musical settings have evolved since her early singles and debut album, Beyond the Bloodhounds. Silences adds horns, woodwind and electronics to a guitar-band set-up, and Victoria and co-producer Aaron Dessner twist it all appealingly. They set her calm voice against backings that suggest turmoil without ever over-egging things, from the slinky rock'n'roll of Different Kind of Love to the spectral balladry of the closer, Get Lonely. It's all a bit wonderful, actually.

SUSTO, Ever Since I Lost My Mind (CD/LP)
Nostalgia needs selective memory like yeast needs sugar. The latter feeds the former. And what you get when an artist goes full-bore nostalgic is reductive music, pure affectation with zero context or heart. Thing is, SUSTO's new Ever Since I Lost My Mind hearkens to '90s alt-rock without falling into this trap. Its dozen songs cover a substantial amount of ground, but one consistent touchstone is fuzzy, irony-free '90s radio rock. Granted, it's not a start-to-finish rock album, but when the power chords and crunch kick in, they bolster Ever Since I Lost My Mind's emotional depth. In these moments, SUSTO communicates something pure and authentic, creating melodically and emotionally complex music that's as familiar and accessible as '90s radio tunes you've forgotten the names of. "When the rain clears we'll go driving / find someplace to get happy for an hour or two," songwriter Justin Osborne sings on the propulsive "Last Century." "I can see you in the driveway / smiling, licking your left front tooth / I remember you." Sonically, it's a reminder of what was so exciting and fresh at the time about the first two Foo Fighters albums. The sensory detail is on point, thanks to Osborne's economy of language and ability to craft a scene, as he welcomes the listener into a treasured memory. Lead single "Homeboy" opens with a Western gallop, but expands into an ecstatic, Pinkerton-esque fuzzscape on its chorus. It and road song "Livin' in America" both celebrate the transformative power of travel, but from the perspective of someone without privilege or means.  In the spirit of the classic "I've Been Everywhere," "Livin' in America" mostly name-drops cities in the Lower 48, with a shared implication in both songs that the lyricist has seen these places via touring. In terms of the non-rockers on Ever Since I Lost My Mind, SUSTO draws from many wells. "If I Was" reinterprets the traditional "If I Had a Hammer," while the peppy R&B of "Weather Balloons" would sound right at home on Toro Y Moi's Underneath the Pine or the latest Love Language record. The stoner-friendly "House of the Blue Green Buddha" is authentically beachy. "Manual transmission / I can drive it, but I won't / 'cuz it reminds me of you," Osborne sings on magnificent Americana number "Manual Transmission," yet again choosing exactly the right details to make his heartbreak real and accessible. And that, really, is the core of the new SUSTO record. For the fantastic textures and top-notch production values, there's a beating heart at the center of these tunes, be they country laments, sweeping grand piano melodrama, or '90s-esque rock jams.
DREAM THEATER, Distance Over Time (CD)
MARTIN FRAWLEY, Undone At 31 (CD/LP)
FUTURE, Future Hndrxx Presents: The Wizrd (CD)
LOWLAND HUM, Glyphonic (CD)

JOHN MAYALL, Nobody Told Me (CD)
CHRIS POTTER, Circuits (CD)
BETTER OBLIVION COMMUNITY CENTER, Better Oblivion Community Center (CD/LP)
BIG COUNTRY BLUEGRASS, Mountains, Mamas & Memories (CD)
NORMAN BROWN, The Highest Act Of Love (CD)
CARDI B, Invasion Of Privacy (CD)
And don't forget these STILL-NEW platters that matter!

TEDESCHI TRUCKS BAND, Signs (CD/LP)
Led by married couple Susan Tedeschi and Derek Trucks, Tedeschi Trucks Band formed back in 2010. Based in Jacksonville, Florida the band, which currently consists of 12 members, released debut album Revelator in 2011. Fusing Blues, Soul, R&B and Americana Signs sees Tedeschi Trucks Band continuing to forge their own path in music. This isn't just a group of friends recording some tunes, this is a very skilled band bursting with musicians at the top of their game. Opener "Signs, High Times" gives you a flavor of what's to come and it finds the band speaking frankly through their lyrics. While the music may sound uptempo and groovy, there's a very serious message underpinning the track, and indeed the whole album. During these troubled times, Tedeschi Trucks Band are here to hope for change, instil optimism in the listener and deliver some of the most finely crafted songs of their career. The intensity of Signs is something that really hits you; there's so much to unpack both lyrically and musically. Take "I'm Gonna Be Here" as an example. The song is full of intricate riffs and melodies with Tedeschi's voice hitting you in the sweet spot as she assures you she'll be there through the dark and difficult times. The last 2 minutes of the song center on an intense guitar riff while gospel-tinged backing vocals crank the tension up even further. No one trick ponies, the band then changes the tempo with "When Will I Begin," one of the album's slower and more contemplative moments. Elsewhere on the record, the bluesy "Hard Case" offers a relief from some of the weightier moments, "Strengthen What Remains" is a gorgeously understated track that allows Tedeschi's voice to take most of the glory, and "They Don't Shine" will have you stomping your feet to the beat with its soulful groove. One of the strongest moments is the Stevie Wonder-esque "Shame," which could easily be a lost gem from the Motown era. The musicianship is so tight and Tedeschi's voice so affecting, you can't help but be moved by the track. Fittingly enough, "The Ending" brings the album to a close and it's another stripped-down moment. Pairing Tedeschi's powerful voice with an acoustic guitar, it's a stark contrast to the rest of the record. It's an emotive final song dealing with loss and you'll undoubtedly get goosebumps listening to it.

SETH WALKER, Are You Open? (CD/LP)
Seth Walker himself did the painting that adorns the front cover of his new album Are You Open? but the gaze in that portrait is no less piercing than that of the artist in the photograph on the back. Or much less insinuating than the music inside, the main approach of which is so understated that, while it may not suit music lovers inclined to listen for only primary colors, will no doubt entice any listener who can appreciate its understated honesty. Multi-instrumentalist and producer Jano Rix' name deserves to appear just below the artist's in the list of musician credits on this Royal Potato Family title. The erstwhile Wood Brother's playing and singing is integral to the spacious, inviting sound flowing from the very first track here: "Giving It All Away" sounds like the most cohesive segment of an extended improvisation, for which Walker subsequently wrote the lyrics (reproduced with all the words on an insert in the package also adorned with an eye-catching painting). The ambiance of that cut bears no little resemblance to the sound of reggae-based "All I Need to Know," its infectious rhythms illuminated a glowing electric piano at its fade. There's a readily-discernible similarity between Seth Walker's rootsy style and that of the Wood siblings (with whom he toured in 2016), but the proportions of folk, rock, r&b and other influences are generally different and simplified in his music, as demonstrated by the purity of this acoustic-based title song. It's a testament to the skill with which this record was assembled that what's essentially a solo number, like that track and "Something To Hold," fit logically into this roughly half-hour song sequence. The ensemble dynamic radiating from "Hard Road," is also indicative of the natural logic within the ten tracks. Likewise, the cut with which it's juxtaposed, "No Bird," where horns interlock with the rest of the musicians' playing, generates  momentum that furthers the cumulative force of Are You Open?  Still, the impact running order wouldn't matter much if the original material didn't hold up under initial scrutiny and repeated listenings. Seth Walker's honed his composing skills so that words and music are virtually inextricable from each other and, in turn, the performances, as Rix oversaw them for this studio effort. As a result, a seamless quality permeates this record so that, on a selection such as "Underdog," instruments and vocals are not only tightly interwoven, but also laced with an element of spontaneity that not enlivens this cut but those surrounding it. Throughout Are You Open? there is never a sense the participants are being too careful to get things 'just right' And that's even with discernible attention to detail on display throughout, right down to the engineering (by Walker himself along with Rix), mixing (by Mike Poole and Brandon Bell) and mastering (by Eric Conn). As with the graphics, all those nuances compel close attention and provide ample reward for the concentration.

THE LONG RYDERS, Psychedelic Country Soul (CD)
The Long Ryders, founders of alt-country in the 1980s, saddle up for the first time in thirty years with their biggest and best slice of Americana yet, the aptly named Psychedelic Country Soul. The album was produced by Ed Stasium (Ramones, Belinda Carlisle, The Smithereens) and features a eleven Ryder originals and a cover of their friend Tom Petty's great song, "Walls." Recorded in Los Angeles at Dr. Dre's studio, Psychedelic Country Soul is, in Long Ryder Sid Griffin's own words, "the album we were always trying to make… each flavor which made the band unique is there be it C&W, rock 'n' roll, troubadour folk music, raw R&B, or out-there psychedelia." The Long Ryders (Griffin, ex-Jayhawk Stephen McCarthy, song publisher Greg Sowders and NASA veteran Tom Stevens) are supplemented on the album by old friends The Bangles on harmony vocals and stellar sideman Dave Perlman (Everly Bros. Hoyt Axton) on pedal steel guitar. Yet, ultimately the album is The Long Ryders. With Griffin's familiar electric 12-string guitar, McCarthy's virtuoso Clarence White licks, Tom Stevens earthy bass and Greg Sowders swingin' drums, Psychedelic Country Soul is an album for 2019 made with the flavors of yesterday which has the sound and the spirit of tomorrow. Get ready for the ryde of your life.
RYAN BINGHAM, American Love Song (CD/LP)
HAYES CARLL, What It Is (CD)
CZARFACE, Czarface Meets Ghostface (CD)