It's an interesting week here at New Releases central. We've got a potpourri of new stuff that ranges all over the map, genre-wise, from the return of Old 97's to Wesley Stace's return to his true name, to a double-album of weirdness from The Brian Jonestown Massacre to some serious loveliness from Rhiannon Giddens. There's a little something for everyone, so read on….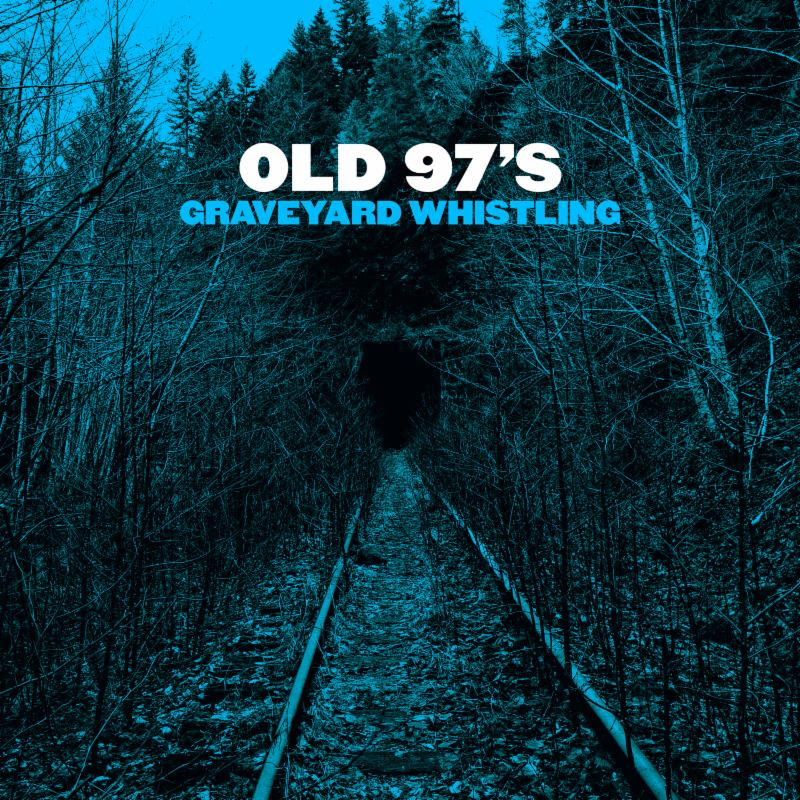 OLD 97's, Graveyard Whistling (CD/LP)
Since forming in Dallas, Texas back in 1993, the Old 97's have managed to find new ways to fiddle with the country-punk-pop they perfected on classic records like Wreck Your Life and Too Far To Care. They dabbled in British pop on 1999's Fight Songs and 2001's Satellite Rides. Drag It Up was a more stripped-down and somber affair. And 2014's Most Messed Up was the most unhinged, punk rock record the band had ever made, perfectly capturing the group's sweaty live performances. It was the record's unruly energy that really made you wonder which direction the Old 97's might go next. The answer comes with the band's 11th studio offering, Graveyard Whistling, an album that lounges in the Old 97's' comfort zone. "Good With God"—the album's icy first single—showed promise, with formidable country artist Brandi Carlile taking a turn on vocals and playing the part of the titular character. It's as sturdy of an outlaw country song the band has done, and Carlile's vocals truly are all-powerful. Pedal steel on "All Who Wander" and "She Hates Everybody" warms things up, and brings the band back to their straight country roots. Graveyard might actually be the most country Old 97's record in years, while maintaining the sticky sweet melodies the band has always nailed. As a whole Graveyard Whistling is another rowdy batch of country tunes, with plenty of Miller's clever turns of phrase. That's not a bad thing.
RHIANNON GIDDENS, Freedom Highway (CD/LP)
Rhiannon Giddens is a folk revivalist who knows that old stories can still have a powerful and painful relevance, and on her second solo album since leaving the Carolina Chocolate Drops, she sings about the history of America's fight against racism, in order to warn of current dangers. Her last album was an adventurous covers set, but here she matches her own powerful compositions based on vivid, true stories from the slavery era against classic blues, and civil rights songs from the 60s. There's a powerful, gospel-edged treatment of Birmingham Sunday, about a church murder by the Ku Klux Klan, and a rousing duet with Bhi Bhiman on Pops Staples' Freedom Highway. Influences include folk, blues and jazz, along with funk and rap on a song about death in present day America. The exquisite We Could Fly brings a note of optimism to this powerful and timely set.
DIRTY PROJECTORS, Dirty Projectors (CD/LP)
Dirty Projectors is the inaugural solo venture of singer/guitarist David Longstreth, who up until now, welcomed a rotating crew of musicians and vocalists into his Brooklyn-based indie-rock outfit Dirty Projectors. The most prominent member was Amber Coffman, whose airy vocals carried the band's pulsing 2009 hit Stillness is the Move, but left the group in 2013 after she and then-boyfriend Longstreth broke up.The dramatic disintegration of their romantic relationship is the through line of Dirty Projectors' self-titled seventh album, which Longstreth recorded amidst his work on Coffman's own solo effort, due later this year. (According to a recent New York Times profile, they have, for the most part, not spoken since late 2015.) Although fans will need to wait to hear her side of the story, Longstreth drops plenty of hints why their love might have soured over the course of nine meticulously crafted songs, capturing the tumult, tears and eventual time-healed wounds of a split.
THE BRIAN JONESTOWN MASSACRE, Don't Get Lost (CD/2xLP)
Any listeners who may have been concerned that Anton Newcombe's last few years of sobriety might result in him turning down the psychedelia and tip-toeing towards the mainstream can breathe a sigh of relief. Don't Get Lost is yet another cracking psychedelic head-spin with plenty of good grooves. In fact, the Brian Jonestown Massacre have created a double album here without a single duff track a mere four months after the release of their last set. As with many double albums, there is plenty of experimentation here, and in due course it may come to be viewed as the Brian Jonestown Massacre's own Sandinista! Nevertheless, despite dipping into genres as disparate as wigged-out motorik grooves, baggy beats, trancey electronic dance music and even laid-back jazz, it's an album without any of the quality control issues of the Clash's famously sprawling opus. In fact, instead of coming over as disjointed and clunky, Don't Get Lost has more of the atmosphere of a Jackson Pollock painting with bright splashes of sonic colour that add up to a seriously groovy album.
WESLEY STACE, Wesley Stace's John Wesley Harding (CD/LP)
With Wesley Stace's John Wesley Harding, Wesley Stace wants everyone to know that he is the artist formerly known as John Wesley Harding. While he may have "broken up the band," he is joined by The Jayhawks on his new album and together they deliver some fantastic songs, including "Better Tell No One Your Dreams," "Let's Evaporate," and "You're A Song."
ALL THEM WITCHES, Sleeping Through The War (CD)
Produced by Dave Cobb (Chris Stapleton, Sturgill Simpson, Rival Sons) and mixed/engineered by UK-bred young-gun Eddie Spear, All Them Witches' Sleeping Through The War is the quartet's most bold and well-crafted record to date. The album's creation marks the first time in the band's history that a record was written before entering the studio. This process allowed for an alignment of the band's art, desire and time. Convening in Nashville for only six days after a year of relentlessly touring their New West Records debut Dying Surfer Meets His Maker, the band's spirit coalesced in a rhythm of statement and melody that simply needs to be heard…repeatedly. With the guidance of Cobb and Spear, Sleeping Through The War captures the truest energy of the group, full blast, fun and contemplative. The record was made with volume in mind. Sleeping Through The War is meant to be played loud, cranked up and without reservation. Feel it live through your stereo system or listen to it speak in tongues through your headphones. The sounds are nothing without the songs, and the songs are nothing without the lyrics. This record is a result of constant touring, world travel, overstimulated/divided humanity, and a learning of awareness and compassion.
SCOTT BIRAM, The Bad Testament 
With the heart of a genuine Texas bluesman, the head (banging) of a Zappa and Lemmy disciple, and boots resting in the dust outside of town at sunrise, Scott H. Biram journeys through the harrowing human condition like no one else. A walk on the Biram side straddles the chasm between sin and redemption and The Bad Testament lands somewhere west of the Old Testament and south of an AA handbook. It's a record of hard-grinding lost love, blues and deep, dark Americana.
CLAP YOUR HANDS SAY YEAH, Tourist (CD/LP)
The Tourist picks up where 2014's Only Run left off: by deepening and expanding the Talking Heads-esque template of CYHSY's early work. No matter how distressed and disconcerted Ounsworth appears across these 10 songs, his voice is swaddled in approachable sounds — synths, effects, harmonicas, acoustic guitars — that shine welcome light on his darkest mumbled ruminations.
KING GIZZARD & LIZARD WIZARD, Flying Microtonial Banana (CD/LP)
The first of five albums the Melbourne outfit are set to release in 2017 (frontman Stu Mackenzie is "no good at chilling"), Flying Microtonal Banana contains nine tracks of chugging psychedelic garage interspersed with classic riffage, including the kind of 60s melodies that sound almost Tudor. King Gizzard have always been prolific – they've averaged two albums a year since their 2010 inception – but that's not to say their dense and complex work isn't painstakingly crafted. The "microtonal" of the title refers to the group's customised guitars, which have added frets that double the amount of playable notes.
XIU XIU, Forget (CD/LP)
AMY MACDONALD, Under Stars (CD)
PISSED JEANS, Why Love Now (CD/LP)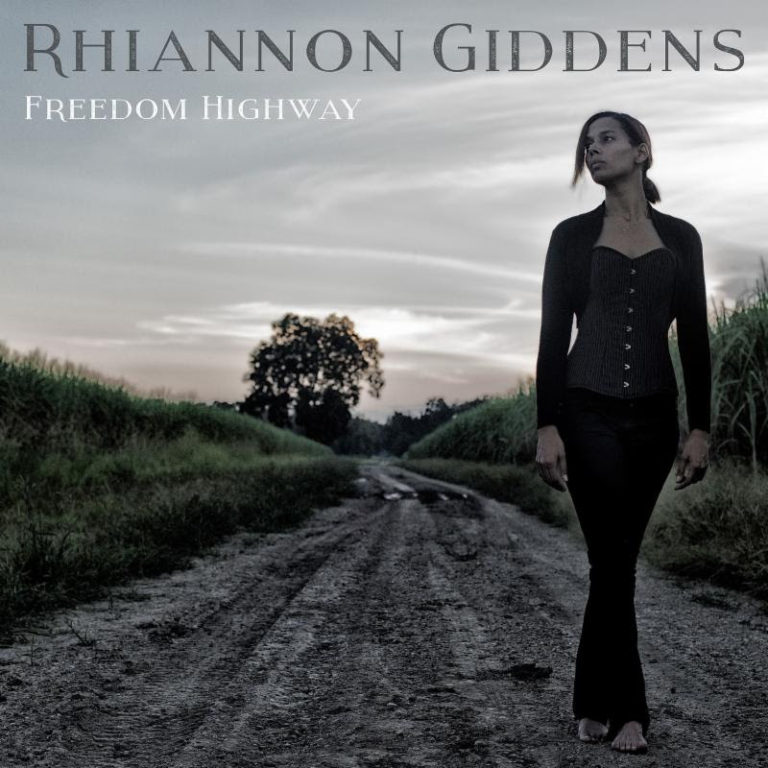 COMING SOON:
BELA FLECK, Juno Concerto (3/3)
BOMBADIL, Fences (3/3)
And don't forget these STILL-NEW platters that matter!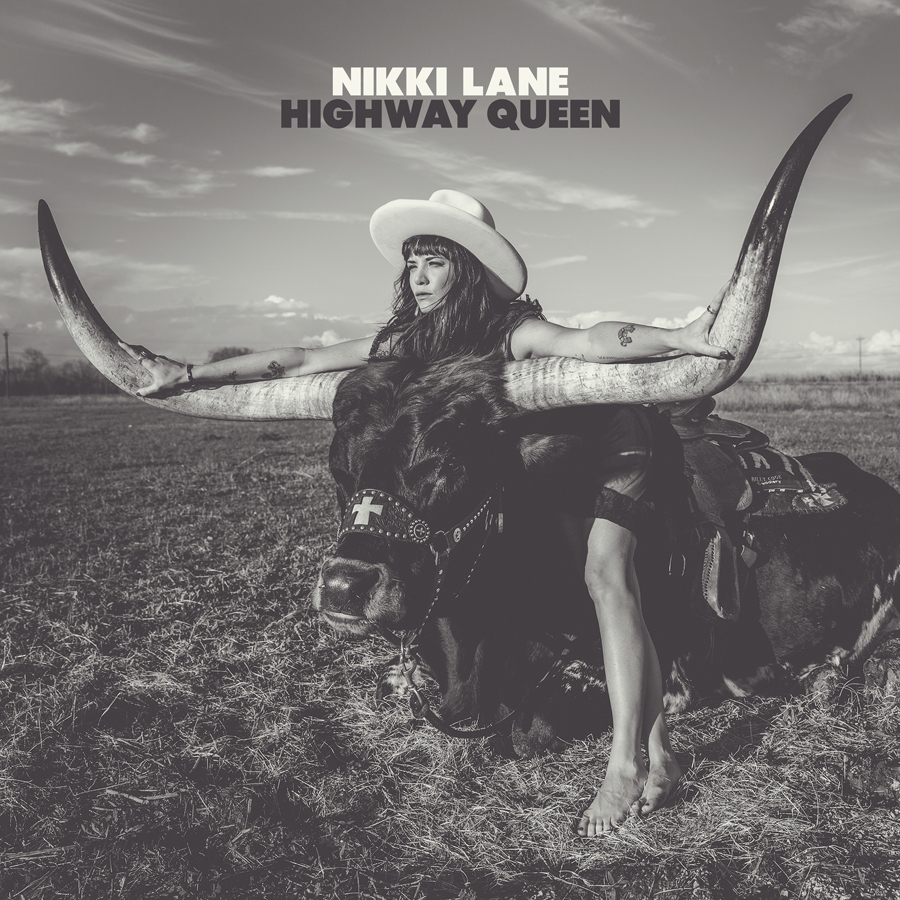 NIKKI LANE, Highway Queen (CD/LP)
Seven hundred thousand rednecks – that's what it takes to get to the top," yells Nashville singer Nikki Lane, having calculated exactly where she wants to be. After working with producers including the Black Keys' Dan Auerbach, her third album sees her take more control, along with boyfriend Jonathan Tyler, for a boisterous collection of firecracking "outlaw country." Lane's fiery, Loretta Lynn/Emmylou Harris-style vocals deliver tales of life on the road, smalltown gossips and female empowerment. She sassily sings of breaking hearts in every town, but Send the Sun alludes to the depressions caused by conducting a relationship via telephone. The beautiful, pedal steel-laden Forever Lasts Forever mourns a failed marriage. It makes for a convincingly personal but still universal portrait. Trading postmodern sheen for a more traditional sound could help attract the support from country radio stations that Lane needs, in a crowded field, to achieve a mainstream breakthrough. But even if not, "There ain't no one gonna make me stop."
RYAN ADAMS, Prisoner (CD/LP)
It's hard to make American rock with the epic sweep of Springsteen or Petty and keep it free of bombast. Ryan Adams doesn't always manage it on Prisoner, his first album since he covered Taylor Swift's entire 1989 album a couple of years ago, and his first set of original material since 2014. But he comes close. Between the clanging power chords and the big choruses, Adams, who also produced Prisoner, leaves ample space for intimacy. And he doesn't bellow; he sings the tunes. Such restraint is appropriate on Prisoner's vignettes of lost love. Shiver and Shake seethes with regret and muted passion, and a reverberating guitar coils around the plaintive Outbound Train. His heart-on-sleeve lyrics are often unambiguous: "Feels like I'm headed for a breakdown," he sings on Breakdown; "I am a prisoner," he declares on the title track, as a guitar chord pans prettily across the stereo. Adams is at the peak of his powers on Prisoner.
SON VOLT, Notes Of Blue (CD/LP)
For Notes of Blue, Son Volt explores many facets of just that. The ten songs that make up the album's brief half-hour runtime pull from a number of influences. Farrar has said that he was influenced on this album by the unique guitar tunings of the likes of Mississippi Fred McDowell, Skip James, and Nick Drake and it shows. This isn't mass marketed and neatly packaged blues rock. This is a deep dive into the blues roots of a number of genres. There are country-blues in album opener "Promise of the World." Songs like "Cairo and Southern" ramps up the blues aspects of the folk rock melodies of the Laurel Canyon Sound. But the most satisfying songs on Notes of Blue are when Farrar and company turn their amps up to that proverbial eleven and put on a pure rock and roll blues revue. From the driving kick drum anchored fuzz of "Cherokee St." to the almost punk ferocity of "Static" to the album's true standout track, "Midnight." There's more than a little of Tom Waits' cabaret rock and roll flare in the slow but forceful guitar strut and the lyrical balancing act between damnation and redemption when Farrar intones the song's tag line "It's always midnight way down in Hell."
THE GIBSON BROTHERS, In The Ground (CD)
The Gibson Brothers' brand of bluegrass is a visceral mix of heritage and soaring harmony, making them the premiere brother duet of the genre, following in the footsteps of legendary brother acts such as the Stanley Brothers, Jim & Jesse, and the Osborne Brothers. Their first-ever album of entirely original songs, In the Ground sees the Gibson Brothers taking on their own roots as the sixth generation of Gibsons to grow up on their family farm. The two-time International Bluegrass Music Association Entertainers of the Year follow up their stellar, 5-times nominated tribute to brother harmonies, Brotherhood, with this latest effort, which digs even deeper into their commitment to family and their history. The themes come from the farm, their childhood, and the region in which they were raised. One can hear their dedication to the songs, from the lighthearted to the profound; in the modernity of the lyrics, matched with a virtuosity that feels somehow both traditional and revelatory. Featuring celebrated, award-winning Dobro player Rob Ickes, In the Ground reaches into new territory for the Gibson Brothers as they reflect on their past.
ALISON KRAUSS, Windy City (CD/LP)
Alison Krauss injects classic songs with new life  on her first solo album since 1999, paying tribute to masters such as Willie Nelson, Ray Charles and Roger Miller, while offering a contemporary context. Krauss, a longtime Grammy favorite for her work in bluegrass and folk, is trying something new with country and the album marks a comeback for her, after a battle with dysphonia, a health condition that caused her throat to close, making it impossible for her to sing. It's hard to argue with the way Krauss, with help from veteran producer Buddy Cannon, gives a lot of these songs new life.
ROBERT RANDOLPH & THE FAMILY BAND, Got Soul (CD/LP)
Got Soul. The album reaffirms that Randolph and his Family Band have truly evolved into one of the most exciting and innovative outfits in contemporary music. Got Soul takes stock of Randolph's past as a church musician as it pushes the band forward into new places. There is no shortage of originality on the album with songs that run the gamut from gospel numbers to deep, funky grooves to incendiary rock-and-soul jams. The hauntingly exquisite "Heaven's Calling" features Randolph on solo steel while guest vocalists Darius Rucker and Anthony Hamilton lend their golden voices to "Love Do What It Do" and "She Got Soul" respectively. "I Thank You," the 60s Sam & Dave R&B smash, is completely re-imagined in the hands of the Family Band and Snarky Puppy's very on Cory Henry.
OTIS TAYLOR, Fantasizing About Being Black (CD)
Intended as a history of African-American life, from slavery onwards, the 15th album from "trance blues" maestro Otis Taylor proves a raw experience. Banjo Bam Bam, for example, is the voice of a shackled slave who is slowly losing his mind, Jump Out of Line an edgy, uptempo piece about civil rights marchers' fear of being attacked. Elsewhere come troubled stories of mixed-race relationships and children given up for adoption. It's unflinching stuff, though Taylor rings the changes musically. His customary guitar and banjo drones are here, along with fiddle and cornet, but there's also John Lee Hooker-style raunch, slide guitar from Jerry Douglas and the psychedelic flourishes of teenage axe tyro Brandon Niederauer.|
EISLEY, I'm Only Dreaming (CD/LP)
Eisley have proven themselves to be a consistent staple in the scene for the past 20 years. In that time, the band has gone through several lineup changes, resulting in their current state, with Sherri DuPree-Bemis now acting as the only singer. It's a daunting thing to take on, but at the same time incredibly exciting. The desire to forge toward something new is palpable on new album I'm Only Dreaming. Listening to the record, it's clear that DuPree-Bemis has taken the new challenge in stride. The rest of the band doesn't waste any time incorporating new sounds either. On "Sparking," a faint trip-hop beat flows through the undercurrent, while DuPree-Bemis' voice floats above. Will Yip's production is clear and a great direction for the band; their usual indie-pop dips into waters of spacier music on tracks like "You Are Mine." Throughout the record, DuPree-Bemis doesn't shoulder the vocal duties alone, as she's joined by the likes of Anthony Green of Saosin and Circa Survive, as well as her husband, Say Anything frontman Max Bemis. Her voice can easily keep up with Green's register, both vocalists swirling together to generate sweet feelings of bliss and beauty. Plus, any collaboration with Max is a surefire hit to the feels
HANNI EL KHATIB, Savage Times (CD/LP)
While Hanni El Khatib's music clearly has mainstream appeal, given it's been featured in multiple television series soundtracks from Suits to Luther, the singer songwriter remains pretty unconventional. A San Francisco-based musician with Palestinian and Filipino parents, and a penchant for both classic rock n' roll and rhythm and blues, eclectic sounds and themes make their way into his songs – and his latest 19-track record Savage Times is not free from these contrasts. First track "Baby's OK" crashes in as a Strokes-influenced two and a half-minute, light-hearted clanger, which seems to be about annoying his girlfriend by getting too high. But the album takes a more aggressive, thrashy and serious turn with "Born Brown" and "Mangos and Rice", two tracks that seem to tackle the singer's lack of control over his cultural identity.Then weaved into the record are softer, disco-inspired songs like "Paralyzed", which fittingly seem to reference softer feelings too – it's technically a love song, granted "You came all over me / like a ton of bricks" is hardly a subtle portrayal of infatuation. "Gun Clap Hero" is also an overt critique of US gun culture – but to a chirpy, tame rock riff. Jazz piano makes its way into the slower "Black Constellation", showing the range of influences El Khatib has squeezed into the album.
GRAILS, Chalice Hymnal (CD/LP)
For new album Chalice Hymnal, it helps that Grails has been on its members' respective backburners for six years. After 2011′s Deep Politics, Grails co-found Emil Amos released an album with meditative doom metallers Om and four with his lo-fi folk project Holy Sons. Amos also joined his songwriting partner in Grails, Alex Hall, for a series of instrumental, hip-hop-influenced records under the name Lilacs and Champagne. So while this project, itself, took some time off, its members certainly did not. They did, however, bring back a lot of new ideas to the table on new album Chalice Hymnal, a record that sounds simultaneously like the band's most diverse and most accessible yet.
JENS LEKMAN, Life Will See You Now (CD/LP)
Singer Jens Lekman has always reveled in quirky, whimsical storytelling, sort of like the indie-pop inverse of Tom Waits. His fourth LP, Life Will See You Now, presents 10 new vignettes with a bizarre cast featuring a Mormon missionary seeking the meaning of life, a pair of friends joyriding on a hotwired Ferris wheel in the middle of the night and a man curiously examining a 3-D printout of his own tumor. One disco-y tune recounts "How We Met, the Long Version," but it goes back to the Big Bang. Although Lekman's voice sometimes sounds like Morrissey doing a Kermit the Frog impression, he revels in strong songwriting and brilliant hooks played on steel drums, funky horns and hip-hop bells.