All of these titles and more are available for curbside pickup and in our webstore. Give us a call at 864-235-7922 or email info@horizonrecords.net to arrange for curbside pickup, or click HERE to visit the webstore!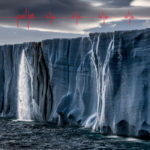 PEARL JAM, Gigaton (LP/CD)
Trust Pearl Jam to still surprise us in 2020. The Seattle rock gods have made an album we didn't know we needed."Gigaton" is a fascinating and ambitious 12-track collection with a cleaner, crisper sound that is studded with interesting textures, topped by Eddie Vedder's still-indignant voice. Get more info about this release HERE.

WAXAHATCHEE, Saint Cloud (LP/CD)
According to the title of her previous album, Alabama songwriter Katie Crutchfield was Out in the Storm, playing breakup songs with a hulking rhythm section. On the follow-up, she sounds like she's out the other side of it, more or less. With the wind dropped and the air cleared, Crutchfield has turned away from indie-rock entirely to embrace the Americana and country-rock of her native region, and in so doing has made the best album of the year so far. Aided by unfussy, clean but never sterile production by Brad Cook – and perhaps the sobriety she has recently embraced – the haze has lifted and her songwriting can really be seen. What songs these are, genuinely good enough to be compared with peak Dylan: like him, Crutchfield is adept at nestling into the almost comforting niche of heartache and hopping out again with a grin ("Marlee's in the back just trying to maintain her wind on the weathervane" is just one very Dylanesque line, too). On the infectious mid-tempo hoedown Can't Do Much, she's happily hopeless, "honey on a spoon", and on The Eye there's more joyously wild new love: "You watch me like I'm a jet stream." But the album is full of hard-won wisdom, some of it self-lacerating, set to backings that are variously stoic and bruised. The peak on this high plateau of American song is Ruby Falls, a frank, poetic valediction to a former lover about how things just don't work out sometimes. You can almost feel her hand in theirs; once again, she clears the air to reveal something beautiful and true.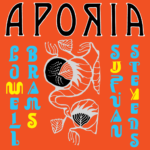 SUFJAN STEVENS & LOWELL BRAMS, Aporia (LP/CD)
Aporia is a New Age album from Sufjan Stevens and his step-father and record label co-owner, Lowell Brams. The 21 songs on Aporia are tightly crafted, resonating with a gem-like intensity, made in the spirit of the New Age composers who sanded off the edges of their synths' sawtooth waves. Aporia approximates a rich soundtrack from an imagined sci-fi epic brimming with moody, hooky, gauzy synthesizer soundscapes, suggesting the progeny of a John Carpenter, Wendy Carlos, and Mike Oldfield marriage — but it stands apart from these touchstones and generates a meditative universe all its own.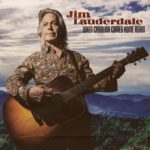 JIM LAUDERDALE, When Carolina Comes Home Again (LP/CD)
You could say it's remarkable that Lauderdale counts this as his 33rd album release. You'd expect his creative juices to run dry. But this is a return to his roots in North Carolina; here we have 13 tracks of acoustic country bluegrass that.often sound traditional, but his ear for a contemporary country tune colors the whole album: not a bad thing.  There is the firm imprint of Lauderdale on each track – positive, bright and energetic compositions. Of course we have stories of heartbreak but none of the standard lyrical folklore of regular bluegrass such as drowning in rivers or being stabbed by jilted lovers etc. Surrounded by a tight and accomplished band most tracks are full of harmonies and danceable rhythms. "As A Sign" is a break up song that's far too cheerful for you to feel anything other than his relief at the fact she's gone! "You've Got This" also kicks along at a pace driven by banjo (Matt Pruett), mandolin (Aaron Ramsey) and fiddle (Pattie Hopkins Kinlaw). The guitars of Nick Dauphinais and Presley Barker are to the fore in "Mountaineer". Whilst written by Lauderdale this is a very traditional tune that seems European in its origins. Lauderdale can take it down a notch and "I'm Here To Remind You" is a slow and poignant ballad before cranking up with "Moonrider" where the band comes from the shadows and gets to flourish. I could write about all the tracks because they all contain memorable choruses, great tunes and crafted words. "Misery's Embrace" is virtually straight country with its refrain and harmonies. "Last To Know" is that delightful country twist of a lyric where Lauderdale implores his paramour to ensure that he's ill informed if her mind's on leaving. Again straight country, at a gentle pace, with a sentimental fiddle adding to the heartbreak.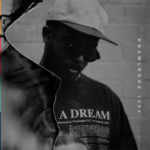 KNXWLEDGE, 1988 (LP/CD)
If Knxwledge built his sound on a reliable framework, then what separates a project like 1988, his sophomore album on Stones Throw, out today, from his dozens of previous works? The answer can be found in the album's tracklist which, when arranged as a sentence, reads: "Don't be afraid. Because tomorrow's not promised. Do you. That's all we can do. Listen; learn how to cope with reality. You only get one, so live life. Be safe. Watch who you call your homie. They come and go. Don't gotta be gangsta all the time. Believe me; it can be so nice. Make use of the time. Make it live forever. A woman's life is love. A man's love is life. Keep on minding my business." Every Knxwledge project, remix, and loosie has led to this moment. Perhaps more than any other producer working today, Knxwledge uses samples as relics of time, bent to help listeners wade through their memories. 1988 stands as a distillation of time told through music and, more importantly, a fire set of beats for heads to strain their necks to.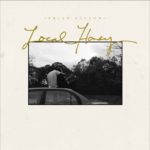 BRIAN FALLON, Local Honey (LP/CD)
Sorry, Iggy, but rock's a young man's game, at least judging by the rate at which Americana bawlers mature into introverted country folk.  The latest to do so is The Gaslight Anthem's Brian Fallon, decelerating into his forties with a third solo album of eight graceful, acoustic-led ballads about the American middle-aged struggle, which appears to be more 'dreaming of horses' than 'expensive extension'. To his credit, Fallon brushes his lofty melancholy with modern oils; a National guitar hum gives romantic and hard-bitten odes like Lonely For You Only, Horses and Hard Feelings an ambient contemporary feel, misty EDM atmospherics echo and flitter in the background of 12-step anthem 21 Days, and on Vincent glitchy clicks accompany the sweetly strummed tale of a beaten woman murdering her abuser.Even when Fallon does resort to simply weeping into the sawdust – You Have Stolen My Heart and When You're Ready – it's over the sort of gorgeous and poignant love letters to his family that make homeliness feel close to Godliness
CANDLEMASS, Pendulum (LP/CD)
Throw Down Your Heart (CD/DVD)
Music, definitely at its best and sometimes at its worst, brings people together. It's an agent of good in the world, a way to bring together performer and listener, musicians with other musicians, and cultures with other cultures. It takes a big, big world and makes it a little bit smaller. That's what makes the latest from banjo wizard Béla Fleck such a worthwhile piece of work. Throw Down Your Heart, is the complete collection of sessions from his African journey to discover the roots of the banjo, a trip documented in the 2009 film of the same name.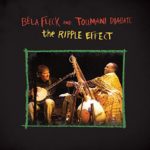 The Ripple Effect (LP/CD)
Recorded live, The Ripple Effect serves as a showcase for just how deeply talented and generous Fleck and Diabaté are as musicians. The pair alternate between lead and rhythm turns, Fleck taking center stage on his own songs like "Bamako" and "Snug Harbor," Diabaté taking the spotlight on his "Manchester" and "Kauonding Sissoko." What stands out is just how virtuosic each is at his respective instrument, but also how generous both men are as musicians. The two meld their styles together seamlessly, no egos or showboating. Fleck and Diabaté shine as individuals and as rhythm accompaniment, each providing a sturdy base for the other to play off of. The Ripple Effect also serves an important musical purpose. It recontextualizes the banjo, taking it out of the realm of stuffy white hokum in which the masses might picture it and placing it on the global stage where it belongs. On the flip side, it takes the kora and African music and strips it of its otherness, and highlights the impact this instrument and style have had on American roots music. It takes two seemingly disparate things and shows that at their core, they're awfully similar.
GENE'S PICKS: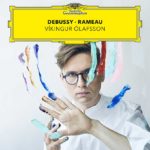 VIKINGUR OLAFFSON, Debussy-Rameau (CD)
When Víkingur Ólafsson was about 5 years old, he already knew what he wanted to be. "It sounds crazy, but I always saw myself as a concert pianist," he says. "Even if I wasn't a good pianist." The Icelandic musician, who turned 36 last month, has become a very good pianist indeed. Whether playing baroque or contemporary music, Ólafsson's technique is formidable, but it's transparency combined with warmth that has defined his singular sound. He is sought after by the world's top orchestras and concert venues and has signed on with the swanky Deutsche Grammophon record label. After well-received albums of Philip Glass and J.S. Bach, his latest album, Debussy – Rameau, unfolds almost like a classical mixtape, with Ólafsson juxtaposing tracks by two French composers, born almost two centuries apart, who both broke new ground in music. The pianist says he tried to create a conversation between Jean-Philippe Rameau, the baroque master who literally wrote the book on French harmony, and Claude Debussy, who, straddling the 19th and 20th centuries, absorbed those theories and then, as Ólafsson says, "threw them out the window."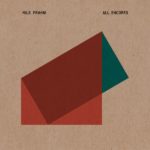 NILS FRAHM, All Encores (LP)
Nils Frahm's All Encores encompasses his three Encores EPs as one full length featuring 80 minutes of music, to follow his masterful 2018 album All Melody. While Encores 1 focused on an acoustic pallet of sounds with solo piano and harmonium at the core, and Encores 2 explored more ambient landscapes,  Encores 3 saw Nils expand on the percussive and electronic elements in his work. Having all three of these collections in one place for the first time displays the astonishing breadth of Frahm's musical skills.
KILLER REISSUES: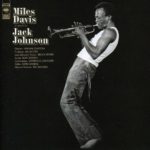 MILES DAVIS, A Tribute To Jack Johnson (LP)
A brilliantly remastered version of Miles Davis' A Tribute to Jack Johnson was originally conceived as the soundtrack for a documentary on the life of the first African-American heavyweight boxing champion, but the album stands on its own as one of the most brilliant, compelling fusion recordings ever made. This is due in large part to the increasing influence of rock and funk on miles's aesthetic, to the superb musicians (including Davis himself – who turns in some stunningly vigorous solos), and in part to the production skills of Teo Macero, who collaged the album together from numerous jam sessions into two lengthy, majestic tracks.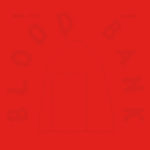 BON IVER, Blood Bank (10th Anniversary Edition) (red translucent vinyl LP)
A limited edition tenth anniversary reissue of Bon Iver's seminal EP Blood Bank with brand new live renditions of all of the EP's tracks. The also features new artwork and an in-depth essay written by longtime Bon Iver friend Ryan Matteson. The LP inside a matte finished gatefold jacket with spot gloss inks, wrapped in a clear plastic printed sleeve, and contains a full-color 4 page insert.