Holy cow, the New Release train has rolling in hard this week! Shins, Magnetic Fields, Rev. Peyton's Big Damn Band, Marty Stuart, some ECM jazz for Gene, oh my! Read on….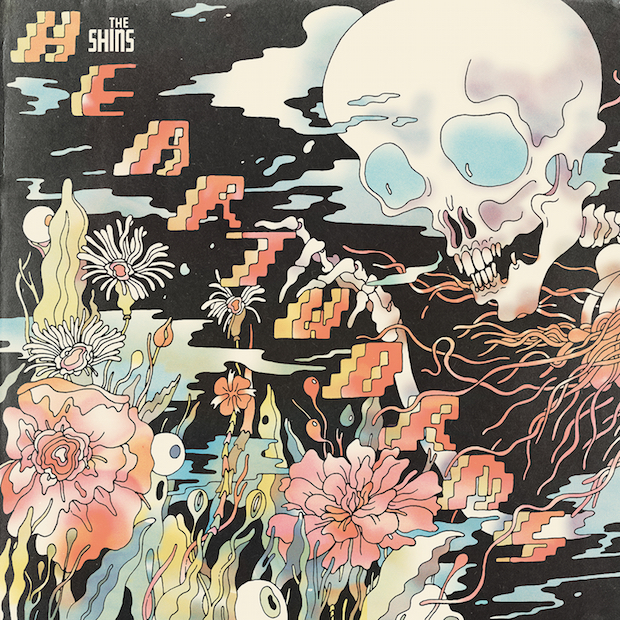 SHINS, Heartworms (CD/LP)
The Shins' freaky fifth album, Heartworms, teems with psychedelia that'll please the lava-lamp-and-incense crowd. From Magical Mystery Tour-styled sound effects ("Painting a Hole") to hypnotic island vibes ("The Fear"), the project contains some of the band's most adventurous music yet. And songs like "Name For You" and "Cherry Hearts" prove Mercer still pens some of indie-rock's most addictive pop melodies.Mercer's lyrical luster has diminished somewhat since the band's halcyon days, but he still flashes poetic brilliance often on Heartworms: Take "Mildenhall," a lilting, autobiographical standout about spending his teenage years on an English military base. And clever lines hide throughout the album, like the biting aside on "Half a Million" where Mercer sneers, "I'm just too lazy to make amends." True to the band's spirit, but willing to push beyond aesthetically, Heartworms is a rewarding and singular addition to the Shins' catalog.
MAGNETIC FIELDS, 50 Song Memoir (5xCD/5xLP)
Eighteen years after the epic 69 Love Songs, Stephin Merritt has crafted an autobiography in 50 songs, one for each year of his life. The singer-songwriter rifles through twice that number of instruments as his lugubrious baritone drolly documents pivotal experiences. There is the childhood pain of rejection by a pet ("We had a cat called Dionysus … every day another crisis"), his mother's ghastly taste in men and his suspicions, in '92 Weird Diseases, that he may have Asperger's. Some songs are drily or blackly funny, others are wickedly vengeful ("When I write my memoirs, you will read them with pain … searching in vain for your name"), dark or deeply moving. As his life unfolds from romantic disaster to pop crisis ("Rock'n'roll will ruin your life and make you sad," he deadpans) to some sort of equilibrium, the music evolves from a solitary ukulele to richly observed baroque new wave and operatic synthpop, all with terrific tunes. It's an album worthy of Merritt's grand half-century.
REVEREND PEYTON'S BIG DAMN BAND, Front Porch Sessions (CD)
Southern Indiana-bred and Albino Skunkfest-bound singer-guitarist Reverend Peyton is the bigger-than-life frontman of Reverend Peyton's Big Damn Band. He has earned a reputation as both a singularly compelling performer and a persuasive evangelist for the rootsy country blues styles that captured his imagination early in life and inspired him and his band to make pilgrimages to Clarksdale, Mississippi to study under such blues masters as T-Model Ford, Robert Belfour and David "Honeyboy" Edwards. The Front Porch Sessions maintains a potent level of intensity throughout, from the upbeat optimism of the album-opener "We Deserve a Happy Ending" to the blunt slice-of-life rural reality of "One More Thing" to the rollicking, playful swagger of "Shakey Shirley," "One Bad Shoe" and "Cornbread and Butterbeans." Meanwhile, the instrumentals "It's All Night Long" and "Flying Squirrels" demonstrate the Rev's nimble, imaginative guitar work.
MARTY STUART, Way Out West (CD)
Way Out West is Marty Stuart's album-length paean to the myth and magic of the American West. It finds country's stalwart neo-traditionalist turning cosmic cowboy for a journey through the Joshua trees, shadowy canyons and desert dreams that tantalize travelers with the promise of a golden shore on the other side. Stuart grew up in Mississippi, captivated at an early age by glimpses of the West like the Bakersfield sound of Buck Owens and the cowboy ballads of his namesake, Marty Robbins. Having made his mark on country over the last four decades, first as a guitarist with Flatt & Scruggs and Johnny Cash and then as a reliably roots-conscious solo artist, Stuart takes the occasion of his 18th album to bring his Western preoccupation full circle with a moody, atmospheric song cycle. All the elements woven through the record come together, as surf music, spaghetti western soundtracks, psychedelia, and cosmic country merge in celebration of the idealized West that Stuart's album brings to life.
KURT ROSENWINKEL, Caipi (CD)
Ten years in the making and with master guitarist Kurt Rosenwinkel predominantly playing all the instruments (aside from additional contributions from notable guests such as Mark Turner on tenor saxophone and Eric Clapton on "Little Dream"), this is an intriguingly fine album of light, but not lightweight, tracks. Opening with a distinctly Brazilian feel on the title track, its successor, "Kama," is characterised by falsetto, slightly tremulous vocals and legato violin from Frederika Krier. Typically, the pop/rock element of the songs presented here, such as on "Chromatic B," are deceptively straightforward sounding but in truth they're anything but. Skilfully crafted, the tunes contain a wealth of ideas often interposed with complex time signatures and overlaid motifs, that are atypical of most pop music.
PIETA BROWN, Postcards (CD)
For Postcards, Pieta Brown penned simple acoustic demos while in hotel rooms on tour and sent them to various musical collaborators, including Calexico, Mark Knopfler, and David Lindley, to turn into a shared track. That is what is meant by them being postcards. Brown and her co-writers never worked in the same physical place or spent time together. While Brown's the instigator and her name is on the record cover, all of these cuts were co-authored with another from a distance. The results are quite lovely and fascinating. Brown's soft, soothing voice links the songs together even as they differ from each other in tone and substance. The album is full of depictions of sunsets and prairies in all their glory. There is a real, deep, human need to witness and document this. But the world is also full of people. Brown's postcards function best when both sender and addressee engage each other as people as well as artists.
KEB DARGE & CUT CHEMIST, Dark Side (CD/LP)
Picking up where they left off on the 2007 compilation 'Lost & Found – Rockabilly & Jump Blues', Keb Darge & Cut Chemist join forces once again, this time to explore the wonderful world of 1960s Garage music. While Rockabilly could be defined as a DIY emulation of the music of Buddy Holly, Eddie Cochran and others by young American artists, Garage was heavily influenced by British bands of the day like the Beatles, Kinks & Rolling Stones. Simple drum kits, guitars and the occasional organ keep the sound honest and raw, retaining a palpable sense of excitement even to this day. With a multitude of bands springing up all over the SA, many of these wonderful records were released in tiny numbers, making certain titles almost impossible to find. Keb Darge's love affair with this intriguing genre happened almost by accident, while on the hunt for obscure Northern Soul records. "DJ Shadow told me I would like Garage years ago, but I didn't listen." Hearing a few records he liked and being assured by collectors that they were classified as 'Garage' got him hooked, so for the last years he's been digging obsessively for the stuff. Knowing Cut Chemist was a collector, he suggested they collaborate on a compilation, and 'The Dark Side' was born. 30 obscure records, some of which change hands for frightening amounts of money, all with wonderful stories attached as told in Keb's encyclopedic and entertaining liner notes.
TENNIS, Yours Conditionally (CD)
There seems to be a general feeling that pop music should stay a bit simple or escapist and not move through a multitude of moods and notions in the span of one song. That's could be why, six years in and four albums deep, there's still some hesitation toward categorizing Tennis as a "pop group." The duo's latest, Yours Conditionally should settle that issue at last. It's a collection that explores the uncertainty of one's identity and their understanding of past experiences and current trajectory. And it's as poppy as anything.
HA HA TONKA, Heart-Shaped Mountain (CD/LP)
An adventurous band from Missouri opens up its sound with its fifth album, Heart-Shaped Mountain. As with its past releases, the band's gift for clear-eyed, intelligent songwriting proves that they're still a cut above other bands that fuse indie with Americana, while remaining beholden to neither style. A song like "Favor" could fit in as a campfire singalong, "Going That Way" takes on a careening momentum as she comes around the mountain, while a somewhat left field song like "Land Beyond" seems to take its cues from somewhere else entirely.
HURRAY FOR THE RIFF RAFF, Navigator (CD/LP)
Hurray For The Riff Riff, aka Alynda Segarra was born and raised in the Puerto Rican Bronx, which serves as the album's origin point. She embeds the rhythms of the Latinx diaspora throughout this musical narrative, which unfolds like a Broadway musical (the packaging looks like a theater program – a nod to Hamilton, perhaps?). For this project, she's enlisted new collaborators, notably the versatile guitarist Jordan Hyde and several percussionists, including Juan-Carlos Chaurand and Norka Hernández-Nadal. Relating the saga of a particular wandering woman – Segarra's alter ego, Navita Milagros Negron – and of a people displaced through exile, segregation and gentrification, The Navigator repositions roots music as an anti-nostalgic tool: a truth-telling device. And it does so through the undercurrents of Cuban son, Puerto Rican bomba, and Nuyorican salsa, interwoven with doo-wop, rock and gospel soul.
JUDAH & THE LION, Folk Hop N Roll (CD/LP)
With their second full-length album, Folk Hop N Roll, Judah & The Lion shine a light on the place where their influences overlap. It's a wide-ranging sound, with fuzz bass, hip-hop percussion, distorted banjo riffs, and super-sized melodies all stirred into the same mixing pot.
VALERIE JUNE, Order Of Time (CD/LP)
Valerie June's major label debut Pushin' Against A Stone was hailed as a one of the best albums of 2013, and her follow-up The Order of Time carries and expands the weight of that acclaim. The Order of Time continues June's fusion of a diverse set of influences into a modern eclectic style. The title defines the album's driving force as time and the joys, heartbreaks, and pain one naturally encounters in life. Lyrics explore those elements, and June's unique vocals stands as strong as on her debut, but the rhythmic background and integration of a strong series of organ performances creates a sonic quality for time that personifies the album's theme.me
LAURA MARLING, Semper Femina (CD/LP)
Laura Marling's sixth album is not a record much interested in wearing its intelligence lightly. A concept album about femininity and female relationships (or "an exploration of womanhood", as one magazine put it, making it sound like something that worthy Channel 4 would have broadcast in the early 80s), it starts quoting Virgil at you before a note is struck: the Latin title is a bowdlerised line from the Aeneid, which edits a dire warning from the god Mercury that: "Woman is always fickle and changeable" into the more positive slogan: "Always a woman".
MURS, Captain California (CD)
JOSH TURNER, Deep South (CD)
GREG GRAFFIN, Millport (CD/LP)
BUSH, Black & White Rainbows (CD)
CHICKENFOOT, Best + Live (CD)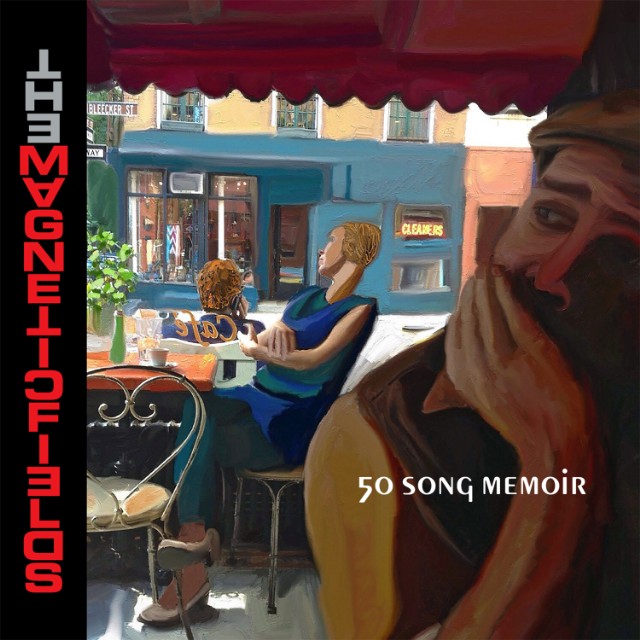 Jazzy Gene's Corner
JULIA HULSMANN, Sooner Or Later (CD)
German pianist Julia Hulsmann can be a most secretive artist as well as an empathic accompanist, but Sooner and Later draws her long-running trio into some explicitly jazzy moods, when they aren't sounding fascinated by world music references from recent tours, notably to central Asia. The band consistently speak with one voice (she and bassist Marc Muellbauer often drop in and out of unison passages), and the coalescing conversation of From Afar epitomises that in its brief piano motifs, answering double bass, and slowly gelling harmonies. Hülsmann's meditative dynamism resonates through Thatpujai (formed of solo phrases by the late German jazz pianist Jutta Hipp); drummer Heinrich Köbberling's You & You becomes almost Jarrett-like; the Kyrgyzstan folk tune Biz Joluktuk is classically delicate; JJ is relaxed and boppish, and Radiohead's All I Need suggests Hülsmann has listened to Brad Mehldau's investigations of the same source. It's a quietly classy and vivacious set.
JOEY DEFRANCESCO, Project Freedom (CD)
Widely regarded as peerless on the Hammond B3 organ, Joey DeFrancesco releases his first ever quartet album, an impassioned tale of love and peace titled 'Project Freedom'. Aside from the always prominent influence of his hometown of Philadelphia, the album is largely inspired by the differing viewpoints he has been exposed to from years of globetrotting and world touring. "I always thought that as touring musicians, we were spreading peace," he explains. "No matter what happens in the world, we keep playing. In a lot of the so-called forbidden places too. When we're there, through war and conflict, problems melt away through music." Joey DeFrancesco & The People, a unit he'll tour with in 2017, features guitarist Dan Wilson, saxophonist Troy Roberts, and drummer Jason Brown.
KILLER REISSUES & COMPILATIONS
EDDIE "LOCKJAW" DAVIS, The Prestige Collection 1958-61 (4xCD)
Among the main protagonists credited with linking the big band era with the soul jazz scene that emerged during the late 1950s, Eddie "Lockjaw" Davis remains a notable influence on jazz saxophonists to this day. While perhaps not always displaying the finesse of his contemporaries, Davis produced a tone that was wholly unique and capable of emitting an aggressive, bluesy sound alongside lines of great tenderness and sensitivity. The flexibility of his playing lent itself to rhythm and blues, swing, hard bop and Latin jazz over the years, and while his early career featured Davis supporting some of the finest artists of the period, his greatest records came when he took up the role of bandleader, notably during his tenancy with the Prestige label. This collection features the eight albums by Eddie "Lockjaw" Davis as leader released on the Prestige label between 1958 and 1961. Presented here with delightful, remastered audio and in their completion, the set includes over five hours of extraordinary music in total, and serves as the perfect introduction to this maestro's work, or as a welcome reminder of a musician whose enormous contributions to the jazz genre are, on occasion, criminally overlooked.
JOHNNY GRIFFIN, Riverside Collection 1958-62 (4xCD)
In a career spanning over six decades, Johnny Griffin has carved out a reputation as one of hard bop s pioneering musicians. Dubbed the Little Giant due to his modest stature and hard-edged sound, his fast, controlled and harmonic style has featured on some of the finest records created within the genre. Although known for playing in support of many big names in jazz – Thelonious Monk, Dizzy Gillespie, Art Blakey etc. – as well as for his partnership with fellow sax man Eddie Lockjaw Davis, it was as bandleader that Griffin produced his best work, with his output for Riverside Records in the late 1950s and early 1960s being considered his career highlight by most critics and fans. John Arnold Griffin III was born in Chicago, Illinois on 24th April 1924. He studied music at DuSable High School, progressing from clarinet to oboe then to alto saxophone, all under the tutelage of famed violinist and musical educator Walter Dyett. Johnny started his professional career at an early age, playing in the band of blues legend T-Bone Walker at 15, before joining Lionel Hampton s big band just three days after his High School graduation. It would be Hampton that encouraged the young Griffin to switch to tenor saxophone, which became his instrument of choice for the rest of his career, although he could be heard playing other saxes – including baritone – on occasion. Griffin made his first recordings in 1945 aged just 17, while still with Hampton. This four disc collection brings together the finest material Johnny Griffin released during his years on the Riverside label. Featuring eight fully-remastered albums, containing in total more than five hours of music, this set can serve as both a fitting introduction to this truly exceptional player, and a welcome reminder for jazz fans of what an inspiring and influential musician the man dubbed the fastest tenor in the west really was at this time.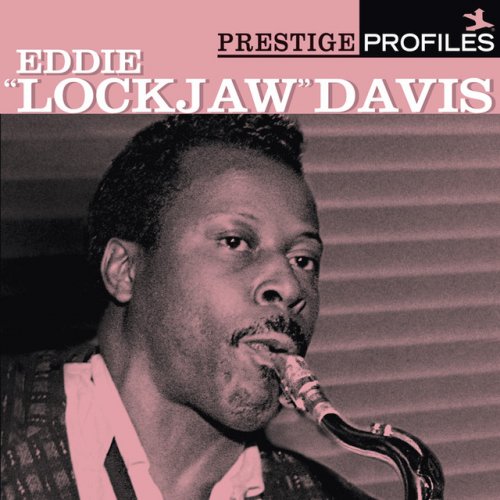 And don't forget these STILL-NEW platters that matter!
BELA FLECK, Juno Concerto (CD)
Béla Fleck is the world's premier banjo player, a 16-time Grammy Award winner nominated in more categories than any other musician, a genre-busting collaborator, a film producer and a composer. Foremost, though, he is a dad. The impact of fatherhood on Béla is reflected in Juno Concerto, named for his firstborn son with fellow folk musician Abigail Washburn. The album was recorded with the Colorado Symphony, conducted by José Luis Gomez and also includes two tracks with the Brooklyn Rider string quartet: 'Griff' and the second movement of 'Quintet for Banjo and Strings,' the latter a previously unrecorded collaboration with friend and mentor Edgar Meyer, representing Béla's first experimentation with classical music. The banjo in these movements embodies the voice of doom, interrupting the music with dark, dissonant interjections culminating in a melancholy banjo solo-a contemplative end to the album that reveals Béla's true depth as a composer. Juno Concerto is a reminder that Béla Fleck is among the most innovative and virtuosic musicians of our time.
GRANDADDY, Last Place (CD/LP)
"Way We Won't", the opening track on Grandaddy's fifth album, has a chugging, Weezer-style fuzz guitar and faux-naive riff that recalls their their debut album Under the Western Freeway, now 20 years old. But producer Danger Mouse has helped Grandaddy broaden their sonic palette. Last Place is more sophisticated and less self-consciously wacky than some of the Californians' previous releases, and better for it. Slower songs This Is the Part and The Boat Is In employ a string section and reach a Mercury Rev-like psychedelic reverie. The melody of I Don't Wanna Live Here Anymore is instantly memorable. That's What You Get for Gettin' Outta Bed starts off as a softly strummed minor-key lament but finishes as a swoonsome remodelling of the Beatles' It's Only Love. And Check Injin shows Grandaddy's alt-rock credentials to be in impeccable order, with its unpredictable lurches in direction and pace worthy of the Pixies.
MINUS THE BEAR, Voids CD/LP)
It's the first album in five years for a band hailed as kings of reinvention, and a lot's happened in those 60-odd months. Using the time to start from scratch, refine their style, evolve their thinking, swap drummers (it's Kiefer Matthias now in case you didn't know) and head on back to their original record label Suicide Squeeze, it was anyone's guess what direction Minus the Bear would be heading in. And so, breaths have no doubt been held in half-decade respectful anticipation… can the MTB we know and love can still be rooted out amidst the blossoming of their nouveau style? Well fear no more, fans. By ten seconds into VOIDS's first song, 'Last Kiss', any discerning ear would be able to spot the hallmark iconic guitar, the hazy nostalgia, the gentle but wrenching lyricism. The stage is set for yet another great album. That's not to say that it hasn't been a long and winding road from 2002's Highly Refined Pirates. The long and abstruse song titles have been paired back, the jittery, repetitive, hypnotic meanderings have evolved into much more structured and – can it be – poppy tracks, there's less of an electronic vibe, and many of the songs are just a touch warmer, a little catchier.
BOMBADIL, Fences (CD/LP)
If less is more, then it can easily be said that Bombadil's latest offering, Fences, provides an abundance of musical wealth with an economy of means. Utilizing a small group of instruments – guitar, piano, upright bass, smatterings of percussion and electronic sounds – and combining them with vocal harmonies, they have crafted an album that is simple and at the same time profound.
DANKO JONES, Wild Cat (CD)
Danko specialises in macho rock'n'roll about  partying all night, but it's done with a self-aware side-eye, while also retaining the frenetic, adrenalin-fuelled ethos of his punk rock roots. Wild Cat is business as usual right from the opening predictable party anthem I Gotta Rock. The album is crammed with groovy, sleazy riffs and hooky choruses, all delivered with a surge of raw energy from Danko himself, whose enthusiasm for his craft clearly hasn't dipped after eight albums.
IBIBIO SOUND MACHINE, Uyai (CD/LP)
Fronted by London-born Nigerian singer Eno Williams, Ibibio Sound Machine is a clash of African and electronic elements inspired in equal measure by the golden era of West African funk, disco, modern post-punk, and electro. The album title Uyai means "beauty" in Ibibio language and refers to the strength and free spirit of women in general and, in particular, the courage of the women in Eno's family, to whom she often refers in her writing. "It is a continuation of Ibibio Sound Machine's story in which the worlds of West African highlife and electronic London collide via the storytelling lyrical thread of frontwoman Eno Williams' vocals in the Ibibio language of Nigeria," the band explains. "There is a darker, edgier quality to the sound that maybe reflects the difficult journey the band took from making the first album to completing the second one. The songs are based more around themes of empowerment, freedom, and the liberation of dance for women, and people in general." Weird and wonderful folk stories, recounted to Eno by her family as a child in her mother's Ibibio tongue, form the creative fabric from which the band's unique musical tapestry is woven. Evocative poetic imagery and empowering messages set against an edgy, Afro-Electro soundscape give the band a unique space within the current wave of modern Afrocentric sounds sweeping across the globe.