After a coupla slow weeks, we're back in business at New Release central, with a ton of new stuff from Barrence Whitfield, Titus Andronicus, Joan Baez, Tech N9ne and a fantastic two-disc Leadbelly reissue. Read on…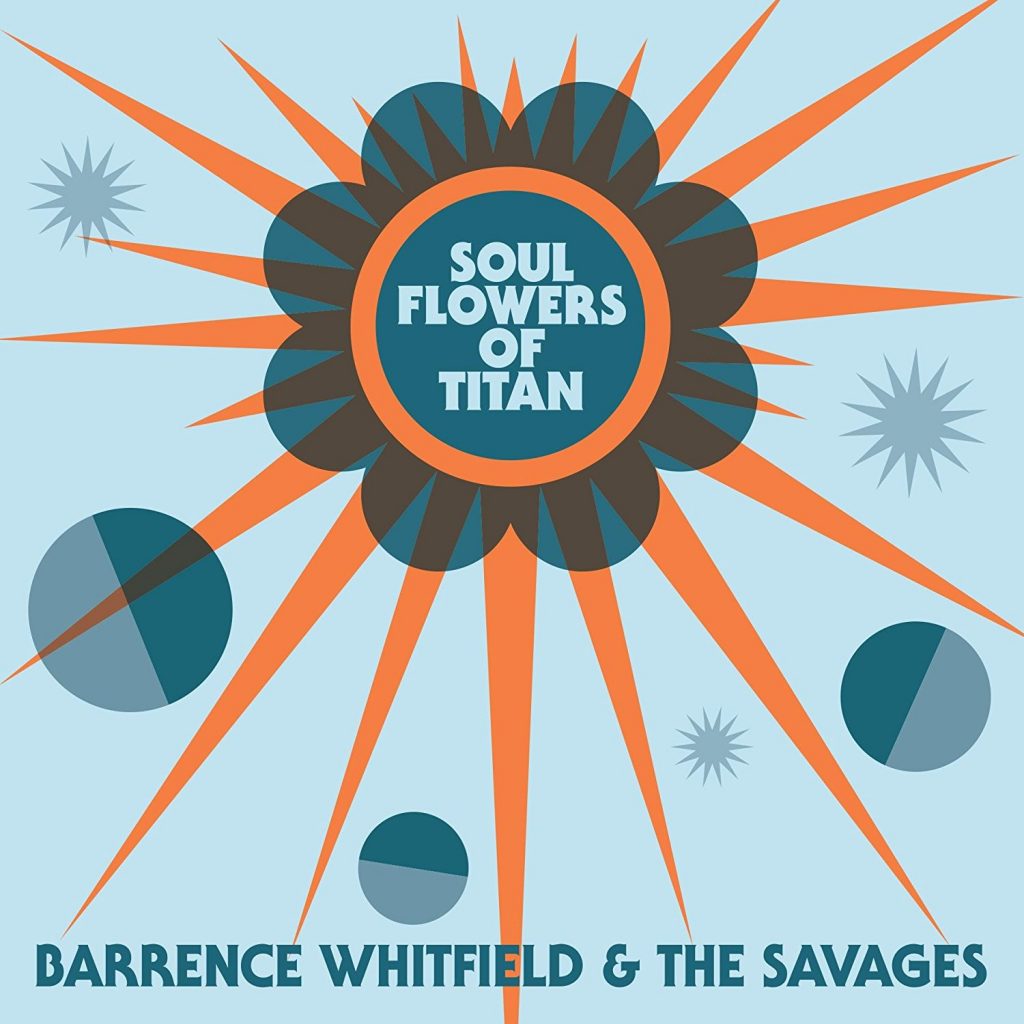 BARRENCE WHITFIELD & THE SAVAGES, Soul Flowers Of Titan (CD/LP)
Those looking for a sizzling new platter to raise the roof at their next party can stop their searching; Barrence Whitfield has you covered. The Boston based R&B wild man has been cranking out his raw power brand of high octane grungy garage soul since the mid-80s. He took a 15 year sabbatical after 1995's Ritual of the Savages, but returned in 2011 to pick up where he left off preaching his roaring, rollicking gospel wailing and has kept those fires burning since. He has found a home on Bloodshot, a near perfect match of label and artist, to promote his insurgent, barely contained raucous rocking.  The riffs come fast and furious starting with the opening "Slowly Losing My Mind" kicking off with Whitfield shouting "baby, baby, baby, baby, look what you're doing to me." That energy never lets up for the next 12 tracks, all crammed into just over 35 of the most frantic, heart hammering minutes you've heard since well, the last Whitfield disc three years ago. From the swampy grind of "Tingling" to the propulsive sax honking of the band's bluesy tribute to Sun Ra "Let's Go to Mars," this is a non-stop party waiting to happen. You want tender, introspective, heartfelt ballads? Pick up a Joni Mitchell album 'cause Whitfield is having none of it. The closest he gets to letting you catch your breath is the slower but still edgy grinding blues of "I'll Be Home Someday."  As for deep thoughts, the lyrics of "I'm gonna get a gun/just to shoot it at the sky/I think it might be good/although I don't know why" are about as deep as things go. Whitfield inhabits the space between the unhinged bellow of Screamin' Jay Hawkins, the sweat soaked throbbing psychedelic rock of The Fleshtones and the driving, gutsy pop of the Rascals, in an effort to keep fists pumping and butts shaking to rugged, rawking tracks like the pounding "Sunshine Don't Make the Sun." About half the songs are original, written by various Savages members including Peter Greenberg (guitar), with the rest obscure covers only the most cultish fan would know. The album's oblique title references Titan, Saturn's largest moon, and the strength and perseverance of the flowers that grow there, mirroring the band's own defiance against their own dark struggles. Perhaps even that is too intellectual; better to batten down the hatches, crank the volume to 11 and let Barrence Whitfield and his Savages blow the roof off your bash.
TITUS ANDRONICUS, A Productive Cough (CD/LP)
If Titus Andronicus' The Most Lamentable Tragedy seemed like an attempt to make an epic masterpiece on the scale of Quadrophenia and The Wall, A Productive Cough is perhaps best appreciated as a record that's destined to be overlooked, even dismissed, in its time, only to be re-evaluated later as an oddball classic. Neil Young and Lou Reed specialize in oddball classics — A Productive Cough resembles the records those masters made in the '80s, when they were writing messy songs loaded with loopy, eccentric humor and wounded, pained idealism. Tonally, it has the same uneasy mix of sadness and "let's get blasted to chase the demons away" resolve. Again, classic rock is the crucial touchstone here. While Stickles' scholarship of rock history was hinted at on previous Titus Andronicus albums, the influence was more spiritual than sonic. He evoked Springsteen without ever sounding like Springsteen. But on A Productive Cough, Stickles finally emulates the Boss musically, playing off a rambunctious horn section in the rampaging "Real Talk," slipping in some "sha-la-la's" into "Above The Bodega (Local Business)," and tearing off a long guitar solo while booming drums pound bombastically in the background of "Home Alone." Even the slow numbers, including the stunning "Crass Tattoo," sung beautifully by New York City folkie Megg Farrell, give off a loose, well-lubricated air, akin to Young's Tonight's The Night era with cheap beer subbed in for tequila. If you're on Stickles' unique wavelength — many people, even those who love The Monitor, won't be — it will sound endearingly sloppy, like a cheery drunken sing-along motivated by existential fear, rather than just sloppy-sloppy. Personally, I admire Stickles' willingness to make an album that will likely confound the dabblers on Spotify, even as it pays dividends to those who spend the night poring over it on vinyl while putting away a sixpack. The album's true Rorschach test is that daffy Dylan cover. Cosmetically it is a straight-forward rendition, right down to the wheezing harmonica. But lyrically, Stickles makes some changes, altering the perspective from second to first-person. Instead of you being on your own with no direction home, Stickles turns the vitriol of "Like A Rolling Stone" on himself. (He also shouts out the Rolling Stones in the outro, including their sidemen, which results in the album's funniest and most quotable moment: "Don't forget Darryl Jones!") It's pretty bizarre but also… kind of miraculous? Incredibly, the repurposed "(I'm) Like A Rolling Stone" at some point transforms from Bob Dylan's most overplayed track to a classic moment of Titus Andronicus-style "you'll always be a loser!" anti-triumph. Like all of us, Stickles is stumbling in the midst of these pitch-black times, but he does so with courage and purpose, ultimately succeeding in finding himself in the unlikeliest of places.
JOAN BAEZ, Whistle Down The Wind (CD)
Is it a figment of the imagination to think that all greatness eventually dies out, or does the next generation indeed carry the torch? Whatever the case, American folk legend Joan Baez continues to contribute to the great American songbook with Whistle Down the Wind. Recorded over a ten-day period in Los Angeles, Henry and Baez worked with a variety of songwriters to add depth to the collection. Authentic vulnerability oozes from the opening song, "Whistle Down The Wind," written by Tom Waits and Kathleen Brennan, which begins the thirty-nine-minute journey. Listeners have been on the road with the songwriter since her 1960 self-titled debut, Joan Baez, shared her voice with the world with no pretense. That minimalist essence oozes from each of Waits' and Brennan's lyrics, crafting a track that celebrates the time to hit the road and painting a beautiful picture with each word sung. Transcending the times, "Be Of Good Heart," which was penned by Josh Ritter, maintains the eternal essence of the woman Baez has been; at 75 years young she is pure, evermore. Always incomparable, the subtle guitar work with the addition of lush instrumentation is exquisite throughout the record. Fans of Joan Baez might already know that Baez is a member of the Library of Congress, Rock and Roll Hall of Fame, 47 Club in the Cambridge Milestones, Grammy Hall of Fame, and National Recording Registry. Additionally, she is a talented painter and her first solo painting exhibition, entitled "Mischief Makers," depicted civil rights activists; a reflection of the musician's involvement in the civil rights movement standing side by side along with her music. There is brilliance throughout Whistle Down the Wind in its musicality and lyricism, and there is always a beautiful balance between the two. A child of peace, love, and understanding, Joan Baez has maintained an authentic connection to her life and fans, and her songs are a stark example of truth according to an artist who has fought her entire life to be heard. Now leaving a legacy of music with a final statement that includes collaborations with some of the greatest songwriters of all time, there are no greater heights for this amazingly talented woman to reach.
BUFFALO TOM, Quiet & Peace (CD/LP)
Twenty-five years ago, Buffalo Tom released their breakthrough album, spawning what became their most popular, chart-topping songs, "Sodajerk" and "I'm Allowed." They followed this up with four albums more, from 1995's Sleepy Eyed to 2011's Skin; and then they went on a hiatus. Now, the band that was formed in 1986, in Boston, Massachusetts, United States, by Bill Janovitz (vocals, guitar), Chris Colbourn (bass), and Tom Maginnis (drums) is back again, with a new album in tow. Quiet and Peace – Buffalo Tom's new offering – opens with the upbeat, torch-bright "All Be Gone," emanating the energy of Big Red Letter Day's "Dry Land." The ensuing hymnal "Overtime" then takes the listener to a quiet trek to the countryside, only to drive him again on a breezy, nostalgic ride with "Roman Cars," into the much-missed '90s sound of Buffalo Tom. Another wistful but sunny, strum-oriented track plays next in the form of the piano-adorned "Freckles," which is steeped with oh-so-sweet melodies. "CatVMouse" then follows aptly, as it smoothly flows with its bluesy chops and folky tendencies. "Lonely Fast and Deep" returns Quiet and Peace to the big red jubilant heyday of the '90s – vibrant, frenetic, and engaging; with a standout guitar ad-lib that will remind the initiated of the mind-glowing riffs of J Mascis of Dinosaur Jr. ("I Don't Think So"). The mood then turns reflective and romantic with a pair of poetically worded Alternative Rock ballads, "See High the Hemlock Grows" and "In the Ice."  Finally, Buffalo Tom wrap up Quiet and Peace solemnly with their heartwarming alternative country rendition of the 1970 Folk classic "The Only Living Boy in New York" by Simon & Garfunkel. Albeit thirty-years away from its very first predecessor and seven years from the last one, Buffalo Tom's new batch of usually melodic and emotionally inspired Alternative Rock ballads and stompers is as refreshing and engaging as the American band's memorable songs from the previous decades. Nevertheless, the equally compelling lyrical themes of Quiet and Peace prove also that Janovitz, Colbourn, and Maginnis with their music have been able to remain rustic but relevant at the same time amidst the ever-changing landscapes and dynamics of alternative rock music.
TECH N9NE, Planet (CD)
After dropping 2 Collabos albums in 2017, the legendary & ever so hardworking Kansas City MC Tech N9ne is now dropping his 20th full-length album. The album opens with "Habanero", where he talks about how hot he is over a futuristic trap beat from Seven (who produced all but 5 songs). The next track "Fresh Out!" with Swisher Sleep sees the 2 going back & forth about not giving any more fuck s over a skittering electronic beat from mR. pOrTeR & while the song "Kick It With Myself" does touch down on loneliness, both the Seven instrumental & the hook are just alright to me. The track "Drink Up" is of course an alcohol-themed club banger & the song "Don't Nobody Want None" is an ode to the all the b-boys with an instrumental kin to the classic Afrika Bambaataa track "Planet Rock".  The track "Bad JuJu" with King-I.S.O. sees both MCs getting confrontational over an eerie instrumental & the song "Comfortable" is basically about feeling just that over a spacey trap beat. Also, the sample during the hook is alluring. The track "No Reason (The Mosh Pit Song)" is basically about fucking people up over an eerie trap beat from 206derek & Frizz that kinda fits the vibe. However, the auto-tuned Y2 hook sound annoying, but the MGK feature is really trite to me. Especially with the corny Dr. Dre reference at the very beginning of his verse. After the "Brightfall Confession" interlude, we then go into the next song "Brightfall". Here, Tech delivers a cool throwback to K.o.D. (King of Darkness) from the spiritual content to the orchestral strong-tinged production. The song "Red Byers (Say Som'n Do Som'n)" gets conscious over some live instrumentation with some hi-hats & the track "Never Stray" talks about how far he's come with his label Strange Music over an ambitiously atmospheric beat. The song "Sho Nuff" continues where the last one left off as it talks about about celebrating where he's at now over a bouncy beat from Dem Jointz while the track "How I'm Feeling" with Snow Tha Product sees both MCs saying what's on their minds over a dinky piano with some rattling hi-hats.  The song "Not a Damn Thing" vents about having a day off from his usual grind over some ambitious keys with some funky guitars while the track "My Fault"addresses his supposed beef with the Insane Clown Posse along with a story about a legal issue revolving around the classic 816 Boyz banger "Areola" over a smooth beat. The song "Tappin' In" recalls the story of a 21 year old Tech fucking his homie's 40 year old girl & I absolutely love the way he incorporates Joey Cool on here as he delivers from the point of view of Tech N9ne's friend. The penultimate track "Levitation" talks about succeeding over a beat that'll make you feel like you're in space & then the album finishes off with "We Won't Go Quietly", where he insightfully gets conscious again over some beautifully played keys.
JETHRO TULL, Heavy Horses (CD)
ANDREW W.K., You're Not Alone (CD)
SUE FOLEY, Ice Queen (CD)
LUCIUS, Nudes (CD)
PORCUPINE TREE, Coma Divine (CD)
MICHAEL SCHENKER, Resurrection (CD)
CHIP TAYLOR, Fix Your Words (CD)
Gene's Jazz/Classical Corner:
KEITH JARRETT, GARY PEACOCK & JACK DEJOHNETTE, After The Fall (CD)
In the year between ECM releases Tokyo '96 (1997) and Whisper Not (1999), Keith Jarrett's iconic Standards Trio returned to live performances following a two-year break. Jarrett's bout with Chronic Fatigue Syndrome left him physically and emotionally drained, but with the condition in check, his expressive passion and physical enthusiasm return in full force with After The Fall.  The two-disc set was recorded at a concert in Newark, New Jersey in late 1998. If it appears that picking familiar selections from the Great American Songbook provided a comfortable re-entry for Jarrett, the fiery improvisations in this session indicate that the trio was ready for a convincing and hard-driving outing. Not many trios could turn "Santa Claus Is Coming To Town" into a bebop potboiler that sheds holiday trappings, early on.
Disc 1 opens with "The Masquerade Is Over" by Herb Magidson and Allie Wrubel. A tranquil introduction is ignited when Jack DeJohnette's accelerated pacing urges Jarrett into a more animated space. The trio doesn't come up for air until near the end of a fifteen-plus minute marathon. The general tone is set for a number of cookers, including John Coltrane's "Moment's Notice," Sonny Rollins' "Doxy" and Bud Powell's "Bouncin' With Bud." The trio offers a white-knuckled version of Charlie Parker's "Scrapple From The Apple" featuring an astounding interchange between DeJohnette and Jarrett. Gary Peacock shines on Pete La Roca's buoyant "One For Majid" and with his extended solo on "Autumn Leaves." The trio include two ballads with one of their staples, "When I Fall In Love," closing the collection.
VARIOUS ARTISTS, J-Jazz: Deep Modern Jazz From Japan (1969-84) (CD)
Sheer chaos. That's what the modern jazz scene felt like in the 1970s, and having lived with this album for the past few days, I have proof that we were not alone. But what felt like chaos was actually a worldwide burst of creativity among young musicians who had realised that they could do their own thing in jazz without waiting for the Americans to show them how. They took off in all directions. Some of the ideas were brilliant and some were frankly bonkers, but it was exciting. These nine examples, taken from rare albums only ever released in Japan, exude the authentic excitement of those days. Most impressive of all is the rhythmic energy on show. Relaxed swing doesn't come into it; the drummers are relentless. They're supported by some immaculate bass playing too, and you can hear it properly, thanks to Japanese technology. The wilder soloists do tend to go on a bit in the longer numbers but the performances never sag, because of those amazing drummers. It's music of its time, of course, but better late than never.
HOWARD SHELLEY, The Romantic Piano Concerto 74 (CD)
Volume 72 of Hyperion's Romantic Piano Concerto series comes to the rescue of yet another neglected figure. London-born composer, pianist, writer and educator (he was an early Principal of the Royal Academy of Music), Cipriani Potter was encouraged by Beethoven and admired by Wagner. Howard Shelley and his Tasmanian forces give us the first recordings of his Piano Concertos Nos.2 and 4 and Variazioni di bravura on a theme by Rossini.
KILLER REISSUE: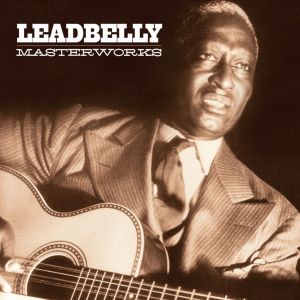 LEADBELLY, Masterworks 1& 2 (2xCD)
Leadbelly is one of the great musical influences of the 20th century and his work is celebrated in a this brilliant collection The Telegraph "No Lead Belly, no Beatles," George Harrison More than six decades after his death from Lou Gehrig's disease in 1949, the influence of the great blues and folk singer Lead Belly (Huddie Ledbetter) continues to reverberate through time. Tom Waits, Creedance Clearwater Revival, Frank Sinatra, Bob Dylan and Jack White are just a few of the musicians who have been deeply influenced by Lead Belly. Kurt Cobain said that he was his favourite performer, adding "Isn't he all of ours? He also had a deceptively simple way of playing his powerful twelve-string guitar, an instrument Cobain once tried to buy from Lead Belly's cousin. Some of Lead Belly's songs such as Goodnight Irene, The Rock Island Line, The Midnight Special and Pick a Bale of Cotton have become classics. The richness of his legacy is shown to its full impressive extent in a superb 2 CD limited-edition set called Lead Belly: Masterworks Volume 1 & 2. The set includes two CDs, covering over two hours of music over 40 tracks. Sixteen of these songs are previously unreleased, and they include some wonderful rarities.
COMING SOON:
DAVID BYRNE, American Utopia (3/9)
ERASURE, World Beyond (3/9)
GUIDED BY VOICES, Ogre's Trumpet (3/9)