The list of New Releases is huge this week, so we're just gonna get the goodness that is new stuff by Oddisee, Drew Holcomb & The Neighbors, F*cked Up, Jesus & Mary Chain & more! Read on…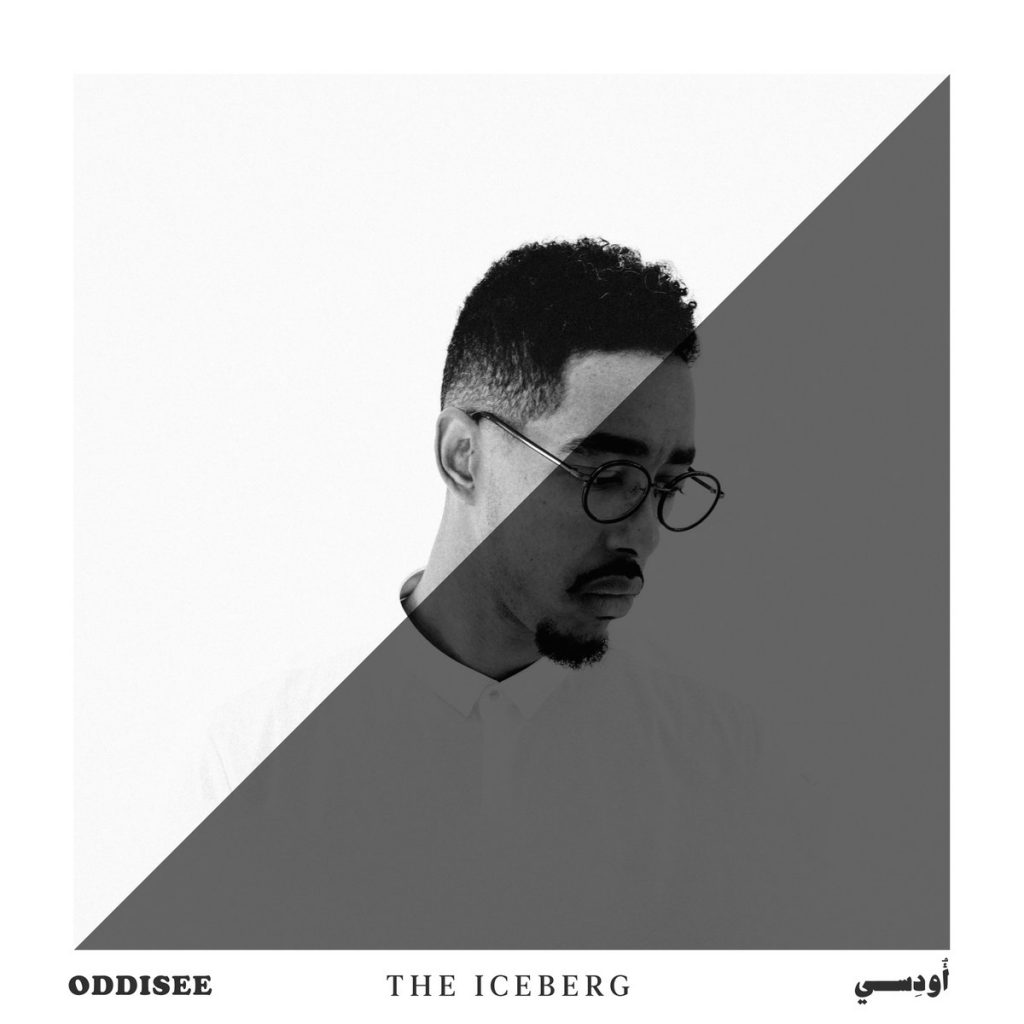 ODDISEE, The Iceberg (CD)
Oddisee, a Maryland native and Brooklyn transplant, has been one of the country's top independent hip-hop producers for more than half a decade, amassing a sizeable fan base out of the rap nostalgists and beatheads attracted to his mellow, expansive instrumentals. But his new record marks a first; the rapping on The Iceberg—fluid, dynamic and above all, thoughtful—finally matches the pull and urgency of his production. In the past, a solemn chorus of horns and bass, like the one on Iceberg opener "Digging Deep," may have outstripped the lyrical overlay. Here, though, the music provides a backdrop for Oddisee to explain the album's premise: Our actions are only comprehensible once you understand the circumstances that have shaped our respective characters. The Iceberg zeroes in on those circumstances, while serving up another selection of near-perfect beats. On the clear standout, "You Grew Up," one verse traces the divergent paths of Oddisee and a white friend who grows up to become a murderous police officer; another examines a man whose self-loathing leads him to radical Islam. Oddisee offers a complex portrait of both men, and his storytelling is complemented by sharp lyrical asides. The Iceberg uses dynamic narratives to avoid the sanctimony that has stained the genre, pairing Odd's always-reliable board work with a new commitment to lyrical exploration.
DREW HOLCOMB & THE NEIGHBORS, Souvenir(CD/LP)
Drew Holcomb  may not have the marquee name that brings the kind of anticipation that fame and renown guarantees. What he does possess is an undeniable ardor and passion. And the knack for melodies that immediately get under the skin. That's never been more evident that on Souvenir, an album that could very well bring the man the commercial breakthrough he deserves. Coming quickly on the heels of Holcomb and the Neighbors' recent concert set Live at the Ryman, and before that, a string of fine studio albums, Souvenir is, in a word, a triumph, and, with the exception of the pleasantly jaunty "Mama's Sunshine, Daddy's Rain," every song contains could be deemed an anthem. Each makes such an impression that it's practically impossible to tout one above the rest.
F*CKED UP, Year Of The Dragon (CD/LP)
The latest installment in Fucked Up's Chinese Zodiac series features another sprawling, lengthy title track that defies easy categorization, and adds bonus goodies to bring the whole thing back down to earth. "Year Of The Dragon" is, expectedly, a musically expansive 18-minute epic with all the pre-hardcore genre shades we've come to expect from the band (namely heavy metal and progressive/psychedelic rock) and Damian Abraham howling as demonically and fiercely as he's capable of.
JESUS & MARY CHAIN, Damage & Joy (CD/LP)
The first Mary Chain album in 19 years kicks off in fine fettle: Amputation grumbles along on a William Reid riff that's half biker rock, half pure 60s pop, before his brother Jim's opening line sets out the challenge facing the pair: "Try to win your interest back / But you ain't having none of that." When they follow it with War on Peace, a splendid ballad that overcomes its debt to the Velvet Underground's Ocean through sheer stateliness, then all seems set fair.
SAMANTHA CRAIN, You Had Me At Goodbye (CD)
Oklahoma-born singer-songwriter Samantha Crain's fifth album You Had Me At Goodbye shows off her folk balladry and experimental spirit with a greater pop emphasis. Written in her home state at the back end of winter and recorded by John Vanderslice at his Tiny Telephone Studios in San Francisco, You Had Me makes for a luxurious and rich listen.
CRAIG FINN, We All Want The Same Things (CD/LP)
Craig Finn loves filling his music with stories. So much so, you suspect that if the Hold Steady vocalist ever tried his hand at a minimalist techno album he'd still manage to cram the thing full of themes, characters and slowly unfolding plots. As it is, his third solo album, We All Want the Same Things, sticks to the earthy indie of the rest of his non-Hold Steady output, lacking some of his main band's last-orders rumbustiousness but sharing the same spirit of blue-collar romanticism. As ever, there are plenty of character studies – of lovers and barflies and drug dealers – but there's also a sense of Finn mining his own past for narrative detail. The delicate Preludes taps into the alienation he felt returning home after college and finding that "things had progressed and got strange", while the spoken-word centrepiece God in Chicago conveys the excitement and terror of moving to a new city. A deeply personal work from a master storyteller.
FABRIZIO POGGI & GUY DAVIS, Sonny & Brownie's Last Train (CD)
Sonny & Brownie's Last Train" is a loving tribute by The Ambassador of the blues, Guy Davis and international harmonica star, Fabrizio Poggi. Recorded in Milan Italy, Guy and Fabrizio explore the the music of one the great blues duos in history. Besides many engaging covers like "Evil Hearted Me" and "Hooray, Hooray These Women is Killing Me" Guy penned an original composition for the release.
RUTHIE FOSTER, Joy Comes Back (CD)
By any measure, Ruthie Foster is on a roll. Her previous three albums—2009's breakthrough opus The Truth According to Ruthie Foster, 2012's Let It Burn, and Promise of a Brand New Day from 2014—all earned GRAMMY nominations for Best Blues Album. And that's in addition to a string of accolades that includes three consecutive Blues Awards, an Austin Music Award for Best Female Vocalist and a Living Blues Artist of the Year Award for meritorious achievement. With all that wind in her sails, Foster could have easily set the controls for autopilot on her latest album, the aptly-titled Joy Comes Back. Instead, the 53-year-old artist seems intent on growing her fan base and making soulful sounds that yield a common bond. Appropriately then, an all star assemblage aids in her quest: guitarist Derek Trucks, bassist Willie Weeks and fiddler Warren Hood (whose prominent role on the jaunty "Richland Woman Blues" gives it a down home flavor). But it's Foster's prowess that clearly holds sway. Little wonder than that the snarling "Working Woman" ("kicking ass and taking names") best exemplifies her drive. Like Bonnie Raitt and Delbert McClinton, two other artists who push against the notion of being defined solely as "blues artists," Foster deserves more than to be relegated to any particular niche. An artist well suited to take center stage, Ruthie Foster has more fully and forcibly arrived
BAP KENNEDY, Domestic Blues (CD)
Halfway through Domestic Blues, Bap Kennedy confides "I've Fallen in Love" in as sweet a declaration as you'll ever hear. More often, though, he obsesses over all the domestic partners who're going or already gone. With a Dylanish snarl, he begs their forgiveness, regrets his mistakes, even warns, "I've got to get out of this house before I hurt you." He calls his lovers vampires and devils, says he's well off rid of them. But mainly, whether he's country-rocking like co-producer Steve Earle, copping a Stonesy strut, or updating older acoustic twangs with alt-country drive, he just prays one of these women will come back.
ON FILLMORE, Happiness Of Living (CD)
This is Happiness of Living is the latest musical transmission from On Fillmore, the long-running duo of percussionist Glenn Kotche (Wilco) and bassist Darin Gray (Tweedy). Carved from an ecstatic multi-day session in Rio de Janeiro, these 11 new tracks, which make up their fourth studio album, move effortlessly between pools of celestial vocals, deep cosmic pockets and occasional pop tunes, to create a glowing mood unlike any previous dispatch from On Fillmore.
BARDO POND, Under The Pines (CD/LP)
PALLBEARER, Heartless (CD/LP)
RAEKWON, The Wild (CD)
STEEL PANTHER, Lower The Bar (CD/LP)
TREY SONGZ, Tremaine The Album (CD)
TUXEDO, Tuxedo II (CD)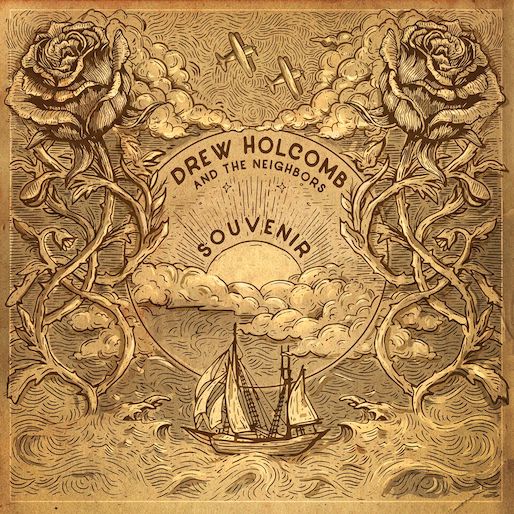 GENE'S JAZZ/CLASSICAL CORNER: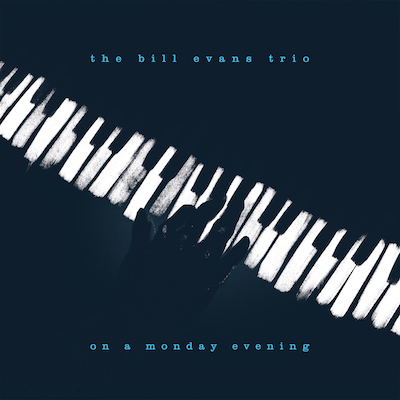 BILL EVANS, On A Monday Evening (CD/LP)
On A Monday Evening offers jazz fans a rare treat: an unreleased (and never bootlegged!) concert recording of The Bill Evans Trio, featuring Eddie Gomez and Eliot Zigmund. Captured live at Madison, Wisconsin's Union Theater on Monday, November 15, 1976, this recording finds Evans at the top of his game, performing both contemporary compositions from that era, as well as his longstanding signature tunes to a packed house. New liner notes by GRAMMY Award-winning jazz historian Ashley Kahn round out the package, featuring commentary by Eddie Gomez and Eliot Zigmund.
JAZZ AT LINCOLN CENTER, Music Of John Lewis (CD)
In 2013, when the Jazz at Lincoln Center Orchestra with Wynton Marsalis set out to celebrate the esteemed pianist and composer, they teamed up with then rising star Jon Batiste. The bandleader of The Late Show with Stephen Colbert and a prodigious pianist in his own right, Batiste joined the Jazz at Lincoln Center Orchestra to tackle some of Lewis's most iconic tunes during a sold-out concert in Rose Theater, the House of Swing.
ELAINE ELIAS, Dance Of Time (CD)
As a vocalist, the Brazilian Eliane Elias radiates as much starry smooth-jazzy hipness as Diana Krall, but as an improvising pianist she's in a different league: a wellspring of polished bebop lines and skittish flourishes. Jazz hardliners might shy away from the purr of her sultry vocal sound, but the smart thing about this reappraisal of her long career is that her piano spontaneity coaxes and illuminates the music at every turn. Elias's trumpeter ex-husband Randy Brecker and Steps Ahead vibraphone partner Mike Mainieri are in the lineup, and the songs embrace jazz standards, Brazilian classics and poignant originals such as the dreamy Little Paradise. Elias is scintillating on the João Gilberto vehicle O Pato, and turns Kurt Weill's Speak Low into a Latin glide with Brecker's flugelhorn curling through it. Her duet with veteran Brazilian singer-songwriter Toquinho on Not to Cry (Pra Não Chorar) makes a resonant finale, not least because Toquinho half-wrote it for her when she was 18, and it took this memorable session for them to complete it.
JEFF LORBER FUSION, Prototype (CD)
It's a new label with Shanachie but it remains the same ol' Jeff Lorber Fusion, whose leader long ago set the standard and firmly maintains it for forty years going on Prototype. Every song grooves but finds different ways to do it. "Prototype" is blues at heart, and accordingly, Snitzer reaches deep in his soul for his turn while Lorber's pianisms are strongly rooted in gospel. On the other hand, the high struttin' "Test Drive" rocks. David Mann's punchy horn arrangements give "What's The Deal" a kick in the pants as does Lorber's greasy organ solo.
BRAHMS/HERREWEGHE, Johannes Brahms: Symphonies Nos. 2 & 4 (CD)
Although the symphony was the most prestigious instrumental genre of his time, Brahms avoided it for many years. In 1872, when he was already more than forty years old and was widely acknowledged for his chamber and choral music, he observed: 'I will never write a symphony! You can't imagine what it's like to hear a giant treading behind you.' The giant was of course Beethoven, at once an inspiration and a source of intimidation for composers of Brahms's generation. Fortunately, however, he went back on his promise a few years later with his First Symphony, followed by three more composed between 1876 and 1885. The two works presented here are the Second Symphony, sometimes sombre, sometimes radiant, and the Fourth, a genuine masterpiece of the genre. This disc, recorded on period instruments under the masterly direction of Philippe Herreweghe, is released to coincide with a double anniversary: as a prelude to the Flemish conductor's seventieth birthday, it also celebrates the twenty-fifth year of existence of one of his favourite ensembles: the Orchestre des Champs-Élysées.
KILLER REISSUES: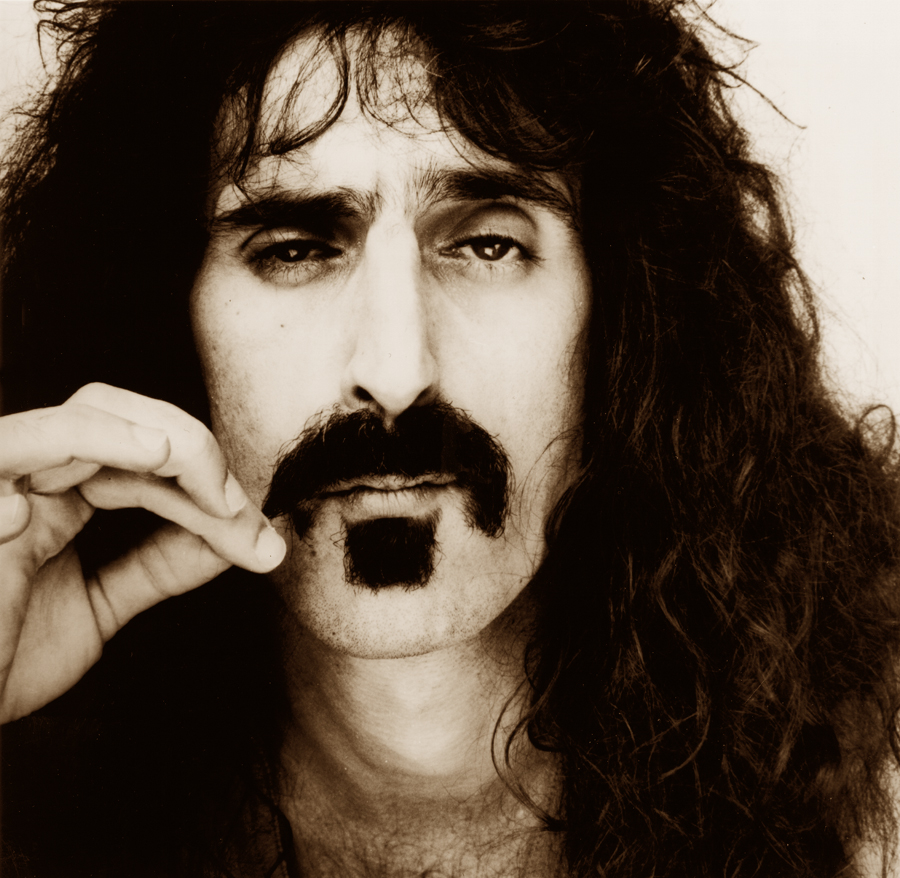 FRANK ZAPPA:
Congress Shall Make No Law (CD)
Dance Me This (CD)
Frank Zappa Plays The Music Of (CD)
Greasy Love Songs (CD)
Token Of His Extreme (CD)
March 24 might as well be declared Frank Zappa Day.  Zappa Records and UMe have unveiled CD reissues of more than twenty Zappa titles from his storied discography.  These posthumous releases from the late composer-bandleader (1940-1993) were previously available as limited edition mail order/online exclusives from Vaulternative and Zappa Records between 1994 and 2015, and drew upon his vast archive of previously unheard material from both the studio and the concert stage. Among these offerings from the prolific artist are compilations, audio documentaries for classic albums Freak Out! (The MOFO Project Object) and Cruising with Ruben and the Jets (Greasy Love Songs) and classic live performances from varying line-ups over the years in which Zappa was joined by Flo and Eddie, George Duke, Peter Wolf, Adrian Belew, Steve Vai, and numerous other renowned musicians and singers.
VARIOUS ARTISTS, Classic Piedmont Blues From Smithsonian Folkways (CD)
With a selection of indelible recordings made over 70 years, Classic Piedmont Blues captures the essence of this fascinating blues tradition. Originating in the foothills of Southern Appalachia, the Piedmont blues served as a breeding ground for cross-pollination between traditions: rural and urban, black and white, country and coastal. Swept up on the tide of the Great Migration, it was carried from the Carolinas and Virginia, north and east through Maryland and Washington, D.C., to New York City and back again. Featuring influential artists like John Jackson, Cephas & Wiggins, Sonny Terry & Brownie McGhee, and many others, this collection offers an illuminating overview of the Piedmont style.
JOHN HAMMOND, Walkin Blues Live: Chicago & Toronto (CD)
Klondike Records presents the entire WBEZ-FM broadcast of John Hammond's tribute performance at the Chicago Blues Festival, Grant Park on June 16th, 1991 and the entire CBC-FM broadcast of his legendary performance, live from Albert's Hall, Toronto in July 1992. Professionally re-mastered original FM recordings, with interviews, background liners, and rare archival photos.
COMING SOON:
RODNEY  CROWELL, Close Ties (3/31)
DANGERMUFFIN, Heritage (3/31)
GOLDFRAPP, Silver Eye (3/31)
And don't forget these STILL-NEW platters that matter!
SPOON, Hot Thoughts (CD/LP)
The title track of Hot Thoughts starts like a Kraftwerk tune: electronic drone, metronomic beats and clipped robotic vocals. Then the guitars crash in, and you're reminded almost no one engineers post-punk propulsion into precision-tuned rock-and-roll melody better than Spoon auteur Britt Daniel. Nearly 25 years in, his group has made maybe their best record yet – a line that been repeated, accurately enough, with most every record they've made. With Flaming Lips producer Dave Fridmann on board, the set is as lushly trippy as it is rhythmically hyped, apropos a band named for a song by psychedelic Seventies beat scientists Can. "We come to mesmerize," Daniel chants over the floatation-tank vibraphone funk of "Pink Up" (a slogan for the next Women's March?). Berlin-era Bowie is a clear touchstone: see "First Caress," Sharon Van Etten swirling somewhere in the mix and "Can I Sit Next to You," with its Arabic-scented synth flourishes. Dub breaks, Giorgio Moroder disco pulses and post-rock abstractions bubble up and recede. But Daniel, still a brilliantly ruthless editor, keeps things taut and antsy, even on the closer "Us," a five-minute ambient free-jazz space-out that gives you time to grab another drink, hit repeat and dive back into the groove."
GARY CLARK, JR: Live In North America 2016 (CD/LP)
Back when music was only available on a vinyl album, the pure excitement captured on a live album was considered the ultimate document coveted by hardcore music fans. Clark continues this tradition by bringing the live album to a younger generation of music fans. Live North America 2016 was recorded absolutely live, with no overdubs. What you hear is how it went down. The set is characterized by raw soul and funk, classic solo and blues performances, and several lengthy, tour de force guitar jams. Both live albums chronicle Clark's evolution on stage as his songs expand and find new life beyond the studio recordings.
TEDESCHI TRUCKS BAND, Live From The Fox Oakland (CD)
There aren't many acts that can shift from riveting blues standards to soulful renditions of Leonard Cohen classics to digging deep into the catalogs of artists as disparate as the Beatles and Miles Davis, bringing their unique style and approach to each. Aside from the Tedeschi Trucks Band, there may not be any. As impressive as the sprawling 12 piece is in the studio, this talented aggregation is made for the improvisational freedom the live setting encourages. Hence the group's second double concert CD in five years doesn't feel like the contract fulfiller its presence might imply, even if six of its 15 tracks originate from last year's Let Me Get By. Besides the music, most impressive is that these performances are taken from one show (9/9/2016), not cherry-picked from dozens of dates. That provides the same natural rhythm to the recording as being there. Additionally, extra care is taken in tweaking the mix, especially important for this expanded outfit, which boasts two drummers, a three-piece horn section and backing vocals.
RICK ROSS, Rather You Than Me (CD)
If Black Market represented a nostalgic Ricky Rozay, Rather You Than Me reverses course. A-list rappers are all over this, with Chris Rock even adding a touch of comic relief. Moments of vengeance are embellished by a clarity that comes from experience. Ross paints a vivid picture—the brown bags, ankle monitors, pulling the ragtop back at a red light. "Apple of My Eye" and "Game Ain't Based on Sympathy" contemplate the trap life as smoke twirls in the air. Rather You Than Me is the Bawse's Michael Corleone moment: "Just when I thought I was out, they pull me back in.
BIG COUNTRY BLUEGRASS, Let Them Know I'm From Virginia (CD)
Big Country Bluegrass has been making music for 30 years, and Let Them Know I'm From Virginia is a celebration of the bands' commitment to-and love of-traditional bluegrass music. Founded by husband and wife Tommy and Teresa Sells, Big Country Bluegrass performed it's first show in January 1987 and since that time has made many notable contributions to the bluegrass community. This recording, the bands' fourth with Rebel Records, does the same! Big Country Bluegrass is known for it's hard-driving sound and fine selection of material. The group has had a long standing and fruitful relationship with songwriting legend Tom T. Hall and his late wife Dixie-a combination that has produced such hits as "The Boys in Hats and Ties," "I'm Putting on My Leaving Shoes" and "Bluefield West Virginia Blues," all cuts that have reached #1 on Bluegrass Unlimited's National Airplay Chart. This album features two more Tom T. & Dixie Hall originals, "The Old Crooked Trail" and "If I Ever Get Home," as well as songs by such fine writers as the late James King, Glenn Alford, Marvin Morrow, Tracy O'Connell and Eric Marshall, among others.
DEPECHE MODE, Spirit (CD/LP)
For nearly four decades, Depeche Mode have majored in gloomy meditations on their own personal shortcomings. But their 14th LP offers a bitter, sorrowful elegy for the outside world. Nearly every song on Spirit laments the death of human decency, often in disarmingly beautiful ways (see the fuzzy ballad "Fail," the forlornly crooned "Poison Heart"). They sometimes drift into heavy-handed polemics ("Where's the Revolution"). But with a smart mix of techno-leaning keyboards and bluesy guitar, à la their 1990 high-water mark, Violator, it's easy to get swept away in their gospel.
CONOR OBERST, Salutations (CD/LP)
Salutations is a surprise. After Ruminations (the 10-track album written and recorded by Conor Oberst in the cold confines of Omaha, Nebraska) came out last year, the news that a second album, with full-band arrangements of those same 10 songs plus seven more, would be released this year was an unexpected bonus. Featuring the contributions of The Felice Brothers and Jim Keltner, it promised a new treatment of some of Oberst's most raw compositions. The result is a fulsome new release, markedly different from its 2016 cousin. If nothing else, Salutations is a fascinating look at the changes that come from collaboration and evolution in a studio setting versus the isolation in which these songs were born. Instead of relying solely on piano, acoustic guitar, and harmonica, Oberst and company employ accordions, organs, strings (of both the orchestral and fiddle varieties), and ethereal sound collage elements to build up these tracks and give them a unique character.