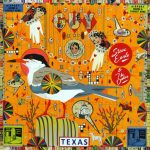 STEVE EARLE & THE DUKES, Guy (CD/LP)
It was inevitable that Steve Earle would eventually pay tribute to one of two his major mentors, Guy Clark, having done the same for Townes Van Zandt ten years ago. On Guy, Earle and his newly recast band, The Dukes, deliver 16 Clark tunes, both the well-known and relatively obscure in heartfelt, admirable style. As Earle says, "No way I could get out of doing this record. When I get to the other side, I didn't want to run into Guy having made the TOWNES record and not one about him." Earle's friendship dates to 1974 when Earle hitchhiked from San Antonio to Nashville. A few months after his arrival, at age 20, he found himself taking over for the also young at the time Rodney Crowell, as bassist in Clark's band. Clark was 33 at the time. Earle recounts a memoir written last November – "Guy…had always seemed to me, form that day until the last time I saw him alive, above and beyond any such world contrivance as time. I could go a year without seeing him and find him utterly un-changed….And now he's gone and when I follow him (because I always have) I'll leave this world with only one regret and that is that I never wrote a song with Guy Clark." Clark's classic songs are here – "Dublin Blues," "L.A. Freeway," Desperadoes Waiting for a Train," Rita Ballou," The Randall Knife" and "Old Friends" nestled among ten others, many also familiar. These are songs that are burned in Earle's soul. He's played them, been inspired by them, and admired them closely for years. As such, he claims this was not a difficult album to make. It was done in five or six days with almost no overdubbing. It's meant to sound live. Truth is that Clark's songs were often so unadorned, that the focus was almost totally on the lyrics.  With the talented musicians in The Dukes as well as guests, Earle and company add flourishes and deft touches that bring out the strong melodies as well as the emotional qualities of Clark's tunes. Those musicians are Kelly Looney (bass), Chris Masterson (guitar), Eleanor Whitmore (fiddle/mandolin), Ricky Ray Jackson (pedal steel) and Brad Pemberton (drums). Masterson, Whitmore, and Jackson add harmonies. Frequent Clark collaborators Shawn Camp (three tunes) and Verlon Thompson ("Old Friends") join as do Mickey Raphael, Jim McGuire, Gary Nicholson – all also on "Old Friends" which has a group of Clark disciples as a choir of sorts – Terry Allen, Jerry Jeff  Walker, Emmylou Harris, Rodney Crowell and Jo Harvey Allen. It was the deep emotional quality of Clark's writing that has resonated with so many songwriters. It was so damn powerful in its deceptive simplicity and vivid imagery. To appreciate Clark's writing, tke for example the verse from "She Ain't Nowhere" – "She ain't going nowhere, she's just leaving." Earle captures it well there and in the tear-jerking "The Randall Knife" and "That Old Time Feeling." His relaxed approach and pacing of these two, especially, are incomparable tributes to Clark. Similarly, he evokes Clark's inimitable West Texas style in "The Last Gunfighter Ballad" and the classic "Desperadoes Waiting for a Train." "Old Friends," with the large cast aboard, could be taken as an elegy but it's a warm song where you feel the love of Clark's many friends through the spoken passages and choruses.  Earle has made a gorgeous tribute, every bit as good, maybe even a shade better than TOWNES.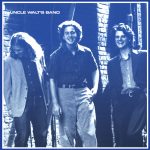 UNCLE WALT'S BAND, Uncle Walt's Band (CD/LP)
Some albums are timeless. Uncle Walt's Band's self titled debut is one of them. The South Carolina trio originally released their debut in '74, then titled "Blame it on the Bossanova". This self produced run of LPs quickly sold out, and after relocating to Austin, the trio re-released their debut with a different track order and simply titled, "Uncle Walt's Band." Now, Omnivore Recordings has reissued this timeless debut with a virtual treasure trove of bonus material. In addition to the original 11 tracks, the new edition adds 11 bonus tracks; 7 demo and 4 live tracks. Additionally the liner notes have been vastly expanded with new photos, a track by track, history as well as accolades from many artists that the trio influenced including Willis Alan Ramsey, Jimmie Dale Gilmore, Marcia Ball, Lyle Lovett and more. The release has an almost box set feel with it's intricate attention to detail. Uncle Walt's Band was somewhat unique in their time. Heck, we suppose they still are, the way they blended a country foundation with elements of bluegrass picking, jazz and an almost Beatles like flavor. But the real kicker for the trio was the absolutely beautiful blend of harmonies. Comprised of Walter Hyatt's full sounding rhythm guitar, Champ Hood's eclectic Django Reinhardt styled leads and David Ball bass foundation, these boys were making the finest Americana before it was even a genre. And Omnivore's reissue is a distinct upgrade in every way. Mastered by Michael Graves and produced by Mark Michel and Cheryl Paweleski, the sound is simply magical. The instruments are all upfront in the mix, and the vocal harmonies simply wrap around you like a favorite warm blanket. Even the demo and live bonus cuts sound better than expected. While not as crisp as the original tracks, they still manage to shine, particularly "Rolling My Blues" "Early Riser" and "Rock Island Line." One can only hope that the remainder of Uncle Walt's Band catalog is destined to be treated to the same love that Omnivore Recordings has given the debut. One can certainly hope, right? Those boys from Carolina sure could sing.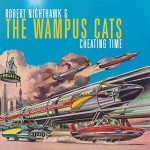 ROBERT NIGHTHAWK & THE WAMPUS CATS, Cheating Time (CD)
In short, these guys can play. The Wampus Cats first started in W. C. Handy Park on Beale Street in 1984, and were honored to receive a Brass Note on the Beale Street Walk of Fame in 2018. With every note their seasons on Beale and devotion to the Memphis sound is evident. The four piece band adds Hammond organ and Hohner Clavinet, electric pianos and amplified harmonica to many of their songs, along with the guitar, bass and drums and percussion. The Wampus Cats sound like they have been playing together for 30 years. They have. The first release on Madjack Records, Cheating Time, is new music, all written by the band, and recorded in Memphis. Cheating Time is not your average Blues recording, it goes beyond the expected and pedantic. A studio album created with love, it hits many styles, ballads to blues, rockabilly, hillbilly jazz, introspective pieces, and then changing gears to a fascinating song about Sputnik Monroe, the man who desegregated Memphis, in a wrestling ring.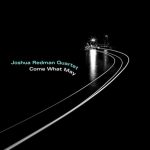 JOSHUA REDMAN QUARTET, Come What May (CD/LP)
Joshua Redman is one of a triumvirate of American saxophonists redefining the fluid narratives of contemporary jazz. Redman — alongside Branford Marsalis and Chris Potter — stands out for his conceptual clarity and fluent control. And all three have recently released quartet albums in a classic sax and rhythm form. However, the similarities end there. Redman's lyrical thrust is as distinct from Marsalis's romanticism as it is from Potter's hard fusion edge. Redman has been touring with Aaron Goldberg, Reuben Rogers and Gregory Hutchinson on piano, bass and drums for over 20 years though, surprisingly, this is their first joint release since 2001's Passage of Time. Now, the improvisations are more closely argued, narratives unfold at speed and swing rhythms have all but disappeared. And the band have developed a mutual empathy and trust that make the ensemble playing relaxed and free. The set begins with piano and bass in unison introducing the easy-going waltz "Circle of Life". Theme stated, sax and piano cavort, intertwine and then play out as one. The Latin-inflected "I'll Go Mine" comes next, strutting over counterpoint bass, an ever-evolving harmonic sequence and accented snare. Here, Redman rises to a high over a tricky urban vamp and implies the blues with subtle restraint. Later, the saxophonist develops the slight motif and jerky rhythms of "Stagger Bear" into music of substance. The round, woody tones of Reuben Rogers' bass dominate the wistful mood piece "Come What May", "DGAF" showcases Gregory Hutchinson's drumming on a rondo-like theme and "How We Do" supports its bop-inflected melody with traditional harmonies and an in-style piano solo with sturdy walking bass. The album ends with "Vast" morphing from bucolic piano and a wisp of tenor sax to a dark-mood change of key. As the composition develops, Redman slow-burns to a pithy high and then gradually fades until his tenor sax is but a trace.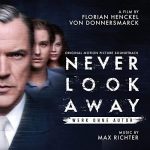 MAX RICHTER, Never Look Away (Soundtrack) (CD)
Honestly, the plot could be nonexistent and the synopsis of the movie could say "weather report" but if it's scored by Max Richter it goes at the top of our priorities list. Right from the opening cue "The Mind's Eye" we recognize the sublime minimalistic sound that makes us fall in love with his music; it's quiet, it's deep and it moves at a slow place that allows me to take it all in in comfortable, poignant doses. This is the more introspective part of his score, the one focused only inwards. When the outside world interferes the music stays minimal but the warmth subsides a bit and gives way to a colder, more electronic influenced mood. The tonal changes are subtle and natural and the instruments are spaced from one another and how the sound is not too busy. The guitar plays its tune, the violin watches for a bit and then joins in a little bit further and it's a nice sensation of a world expanding. There is a sense of urgency in the music, a silent accusation in the poignant way the strings are played as if the soloists are taking their time, making the listener feel every cross of the bow; there's also a constant undertone of elegy. Even if the music is minimalistic, Max Richter knows how to add a certain weight to it, the weight of the story, just slightly bigger than the ones of his albums for the soul. The cues from this score are long; each little piece of this composition takes its time to create a particular atmosphere and transmit a certain idea to the listener. There are a lot of ostinato motifs, mostly strings that make this score very good for background listening as well, complete with the ambient nuances. All in all, as always, the standalone listening experience of a Max Richter shows that this is a classically trained music composer who makes his music available and accessible outside the film music realm.
SON VOLT, Union (CD/LP)
BILLIE EILISH, When We All Fall (CD/LP)
WHITECHAPEL, The Valley (CD/LP) 
KILLER REISSUE: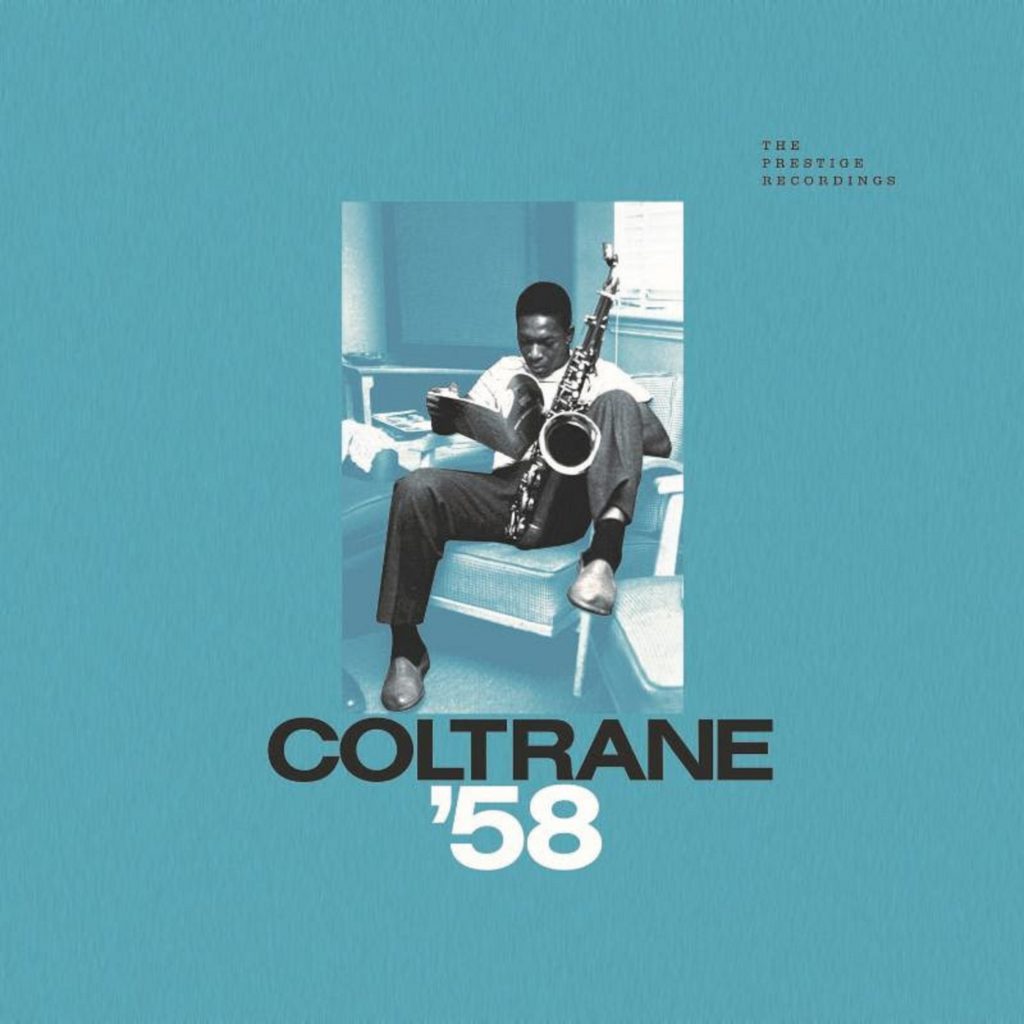 JOHN COLTRANE, Coltrane '58: Prestige Recordings (5xCD)
Coltrane's breakout year, when his mature sound first grabbed ears and his own recordings began to sell consistently, was 1958. This release chronicles the exciting story session by session, featuring all 37 tracks Coltrane recorded as a leader or co-leader for the independent Prestige Records label in those twelve months. This collection captures him in creative high gear—developing the signature improvisational style that journalist Ira Gitler famously dubbed "sheets of sound." The timely release marks the 70th year since the founding of Prestige and comes just after the 60th anniversary of these recordings. Includes 5-discs remastered from the original analog tapes by Paul Blakemore (all of which were recorded by renowned engineer Rudy Van Gelder). The lavish, linen-wrapped, portfolio-style book features an eye-catching design and 76 pages containing extensive liner notes by Grammy-winning American music historian Ashley Kahn, rare ephemera and historical photographs of the saxophonist and his collaborators, including several taken by renowned jazz photographers Francis Wolff and Esmond Edwards.
COMING SOON:
THE INFAMOUS STRINGDUSTERS, Rise Sun (4/5)
TYLER RAMSEY, For The Morning (4/5)
And don't forget these STILL-NEW platters that matter!

LUTHER DICKINSON & THE SISTERS OF THE STRAWBERRY MOON, Solstice (CD/LP)
Astrologists apparently believe the annual "Strawberry Moon" (christened not for any red color but because it appears around the time the fruit is harvested) signals a time of transition. It's an appropriate name then for this unusual collaborative project helmed by blues-based artist Luther Dickinson. The guitarist/producer convened six female roots-based musician/vocalists (Amys Helm and LaVere, Birds of Chicago's Allison Russell, Sharde Thomas, the Como Mamas) at his own Zebra Studio to engage in a sort of casually focused jam session for four days during 2016's titular lunar phenomenon. Some additional parts (fiddle, organ from Hi legend Rev. Charles Hodges, and guitar from Alvin Youngblood Hart among others) were overdubbed later. But the concept on the basic tracks was for these women to interact with each other in a live, somewhat unrehearsed situation, and record the results. It's an appropriately loose-knit affair comprised of originals and covers, some of which have already been recorded by the singers on their own albums. Folk, blues, fife and drum, gospel, soul, country and even light funk all intermingle in these dozen mostly unplugged performances. Much of the appeal is not knowing what you'll hear next. It might be a clarinet or banjo (played by Birds' Allison Russell) sneaking in or an a cappella gospel like the Como Mamas thrilling, roof-raising closer "Search Me." Or Amy Helm's beautiful rendition of "Like A Songbird That Has Fallen," and her own ballad "Sing to Me," featuring clarinet and Dickinson's slide guitar having a honeyed conversation. All singers get two songs each, distributed randomly, which makes for a tasty flow. Although his name is featured, Dickinson's own contributions generally support the women and their songs. The North Mississippi Allstars frontman lays low and lets the singers drive the material, as it should be.  Sharde Thomas is the big find here, soulfully crooning "We Made It" and the frisky jazz/bluesy "Fly With Me," both originals. That's not to dismiss Amy LaVere who clicks with her sweet/scratchy innocent vocals on a revisited "Hallelujah (I'm A Dreamer)" and a down-home "Cricket (At Night I Can Fly)." Why this low-key, homey and altogether delightful gathering took two years to appear is unclear, but hey, the next Strawberry Moon is due in June of this year. Maybe Dickinson can arrange for another jamboree of his female friends for part 2. If this charming album is any indication, he should make it a yearly tradition.

JENNY LEWIS, On The Line (CD/LP)
"I believe that one can never leave home," wrote Maya Angelou in Letter To My Daughter; "I believe that one carries the shadows, the dreams, the fears and the dragons of home under one's skin, at the extreme corners of one's eyes and possibly in the gristle of the earlobe." That said, there must be San Fernando Valley silt in Jenny Lewis' lobes. The child SoCal film star came out as a singer-songwriter adept in the '00s with Rilo Kiley, flirted with Omaha's indie scene for a hot minute, and ended up squarely where she started. You hear the sound of her LA hometurf singing loud through On The Line, her fourth solo set. Some of it's just backstory: her vocals tracked in Capitol Records Studio B, the room christened by Ol' Blue Eyes in 1956 when he gesticulated at the (Frank Sinatra Conducts) Tone Poems Of Color sessions, her piano chords fingered on the instrument that allegedly voiced Carole King's Tapestry. The music indeed feels touched by King's white-girl Laurel Canyon soul, but maybe more by Harry Nilsson's tender, hooky wit. Lewis channels Brian Wilson's sun-kissed doo-wop on the title track — with a sly pun on letter-sweaters and a winking reference, perhaps, to "Caroline No" (here "Caroline, uh"). Elliott Smith gets namechecked on "Heads Gonna Roll," the Go-Gos perky new wave glints from "Rabbit Hole," Fleetwood Mac's heady harmony-builds bloom on "Red Bull and Hennessy." And then there are the Angeleno legends who actually play on the record. Jim Keltner has drummed behind Carly Simon, Lucinda Williams, Yoko Ono and every Beatle; he's on every track except the one Ringo Starr handles alone (they both play on "Red Bull and Hennessy," just like they did at the Concert For Bangladesh). Beck produces and sings on three songs. "Do-Si-Do" is a hazy, midtempo Odelay-scented space-rock chant that somehow manages to rhyme "you ain't no pharaoh" with "get back on your Paxil." And "Little White Dove" is a playful lavender funk jam, very Prince via Midnite Vultures, that takes on more colors when you learn that it came out of Lewis' experience reconciling with her mom, after years of estrangement, just before she died. The album also features a lot of production and guitar work by Ryan Adams, a fact that hasn't been boldfaced in the marketing bulletpoints. But even this reeks of Los Angeles, a town full of talented dirtbags and sun-baked human trainwrecks. As glorious as the sound of this thing is, glinting with letter-perfect '70s-rock sonics and touches of 21st-century psychedelic irony, the songs are the show, written by a woman of a particular age from a perspective well past jaded — she's been there done that — swung back around to a wide-eyed, faintly zen reportage. Images everywhere pop. The little trip up north "in a borrowed convertible red Porsche/ with a narcoleptic poet from Duluth" that triggers existential reveries ("Heads Gonna Roll"). The druggy gal "sliding down a bong" while nodding to Leonard Cohen's "Everybody Knows" and spinning cautionary tales to youngsters regarding Candy Crush ("Wasted Youth"). The drifting Cali dreamer "on a Hollywood lawn today/ sucking back some Beaujolais/ remembering better days/ looking up at the chemtrail haze." ("Hollywood Lawn") The wild girl getting head in a Corvette and crying "like Meryl Streep" ("Party Clown"). The heartbroken girl on the Minnesota-Wisconsin border who, after discovering her lover's infidelity – "I wanted to please you, my dress was see-through/
As I looked through your phone" — contemplates an escape that might mirror the one in Bobby Gentry's "Ode To Billie Joe" ("Taffy"). The magic trick comes together in Lewis' tone, ever so faintly wry, which lets her look into the camera at the same time she's playing the part, Jean Seberg in Breathless. No moment epitomizes this more than when she sings the words "rock and roll" on "Do-Si-Do," wrapped in clouds of gossamer synthetics and reverb. It's glorious and masterfully plastic, and so genuinely ecstatic the quotation marks around that sullied genre moniker take on their own beauty — the gild on a joyously self-aware hustle that's all the truer for it.

IRON & WINE, Our Endless Numbered Days (2xCD/2xLP)
This newly expanded, deluxe edition of Our Endless Numbered Days features eight previously never before heard demos, new artwork, and a 12-page booklet including liner notes from author Amanda Petrusich.  Sam Beam, aka Iron & Wine, released Our Endless Numbered Days, his second album, in March of 2004. It followed his seemingly out of nowhere debut arrival, The Creek Drank the Cradle (2002) which was a quiet word of mouth treasure. Our Endless Numbered Days was recorded in Chicago and was the first in a string of releases to be produced by Brian Deck (Red Red Meat, Modest Mouse, Ugly Casanova, etc.). The record marked many firsts for Beam both professionally and personally and as Petrusich so rightly calls it in her liner notes "Our Endless Numbered Days is a timeless record about the passage of time." Upon its release SPIN called the record a "masterwork" one that is "self-assured, spellbinding, and richly, refreshingly adult."  Pitchfork, in their "Best New Music" review, had this to say: "An astoundingly progressive record: Beam has successfully transgressed his cultural pigeonhole without sacrificing any of his dusty allure."

AMERICAN FOOTBALL, American Football (CD/LP)
This new album isn't a full departure from the American Football sound, but the band successfully traverse new territory. Fans of '90s slowcore, shoegaze, and post-rock will immediately be drawn to this record's space and dynamics much more so than the die-hard '90s emo crowd. The second act of American Football is a different band, but clearly made up of the same men. While wearing their influences on their sleeve, they deliver a lush and compact package of fleeting ballads to get lost in. Mike Kinsella gets a fully warranted reputation as a complete dad, but it's obvious he still finds some time away from his religious following of Tony Kornheiser to write despondent, introspective songs that evoke the loneliness and anxieties that seem to linger around, no matter how old we get.

LAMBCHOP, This Is What I Wanted To Tell You (CD/LP)
Lambchop are an object lesson in how a band can grow old gracefully. Frontman Kurt Wagner's deadpan observations give them an idiosyncrasy that insulates them from changing fashions, making them too ornery and fresh to fit into the alt-country bracket they could have boringly slumped into. And just as their wry, quietly symphonic songwriting threatened to calcify, they switched it up and – like Stephen Malkmus earlier this month, and so many other mid-life crises in US indie – went electronic for 2016 album Flotus. These experiments continue here. Wagner, hearteningly, is the opposite of those dullards who howl at the mere mention of Auto-Tune – he often treats his voice with an effect that pitch-shifts it into a blurred warble, like a corrupted AI lounge singer. This is admittedly very similar to Bon Iver's recent work, but there is enough innate Wagner drollery to keep it tangibly Lambchop, even if the delivery means the lyrics are a little less stark in their presentation. Opening track The New Isn't So You Anymore beautifully pairs warm piano and a Stevie-level harmonica solo with cheap drum-machine claps and snares. It has a moving, quintessentially Wagner top line: banality ("Michael Jackson just informed me / That Santa Claus is coming to town") is bum-rushed by existential clarity ("Let's start again like stupid children / Sir, I'm afraid that's not possible"). A couple of the songs in the middle section verge on bland impressionism, but it only needs a few streaks of colour to enliven the palette again. Those cold claps return on standout track The December-ish You, a soft-rock number driven by a single bent guitar note; the jazz ballad This Is What I Wanted to Tell You has a bone-dry ribbon of analogue synth pulled through it, as if from a lo-fi Chicago house track. Wagner's authority underpins it all. "I'm in a Mexican restaurant bar / Watching the surfing and it looks amazing", he sings with a stoner's wonder – his ability to see spiritual beauty in the everyday is a life lesson in song.