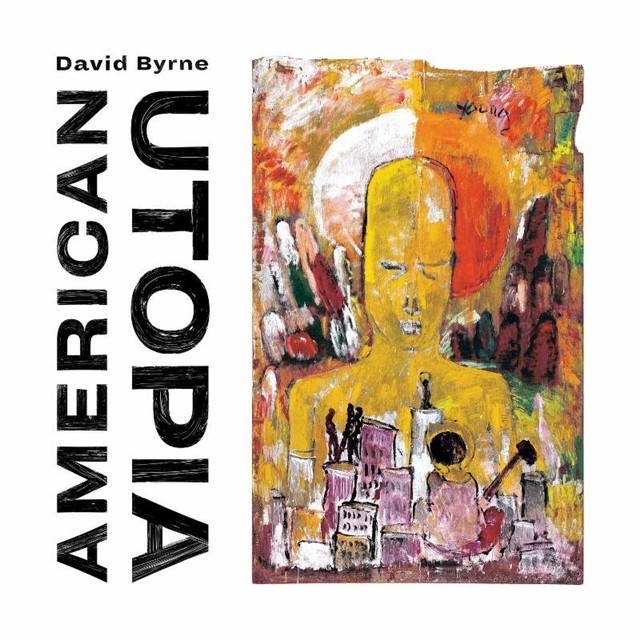 DAVID BYRNE, American Utopia (CD/LP)
If a brain in a jar could observe the world, make sense of it and churn it into a batch of songs, it would make the album American Utopia. This brilliantly analytical album is from David Byrne — an American treasure, an artistic thinker and creator responsible, in part, for the some of the most memorable and distinctive music of the past 40 years. His albums and myriad other projects have been made possible by a lifetime of collaborators that include Chris Frantz, Tina Weymouth and Jerry Harrison of the band Talking Heads, his now four-decade friendship with producer Brian Eno and, more recently, with the artists St. Vincent and Fatboy Slim. American Utopia is billed as David Byrne's first solo album since 2004. But solo in his case doesn't mean alone; it means "Everybody's Coming to My House," the title of the album's penultimate track and an apt description of the record's cast of characters. American Utopia's origins began with tracks from Brian Eno and it grew and morphed from there, bringing in other collaborators and musicians, including producer Rodaidh McDonald (The xx, King Krule, Adele), producer Patrick Dillett (Nile Rogers, Sufjan Stevens,) drummer Joey Waronker (Atoms for Peace, Beck), Isaiah Barr on sax (Onyx Collective) Thomas Bartlett (aka Doveman) on mellotron, Daniel Lopatin (Oneohtrix Point Never) on keys and electronics, singer and pianist Sampha and Brian Eno on keys, brass, whistling, robot rhythm guitar and more. The list of contributors is actually longer than this. But, suffice it to say, that inspiration for this record came from an awful lot of talent. The music is intense, it's playful and quite memorable. American Utopia takes vignettes from day-to-day life, magnifies them and lays them out for us to rethink how we see the world. The song "Gasoline And Dirty Sheets" examines the proliferation of advertising, fast food and crazy consumption as seen through the eyes of a refugee. "Bullet" describes a killing from the perspective of bullet passing through a body. Byrne's lyrics are matter-of-fact as he sings, "The bullet went into him / His skin did part in two / Skin that women had touched / The bullet passed on through." But beyond the potent subjects, there's plenty of funny stuff in these observations. The song "Every Day Is A Miracle" looks at the world not through human eyes but through the eyes of a chicken. "Now the chicken imagines a heaven / Full of roosters and plenty of corn / And God is a very old rooster / And eggs are like Jesus, his son." It also sees this miraculous world from a tongue's perspective and a cockroach's. American Utopia's closing song is called "Here" and sums up much of what David Byrne's art conveys. It's a song with Daniel Lopatin on drums and keyboards and Byrne on guitar and voice, singing about how the brain processes the world. It's a little neuroscience lesson that ends with this thought and then a question "Here too many sounds for your brain to comprehend / Here the sound gets organized into things that make some sense / Here is something we call elucidation / Is it the truth? Or merely a description?" It's in that closing thought that we're left with something to take into our day to day — and, as scientific as many of these observations are, they are a means toward empathy and understanding. In a world filled with millions of songs about personal problems and love gone right or wrong, we're thrilled to have a record that opens my eyes and widens my perceptions and helps me stop and make some sense of this inexplicable, mind-bending world of ours.
NATHANIEL RATELIFF & THE NIGHT SWEATS, Tearing At The Seams (CD/LP)
Look, there is no "S.O.B. (Part Two)" on this album. But Nathaniel Rateliff & The Night Sweats don't need it. While that joyous, hand-clapping ode to alcohol withdrawal was sharp enough to make people pay attention, the band's sophomore album "Tearing at the Seams" (Stax / Concord) will have no problem building an even broader audience. Rateliff's stirring, soulful vocals shine even more now, whether he is channeling Otis Redding on "Coolin' Out" or updating The Band on "Say It Louder." The Night Sweats' combination of soul and Americana is addictive in pretty much all its permutations, but especially on the gorgeous "Still Out There Running," which ropes some poetic Paul Simon phrasing into the mix. The first single "You Worry Me" has already returned the band to the top of the adult alternative charts, with the horn-tinged rock song seemingly poised to become another crossover hit. "Tearing At the Seams" is potent enough to return Rateliff & The Night Sweats to the spotlight to stay, not as the unexpected beneficiaries of a novelty hit, but as one of Americana's brightest new stars. As Rateliff repeatedly belts out in the title track, "They're gonna have to drag us away."
OF MONTREAL, White Is Relic/Irrealis Mood (CD)
Love and paranoia go hand in hand for singer-songwriter Kevin Barnes on Of Montreal's White Is Relic/Irrealis Mood. The Athens, Georgia-based musician has often paired verbose examination of his own mental health with oblique psychedelic pop, and he's cited the creative process as a means for coping with his depression, most directly on 2012's exhausting Paralytic Stalks. Unease with our increasingly digital world has gradually worked its way into Barnes's songwriting in recent years as well, and White Is Relic/Irrealis Moodcranks up his fear of a simulated reality to Philip K. Dickian levels of dread. Drawing inspiration from '80s-era extended dance mixes, Barnes structures the album as six lengthy tracks, each with two divergent movements woven together with churning electronic or saxophone-fueled interludes. Having earnestly dealt with the fallout of his failed marriage on 2015's Aureate Gloom, he ruminates here on what it takes to seek out love again. The technophobia that pervades the funky, offbeat White Is Relic/Irrealis Mood complements the thematic focus on romantic trepidation surprisingly well, especially as a metaphor for the artificial façades people present both online and in person. "I have to trust the optics of you," Barnes tries to convince himself on the sprawling "Sophie Calle Private Game/Every Person Is a Pussy, Every Pussy Is a Star!," and he goes on to apologize to a new love interest for moving too fast, admitting, "The last year's been kind of rough." In his approach to relationships, Barnes juxtaposes his impulsiveness with a hesitancy born from suspicion both of his own motives and those of others. Love provides him with validation that makes him "feel less ugly now," but he's equally likely to grow uncomfortable within the confines of a relationship. On "If You Talk to Symbol/Hostility Voyeur," he equates the need for companionship to a weakness and points to his own tendency to "want to blow things up again" whenever "things are too nice for too long." The paranoiac thread that runs throughout the album—including references to omnipresent government surveillance, an expanding multiverse, the Orwellian ubiquity of cameras, and even the threat of terrorist bombs triggered by cellphones—leads Barnes to argue that each of us is part of the machine. "Every time you take a breath/The simulation's breathing too," he sings on "Sophie Calle Private Game." To convey this symbiosis, Barnes leans a bit too heavily on studio gimmickry, as in the trippy helium-inflected vocals of "Writing the Circles/Orgone Topics," or the robotic vocal modulation of "Paranoiac Intervals/Body Dysmorphia." This repeated emphasis on fabricated reality has the potential to grow tiresome, but Barnes's willingness to use it as a mechanism for bearing his deepest fears and vulnerabilities—even through the highly stylized filter of a paranoid retro-futurist nightmare—makes White Is Relic/Irrealis Mood deceptively relatable.
BRAD MEHLDAU, After Bach (CD)
Over the two decades since his star ascended, American pianist Brad Mehldau has been cutting a path – often introspective, virtuosic and indifferent to populist antics – that could have led him to jazz's crowded unsung-genius shelf. But as conversations between jazz, classical music and pop have grown ever more fluent, Mehldau's eclecticism has turned him into a major star. He rammed the reasons home this week in an unaccompanied performance split between respectfully straight recitals of several JS Bach classics, and densely dazzling compositions and improvisations inspired by them. The show was a new venture for him called Three Pieces After Bach, co-commissioned by Carnegie Hall, Wigmore and others. A relaxed, cowboy-shirted Mehldau opened with the G minor Fugue No 16 expressed through more dynamic swerves and percussive chord work than a Bach purist might favour, but as the gig progressed, the pianist cherished the original subjects of these pieces with a growing clarity. The C major Prelude from Well-Tempered Clavier Book 2 led him toward a deep rhythmic thunder built out of the source's serene pulse, then a turmoil of interwoven melodies and hints of blues. Bach's delicately turning resolutions were steered toward dissonance, threaded into jazzy lines and pulled from explicit motifs toward vivid abstractions. Book 1's D minor Prelude No 6 was recast as if its motifs had been designed for Broadway-song harmonies, and the E major Allemande sparked a hypnotically Keith Jarrett-like contrapuntal whirl. On the rousing encores, Mehldau scattered the Beatles' And I Love Her across impulsive surges in shifting keys and metres before reeling it in, and punched out the Who's Pinball Wizard in such sympathy with the evening's agenda that it wasn't hard to imagine Bach applauding it. Mehldau can be dense to the point of relentlessness, but though there were moments of that, the balance of space and intensity was almost perfectly struck in this powerful and thought-provoking gig.
GUIDED BY VOICES, Ogre's Trumpet (CD/LP)
Sometimes bands release live albums as nothing more than sleazy cash grabs or they may be bankrupt of new and original ideas so they endlessly repackage past glories. But every now and then the reason for a live album's existence is obvious – and this is one such record. What is this reason, you ask? In the case of Ogre's Trumpet, the first true canonical live album in the bands history, this is Robert Pollard having a dynamite band, playing at a really high level, and he wants you to know it. He is quite proud of this version of the band which includes (for those not keeping up) Doug Gillard, Kevin March, Bobby Bare, Jr. and Mark Shue. It's a lineup that Pollard has rightfully declared the best Guided By Voices yet. This album serves not only to document this but also to immortalize it. Taken from an August 2017 show in Asbury Park, New Jersey, Ogre's Trumpet clocks in at 70 minutes and 25 songs – not a full set list but a finely curated sample of a typical night with Uncle Bob and the boys. What works so well here is the sequencing preserves a story arc and Pollard's penchant for "playing the hits at the end of the show." Four of the last six songs are confirmed fan favorites including a very solid rendition of "Game Of Pricks." They've been playing this live since forever and it still has a unique power to charm. Gillard's guitar has always infused this classic with his Les Paul slinging heroics. The older tunes all fare well but "Gold Star For Robot Boy" deserves special mention. On Bee Thousand the track was a twangy (and beautiful) mess; here it's given a fresh coat of paint without sacrificing any of the song's subtle nuances. To go on too long about the old does a grave disservice to the new and that is where GbV lives. Eleven of Ogre's tracks are from the latest two albums: August By Cake and How Do You Spell Heaven. And this is where the band truly shines. Pollard seems to understand how to keep the band motivated too. It is a more democratic group as evidenced by the inclusion of the Gillard-penned "I Am A Tree" (on which both he and Pollard sing lead) and "Sudden Fiction" written and sung by bassist Mark Shue. The newer material shows the band in their element. Songs like "King 007" (originally from How Do You Spell Heaven) explode into life. While the studio versions of many of these tracks are just fine it's clear they were born to be played live. Another example of this is "Cheap Buttons", a song from August By Cake that never made a huge impression on me. Maybe it's simply that these recent tunes are more in Pollard's current vocal range. Whatever. The net effect is stunning.
JUDAS PRIEST, Firepower (CD)
MYLES KENNEDY, Year Of The Tiger (CD)
MINISTRY, AmeriKKKant (CD)
SUICIDAL TENDENCIES, Get Your Fight On (CD)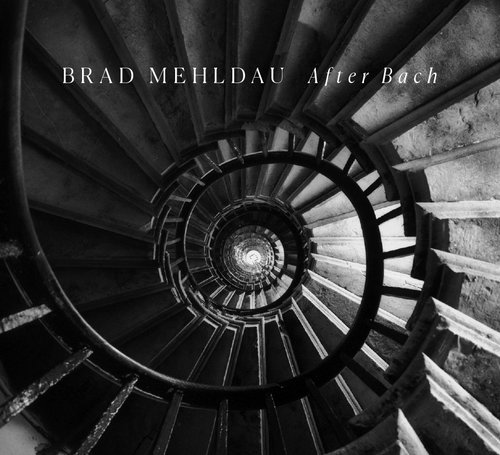 KILLER REISSUES: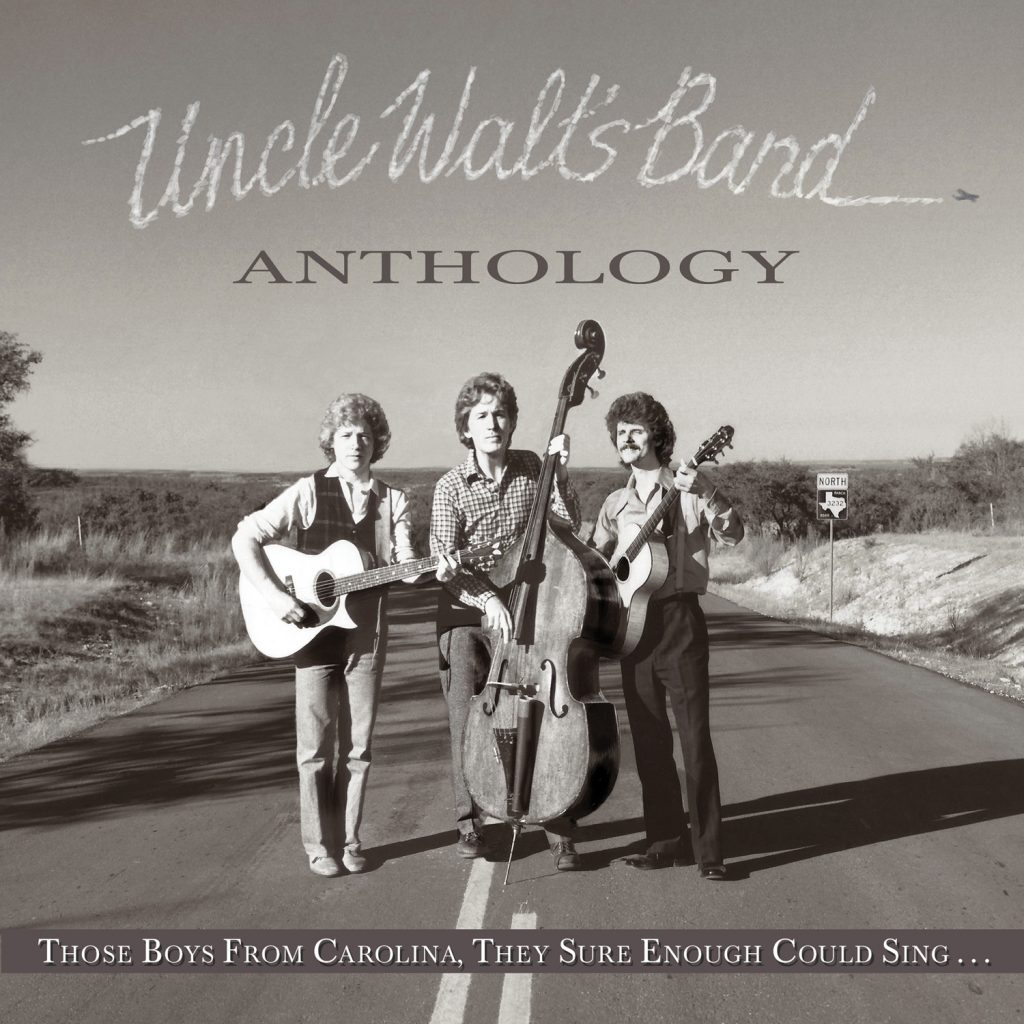 UNCLE WALT'S BAND, Anthology: Those Boys From Carolina (CD, free sticker and 45 single while they last!)
The existence of this collection by Uncle Walt's Band – Walter Hyatt, David Ball and Descamps Hood – proves that no matter how much music you listen to, there is always something new to discover. This 21 cut CD brings together moments from the groups 4 records from the '70s, starting with "Seat of Logic" from the 1974 album, Blame It On The Bossanova, where their trademark harmonies are front and center. Lyle Lovett is famous for saying "Those boys from Carolina they sure enough could sing", and Lyle ain't woofing. The mixture of their voices, aligning together in a sort of '50s vocal jazz group style, combined with the rich acoustic guitars and bass, really sounds like nothing else you've ever heard. The three were great songwriters, with moments such as Ball's "Don't You Think I Feel It Too", Hyatt's "Deeper Than Love" or Hood's "Walking Angel", any of which would be the standout cut on any normal release, but these guys records were an embarrassment of riches. Anthology features live moments such as their version of the standard "Sitting On Top of The World", and "One Meatball", made famous by Ry Cooder, and shows how the groups voices and playing fit together seamlessly, and what a loss it was when the group disbanded. You might not have heard of Uncle Walt's Band, but once encountered, you'll never forget their swinging, vocally complex tunes.
JIMI HENDRIX, Both Sides Of The Sky (CD/LP)
COMING SOON:
THE DECEMBERISTS, I'll Be Your Girl (3/16)
HOT SNAKES, Jericho Sirens (3/16)
YO LA TENGO, There's A Riot Going On (3/16)
And don't forget these STILL-NEW platters that matter!
BARRENCE WHITFIELD & THE SAVAGES, Soul Flowers Of Titan (CD/LP)
Those looking for a sizzling new platter to raise the roof at their next party can stop their searching; Barrence Whitfield has you covered. The Boston based R&B wild man has been cranking out his raw power brand of high octane grungy garage soul since the mid-80s. He took a 15 year sabbatical after 1995's Ritual of the Savages, but returned in 2011 to pick up where he left off preaching his roaring, rollicking gospel wailing and has kept those fires burning since. He has found a home on Bloodshot, a near perfect match of label and artist, to promote his insurgent, barely contained raucous rocking.  The riffs come fast and furious starting with the opening "Slowly Losing My Mind" kicking off with Whitfield shouting "baby, baby, baby, baby, look what you're doing to me." That energy never lets up for the next 12 tracks, all crammed into just over 35 of the most frantic, heart hammering minutes you've heard since well, the last Whitfield disc three years ago. From the swampy grind of "Tingling" to the propulsive sax honking of the band's bluesy tribute to Sun Ra "Let's Go to Mars," this is a non-stop party waiting to happen. You want tender, introspective, heartfelt ballads? Pick up a Joni Mitchell album 'cause Whitfield is having none of it. The closest he gets to letting you catch your breath is the slower but still edgy grinding blues of "I'll Be Home Someday."  As for deep thoughts, the lyrics of "I'm gonna get a gun/just to shoot it at the sky/I think it might be good/although I don't know why" are about as deep as things go. Whitfield inhabits the space between the unhinged bellow of Screamin' Jay Hawkins, the sweat soaked throbbing psychedelic rock of The Fleshtones and the driving, gutsy pop of the Rascals, in an effort to keep fists pumping and butts shaking to rugged, rawking tracks like the pounding "Sunshine Don't Make the Sun." About half the songs are original, written by various Savages members including Peter Greenberg (guitar), with the rest obscure covers only the most cultish fan would know. The album's oblique title references Titan, Saturn's largest moon, and the strength and perseverance of the flowers that grow there, mirroring the band's own defiance against their own dark struggles. Perhaps even that is too intellectual; better to batten down the hatches, crank the volume to 11 and let Barrence Whitfield and his Savages blow the roof off your bash.
TITUS ANDRONICUS, A Productive Cough (CD/LP)
If Titus Andronicus' The Most Lamentable Tragedy seemed like an attempt to make an epic masterpiece on the scale of Quadrophenia and The Wall, A Productive Cough is perhaps best appreciated as a record that's destined to be overlooked, even dismissed, in its time, only to be re-evaluated later as an oddball classic. Neil Young and Lou Reed specialize in oddball classics — A Productive Cough resembles the records those masters made in the '80s, when they were writing messy songs loaded with loopy, eccentric humor and wounded, pained idealism. Tonally, it has the same uneasy mix of sadness and "let's get blasted to chase the demons away" resolve. Again, classic rock is the crucial touchstone here. While Stickles' scholarship of rock history was hinted at on previous Titus Andronicus albums, the influence was more spiritual than sonic. He evoked Springsteen without ever sounding like Springsteen. But on A Productive Cough, Stickles finally emulates the Boss musically, playing off a rambunctious horn section in the rampaging "Real Talk," slipping in some "sha-la-la's" into "Above The Bodega (Local Business)," and tearing off a long guitar solo while booming drums pound bombastically in the background of "Home Alone." Even the slow numbers, including the stunning "Crass Tattoo," sung beautifully by New York City folkie Megg Farrell, give off a loose, well-lubricated air, akin to Young's Tonight's The Night era with cheap beer subbed in for tequila. If you're on Stickles' unique wavelength — many people, even those who love The Monitor, won't be — it will sound endearingly sloppy, like a cheery drunken sing-along motivated by existential fear, rather than just sloppy-sloppy. Personally, I admire Stickles' willingness to make an album that will likely confound the dabblers on Spotify, even as it pays dividends to those who spend the night poring over it on vinyl while putting away a sixpack. The album's true Rorschach test is that daffy Dylan cover. Cosmetically it is a straight-forward rendition, right down to the wheezing harmonica. But lyrically, Stickles makes some changes, altering the perspective from second to first-person. Instead of you being on your own with no direction home, Stickles turns the vitriol of "Like A Rolling Stone" on himself. (He also shouts out the Rolling Stones in the outro, including their sidemen, which results in the album's funniest and most quotable moment: "Don't forget Darryl Jones!") It's pretty bizarre but also… kind of miraculous? Incredibly, the repurposed "(I'm) Like A Rolling Stone" at some point transforms from Bob Dylan's most overplayed track to a classic moment of Titus Andronicus-style "you'll always be a loser!" anti-triumph. Like all of us, Stickles is stumbling in the midst of these pitch-black times, but he does so with courage and purpose, ultimately succeeding in finding himself in the unlikeliest of places.
JOAN BAEZ, Whistle Down The Wind (CD)
Is it a figment of the imagination to think that all greatness eventually dies out, or does the next generation indeed carry the torch? Whatever the case, American folk legend Joan Baez continues to contribute to the great American songbook with Whistle Down the Wind. Recorded over a ten-day period in Los Angeles, Henry and Baez worked with a variety of songwriters to add depth to the collection. Authentic vulnerability oozes from the opening song, "Whistle Down The Wind," written by Tom Waits and Kathleen Brennan, which begins the thirty-nine-minute journey. Listeners have been on the road with the songwriter since her 1960 self-titled debut, Joan Baez, shared her voice with the world with no pretense. That minimalist essence oozes from each of Waits' and Brennan's lyrics, crafting a track that celebrates the time to hit the road and painting a beautiful picture with each word sung. Transcending the times, "Be Of Good Heart," which was penned by Josh Ritter, maintains the eternal essence of the woman Baez has been; at 75 years young she is pure, evermore. Always incomparable, the subtle guitar work with the addition of lush instrumentation is exquisite throughout the record. Fans of Joan Baez might already know that Baez is a member of the Library of Congress, Rock and Roll Hall of Fame, 47 Club in the Cambridge Milestones, Grammy Hall of Fame, and National Recording Registry. Additionally, she is a talented painter and her first solo painting exhibition, entitled "Mischief Makers," depicted civil rights activists; a reflection of the musician's involvement in the civil rights movement standing side by side along with her music. There is brilliance throughout Whistle Down the Wind in its musicality and lyricism, and there is always a beautiful balance between the two. A child of peace, love, and understanding, Joan Baez has maintained an authentic connection to her life and fans, and her songs are a stark example of truth according to an artist who has fought her entire life to be heard. Now leaving a legacy of music with a final statement that includes collaborations with some of the greatest songwriters of all time, there are no greater heights for this amazingly talented woman to reach.
BUFFALO TOM, Quiet & Peace (CD/LP)
Twenty-five years ago, Buffalo Tom released their breakthrough album, spawning what became their most popular, chart-topping songs, "Sodajerk" and "I'm Allowed." They followed this up with four albums more, from 1995's Sleepy Eyed to 2011's Skin; and then they went on a hiatus. Now, the band that was formed in 1986, in Boston, Massachusetts, United States, by Bill Janovitz (vocals, guitar), Chris Colbourn (bass), and Tom Maginnis (drums) is back again, with a new album in tow. Quiet and Peace – Buffalo Tom's new offering – opens with the upbeat, torch-bright "All Be Gone," emanating the energy of Big Red Letter Day's "Dry Land." The ensuing hymnal "Overtime" then takes the listener to a quiet trek to the countryside, only to drive him again on a breezy, nostalgic ride with "Roman Cars," into the much-missed '90s sound of Buffalo Tom. Another wistful but sunny, strum-oriented track plays next in the form of the piano-adorned "Freckles," which is steeped with oh-so-sweet melodies. "CatVMouse" then follows aptly, as it smoothly flows with its bluesy chops and folky tendencies. "Lonely Fast and Deep" returns Quiet and Peace to the big red jubilant heyday of the '90s – vibrant, frenetic, and engaging; with a standout guitar ad-lib that will remind the initiated of the mind-glowing riffs of J Mascis of Dinosaur Jr. ("I Don't Think So"). The mood then turns reflective and romantic with a pair of poetically worded Alternative Rock ballads, "See High the Hemlock Grows" and "In the Ice."  Finally, Buffalo Tom wrap up Quiet and Peace solemnly with their heartwarming alternative country rendition of the 1970 Folk classic "The Only Living Boy in New York" by Simon & Garfunkel. Albeit thirty-years away from its very first predecessor and seven years from the last one, Buffalo Tom's new batch of usually melodic and emotionally inspired Alternative Rock ballads and stompers is as refreshing and engaging as the American band's memorable songs from the previous decades. Nevertheless, the equally compelling lyrical themes of Quiet and Peace prove also that Janovitz, Colbourn, and Maginnis with their music have been able to remain rustic but relevant at the same time amidst the ever-changing landscapes and dynamics of alternative rock music.
TECH N9NE, Planet (CD)
After dropping 2 Collabos albums in 2017, the legendary & ever so hardworking Kansas City MC Tech N9ne is now dropping his 20th full-length album. The album opens with "Habanero", where he talks about how hot he is over a futuristic trap beat from Seven (who produced all but 5 songs). The next track "Fresh Out!" with Swisher Sleep sees the 2 going back & forth about not giving any more fuck s over a skittering electronic beat from mR. pOrTeR & while the song "Kick It With Myself" does touch down on loneliness, both the Seven instrumental & the hook are just alright to me. The track "Drink Up" is of course an alcohol-themed club banger & the song "Don't Nobody Want None" is an ode to the all the b-boys with an instrumental kin to the classic Afrika Bambaataa track "Planet Rock".  The track "Bad JuJu" with King-I.S.O. sees both MCs getting confrontational over an eerie instrumental & the song "Comfortable" is basically about feeling just that over a spacey trap beat. Also, the sample during the hook is alluring. The track "No Reason (The Mosh Pit Song)" is basically about fucking people up over an eerie trap beat from 206derek & Frizz that kinda fits the vibe. However, the auto-tuned Y2 hook sound annoying, but the MGK feature is really trite to me. Especially with the corny Dr. Dre reference at the very beginning of his verse. After the "Brightfall Confession" interlude, we then go into the next song "Brightfall". Here, Tech delivers a cool throwback to K.o.D. (King of Darkness) from the spiritual content to the orchestral strong-tinged production. The song "Red Byers (Say Som'n Do Som'n)" gets conscious over some live instrumentation with some hi-hats & the track "Never Stray" talks about how far he's come with his label Strange Music over an ambitiously atmospheric beat. The song "Sho Nuff" continues where the last one left off as it talks about about celebrating where he's at now over a bouncy beat from Dem Jointz while the track "How I'm Feeling" with Snow Tha Product sees both MCs saying what's on their minds over a dinky piano with some rattling hi-hats.  The song "Not a Damn Thing" vents about having a day off from his usual grind over some ambitious keys with some funky guitars while the track "My Fault"addresses his supposed beef with the Insane Clown Posse along with a story about a legal issue revolving around the classic 816 Boyz banger "Areola" over a smooth beat. The song "Tappin' In" recalls the story of a 21 year old Tech fucking his homie's 40 year old girl & I absolutely love the way he incorporates Joey Cool on here as he delivers from the point of view of Tech N9ne's friend. The penultimate track "Levitation" talks about succeeding over a beat that'll make you feel like you're in space & then the album finishes off with "We Won't Go Quietly", where he insightfully gets conscious again over some beautifully played keys.