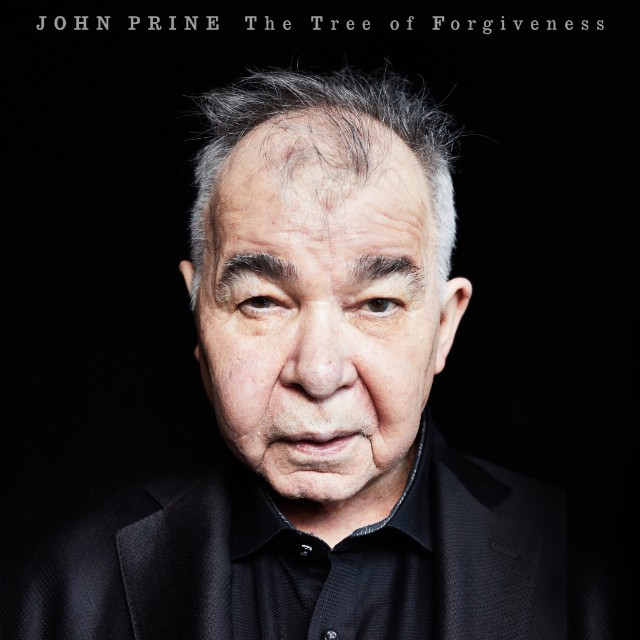 JOHN PRINE, The Tree Of Forgiveness (CD/LP May 11th)
Let us all rejoice, the might John Prine, master of understatement, walks among us again! A new album from John Prine is always reason to celebrate, but an album in which he wrote or co-wrote all the songs is an even bigger reason to rejoice. The Tree of Forgiveness is the first album since 2005's Fair & Square where Prine has written the songs. He has issued albums since then, but like Bob Dylan, they have been albums of cover versions, but this album is Prine and, I would argue, Prine at his best. Prine co-writes with old friends and longtime collaborators on this album. He even wrote a song with Phil Spector — he started writing the song, "God Only Knows", decades ago.  Pat McLaughlin, Roger Cook, and Keith Sykes have worked with Prine in the past. He has made some new friends too in Dan Auerbach, who co-wrote the brilliant "Caravan of Fools",  and Brandi Carlile, who duets with Prine on the beautiful "I Have Met My Love Today". For the past twenty years, Prine has suffered a lot of health issues including two bouts of cancer, and on this album he does not directly comment on that, but its presence is felt throughout. Just one look at the sleeve photo and you know Prine is not shying away from  anything. It is a stark photo of an artist who has survived. Mortality is a big theme on the album. There are other themes, but they all come back to loss of life. You will note that God and Heaven pop up in songs and song titles throughout the album. The album is also a love song to his wife, and there is nothing wrong with that. His usual word play is present and he comes up with some lines that make the listener stop, think and pay attention. Lyrically, this is one of the best albums Prine has written. The album ends with the song "When I Get To Heaven". It is part recitation and part song. It will make you laugh and cry. A perfect ending to the album.  Love and mortality are the themes of this soon to be classic album. Musically, producer Dave Cobb (Oak Ridge Boys, Sturgill Simpson, Shooter Jennings) lets Prine do what Prine does best. His voice is more gravelly than before, but it adds to the songs, it never detracts. The sparse musicianship adds to the songs — Jason Isbell plays some tasteful slide guitar on "God Only Knows". Recording at the historic RCA Studio A in Nashville adds to the overall sound of the album. This is an important album. There are not a lot of artists/writers around like Prine, and anything new from him should be recognized as the hero's return. Tree of Knowledge is an album full of imagery and a great deal of human emotion. It is an honest account of one man's life, and perhaps the album of the year.
LAURA VEIRS, Lookout (CD/LP)
Soft, dreamy, caressing sounds, sometimes concealing darker, more sinister ideas than the music suggests, continue to emerge from the Colorado-born singer/songwriter Laura Veirs almost 20 years after her debut. The post-Warners phase of her career has spawned a remarkably consistent series of albums, including a children's collection and, two years ago, an exceptional collaborative effort with k.d. lang and Neko Case ( case/lang/veirs). Veirs created her own sub-genre at the outset of her career – what might be termed "geology-pop". To this day, her songs abound with imagery of rocks, earth, land and water, reflected by outdoorsy, pastoral production. With song titles including "Watch Fire" (on which Sufjan Stevens makes a guest appearance), "The Meadow", "Canyon", "Mountains of the Moon" and "Lightning Rod", it's apparent that Veirs's personal infatuations remain roughly the same, and that her tendency to use agrarian metaphors to examine the human condition is still in play. The Lookout is her tenth album and it brings back a touch of the sparkling electronica of Year of Meteors (2005), with less of the brash, gnarly electric guitar (it's present, but not mixed so drily) that defined Warp and Weft (2013). The verses of "Margaret Sands", the first track on The Lookout, have one of those melodies that sounds like an arpeggio exercise in a singing lesson or an ancient incantation. It's a deceptively simple, sparely arranged folk song, with lilting, bird-like harmonies. Then, on "Everybody Needs You", the Veirs of Year of Meteors, springs to mind. It's a billowing, fluttering, pure-pop moment that recalls triumphs of the past, like "Galaxies". Veirs's work continues to be characterized by liquid sounds, simultaneously airy, buffed and, this time around, notably titivated with reverb. "Watch Fire" is another classic Veirs moment. A lithe, dotted-rhythm melody, a whispered Sufjan Stevens response vocal and some pizzicato guitar form the verse, prior to a refrain bathed in vocal harmonies and piano. As always, Veirs manages to use pillow-soft arrangements, not dissimilar to Vashti Bunyan's, without being fey or indulging in twee whimsy. "Seven Falls", with a startling lyric in which she reproves herself for moments of unkindness, couches its ideas in a shuffling, country-tinged folk-rock setting and employs one of Veirs' most affecting melodies.
KING TUFF, Other (CD/LP)
King Tuff is ready for a change. For his fifth studio album, the US musician aka Kyle Thomas underwent what is being described as a "psychic reset," with the man himself saying: "I let the songs lead me where they wanted to go, instead of trying to push them into a certain zone… King Tuff was never supposed to be just one thing. It was supposed to be everything." 'The Other' is far from one thing. It feels like the tingling energy flowing through the fingers of Thomas at his most creative, and most bizarre. If you came here for meaty garage-rock riffs, you may well feel like you've turned down an unexpected path – but you'll certainly benefit by sticking around in this world a little longer, because things get weird as f*ck. The album is chockablock with funky breakdowns that'll have you downing your drink and snaking your way to the nearest dancefloor. 'Raindrop Blue's hypnotic bassline is paired with an electrifying sax riff, 'Psycho Star' wiggles and squirms with cosmic beats and 'Infinite Mile' is a slice of 'Rocks'-era Primal Scream. These are party songs that aren't afraid to push things to their absolute limits.
NELS CLINE, Currents Constellations (CD)
With Currents, Constellations, Nels Cline's second Blue Note release, we hear the debut of The Nels Cline 4, made up of Cline and Julian Lage plus the fierce and versatile rhythm section of bassist Scott Colley and drummer Tom Rainey. All of the music is Cline's, save for a haunting and rare Carla Bley gem from the Jimmy Giuffre 3 songbook.
JOSH ROUSE, Love In The Modern Age (CD/LP)
STILE ANTICO, Victoria: Tenebrae Responsories (CD)
JASON ALDEAN, Rearview Town (CD)
BREAKING BENJAMIN, Ember (CD)
THE DAMNED, Evil Spirits (CD)
MOONDOGGIES, Love Sleeps Deep (CD)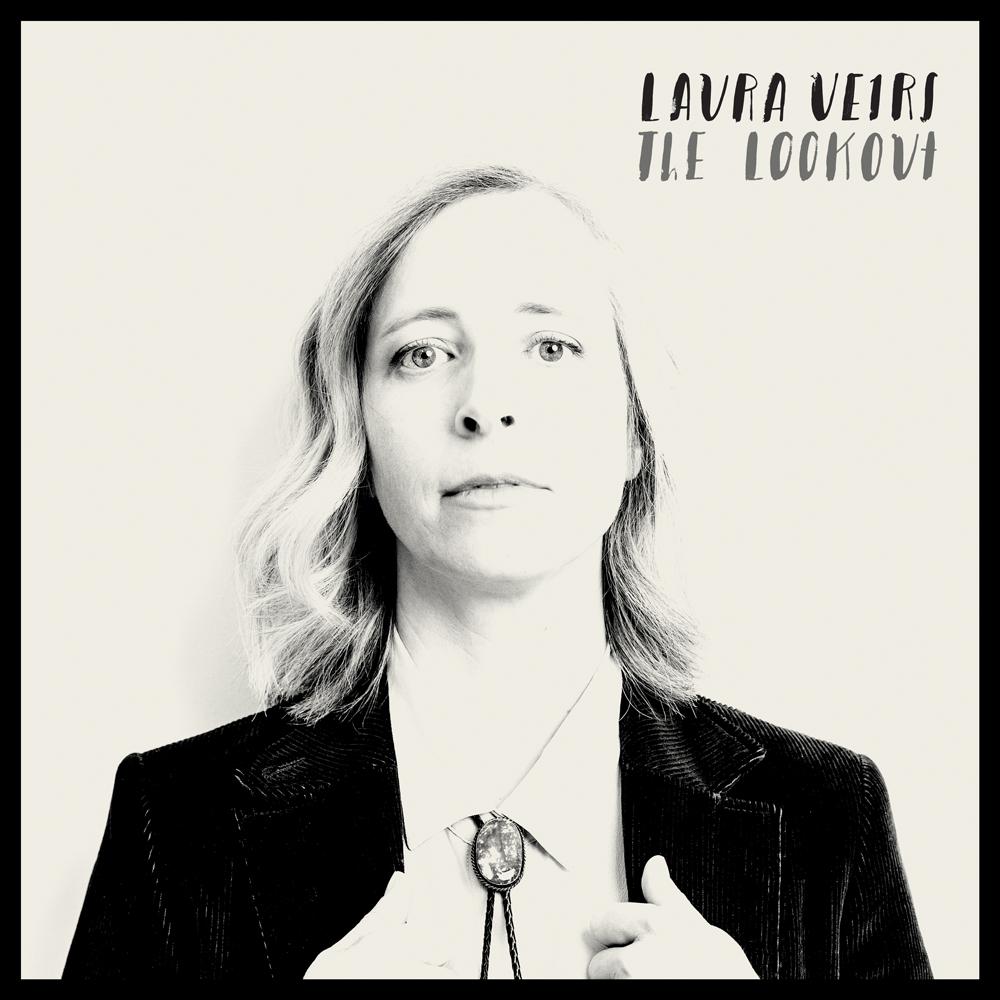 KILLER REISSUES: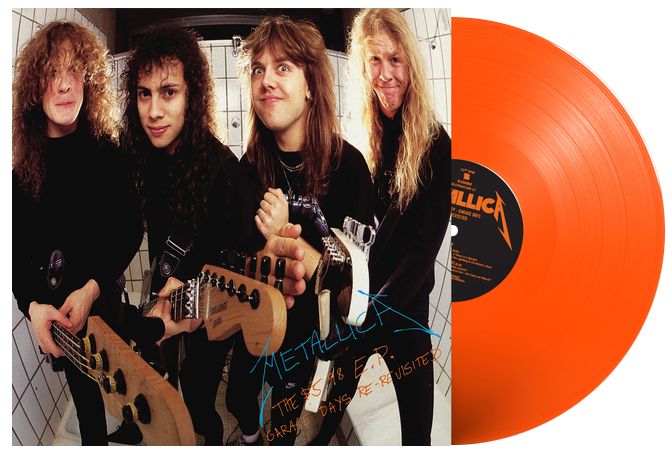 METALLICA, $5.98 EP: Garage Days Re-Revisited (CD/Special Edition Longbox CD/Orange Vinyl LP)
Originally released over 30 years ago on August 21, 1987, the collection features the band covering songs by early Metallica influencers such as Diamond Head, Holocaust, Killing Joke, Budgie, and The Misfits. The five songs from the EP were later included as a part of the 1998 multi-platinum release Garage, Inc., but the band felt it was time to bring it back in the original formats! In addition to the regular CD version, the EP has been reissued in a throwback longbox format with holographic cover and as a VERY limited edition, indie-store only orange vinyl LP!
DAVID BOWIE, Changestwobowie (CD)
CHANGESTWOBOWIE, the follow up to David's hugely successful first "Best Of" compilation CHANGESONEBOWIE, has not officially been available since the late 1980s. Featuring iconic cover photography by Greg Gorman, it was first released in 1981 and was only briefly available on CD in 1985 but has long since been deleted. Drawing on material spanning from Hunky Dory (1971) to Scary Monsters (And Super Creeps) (1980), it's been reissued with all tracks remastered on CD in a digipak sleeve, high-resolution 192/24 digital!
COMING SOON:
MARCIA BALL, Shine Bright (4/20)
BONNIE PRINCE BILLY, Wolf Of The Cosmos (4/20)
THIEVERY CORPORATION, Treasures From The Temple (4/20)
And don't forget these STILL-NEW platters that matter!
SARAH SHOOK & THE DISARMERS, Years (CD/LP)
When Sarah Shook & The Disarmers self-released their debut album, Sidelong, in late 2015, it was the first statement from a powerful presence on the regional scene. Shook and her band struck a balance between fearless, fast-and-loose honky-tonk tunes and professional polish—equal amounts of grit and glory. Last year, the "insurgent country" champions Bloodshot Records wisely reissued Sidelong to a national audience, raising Shook's profile along with it. The band's second Bloodshot LP, Years, bears perhaps an even greater impact.  Throughout Years, Shook displays a deadpan, no-bullshit vocal delivery that matches her unguarded, straight-from-the-gut songwriting. Dispensing with all affectation, she directs an arrow straight from the core of the songs to your ears. Not that Shook doesn't know how to milk a moment for all its worth—for instance, when she lets out her final, despairing line, "I ain't cut out for it," at the end of the broken-hearted lament "Heartache in Hell," her subtlest vocal modulations speak to a whole world of hurt. And when she elongates "years" on the title track to underscore how long it's been since loving kindness came around, you can feel every day, week, and month of it right along with her. But even though tracks like "Heartache in Hell" and "The Bottle Never Lets Me Down" embrace the perennial country theme of submerging your sorrows in something upwards of 80 proof, despair is far from the only emotion in play here. The hardscrabble honky-tonker "Damned If I Do, Damned If I Don't" serves as a reminder that sometimes tippling can be downright fun, even if you have to answer for it afterwards. Meanwhile, if you ever need to summon up some clear-eyed determination in the face of travails, you could do a lot worse than look to "What It Takes" and "Lesson" for your soundtrack.  Matching their fearless leader's moves step for step, The Disarmers keep things engagingly unadorned while knowing just went to whip out the perfect terse, twangy riff to punctuate Shook's statements. The Bakersfield-worthy licks of guitarist Eric Peterson and pedal steel player Phil Sullivan framing the cathartic kiss-off song "New Ways to Fail" are a perfect example. And when Shook momentarily abandons her straight-talking style on that song for a mock-diplomatic "If I may speak with perfect candor," you know it's simply the setup for a knock-down, introducing a chorus that kicks off with "I need this shit like I need another hole in my head." Shook comes equipped with the kind of backstory most Americana types would trade their beat-up ballcaps for—growing up, she was home-schooled by hyper-religious parents who outlawed most secular music in the house. At age twenty, she married her first boyfriend, had a child, and and got divorced—all of that has undoubtedly given her plenty to sing about. Shook also isn't shy about letting it be known she's also that most singular of anomalies, a queer country singer. In other words, when you listen to Years, you're hearing the stories of somebody who's been through her share of challenges. But it's the kind of album that allows you to embrace the feeling of falling down followed closely by a dogged determination to get back up and soldier ahead.
BLACKBERRY SMOKE, Find A Light (CD/LP)
A new Blackberry Smoke album is always a cause for celebration. Rock doesn't get more raucously joyous than the sizzling, smoking tunes the band delivers on their sixth full-length album, Find a Light. The songs ramble on through the vagaries of love ("Let Me Down"), life on the road ("I'll Keep on Ramblin'"), and the power of music ("I've Got This Song"). Special guests Amanda Shires, Robert Randolph, and The Wood Brothers join lead singer and guitarist Charlie Starr, bassist Richard Turner, drummer Britt Turner, guitarist Paul Jackson, and keyboardist Brandon Still on this energetic album that never lets you sit still and has you singing along with every tune. The album kicks off with the rumbling, driving rocker "Flesh and Bone." It's as if early Black Sabbath met up with Steely Dan and then joined up with Lynryd Skynryd for a few measures. The blazing lead guitar riffs on the bridges in the song leave a brand on our hearts. "Run Away from It All" is a feel-good song; the song takes its phrasing from the Eagles' "Long Run," and has a vibe from REO Speedwagon's "Without Expression (Don't Be That Man"), but it has an easy groove that revels in the freedom of the open road. "Medicate My Mind" opens with a spunky little guitar riff and funks on into a wide-open, easy-going bridge that mirrors the lyrics that proclaim that "everything's going to be all right/as long as I can medicate my mind." The music itself offers medicine for the soul. "I've Got This Song" meditates on the power of music to get you through life, no matter what: "these days the good days are fewer and farther between/I don't have much if you look through the eyes of the world/I've got this song/A story to tell/About the good times and bad times/Well, it might not be pretty or have much to say/But it all I've got left/At the end of the day/One thing they can't take away/I've got this song." Scampering guitars propel the hot-damn road song "I'll Keep Ramblin'," featuring Randolph, while Shires lends her harmonies to the love-you-but-have-to-let-you-go ballad "Let Me Down Easy." "Till the Wheels Fall Off" kicks off with a lead phrase that recalls the early Fleetwood Mac's bluesy jam "Oh Well" before it moves into a propulsive anthem to life on the road. There's never a dull moment on Find a Light, and Blackberry Smoke has delivered another album that wends its way deep into our flesh and bone, blistering our souls and soothing our hearts.
DR. OCTAGON, Moosebumps: An Exploration Into Modern Day Horripilation (CD/2xLP)
When rapper Kool Keith and producer Dan the Automator recorded the original Dr. Octagon album in 1996, it felt like they invented a sub-genre of "weird rap." Keith already had a (poppa) large reputation as a wizard of non-sensical rhymes dating back to this days with New York's Ultramagnetic MCs. Dan was a well-respected, but low-profile, beatmaker in the Bay Area, whose debut 1989 single was a tongue-in-cheek, proto-horrorcore 12″ entitled "Music To Be Murdered By." However eclectic on their own, both men were outliers in a hip-hop era that was still largely self-serious, eager to prove itself to mainstream detractors, whether via the cinematic street imagery of Nas, Biggie and Mobb Deep or the sonic sophistication of A Tribe Called Quest, Dr. Dre and the Wu-Tang's RZA. The original Dr. Octagon album from 1996 (which was re-released a year later as Dr. Octagonecologyst) was a wholly unexpected success — it felt like an absurdist experiment, with Keith pursuing preposterous (and often prurient) prose over a mad scientist selection of Automator beats as likely to crib from Bartok and Pachelbel as it was Young Holt Unlimited and Rufus Thomas. The album launched prolific second acts for both artists, with Dan going onto a series of high-profile collaborations — with the likes of Prince Paul (Handsome Boy Modeling School), Del Tha Funkee Homosapien (Deltron 3030) and Damon Albarn (Gorillaz) — while Keith prolifically recorded under a slew of alter egos including Big Willie Smith, Mr. Nogatco and Tashan Dorsett. Over the years, Keith reused the Dr. Octagon moniker on several releases, but the new Moosebumps: An Exploration Into Modern Day Horripilation is the first Dr. Octagon project to reunite him with Dan since their original outing. By any measure, 22 years is a long time to wait between albums, yet Keith and Dan pick up right where they left off, weird and warped as ever. On first pass, you're more likely to find bemusement than amusement in his relentless stream of consciousness, but with each repeated listen, his adroit turns of phrase and wordplay reveal themselves, like subliminal frames cut into film reel. Despite Keith's larger-than-life presence, it wouldn't be a proper Dr. Octagon release without Dan the Automator's anchoring production. His palette leans dark on the new album, befitting some of the dystopian themes that creep into the songs. There's growling synthesizers and dissonant whines ("Octagon Octagon"), robotic beeps and bloops ("3030 Meets the Doc") and serrated strings and unruly guitars ("Operation Zero"). For all its moodiness though, one senses that Dan is having a ball emptying out a playpen of sound effects and samples. The best ten minutes, musically, might come in the middle of the album, beginning with "Bear Witness IV," which marks the third time Dan has invited San Francisco's DJ Q-Bert to let loose his virtuosic scratches. That's immediately followed with the surprisingly upbeat "Area 54," which combines piercing pianos, blaring horns and the album's funkiest drum loop to produce the best early '90s-era hip-hop basement jam of 2018. When the first Dr. Octagon album appeared in 1996, its utter difference from the rest of the rap landscape is what helped it become a cult classic. Over two decades later, pop music is so atomized that it's hard to call anything "cult" when everything already feels like it's been parceled into countless micro-niches. Yet Moosebumps is still so embracing of its inner weirdness, so uninterested in lyrical trends or production fads, that it still sounds refreshingly unique, despite there being no shortage of bizarro-rap out there. That speaks to the distinctive talents of both Kool Keith and Dan the Automator as their Dr. Octagon collaborations remain capstone achievements in a pair of careers spanning 30 years running.
ELVIS PRESLEY, Elvis Presley: Searcher (3xCD/2xLP)
The new multi-part documentary Elvis Presley: The Searcher, directed by Thom Zimny and airing on HBO on April 14, pushes past the larger-than-life image of The King of Rock and Roll, portraying him instead as a man and an artist "who wanted to heal, to find that thing that was always felt to be missing, and to do it through the music." The 3CD deluxe edition box set offers an expanded 55-track overview of Elvis' career as heard in the film including familiar hit recordings ("Heartbreak Hotel," "Are You Lonesome Tonight?"), powerful vocal performances ("That's All Right," "Tomorrow Is a Long Time," "Trouble/Guitar Man") and rare outtakes ("Suspicious Minds," "Separate Ways"), plus a bonus disc of additional recordings relevant to the film-including singles that inspired Presley (Arthur "Big Boy" Crudup's original version of "That's All Right," Odetta's gospel version of Bob Dylan's "Tomorrow is a Long Time") and two original instrumental pieces composed for the documentary by Pearl Jam guitarist Mike McCready.