Taking a breather from the pre-Record Store Day madness to fill you in on this week's new albums by our beloved Honeycutters, the new country savior Sturgill Simpson, a reunited version of the classic Santana lineup, the first new PJ Harvey in five years, and much more!
NEW GOODIES:
STURGILL SIMPSON, Sailor's Guide To Earth (CD/LP)
More sonically expansive than his lauded 2014 Metamodern Sounds in Country Music –  A Sailor's Guide to Earth is a life-lessons song cycle penned primarily as a letter to his son, inspired by the likes of Marvin Gaye. It begins with "Welcome to Earth (Pollywog)," a greeting to his newborn child with a string quartet that pivots into an Otis Redding-style burner featuring Brooklyn's Dap-Kings brass crew (Simpson admired their work with Amy Winehouse). It's an expression of love and an apology for his life on the road, sung in an explosive country baritone. But "country" is a limiting term for Simpson, who embodies the word in its most inclusive sense. That's him snarling "Sugar Daddy," the nasty blues-boogie theme song to HBO's Vinyl, a song that doesn't appear here. His cover of Nirvana's "In Bloom" does, however, and it's the album's most brilliant WTF moment: Subtle, smart and heart-stabbing, it's one of the best Cobain readings ever. Sailor's Guide is classic album length – nine songs, 39 minutes – and best heard in one sitting; this is Nashville craft less as pop science than as rangy headphone storytelling. It's a powerfully defiant album from an artist who's just getting started.
THE HONEYCUTTERS, On The Ropes (LP/CD out 5/20)
This here record store is Amanda Anne Platt country, and her new album On The Ropes with those masters of gritty roots-rock The Honeycutters is our new national anthem. Packed with incisive lyrics, unforgettable hooks and just the right balance between rock oomph, country heartache and singer/songwriter incisiveness, this is a must-have album is Appalachian honky-tonk with heart and guts.
SANTANA, IV (CD/LP)
After 45 years apart, how do you just pick up where you left off? If you're Santana — the band, that is, in the classic incarnation last featured on the 1971 album Santana III — you do it with wailing bursts of guitar and a lean, deep groove. And an organ riff that nods to Duke Ellington's It Don't Mean A Thing (If It Ain't Got That Swing). That's the basic recipe for the album that brings Carlos Santana back in the kitchen with fellow guitarist Neal Schon, keyboardist Gregg Rolie, percussionist Michael Carabello and drummer Michael Shrieve — and in case you have any doubt, they've still got it. The arrangements simmer and burn and jam, reaffirming Santana's musical range and camaraderie with his reunited colleagues in addition to current band members Karl Perazzo and Benny Rietveld.
PJ HARVEY, Hope Six Demolition Project (CD/LP)
PJ Harvey remains an artist consumed by her own musical curiosity. For her new album, she toured Kosovo, Afghanistan, and Washington, D.C., taking in the places firsthand, often with a guide. The result is a politically charged but musically diverse album that that's more observational than To Bring You My Love-style cathartic. Dropping Dropping the autoharp of 2011's Let England Shake for guitars, Hope Six overflows with gospel elements (check the eerie "River Anacostia," with a callback to the slave spiritual "Wade In The Water") and occasionally cacophonous saxophone accompaniment.Like on the preceding album, Harvey brings in outside voices and samples for dramatic effect, building a tapestry of voices around chaotic street chatter.
J DILLA, The Diary (CD/LP)
Gone too soon, the "Mozart of hip-hop" left a treasure trove of unreleased material after his death in 2006. But since his passing at 32, the influence and significance of Dilla's music has only grown, to the extent that trawling through his recorded material has become something of a cottage industry. In fact, "The Diary" is his14th posthumous release. Dilla's signature style was creating short, textured loops of music that run to less than two minutes in length. Samples of soul classics would be pitched to unusual tempos, edited to repeat at unexpected moments, creating something that was both familiar and unusual. But rather than showcasing his production, Dilla wanted to prove his skills as an MC on "The Diary." He enlisted producers such as 90s veterans Madlib and Pete Rock and an up-and-coming Kanye West to help with the instrumentals. But still, the best tracks on the album are Dilla's own productions: the Gary Numan-inspired Trucks or a flute-looped, drum fill-driven reboot of "F*** The Police."
SAM BEAM & JESCA HOOP, Love Letter For Fire (CD/LP)
Iron & Wine's Sam Beam returns to the hauntingly sparse folk sound of his first album on this  a collaboration with songwriter Jesca Hoop. Their voices blend and dance around each other, typically with simple accompaniment led by acoustic guitar and piano. The songs are a dialogue, like the classic country duets that inspired Beam to seek out another songwriter in the first place. Producer Tucker Martine created an all-star backing band for the record including bassist Sebastian Steinberg (Soul Coughing, Fiona Apple) and Wilco's drummer Glenn Kotche, and the result is Beam's best release since In The Reins, with a far more dynamic batch of songs, and a wider introduction to Hoop's compelling and naturally chameleonic songwriting style
ERIC LINDELL, Matters Of The Heart (CD)
On Matters Of The Heart, roots-rocker extrordinaire Lindell continues his long-time collaboration with legendary Texas guitarist, Anson Funderburgh, whose phenomenal lead playing adds even more layers of blues and soul to the album. Another friend of Lindell's, Luther Dickinson (North Mississippi Allstars, the Black Crowes), co-produced some of the tracks and adds some fantastic resonator slide guitar. Aptly titled, Matters of the Heart is a vibrant, entrancing journey; a work filled with passion, devotion, and soul.
DEL MCCOURY, Del & Woody (CD)
In one of the more interesting projects of the year so far, Del McCoury has written music to the lyrics of a dozen (mostly) unknown Woody Guthrie songs on his band's latest release, Del and Woody. The recording of these songs adds to the astoundingly large and influential body of work of Guthrie, the revered Oklahoma folksinger who had stopped performing by the time he was in his early 40s. McCoury has done an excellent job of combining bluegrass melodies, harmonies and changes with Guthrie's lyrics, which actually lend themselves to the bluegrass genre in so many ways. Guthrie, an underrated guitar self-accompanist, was never known for complicated music, which only helped add to his everyman legacy. And there's really not that much difference between the structure of bluegrass and what was once called folk music, with the exception of the occasional blue note that Bill Monroe tossed in, and that McCoury and his players include here as well.
KEB' MO', Live: That Hot Pink Blues Album (CD)
That Hot Pink Blues Album is a snapshot of Keb' Mo's 2015 tour, featuring performances of 16 songs from stops in nine different cities over the course of two discs. The stages range from Sturgis, South Dakota, all the way to Kent, Ohio.
CATE LE BON, Crab City (CD)
Drag City Records' resident art-popper returns with her 4th album, creating a springy rubber-band-ball of angular guitar, squalling saxophone and elastic basslines. It's cacophonous but also whimsical, thanks to Le Bon's detached narration about coathangers and yellow blinds. Long may Le Bon continue to weird up the rulebook.
LYRICS BORN, Now Look What You've Done, Lyrics Born!
Tom Shimura , aka Lyrics Born  captured the perfect balance between his avant-gardist concern for exploration and his populist desire to rock the crowd on his first album. It became one of the biggest indie records of the era, and he found himself rocking sold-out houses around the globe, including a hat trick of Lollapalooza, Bonnaroo, and Coachella all in a single year. What followed was a career spanning 8 full-length albums, 7 mixtapes and guest appearances with hundreds of artists as well as production duties for bands like Poets of Rhythm and Galactic. It only makes sense that nearly 30 years later LB comes full circle with a compendium of his best material showcasing a body of work that reflects a career of hit songs and classic jams.
LIF, Don't Look Down
The long awaited return of one oh hip-hop's most pioneering and creative rappers, Mr. Lif is finally here, featuring Del The Funky Homosapien, Edan and more.
JOE MULLINS & THE RADIO RAMBLERS, Sacred Memories
Sacred Memories offers great vocal variety and a wonderful set of new songs, as Mullins is a master at finding new material and putting his creative flair on old favorites. Mullins and the band are joined by special guests including Ricky Skaggs and his wife Sharon White,. Rhonda Vincent & The Isaacs.
EDWARD SHARPE & THE MAGNETIC ZEROS, PersonA
After nearly a decade, Sharpe & Co, have altered their trademark synchronized clap and  'la da dee da' chants for darker, more mysterious territory, with an emphasis on acoustic guitar, piano, drums and trumpet.
EUGENE YSAYE/FRANK  ZIMMERMAN, Violin Sonatas
Eugène Ysaӱe, one of the most celebrated and influential instrumentalists of his time, drew inspiration from Bach for his six sonatas for solo violin, producing works of extraordinary richness and formidable virtuosity.
ACE FREHLEY, Origins 1
MUSIQ SOULCHILD, Life On Earth
GRAHAM NASH, This Path Tonight
OTEP, Generation Doom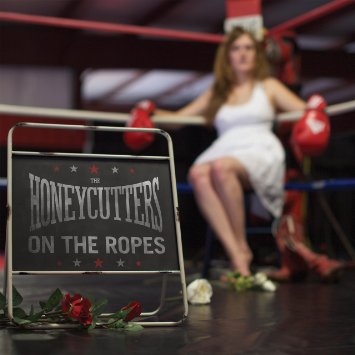 TASTY REISSUES:
BILL HICKS, Rant In E-Minor, Variations (LP)
Rant In E-Minor: Variations is Bill Hicks' most brilliant album in its raw form with no music interludes. The original release was compiled from multiple shows in Austin, Texas and other locations; this version is one of those Austin evenings, October 24th, 1993. It contains Hicks' classic material, never-before-heard bits, and some new twists on some of everyone's favorites.
METALLICA:
Kill'em All (Deluxe Box Set) (CD+LP)
Ride The Lightning (Deluxe Box Set) (CD+LP)
Both these gut-busting Metallica reissues include four vinyl records, five CDs, one DVD, a hardcover book containing never before seen photos and a patch.

RICH ROBINSON,
Woodstock Sessions (CD)
Through A Crooked Sun (CD)
And don't forget these STILL-NEW platters that matter:
HAYES CARLL, Lovers & Leavers (CD/LP)
Lovers and Leavers, Hayes Carll's first album in five years, finds him less in the character of some self-loathing drunk and disorderly, and more in the pattern of self-reflection and the introspective songwriting of a seasoned writer who can take simple observations and turn them into poetry. "Stripped-down" is not just an adjective in this case, these songs are nearly butt naked. A little bit of percussion and bass, maybe some lead parts sprinkled here and there, and a few louder songs. But overall this is a minimalist effort, and there's nothing keeping you from reflecting on the words to Carll's songs.

BEN HARPER & THE INNOCENT CRIMINALS, Call It What It Is (CD/LP)
It's reassuring that Ben Harper's reunion with his Innocent Criminals backing band – the first time on an album in nearly a decade – also contains some of his most overtly demonstrative statements. Better still, it's accomplished music that's driving, soulful, heartfelt… not just a skeleton to hang lyrics on. As usual, it's impossible to pigeonhole Harper's sound as he shifts from percussive world beat on "How Dark Is Gone," to "Shine"'s sunny pop, the tough roots/rock/reggae of "Finding Our Way" and the Marvin Gaye-influenced soul of the sweet R&B "Bones."
BOMBINO, Azel (CD/LP)
On Azel, the details of Bombino's extraordinary guitar playing come into sharp focus — and that's this album's greatest pleasure, track to track. The guitar is front-and-center, but Bombino sings with passion, in that signature honey-and-sand voice, about the currents of Tuareg identity and politics, as well as his people's precarious position at this very moment.
BLACK MOUNTAIN, IV (CD/LP)
The fourth album from Vancouver hard rock band Black Mountain rolls everything up the band has ever done—the heavy riffs, the prog ambitions, and the pop smarts—into an alternate-universe version of classic-rock history
EXPLOSIONS IN THE SKY, Wildnerness (CD/LP)
After a five-year layoff, Wilderness reimagines the calling card of wide-screen epics the band specializes in. EITS still knows how to craft a beautiful atmosphere that demands to soundtrack something. It doesn't necessarily require a visual accompaniment, but it stimulates the imagination.
FRIGHTENED RABBIT, Painting Of A Panic Attack (CD/LP)
Dialing back the buoyancy and bombast of the celebrated trio of albums that preceded it, Frightened Rabbit turns to a more graceful sound on Painting Of A Panic Attack. This latest project finds the veteran Scottish band at its most somber and direct, with a dozen songs that trace the group's way through existential and often familiar struggles and an ever-present search for a way to rise above that difficulty.
PARQUET COURTS, Human Performance (CD/LP)
Human Performance mixes head-nodding guitar, background noise like piano falsettos and chirping birds and straightforward rock riffs into the mix. The instruments sound as if they're rotating in a circle, taking turns stepping into the middle in order to jab one another playfully, particularly during periodic gultar duels.
LAURA GIBSON, Empire Builder (CD/LP)
Laura Gibson's first album since 2012's La Grande was created in the wake of disaster: a year ago her New York flat and most of her possessions (including notebooks and musical instruments) were destroyed in a gas explosion that killed two of her neighbors. A sense of bewilderment, displacement and loss hangs over songs such as The Last One, on which Gibson admits: "I can't tell selfishness from love any more." Gibson's voice has an old-time fragility about it, like that of Beth Gibbons. Gibson and co-producer John Askew retain the intimate feel of a small combo while introducing some surprising sounds with great subtlety: Bollywood string flourishes, muted background vocals and swelling guitar feedback on the title track.
MAYER HAWTHORNE, Man About Town (CD/LP)
The young funk-soulster is able to capture the majestic effortlessness of the Motown sound – and nailing the style means he is able to draw on its huge appeal. He also makes inroads into other genres from the era, from ersatz reggae to Band on the Run-style rock – all of it accomplished.

JANIVA MAGNESS, Love Wins Again (CD)
Janiva's new album is yet another evolutionary step for the soulful, elegant, award-winning singer-songwriter. Its 11 core songs and two bonus tracks are built on a sonically sophisticated architecture that's in full service of Magness' remarkably flexible and generous voice — which can flow smoothly as champagne or churn up gravel on command. Love Wins Again shatters genre barriers by enshrining elements of Americana, soul, rock, pop, country and blues.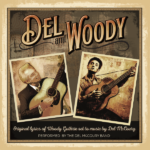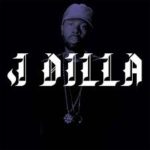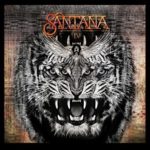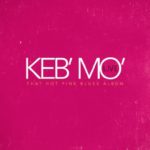 COMING SOON:
LUSH, Blind Spot (4/22)
RUFUS WAINWRIGHT, Take All My Loves: 9 Shakespeare Sonnets (4/22)
BLUE OCTOBER, Home (4/22)