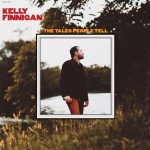 KELLY FINNIGAN, The Tales People Tell (CD/LP)
It shouldn't bother anyone that Kelly Finnigan, frontman for the Bay Area-based Monophonics, has decided to throw his solo hat into the retro soul ring. It's akin to another Democrat running for the party's nomination for president in 2020. Sure, the field is a little crowded, but an additional point of view is welcome to make things more interesting.  With Monophonics on a sabbatical of sorts, Finnigan decided to craft an album often bathed in the smoother soul of Curtis Mayfield and 60's groups like the Delfonics. He not only wrote all ten tracks but played most of the instruments (many overdubbed) and produced. Finnigan interestingly comes from a hip-hop background but there is no indication of that in the pure period R&B of these songs, tunes he created to emulate what he found when crate-digging for old music to infuse into his DJ sets. Finnigan's impressive voice falls between Marvin Gaye and Paul Janeway of St. Paul and the Broken Bones.  Within the first five seconds of the opening track you'll think you're hearing an authentic soul platter from the '60s. The rhythm guitar, drums, female backing vocals, and xylophone (played by Finnigan) dovetail with heartfelt singing, transporting you to an era when you might experience these same sounds emerging from a tinny transistor radio. The singer is as impressive channeling the electrifying got-ta, got-ta, got-ta staccato style of Otis Redding on the clipped funk of "I Called You Back Baby" as he is shifting into falsetto for the widescreen orchestral Philly International-influenced ballad "Freedom." He enlists his famous father Mike Finnigan (who played keyboards behind Hendrix, Joe Cocker and others) to slather that special 60's groove sauce for the bluesy, gospel "Can't Let Him Down" as he testifies over horns and churchy backing female singers. The lyrics revolve around standard losing/trying to regain love concepts, but nothing seems trite or clichéd due to Finnigan's pure intensity, the overall strength of the melodies and especially the creative, crafty arrangements. They include complex horn charts, call and response supporting vocals and tempos that sometimes radically change mid-tune. It's a dense yet enticing vibe and at ten tracks shoehorned into just over a half hour, over too soon. Even if you're not a soul aficionado, it's impossible not to be impressed by the sheer craft that Finnigan applies to each selection. And if you area fan of the genre, this is another entry into a recently flourishing bumper crop of similar music making a delayed comeback in a big way. Bring it on.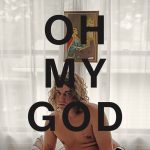 KEVIN MORBY, Oh My God (CD/LP)
'Oh My God' is an album of contradictions that sit comfortably with one another. A non-religious gospel record, Kevin Morby takes us on an ambivalent road trip through rock and roll's bible belt. An ode to the genre's finest and to its future. A mythical journey that explores the peripheries of the sonic world of rock and roll just as much as it does the essence of the human experience and its relationship with religion. Opening with the tinkly barrelhouse piano title track, Morby evokes a sense of the traditional American balladry, complete with a widescreen cinemascope production that makes room for a loose and jangly saxophone reminiscent of early 70s Springsteen. Whilst the heartland feel of his earlier work is still evident, it is clear that Morby is gradually transitioning into a more musically adept songwriter, as he continues his move away from the more pastoral folk rocks roots of his earlier work, and transcending above the city slicker rock and roll of 'City Music' in favour of song formats that are more relaxed and an aesthetic whereby sonic flourishes are encouraged. 'Oh my God' signposts a clear preference for more creative arrangements. As a song threatens to sink into the all too familiar it is immediately turned on its head, whether that be in terms of choice of instrumentation or opting for a shift in dynamics. This is nowhere more evident than on lead single 'No Halo' which begins with a tight hand-clapped beat and call and response chorus before morphing into a more sultry lounge jazz number complete with a smorgasbord of luscious woodwind and brass instrumentation. "I tried to pray but I didn't know what to say/ so just mumbled some names and hope they're ok" Morby sings on 'Piss River' as he dissects his relationship with God and in particular death. "Oh my God momma I'm scared" he cries to the sound of an ascending harp, one of the many angles Morby adopts as he pours over the divergent ways and situations in which people turn to a saviour in search of reason. Whether it be as a means of happiness ('Congratulations') or in the isolated moments of sadness ('Seven Devils'), Morby compounds the confusion inherent in religion and the flexibility of the concept in allowing humans different ways to deal with a plethora of emotional states, something that is reflected in his equally varied sonic stylings, whether it be the T-Rex inspired, retrograde stomp rock of 'OMG Rock n Roll' or the coupling of a soft synth hum and simple drum beat to devastating effect on the heartfelt 'Nothing Sacred/ All Things Wild'. The theme of contrasts is one that Morby plays on extremely well across 'Oh My God'. 'A lady believed in something holy/ so much she went to war' he sings on the Dylan-esque 'Hail Mary' lamenting how some people's devotion causes them to adopt extreme attitudes before later admitting his wish to abide by the positive moral codes set by religion on 'I want to be clean'. Such natural juxtapositions even appear on the ambient 'Storm (beneath the weather)' which sees the violent clash of thunder offset the soft patter of rain outside, epitomising how the law of contrasts is just as evident in the natural world as it is our human lives. The epic final track 'O Behold' sees Morby physically embody a figure caught between both the worlds of good and evil as he sings of 'horns from my head, wings from shoulder'. One of a litany of biblical references that appear throughout the record, and whilst Morby himself is 'not in the slightest' a religious individual, sees him recognise the spirituality that surrounds us in our lives and its intrinsic place in the society we live in. Borrowing from both sides as he pits devilish blues rock guitar licks off against the purity of gospel choirs. 'Oh My God' is an exploration of the individual experiences through the prism of religion, an internal mediation that grapples with an array of the most human of themes, whether it be relationships, mortality, the weather or simply a love of music and song. 'Oh My God' is Kevin Morby's attempt at crafting his own post-modern American Songbook. The sound of a succinct vision – executed precisely as intended.

REIGNING SOUND, Abdication…For Your Love (CD/LP)
Reigning Sound never gets mentioned as part of the retro-soul movement, perhaps because it has never been interested in playing dress-up. Singer-songwriter Greg Cartwright also doesn't huff and puff with the aggressiveness of his garage-rock peers; he just gently exhales stone-cold stunners imbued with the sounds of classic Stax, moody '60s AM pop, and rough-hewn folk-rock. Reigning Sound's allegiance is to producing great songs that move feet and rip out hearts, not to any particular scene or fashionable pose. This has cost Reigning Sound the big audience that its excellent catalog—highlighted by gems like 2002's Time Bomb High School, 2004's Too Much Guitar, and 2009's Love And Curses—deserves. But more importantly, it's enabled Cartwright to maintain an impressively high level of quality across the band's releases, which extends even to a seemingly minor release like the Abdication EP. Released as a free download as part of a car-company promotion, Abdication isn't a mere throwaway; to the contrary, it finds Reigning Sound picking up where the gorgeous, organ-heavy Love And Curses left off. Cartwright can still turn out rockers with the best of them, charging through the Springsteen-esque "Watching My Baby" like the best bar band in town on Saturday night. But with ballads like the heart-tugging "Not Far Away," and the sullen strut of "Everything I Do Is Wrong," Reigning Sound's attention to craft and brilliantly lean ensemble playing pays the richest dividends. This music forgoes categorical slots and heads straight for the heart.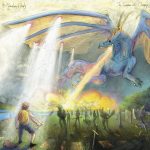 THE MOUNTAIN GOATS, In League With Dragons (CD/LP)
The extraordinary career of John Darnielle – not just an astoundingly prolific musician, but also a podcaster, a novelist and a metal fan so devoted he wrote the 33⅓ book about Black Sabbath's Master of Reality – continues with the 17th Mountain Goats album. It began life as a concept disc about "a besieged seaside community called Riversend, ruled by a benevolent wizard", but – thankfully, perhaps – evolved into something rather different.The best songs on In League With Dragons are character studies (contemporary analogues of his original wizard, Darnielle has said). In An Antidote for Strychnine, he seems to be contemplating a paranoid, survivalist scientist; on Waylon Jennings Live!, it's a gangster stopping off at a country show in a Native American reservation casino ("Looking up at the one man in this room / Who's handled more cocaine than me"); Doc Gooden tells of the baseball star whose lustre has faded, and who's now at the ballparks where there are "Potholes in the parking lot / You feel the jolts a little harder every year". Saddest of all is the rocker of Passaic 1975, whose exhortations to his crowd to get high have the air of a desperate chase after forgotten happiness. Musically, too, the Mountain Goats – a four-piece at the moment – are in excellent form. Darnielle's singing is far suppler than when the Mountain Goats was him and a guitar, and he has melodies to go with it: Done Bleeding is a melancholy swell, the title track a country knees-up with delicious harmonies, and throughout the record, drummer Jon Wurster is a secret weapon, bringing details that add but never distract.
KING GIZZARD & THE LIZARD WIZARD, Fishing For Fishies (CD/LP)
ANDERS OSBORNE, Buddha And The Blues (CD/LP)
STEPHAN MICUS, White Night (CD)
THE CRANBERRIES, In The End (CD/LP)
FOXYGEN, Seeing Other People (CD/LP)
ALDOUS HARDING, Designer (CD/LP)
Gene's Classical Corner:



KRONOS QUARTET, Placeless (CD)
Despite spanning a period of 800 years, even the oldest poems are still surprisingly relevant, showing how the human heart is always the same, regardless of time, place and culture. The album title Placeless references a well-known poem by Rumi from the 13th century:
I am not from the East, nor from the West
I am not from the land, nor from the sea
I am not from the world, not from beyond
My place is placelessness. My trace is tracelessness.
"This recording is a milestone for us," says Mahsa Vahdat. "The wonderful musicians in Kronos Quartet have given our music new dimensions. Our lives are constantly changing in relation to time and place. Our home and where we belong – this is all over the globe. By performing poems from Persia's classical era, we have been coming closer and closer to finding an organic connection between what we express in our art and the way we live."Commenting on the new release, Kronos' artistic director, founder and violinist David Harrington states, "We're always trying to learn as much as we can, and now, recording with Mahsa and Marjan, we sometimes are able to make sounds we have never before heard from our instruments.
COMING SOON:
BAD RELIGION, Age Of Unreason (5/3)
JUDAH & THE LION, Pep Talks (5/3)
MAC DEMARCO, Here Comes The Cowboy (5/10)
And don't forget these STILL-NEW platters that matter!
THE YAWPERS, Human Question (CD/LP)
Through their first three albums, The Yawpers divined a signature style—what Pitchfork described as "an expansive vision of rock 'n' roll, one that cherrypicks from various folk traditions: punk, rockabilly, blues, whatever they might have on hand or find in the trash." The sound is a front-heavy, groovy, fire & brimstone punk-blues overlying a dynamic and metaphysical roots rock. On their fourth album Human Question, the Denver trio zooms out to a more vast and accessible stylistic and spiritual universe. The 38-minute thrill ride generates growth and cathartic self-reflection for audience and performer alike. If there was justice in this world, the Yawpers would be the savior that rock-n-roll didn't know it was waiting for. Following their critically acclaimed and meticulously plotted concept album Boy in a Well (set in World War I France, concerning a mother who abandoned her unwanted newborn), the Yawpers created Human Question with a contrasting immediacy. The album was written, rehearsed, and recorded over a two-month period with Reliable Recordings' Alex Hall (Cactus Blossoms, JD McPherson) at Chicago's renowned Electrical Audio. The band tracked live in one room, feeding off the collective energy and adding few overdubs. Through the new approach, ten songs connect with an organically linked attitude and style.

CAGE THE ELEPHANT, Social Cues (CD/LP)
It is a long rock & roll tradition: writing songs about the high price of success in exhaustion, sanity and lasting relationships. Modern-rock stars Cage the Elephant take a turn on Social Cues, their fifth studio album. And the bill comes due with a vengeance. "I was promised the keys to an empire," singer Matt Shultz claims in the opening garage-rock sprint "Broken Boy." But he is already lost and fried in the next track, the title song. "I don't have the strength to play nice," Shultz admits against a tightly wound mix of dirty-glam keyboards and space-cowboy steel guitar. "People always say/Man, at least you're on the radio," he notes in the chorus. It sounds like cold comfort. If this is an old story, Social Cues is a dynamic, uncommon telling by a Kentucky-born band that has been hard to pin down since its 2009 breakout "Ain't No Rest for the Wicked," a million-selling single with acoustic-bottleneck guitar, hip-hop stride and Shultz's deceptively jaunty vocal bit – Iggy Pop with a Southern outcast's edge. The Black Keys' Dan Auerbach brought out the Sixties-Nuggets wiring in Cage's knotty alt-rock riffing and punchy hooks when he produced 2015's Tell Me I'm Pretty. The band, in turn, acknowledged the strains of New Wave Britain also lurking there when they covered the Stranglers and Wreckless Eric on 2017's live Unpeeled. Social Cues, in comparison, is full-on American gothic. The album was produced by John Hill, a surprising choice given his chart and Grammy wins with Eminen, Rhianna and Portugal. The Man. But Hill's pop focus and Cage's eccentric vigor generate a band-driven tension of cleverly drawn shadows and silver-lining choruses that suggest Tom Petty and the Heartbreakers if they had been raised on the Cure and Berlin-era David Bowie instead of the Byrds and the Zombies. The Bowie flourish in "Social Cues" is nearly literal, a curdled-synth lick respectfully descended from the one in his 1980 classic of drifting and dependency "Ashes to Ashes." "Night Running," which features Shultz in duet with Beck, is a midnight creep with dub-reggae effects a la the Clash's Sandinista!. But the urgency on Social Cues is all present tense. In "House of Glass," guitarist Brad Shultz escalates the turbulence in his brother's machine-gun rhyming with staccato bursts of wiry fuzz while upper-cut power chords punctuate the brawny, martial stomp of bassist Daniel Tichenor and drummer Jared Champion. "Love's the Only Way" is a softer landing with strings and spatial, chiming guitar until you hit the jolts of regret and Matt's deflated certainty ("You make up the rules/Or so they claim"). And if "Tokyo Smoke" starts like something from the Cure's early anguish, Cage finish it with their own damaged grandeur, a heavy, brooding rock and orchestral flair as conflicted as their singer. As Shultz puts it from inside the blowout, "My public smile, my double face/Half in the light, half in the shade/Need some fresh air, no place tonight." Cage the Elephant are not the first band to make a record about the reckoning and crossroads in rock & roll life. They won't be the last. The lesson is obvious: Be careful what you wish for. But when it comes, get it down in vivid detail. By that measure, on Social Cues, Cage the Elephant pay these dues in full.