Weeks like this are why we love this job. We've got a sizzling new R&B set from Robert Cray (featuring the legendary Hi Records rhythm section), a dazzling, restless new Gorillaz album, a new batch of songs from Willie, and a haunting new Mark Lanegan, not to mention what might be the incredible singer/songwriter Ron Sexsmith's last album. And did we mention Trombone Shorty's Blue Note Records debut? Read on….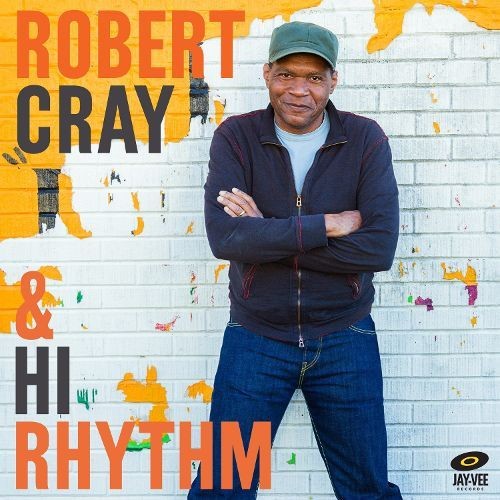 ROBERT CRAY & HI RHYTHM, Robert Cray & Hi Rhythm (CD)
Robert Cray has been bridging the lines between blues, soul and R&B for the past four decades, with five Grammy wins and over 20 acclaimed albums. For his latest project, Robert Cray & Hi Rhythm, the Blues Hall of Famer traveled to Memphis with his friend, renowned Grammy Award winning producer Steve Jordan, to make a classic soul album with Hi Rhythm, the band that helped create that sound. Set inside an old theatre, the funky Royal Studios looks much as it did when Al Green was cutting those classics for Hi Records. Guitarist Teenie Hodges has passed away, but his brothers Rev. Charles Hodges (organ and piano) and Leroy "Flick" Hodges (bass), along with cousin Archie "Hubbie" Turner (keyboards), were still there.
GORILLAZ, Humanz (CD/LP)
Humanz demonstrates the pros and cons of Damon Albarn's musical restlessness. As usual, he displays exquisite taste in collaborators – everyone from fast-rising rapper DRAM to dancehall singer Popcaan to old-school Chicago house legend Jamie Principle – and an impressive ability to get the best out of them by throwing them into unlikely circumstances. It's tempting to suggest that Submission is precisely the kind of out-and-out pop song that alt-R&B vocalist Kelela's career has thus far lacked. Grace Jones sounds particularly magnificent improvising a vocal around a post-punk-y distorted guitar line, with Albarn singing in blank-eyed cockney Syd Barrett mode on Charger, while the conjunction of De La Soul, a relentless distorted techno beat and synthesiser, courtesy of Jean-Michel Jarre, on Momentz is dazzling.
RON SEXSMITH, Last Rider (CD/LP)
After producing 14 albums of well-crafted, heartfelt guitar pop – and never quite gaining commercial success to match his critical acclaim – Canadian troubadour Ron Sexsmith is considering calling it a day. The clue is in the title, of course, and he has spoken of feeling adrift in today's music industry. But in truth, Sexsmith has never fitted in, and The Last Rider is no exception – there are no sonic fireworks here, nor bold, ear-grabbing melodies. Rather, the 53-year-old trades in elegant songcraft and romantic ruminations, completely out of step with modern trends: Our Way and Upward Dog sound like the kind of records you'd like Paul McCartney (a Sexsmith fan) to be making now; West Gwillimbury boasts a Costello-esque melody, and is as zeitgeisty as a song about a town in south-central Ontario is ever likely to be. If Sexsmith really is calling it a day, the music world will keep on turning – but it will be a lesser place.
WILLIE NELSON, God's Problem Child (CD)
'God's Problem Child' is Willie s first album to debut all-new songs since 'Band of Brothers' in 2014. It includes 13 new songs, including seven recently written by Willie and Buddy Cannon, his longtime collaborator and producer. The album's title track, penned by Jamey Johnson and Tony Joe White, includes vocals by both writers and the legendary Leon Russell (on what may be Russell's very last recording). Closing the album is "He Won't Ever Be Gone," a song written by Gary Nicholson that pays tribute to Willie's outlaw country comrade, Merle Haggard.
TROMBONE SHORTY, Parking Lot Symphony (CD)
A horn player from New Orleans, Trombone Shorty is easily pigeonholed as a jazz artist. But while he's always had a strong showing on the jazz charts, the music he makes isn't nearly so easy to pin down. Jazz is just one ingredient in his high-octane blend of rock, funk, and R&B. In fact, Parking Lot Symphony may be the most "jazz" thing he's released to date. Perhaps it's no coincidence that it's also his first album for Blue Note, the most venerable of jazz labels. Every album that Shorty's made has been varied and inventive, though none have found him cutting loose and just playing like he does on Parking Lot Symphony. That said, while his soloing is skillful, where he really shines is as a bandleader and arranger, with an ability to bring together disparate idioms and genres into something that feels punchy, streamlined, and propulsive. Though "Ain't No Use" features some fiery horn playing in its extended bridge, the song never veers too far from its upbeat, hook-laden structure. It boasts some impressive jazz chops, but it's a pop song at its core. Shorty walks that line throughout the album. Every song is melodic and accessible, even as the arrangements are sophisticated and complex. The title track begins as a jaunty R&B tune and transforms into something that lives up to its name: down-to-earth but also sweeping in scope. There's even a string section to complete the orchestral feel. "Familiar" is also heady and complex, opening with a boom-bap rhythm that's borrowed from hip-hop but leaving room for a loose piano breakdown in the middle. Best of all is a cover of Allen Toussaint's "Here Come the Girls," which moves to a dynamite locomotive rhythm and is jam-packed with layered vocal hooks and horn arrangements.
BNQT, Volume 1 (CD)
Like every successful collaboration, BNQT's Volume 1 – a title that echoes supergroup forebears the Traveling Wilburys – is much more than the sum of its parts. BNQT (we're supposed to say "Banquet") is the result of what happened when Eric Pulido of Midlake brought together Ben Bridwell of Band of Horses, Alex Kapranos of Franz Ferdinand, Fran Healy of Travis and Jason Lytle of Grandaddy. Backed by Pulido's Midlake bandmates, egos are set aside for the greater good. All provide great tunes – they write and sing two each – and they entertain rather than indulge in introspection. The prevailing style is melodic 70s soft rock, with 10cc, the Electric Light Orchestra and Crosby, Stills & Nash among the reference points. High points include Lytle's impossibly lovely Failing at Feeling, which conjures John Lennon's #9 Dream; Restart, whose glam-rock crunch is reached via Tame Impala's Elephant; the arch stylings of Kapranos on Hey Banana; and Real Love, a gorgeous cascade of harmonies and trumpets.
SYLVAN ESSO, What Now (CD)
"Deceptively simple" encapsulates Sylvan Esso's entire brand. You can plumb the hidden depths of their work, or not; they're going to have a good time either way. Over 10 tracks on the duo's sophomore album, What Now, Amelia Meath and Nick Sanborn unravel familiar themes of physicality and immediacy, building on and complementing, but never managing to overtake, their debut's aggressive minimalism.
MARK LANEGAN, Gargoyle (CD)
Gargoyle delves deeper into the former Screaming Trees vocalist's interest in the English gothic electro-rock of the 1980s, which also fired 2012's Blues Funeral and 2014's Phantom Radio. Many of the songs were co-written with Yorkshireman Rob Marshall, and songs such as Nocturne deliver mournful Joy Division bass lines, Echo and the Bunnymen guitar grandeur and Sisters of Mercy-style electro thud. The plangent Goodbye to Beauty could even have sat neatly on U2's The Joshua Tree, had it been sung by Bono rather than a former heroin addict with a gravelly, dustbowl baritone. Lanegan's inimitable grumble puts his own distinctive stamp on songs about loneliness and inner demons. It's dark, but there is a hint of black humour in lines such as: "Everywhere I look it's a bummer." The glorious, Bunnymen-esque Beehive uses honey as a metaphor for love, but could equally be a paean to the narcotic effects of the gooey stuff. Bleak or bleakly funny, Lanegan is in the form of his career.
CHRIS POTTER, Dreamer Is The Dream (CD)
For his third ECM release as a leader, Chris Potter presents a new acoustic quartet that naturally blends melodic rhapsody with rhythmic muscle. The group includes superlative musicians well known to followers of ECM s many recordings from New York over the past decade: keyboardist David Virelles, bassist Joe Martin and drummer Marcus Gilmore, who each shine in addition to the leader on multiple horns. The Dreamer Is the Dream features Potter on tenor saxophone the instrument that has made him one of the most admired players of his generation in the striking opener Heart in Hand and such album highlights as Yasodhara, as well as on soprano sax (Memory and Desire) and bass clarinet (the title track). Potter is an artist who employs his considerable technique in service of music rather than spectacle, says The New Yorker, and his composing develops in texture and atmosphere with every album. Along with his previous ECM releases, Imaginary Cities and The Sirens, he has appeared on some of the label's most acclaimed discs, including Paul Motian's classic Lost in a Dream and Dave Holland's Grammy Award-winning What Goes Around.
SARAH SHOOK & THE DISARMERS, Sidelong (CD/LP)
In the black and white portrait on the cover of Sidelong, the debut album from Sarah Shook and the Disarmers, the bandleader comes across as part Walker Evans dust bowl waif and part troubled teen from a Scared Straight documentary. There's vulnerability amidst the smoke and her aggressive expression, but not one that conveys weakness. Rather, one senses deep feeling beneath Shook's stone-cold demeanor. And passion. That depth of passion saturates this excellent album from start to finish. Shook comes on like a Kitty Wells from the wrong side of the tracks, or the right one as Shook might declare without apology, at least the more interesting side. She sings honky-tonk fables, like Wells, but unlike her polite forebear, she delivers her songs with the brass of someone who has lived the lines she sings. That's not to mistake the singer for the song, but it's a rare vocalist that sings with such conviction and hits so hard on the first impression. Sarah Shook and the Disarmers are a rare and wonderful thing, and Sidelong could be a promise of even better things to come.
OLD CROW MEDICINE SHOW, 50 Years Of Blonde On Blonde (CD)
JOHN MELLENCAMP, Sad Clowns & Hillbillies (CD)
THURSTON MOORE, Rock N Roll Consciousness (CD)
MARY J BLIGE, Strength Of A Woman (CD)
THE CRANBERRIES, Something Else (CD)
FEIST, Pleasure (CD)
VARIOUS ARTISTS, Guardians Of The Galaxy, Vol. 2 (CD)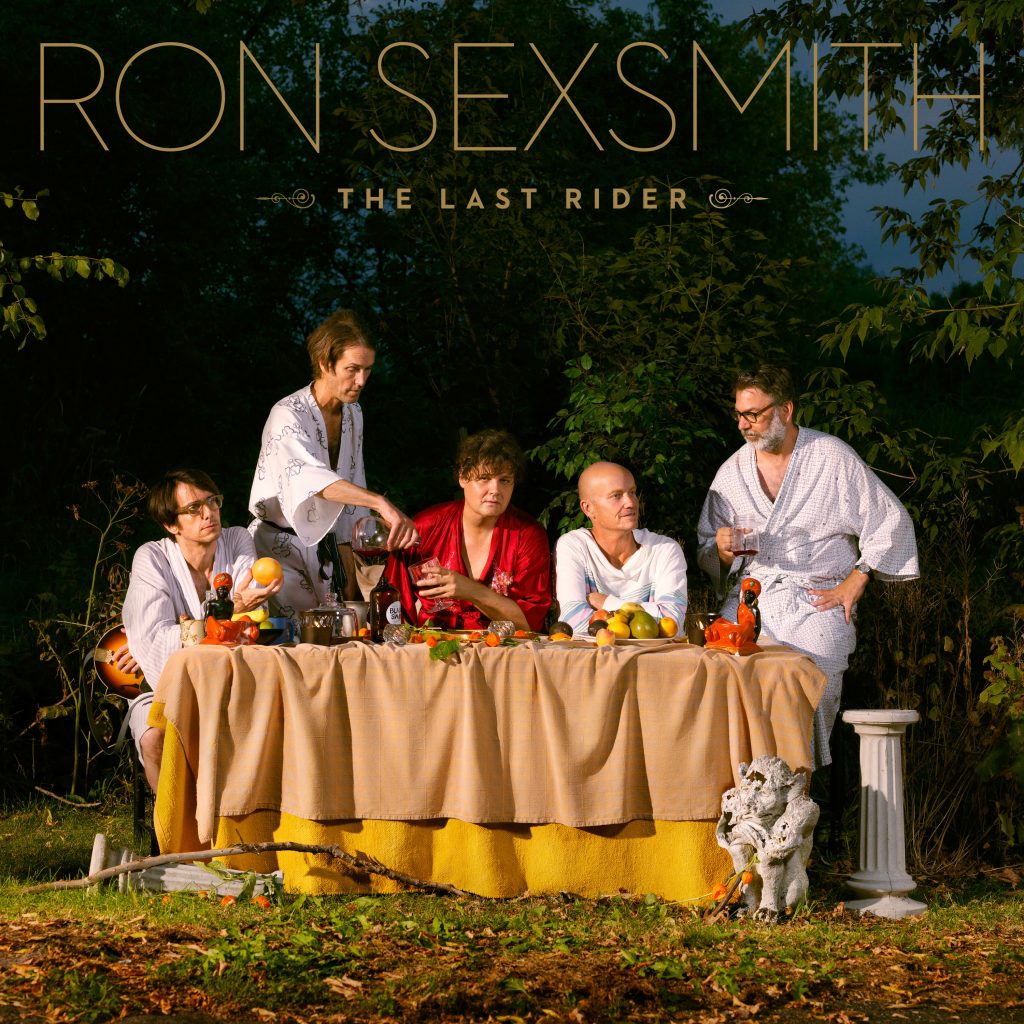 Gene's Classical Corner
BORTKIEWICZ/PAVEL GINTON, Bortkiewicz: Piano Works (CD)
FARRENIC/OPERA ENSEMBLE, Farrenic: Wind Sextet & Trios (CD)
JONGEN/DEMARQUETTE, Works For Cello & Orchestra (CD)
MYASKOVSKY/MAGARIELLO, Myaskovsky: Cello Sonatas (CD)
KILLER REISSUE OF THE WEEK: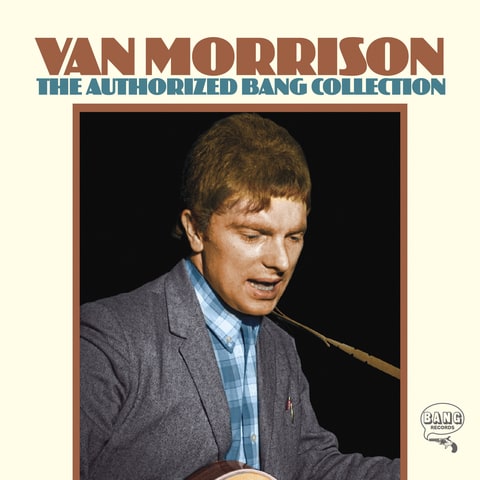 VAN MORRISON, Authorized Bang Collection (3xCD)
Sony's Legacy Recordings' The Authorized Bang Collection is a comprehensive anthology chronicling Van Morrison's musical output in 1967 during his short association with US hit-making label Bang Records. Bang was the New York label formed in 1965 by producer/composer Bert Berns (he wrote Under The Boardwalk and Twist And Shout, amongst others). Berns had been working in-house at Atlantic Records and named the new label after the first initials of himself and his Atlantic colleagues: Ahmet Ertegün, Nesuhi Ertegün and Gerald (Jerry) Wexler. Bert Berns had persuaded Van Morrison to record for his new label, although Morrison was never happy with the terms and was apparently not consulted when Berns put out the one and only Bang album – 1967's Blowin' Your Mind! Much of this music has been out before in some form or another, but as the title of this new set suggests, this is an authorised collection which brings everything together. The first disc in this three-CD package, 'The Original Masters', presents 17 tracks produced by Berns, including original stereo mixes of recordings appearing on CD for the first time as well as a trio of mono mixes (Beside You, Madame George and Chick-A-Boom). 'Bang Sessions & Rarities' is CD number two and includes the original edited mono single mix of Brown Eyed Girl and the original mono single mix with backing vocals for Ro Ro Rosey. This disc includes 13 alternate takes of early Morrison compositions including more variants of Brown Eyed Girl. The final CD is this archival reissue is the much-bootlegged Contractual Obligation Session. Included (almost apologetically) "for the sake of completeness", these thirty-one short songs became known as the 'revenge' songs – Morrison's way out of his Bang obligations before he headed to Warner Bros. Records. Bert Berns had died (aged only 38) at this point and Morrison was in dispute with his widow. Andrew Sandoval (who compiled this set) has penned in-depth notes and Morrison himself contributes some thoughts, noting, "Bert Berns was a genius. He was a brilliant songwriter and he had a lot of soul, which you don't find nowadays."
COMING SOON:
AFGHAN WHIGS, In Spades (5/5)
JOAN SHELLEY, Joan Shelley (5/5)
BONNIE PRINCE BILLY, Best Troubadour (5/5)
And don't forget these STILL-NEW platters that matter!
KENDRICK LAMAR, Damn (CD)
Less obviously haunted by the influence of George Clinton than its predecessor, Damn still sounds rooted in early-70s soul. There are nods towards the luscious, harmony-laden mellowness of the Stylistics and the Chi-Lites (opener Blood even features a warped version of the kind of spoken-word monologue found on the latter's single Have You Seen Her?), to the stentorian bellow that opens Curtis Mayfield's If There's a Hell Below We're All Gonna Go and to the dense sound of psychedelic soul – by way of Outkast – on Pride. If it seems a more straightforward listen than To Pimp a Butterfly, there's a cheering sense that this doesn't equate to a lessening of musical ambition. There's none of that album's wilfully jarring quality – its sudden, anxious musical lurches and abrupt, short-circuiting leaps between genres – but the tracks on Damn still feel episodic and expansive: XXX alone goes from massed harmony vocals to a downbeat rap over glitching, stuttering samples, to a thrilling moment where it explodes in a mass of sirens, screeching tyres and heaving basslines, to a dramatic drop in tempo and an understated guest vocal from Bono in the space of four minutes. Rather than angsty disruptions, there's a more subtle sense of disquiet here. The heavy-lidded drift of Yah would sound relaxed were it not for the presence of two grating bass notes that fit with the lyrics' prickly unease, where images of contented family life rub up against "theories and suspicions". Meanwhile, on the brilliant Pride, troubled lyrical shifts from modesty and confusion to self-belief – "I can't fake humble because your ass is insecure" – are mirrored by a rap electronically treated so that its pitch gradually speeds up and slows down amid the woozy atmospherics and falsetto vocals. Elsewhere, there's brilliant, dexterous storytelling on Duckworth – the saga of how Lamar's father narrowly avoided being murdered by a criminal called Anthony, complete with an eye-popping, no-spoilers twist – and another demonstration of Lamar's nonpareil ability to write songs about the pressures of wealth and success that somehow manage to elicit the listener's sympathy rather than a roll of the eyes. Fear deals in context, tracing the genesis of his mass of neuroses through the ages. Whether Damn will have the same epochal impact as To Pimp a Butterfly remains to be seen, but either way it sounds like the work of a supremely confident artist at the top of his game. Kendrick Lamar, it seems, is going to have to live with raised expectations for the foreseeable future.
ARVE HENRIKSEN/TRIO MEDIAEVAL, Rimur (CD)
Over several summers, Trio Mediaeval and trumpeter Arve Henriksen spent many days together by the beautiful Dalsfjorden on the Norwegian west coast, and it was there that most of the music for this recording was born. Fascinated and inspired by Icelandic sagas, beautiful chants, folk songs, religious hymns and fiddle tunes, the quartet has arranged a unique set of songs where improvisation, mediaeval and traditional music from Iceland, Norway and Sweden meet the present.
TIGRAN MANSURIAN, Requiem (CD)
Tigran Mansurian has created a Requiem dedicated to the memory of the victims of the Armenian Genocide that occurred in Turkey from 1915 to 1917. Co-commissioned by the Munich Chamber Orchestra and the RIAS Choir Berlin, Mansurian's Requiem reconciles the sound and sensibility of his country's traditions with those of Western practices, the combination of ancient Armenian religious and secular music with the Latin Requiem text "giving rise to something unexpected," the composer says. This is profoundly moving contemporary composition, illuminated by the "glow of Armenian modality," as Paul Griffiths puts it in his booklet essay. The work is a milestone for Mansurian, widely acknowledged as Armenia's greatest composer. The Los Angeles Times has described his music as that "in which deep cultural pain is quieted through an eerily calm, heart-wrenching beauty."
JOHN MAYER, Search For Everything (CD)
TOMASZ STANKO/THE NEW YORK QUARTET, December Avenue (CD)
Nobody holds a single, long-blown trumpet note like the Polish pioneer Tomasz Stanko – a wearily exhaled, soberly ironic, yet oddly awestruck sound that is unique in jazz. In 2012 he formed a dream band with New York sidemen, including the sensational young Cuban pianist David Virelles, who sometimes camouflages his jazz skills, but not in this band – he curls Bill Evans-style harmonies around Stanko on the pensive Blue Cloud and the serene Young Girl in Flower, and cuts loose on the splashy, staccato Burning Hot. Stanko's mournful tone and spacey timing are enthralling on Ballad for Bruno Schulz, and the title track features an infectiously old-school bass break from Reuben Rogers, bright uptempo improv from Stanko, and unobtrusive drum propulsion from Gerald Cleaver. A terrific successor to 2013's Wislawa, this is just as exquisite an exercise in haunting tone-poetry, occasionally pierced by urgent avant-swing.