ESPERANZA SPALDING, 12 Little Spells (CD/LP)
Esperanza Spalding's enthusiasm for bundling her releases with attention-grabbing concepts — like writing and recording an entire album in an uninterrupted 77-hour livestream, or dedicating each song on her new LP, 12 Little Spells, to a different body part — might make it seem like she's attempting to mask some shortcoming in the actual music. But that couldn't be further from the truth. The Grammy-winning bassist/vocalist/composer, a former child prodigy steeped in classical and jazz but bounded by neither, is well over a decade into one of the most fruitful and strikingly original careers in contemporary pop. Excellent prior efforts like 2017's Exposure and 2016's character-driven Emily's D+Evolution combined sturdy hooks and bold idiosyncrasy in a way that seemed comparable only to fellow genre-of-one artists like Joni Mitchell, Björk or Spalding's friend and collaborator Prince. Her new LP favors a slightly dreamier aesthetic (see the gorgeous, overture-like opener "12 Little Spells," dedicated to the thoracic spine). But there's still music here that will make your head spin with its exquisite intergenre oddity, like the prog-meets-pop-meets-spoken-word mini opus "The Longing Deep Down" (an "abdominal portal" ode on which she sings, "It's fucking hard to be longing/And at the same time feel your own belonging") or "Dancing the Animal," an ultra-mathy art-funk meditation on the era of the cloud written for the mind/brain. As with Spalding's earlier albums, the conceptual hook of 12 Little Spells only hints at the radically inventive nature of the songs themselves.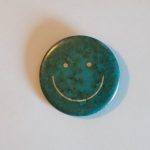 MAC DEMARCO, Here Comes The Cowboy (CD/LP)
If you were to believe certain corners of the internet, then Mac DeMarco deserves to be cancelled. By inadvertently giving his fourth studio album, 'Here Comes The Cowboy', a similar title to Mitski's brilliant 2018 effort 'Be The Cowboy', Mac was accused by hundreds of Twitter users of trolling. Even though it appears to have been a mere coincidence – along with the fact that both records led with a single called 'Nobody' – it's fair to say the album announcement was a little clumsy. However, the brutal way in which Mac has been criticized appears to have much to do with armchair pundits tiring of the idea of the modern hipster – an image that Mac, with his fitted caps and vintage jumpers, pretty much personifies. This backdrop means 'Here Comes The Cowboy' has far more controversy surrounding it than each of Mac's previous three albums. Away from that, though, this is the funkiest record of Mac DeMarco's career, with its serene charm and more introspective songs proving its creator now cares less about what will play well on the festival stages and more about letting us inside his head. The record is paced slower than his previous work, with the coked-out synths of raw highlight 'Baby Bye Bye' clearly inspired by emotionally dense records such as Sly & The Family Stone's 'There's A Riot Goin' On'. It's obvious slowing things down musically has been cathartic for Mac, as gentle tracks such as 'Nobody' and 'Preoccupied' inspire more thoughtful lyricism. On the latter, the singer criticises a Trumpian culture in which minds are "open" but "filled with bullshit". It's clear Mac is most inspired by classic pop-rock from the 1970s; 'Here Comes The Cowboy' is at its best when its creator tries to replicate the melancholic piano-powered ballads of his heroes such as Elton John and John Lennon. To this end, the escapist 'On The Square' is easily one of the best songs of Mac DeMarco's career.  On the whole, this is a lovely little record that shows clear artistic growth. It's littered with the trademark stoner vibes and kooky sound effects you'd expect to hear on a Mac DeMarco record, but there's also plenty of evidence of experimentation too – the high notes Mac hits on 'Finally Alone' show he is pushing his vocals further, while tracks such as 'Heart To Heart' have an edgy electric buzz that's more rave culture than slacker rock. As a lyricist, he also sounds more focused than ever before, capable of sardonic assessments of the American dream, something that's particularly evident on 'All Of Our Yesterdays'.  The song has a sarcastic edge, thematically exploring the idea that a lot of the best things about our past have disappeared and won't be coming back. 'Here Comes The Cowboy' suggests Mac DeMarco is ready to explore more mature themes and grow beyond the slacker image he has helped turn into a pop culture staple. This record's slower pace won't be for everybody, just as unassuming previous album 'This Old Dog' wasn't, but, should you let it, this record will transport you somewhere calm and reflective. At a time of great chaos, that sure sounds good to me.
THE BB KING BLUES BAND, The Soul of The King (CD)
THE DUKE ROBILLARD BAND, Ear Worm (CD/LP)
COMING SOON:
THE NATIONAL, I Am Easy To Find (5/17)

NICK LOWE & LOS STRAITJACKETS, Love Starvation (5/17)

JUSTIN TOWNES EARLE, The Patron Saint Of Lost Causes (5/24)
And don't forget these STILL-NEW platters that matter!
BIG THIEF, U.F.O.F. (CD/LP)
Over the course of their previous two albums, New York foursome Big Thief pruned their meaty alt-rock back into mellow indie. UFOF sees them pare things down further still, in a collection of gentle folk that seems dazed by its own exquisite beauty. Sometimes, the results bring to mind a sugar-coated Elliott Smith: acutely lovely melodies are layered over beds of softly hypnotic guitar, the finger-picked figures gratifyingly soporific in their apparent capacity to continue for ever. At others, the band channel a kind of diluted, Americana-tinged pop, buoyed along by its own breathy charm. Yet UFOF is also careful to temper its prettiness and prevent it from becoming cloying: unsurprisingly for a record that references alien objects in its title (the F stands for "friend"), this is an album that is awash with uneasy wonder. Vocalist Adrianne Lenker paints portraits of people and places with a woozy impressionism that could make even the most banal of domestic scenes sound like a close encounter with aliens. To unsettle things further, she warps her voice, pitching up from its default – bewitchingly fine to the point of frailty – into a shrill, shuddering vibrato (Orange), or descending into a cold, throaty croon (Betsy), with a subtlety that renders its shapeshifting form all the more eerie. Occasionally, the production lends a hand – Jenni features a spectral false start, a brief burst of song replaced by whining feedback like the uncertain first glimpse of a horror-movie ghoul, while on the title track, Lenker's voice is chopped and distorted until she embodies the extra-terrestrial life form the lyrics allude to. Now and then, the band delve back into their previous, less rarefied styles: during the finale of opener Contact, which flowers into a grunge nightmare fashioned from beefy riffs and screaming feedback, or on Jenni's swelling, shoegaze chorus. Those diversions create moments of gut-wrenching contrast, making hackneyed rock tropes feel surprising again – proof that with this softening of their sound, Big Thief have alighted upon something that packs a real punch.

DOYLE BRAMHALL II & SMOKESTACK, Welcome (CD/LP)
Doyle Bramhall II steps out on his own with his band Smokestack on Welcome, the Austin-based singer-guitarist-songwriter's second album for RCA. A collection of hard-hitting, old-school rock numbers like "Green Light Girl" (reminiscent of Jimi Hendrix's "Fire"), "So You Want It to Rain" (a Blind Faith-ish anthem), "Problem Child" (a kind of SRV meets James Gang vibe) and "Soul Shaker" (see the Stones' "Street Fighting Man") and "Helpless Man" (a groove shamelessly lifted from the Beatles' "Come Together"), there is nevertheless an undercurrent of blues here that comes across ever-so-slightly in Bramhall's guitar work and vocal phrasing (particularly on the Muddy-influenced "Smokestack"). But make no mistake: file this one under rock rather than blues-rock.

VAMPIRE WEEKEND, Father Of The Bride (CD/LP)
Six years ago, as Vampire Weekend released their last album, frontman Ezra Koenig reflected on their progress. "If people could look at our three albums as a bildungsroman," he told the New York Times, "I'd be OK with that." On one level, of course alt-rock's premier chroniclers of preppy romance and wordy middle-class angst would start chucking 19th-century German literary terms around when asked to consider their oeuvre. On the other, Vampire Weekend's first three albums did feel like a trilogy, covering a life from studenthood to late-twentysomething dread. Koenig's remark implied that his band would move on to different territory, which brings us to Father of the Bride, an album that comes in a sleeve that looks like a home-made banner at a climate-change protest and that seems to fix its gaze a little wider than the manicured lawns of moneyed upstate New York, or the inside of a brain suddenly gripped by adult pressures and fears of mortality. It deals with many topics that have exercised songwriters of late, from the noise of social media and its bubbles to the rise of populist politics, and does so with an elegant turn of phrase: "Why's it felt like Halloween since Christmas 2017?" It concludes with a song (Jerusalem, New York, Berlin) that ponders the Balfour declaration and the creation of Israel, albeit in vague terms.  But the biggest shifts on Father of the Bride are musical, rather than lyrical. Its 18 tracks seem to belong in an august tradition begun by the Beatles' eponymous 1968 release: the double album not as grandiose conceptual statement, but a crowded, loose scrapbook of ideas, not all of them fully baked. It's underlined by the fact that the sound is frequently muffled or swathed in hiss, as if you're listening to an old cassette of off-the-cuff recordings rather than an album graced by the presence of big-name producers who have worked with U2, Carly Rae Jepsen and Justin Bieber between them. In fact, Father of the Bride does a lot of White Album-ish things: songs crash into each other, or are separated by snatches of studio dialogue, or die away to be replaced by the sound of tweeting birds. There are tracks that sound more like unfinished interstitials than songs. There are unexpected stylistic lurches into pre-war pop: the beautifully mournful piano ballad My Mistake has a distinct air of the great American songbook. There's country and western, too, the latter a rather surprising tack for representatives of the opposite end of the musical spectrum towards earthy blue-collar simplicity. And yet, here they are, employing a pedal steel player and duetting with Danielle Haim on a song called Married in a Goldrush that sets a distinctly Nashville tune against chattering electronics.
THE DREAM SYNDICATE, These Times (CD/LP)

JUDAH & THE LION, Pep Talks (CD/LP)
BAD RELIGION, Age Of Unreason (CD)

RHIANNON GIDDENS, There Is No Other (CD)
FILTHY FRIENDS, Emerald Valley (CD/LP)