Not a whole lot of stuff this week in the New Releases bin, but there are some great albums we want to put a spotlight on, particularly Jim Avett and Paul Weller. Read on….
JIM AVETT & FAMILY, For His Children & Ours (CD/LP)
We will let Seth Avett sum up this record, because he does it better than we ever could:  Jim Avett is a natural-born storyteller. You shouldn't expect to have a seat at the dining room table with the man and have a conversation relegated to small talk and light commenting on current events. It's more probable (by a long shot) that between loading forkfuls of green beans, you'll seamlessly find yourself learning about a World War II submarine battle and the subsequent shark attack. Or a Victorian era train conductor. Or the little known backstory about the real life of the DiCaprio-played character in The Revenant . Our dad reads a lot, and his knowledge paired with a great wealth of life experience makes him a person that people like to listen to. The man can be hilarious, but there is a certain pace, depth, and gravity present in his manner of imparting information that is rare. This quality has increasingly shone through in his singing over the last decade. Texturally and spiritually, it fits like a glove over the weathered and beautiful hand of the traditional hymn.
Gospel music is more than a genre with a unifying theme. In our case, it is a vehicle for spending time together. And the longer we are on this earth, the more we realize how important it is to carve out some of that precious time for each other. Our parents make these efforts often, with obvious love and devoted interest in what is happening in our lives. Truth be told, dad probably cared just as much about getting all of us together as he did about the album we were making. The recordings were certainly made with a lot of care, as we all genuinely love the old gospel songs, but I'm willing to bet my father would've recorded any kind of album if it meant a few sunny afternoons with all three of his children. This is a sentiment that we all can thankfully grasp now…with great personal clarity.
For my siblings and me, the prospect of recording an album together gave us an opportunity to add something to the family photo album…a document so our children and their own will always have another little connection to their kin (a link in the chain, as Dad says). On this occasion, it is the sound we made with our father when we sang together in the living room.
This piece you are reading now was written for the purpose of announcing an album. I'm writing it so folks will know the album exists and so they may hear it and hopefully enjoy it. Maybe it sells a few copies. Maybe it doesn't. But something else is possible here; perhaps this could be a reminder to you, whoever you are and however you came to lay your eyes on these words, that you have an opportunity. Have you set up your camera and filmed a conversation with your mother, your father, your kids, your great-aunt? Could you, this week, ask an elder of your own blood what it was like for them growing up? What's their favorite Christmas memory? What was their town like? How did they first fall in love? Imagine what it will be like for family members to see a hundred years from now… or two hundred! You have in your hands the ability to gift a priceless treasure to loved ones you will never meet but love just the same. These kinds of efforts are made so the little ones, a long time from now, will have an easier path to familial strength, and a bridge to knowing who and where they are from. Maybe you could sing some songs together…
We are all part of a family. What could you give to yours?
PAUL WELLER, A Kind Revolution (CD/LP)
After folding in psychedelic electronics and rollicking rock to his soulboy style in recent years, the changing man continues to surprise with this tonally rich new album. She Moves With the Fayre has strings wafting across a steadily strutting funk beat, before Robert Wyatt pops up like some flower-crowned shaman of Albion; One Tear is downtempo Scandinavian disco topped with Boy George using so much vibrato that he almost ululates. Sometimes, in his quest for novelty, Weller loses a bit of himself: the martial New Orleans strut of the opening songs is a little like PJ Harvey's recent work minus the satiric bite, while his leering erudition on New York is very reminiscent of Nick Cave. But it's all robustly written and emotionally satisfying, particularly The Cranes Are Back, a jazz-gospel plea for global understanding that ranks as one of the most beautiful things Weller has ever done.
JANIVA MAGNESS, Blue Again (CD)
Blue Again comes hot on the heels of Magness' 2016 Grammy nominated album Love Wins Again. Anyone who has ever heard Magness sing – live or on any of the multiple releases she has put out since coming on the scene in 1992 – can immediately divine that this is a strong, resilient, commanding woman in masterful control of her voice and her destiny. In the space between the notes you can hear a performer who has survived a difficult life by anyone's measure to become one of the top blues vocalists of her generation, only the second woman, after blues legend Koko Taylor, to win the coveted B.B. King Entertainer of the Year award. Blue Again collects Magness' interpretations of a half dozen classics from the blues canon and beyond, including numbers made famous by Bo Diddley, Freddie King, Etta James, and Nina Simone.
YO-YO MA, Yo-Yo Ma Plays Bach (CD)
ELF POWER, Twitching In Time (CD/LP)
SEETHER, Poison The Parish (CD/LP)
BOB'S BURGERS, Bob's Burgers Music Album (CD/LP)
ZAC BROWN, Welcome Home (CD)
TODD RUNDGREN, White Knight (CD)
GIRLPOOL, Power Plant (CD)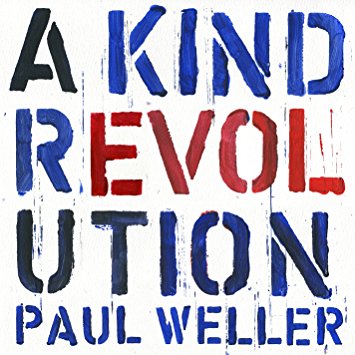 COMING SOON:
DAVID BANNER, God Box (5/19)
DANZIG, Black Laden Crown (5/26)
And don't forget these STILL-NEW platters that matter!
CHRIS STAPLETON, From A Room, Vol. 1 (CD)
He may appear to be a thick-bearded Seventies outlaw-country throwback, but make no mistake: Chris Stapleton is a soul singer, with a preternaturally creaky voice that can turn wizened or brawny, full of pained howls and distended vowels. His 2015 solo debut, Traveller, transformed him from an eclectically accomplished Nashville songwriter (for acts from Alison Krauss and Ashley Monroe to Adele; those are just the A's) into an icon of artistic cred in a town starved for one. His gobsmacking Justin Timberlake duet at the 2015 Country Music Awards – which he swept, Adele-like – sealed the deal. The question, given country's cookie-cutter tastes, was what comes next? Thankfully, the follow-up to Traveller is a taut, nine-song LP geared mainly toward spotlighting those remarkable pipes, with scant pandering to mainstream country radio. The first of two volumes (the second is due later this year), From A Room was recorded in Nashville with throwback-country super-producer Dave Cobb at RCA Studio A, a venerable room where Waylon, Willie, Dolly and others made classics back in the day. Arrangements – for guitar, bass and drums, with touches of steel guitar and harmonica – are spare and lean. Songs smolder rather than blaze, amble instead of bolt, and generally keep the volume reined in.
TAJ MAHAL/KEB MO, TAJMO (CD/LP)
TajMo marks a timely convergence of the talents of two unique American artists who've already built iconoclastic individual legacies that have extended and expanded blues traditions into adventurous new territory. The collaboration brings out the best in both artists, with the pair merging their distinctive voices, personalities and guitar styles to create vibrant, immediate music that's firmly rooted in tradition yet ruled by a playful sense of adventure. The album features guest appearances by Sheila E., Joe Walsh, Lizz Wright and Bonnie Raitt, who lends her voice to a distinctive cover of John Mayer's anthemic 'Waiting on the World to Change.'
JOAN SHELLEY, JOAN SHELLEY (CD/LP)
If Nick Drake and Sandy Denny had had a kid, she may have grown up to be Joan Shelley, a Kentucky folkie whose exquisitely hushed fourth album sounds like a collection of the world's most downcast sea shanties. As guitars gently curl and coil around her, Shelley recalls romantic expectations and disappointments in terse, almost haiku-style verse ("I've seen the sun rise over you/Now I watch it setting down"), and only the slightest uptick in the beat signifies she's in love. Producer Jeff Tweedy wisely keeps the focus on Shelley's unsullied voice, adding perfect touches like squeaky lead guitar on "I Got What I Wanted." He never rains on Shelley's parade; she does it all on her own, and beautifully.
THE AFGHAN WHIGS, In Spades (CD/LP)
hese Cincinatti alt-rockers released their seventh album, Do to the Beast, in 2014. It was their first release in 16 years, and built on the bluesy, soul-flecked sound they had developed over the course of several acclaimed albums in the 80s and 90s. Now their second wave continues with a darker record that frontman Greg Dulli has described as "spooky", centred on themes of death and the uncanny. "I wanna go deep down to where my soul has gone", he laments on The Spell, while the sad, swelling ballad I Got Lost was written as a response to learning that collaborator Dave Rosser had been diagnosed with cancer. But despite its subject matter, this isn't a pitch-black record. Arabian Heights is cocksure and sardonic, propelled along by slide guitar, scuzz and drums both ferocious and syncopated; lead single Demon in Profile is horn-driven and moody but danceable, too – with some trademark snark – and Birdland is infused with jazz sensibility. Ingenuity in spades.
BONNIE PRINCE BILLY, Best Troubadour (CD/LP)
Best Troubadour is Bonnie Prince Billy's musical tribute to his "forever hero", country singer Merle Haggard. Haggard was best known for his song "Okie from Muskogee", a wry homage to small-town Southern values. Students of country music, however, remember a different Merle – the armed robber turned musician and iconoclast. In his own bohemian way Bonnie Prince Billy, aka Will Oldham, is another sort of radical. And on Best Troubadour he interprets Haggard's artistic vision through 16 of his lesser-known songs. The album opens with "The Fugitive", whose lyrics evoke the dirt and desperation of life on the run. Such a visceral feel was pure Haggard. The other songs in the collection continue to capture much of that sensibility. But tellingly, the effect is strongest when paying close attention to the words. For while the album encompasses various styles, from the country- shuffle of "Haggard (Like I've Never Been Before)" to the lounge jazz of "I Always Get Lucky with You", Oldham's quivering voice always manages to sound a little wistful and somewhat folky. Perhaps that's inevitable. Still, by placing Haggard's material in a gumbo of folk, country, blues, and jazz, Oldham explores the relationship between Haggard and Americana. And that – a widescreen sense of the American heartlands – is the key to this album. These covers may not have the immediate appeal of the originals, but they feel deeper. Indeed, the more you listen, the more you find yourself lost in tales of trans-American heartache and adventure. The effect is both enriching and absorbing. Of course, Best Troubadour is not an artistic statement like an album of originals, but nor is it intended to be. That's typical of Bonnie Prince Billy. Over 25 or more years he's notched up 30-odd albums containing all manner of gems and curios. Appropriately enough, such prolific and varied output is something else he shares with Merle.
MAC DEMARCO, This Old Dog (CD)
When it comes to his relationship with his father, Mac DeMarco has decided not to sit on the fence: "He's kind of a piece of sh*t," was one recent verdict on the man who walked out on him when he was four. But his musical take on their relationship – which dominates his third full-length album – is more nuanced. Opening track My Old Man expresses his growing fear, over acoustic guitar and reverb-drenched organ, of seeing his dad when he looks in the mirror. The album ends with Watching Him Fade Away, in which even woozier organs help relay the complex feelings of losing someone you dislike yet are inextricably bound to ("Haven't got the guts to call him up / Walk around as if you never cared in the first place."). There's undeniably a bid for respectability going on here – DeMarco once famously performed with a drumstick up his bum, which is a reputation that takes some shedding. But this melancholic approach – serious themes, stoned demeanour – seems a smart way to reposition himself.
DIANA KRALL, Turn Up The Quiet (CD/LP)
Diana Krall spent the better part of the 2010s exploring byways of American song — her 2012 set Glad Rag Doll drew heavily on obscure jazz from the 1920s and '30s, its 2015 sequel Wallflower concentrated on pop and rock tunes — but 2017's Turn Up the Quiet finds the pianist/singer returning to well-known standards from the Great American Songbook. Reuniting with producer Tommy LiPuma for the first time since 2009's bossa nova-inspired Quiet Nights, Krall works with a trio of lineups on Turn Up the Quiet, alternating between a trio, quartet, and quintet. The album isn't divided into triads but rather gently shifts between these bands, a move that's sometimes imperceptible because the focus is firmly on Krall, the pianist. Her voice often operates at a hushed whisper — a decision that suits this collection of romantic, dreamy material; it also underscores the importance of the record's title — and that emphasizes her lithe piano along with the solo spotlights from her featured musicians. Krall gives her three bands plenty of space to shine — fiddler Stuart Duncan, in particular, stuns with his solo on "I'll See You in My Dreams," but there are nice turns from guitarists Russell Malone, Anthony Wilson, and Marc Ribot, along with supple playing by bassists Christian McBride, Tony Garnier, and Anthony Wilson — but what impresses is how these ensembles are all united in spirit and attitude, all thanks to their leader. Krall has a definite vision for Turn Up the Quiet — she wants to keep things smoky and subdued, a record for the wee hours — and the end result is so elegant, it seems effortless.
JOHN MORELAND, Big Bad Luv (CD/LP)
With Big Bad Luv, John Moreland's already impressive growth curve takes another sharp turn upward. Here, he creates a folk-inflected rock 'n' roll record that calls to mind the Band's best moments, though comparisons to Springsteen and the E Street Band in their prime are sure to come as well. Basically, Big Bad Luv can hold its own next to any of the great Americana-tinged rock 'n' roll records of the past, from Scarecrow to Full Moon Fever to Copperhead Road. Where Moreland's previous two records were low-key, solo productions, Big Bad Luv is a band record, with Moreland enjoying able accompaniment from a collection of trusted collaborators: Aaron Boehler on bass, Paddy Ryan on drums, and Jared Tyler on dobro. Multi-instrumentalist John Calvin Abney (who engineered High on Tulsa Heat) provides additional guitar support and trades keyboard duties with Lucero's Rick Steff. The group provides sure footing whatever the musical terrain. Their playing on "Slow Down Easy" comes on like the Band's "The Weight", offering a sure-footed country groove capable of carrying dancers late into a humid Southern night. They marry the good advice of "Ain't We Gold" to a swampy blues mix, amplifying that song's search for personal strength and meaning amidst life's chaos. Simply put, Big Bad Luv is one of the best albums of 2017, a testament to living in the moment and letting the details sort themselves out.