A small but fierce batch o'new product this week, including masterful songsmith (and friend of Horizon) Darrell Scott's laid-back homegrown wonder, a raucous all-star sizzler from the Hardworking Americans, some lovely indie-pop from the Fruit Bats and a prime-era Grateful Dead set! Read on…
NEW GOODIES: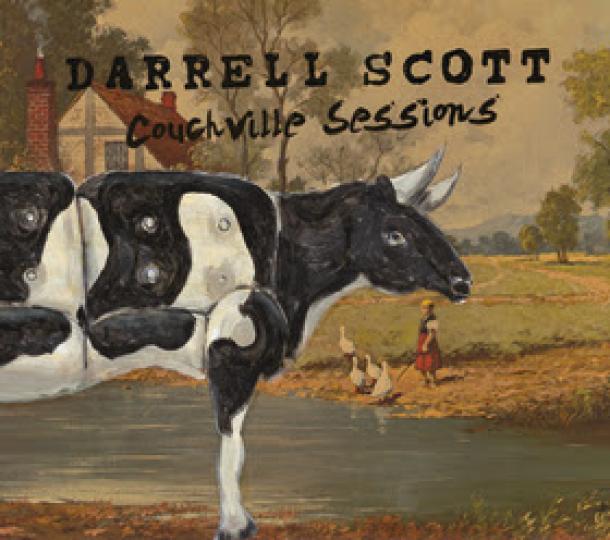 DARRELL SCOTT, Couchville Sessions  (CD/LP)
On paper, this is Americana veteran singer-songwriter Darrell Scott's first solo album in four years. But the full story is more complicated. Scott convened in his living room on the titular street back in 2001/'02 with legendary bassist Danny Thompson, drummer Kenny Malone, and famed pedal and lap steel man Dan Dugmore. Together they recorded these 14 tracks, (9 originals, 5 covers) live to tape. But those tapes sat collecting dust for fifteen years until Scott recently revisited them. He brought in Little Feat co-founder Billy Payne and others for overdubs and is now first releasing them from dimly lit vaults into the often blinding glare of public consumption. "We won't give a damn if it's rock, folk, country or blues," he sings about music he played during his formative years in the joyous "Down to the River" (not the Neil Young song). It's a perfect introduction to an album that includes all of those genres, often in a single selection. Scott must have been in a James Taylor state of mind since not only does he cover his "Another Grey Morning" but writes a new tune "It's About Time" that sounds like it either came from Taylor or was penned for him. Scott's in fine, unforced voice throughout and the comfy family room vibe keeps the arrangements open yet intoxicating. This isn't a jam session but this music breathes with relaxed warmth. It begs the question that if Scott had these superb performances tucked away for so long, what else is lurking in his vaults?
HARDWORKING AMERICANS, Rest In Chaos (CD/LP)  
These Hard Working Americans don't play the anthemic, blue-collar style the name might imply; instead, they cultivate a likably twisted strain of cosmic-hippie, gonzo-outlaw music,anchored in rock but with various biting Americana flavors. The sextet features colorful singer Todd Snider and two Widespread Panic members, bassist Dave Schools and drummer Duane Trucks. After an all-covers debut, this second album is a major step forward. Adopting a swamp-drawling, Southern-blues tone, revels in one existential crisis after another: fighting with a landlord in the snarky "Half Ass Moses"; a mother finding her son's marijuana stash in "Dope Is Dope"; meeting a future girlfriend in a substance-abuse clinic in "It Runs Together." We haven't heard a loose, picaresque album like this in a while; reminiscing about jamming to the Beatles and Moody Blues in "Acid," Snider declares "a lot of the music spoke to you back then." It speaks here, too.
FRUIT BATS, Absolute Loser (CD/LP)
Eric D. Johnson revives his Fruit Bats alias for a sixth album (and first under that title in five years), and he's also brought longtime producer Thom Monahan (Vetiver, Neal Casal) along. Together, they craft a sweet (more often bittersweet) set that places Johnson's affecting, irresistable, high tenor voice against lilting, often Beatle-esque melodies. Nothing rocks out, but these mid-tempo gems, many with multiple overdubs that fatten yet never overwhelm the sound, find a comfortable middle road between folk, pop and rock with melodies that flow rather than explode out of the speakers.
ODDISEE, Odd Tape (CD/LP out 6/10)
For more than a decade, Oddisee has been out here grinding. Raised in Prince George's County, Maryland, and now based in Brooklyn, he's a beatmaker by nature and a rapper when he feels the need to be. The base of his style has been the same since day one: a light touch of jazz spread over a soul-injected, golden-era hip-hop inflected foundation. At this point, producing looks to come easy to him. Exhibits A through C: An EP, Alwasta, that dropped in March; a full-length solo effort to come this fall; and this instrumental album, The Odd Tape, out next week. The Odd Tape is anything but. Evenly weighted from front to back, there's never an off moment, or even a precarious one. The entire project is balanced and comfortable — and he acts like it's a lazy day in the life of somebody who deserves one. The titles of the songs read like a weekend to-do list: Wake up, create, chill for a minute, turn up, hit the sack, ruminate.
CORINNE BAILEY RAE, Heart Speaks In Whispers (CD)
Corinne Bailey Rae's last album, 2010's The Sea, was a grief-stricken affair that dealt with the death of her first husband. Time has been a healer, and this follow-up documents the storm breaking and light emerging into Bailey Rae's life and lyrics: "Like seeing the sun again, after years of pouring rain," she sings on standout track Caramel. Bailey Rae's soulful vocals are given space to bloom over a billowing pop backdrop,  and with the likes of Frank Ocean and Kendrick Lamar reviving jazzy, 70s psych-soul, the laidback approach Bailey Rae takes on tracks such as Been to the Moon sounds perfectly in keeping with the times.
KVELERTAK, Nattesferd (CD)
MEGHAN TRAINOR, Thank You (CD)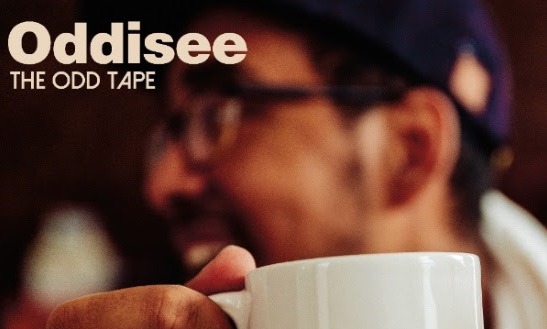 Tasty Re-Issues:
GRATEFUL DEAD, Red Rocks Amphitheatre Morrison CO, 7/8/78 (3xCD)
Three discs of vintage Dead on disc for the first time, from what is considered by many to be one of the best Dead shows of all time. Free groovy indie-store-only Dead poster with purchase.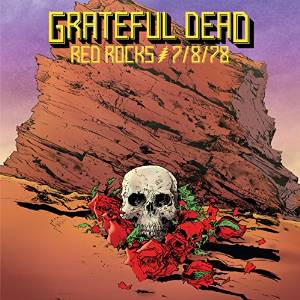 And don't forget these STILL-NEW platters that matter:
GREGORY PORTER, Take Me To The Alley (CD/LP)
How do you follow-up the most-streamed album in jazz history? Keep your head down, hit the studio for six days and make another record of gloss-free, uncompromising soul-jazz. Porter matches sentiments both contemplative and spiritual with modest, small-scale arrangements — mostly keys, bass and drums — that sound shaped more by the gigs he's played over the last three years than by any desire to experiment in the studio.
JULIANNA BARWICK, Will (CD/LP)
Like Ambient Works, Will is largely "beatless," relying on mood to convey the record's isolated, at-times eerie impressions. But much like that old jazz adage about "the notes you don't play," Barwick is able to shift shapes and and conjure a sort of elemental propulsion because of the beats she doesn't drop. "Big Hollow" feels almost paralyzed (albeit prettily) until a few spare piano notes and warm bass tones come in and orient everything, revealing the song's true direction. "Someway" operates similarly, its rising and falling action creating a sedative approximation of a tidal phase. Only closer "See, Know" features an actual drum kit, and it's almost jarring in how totally unnecessary it feels.
JAYE BARTELL, Light Enough (CD/LP)
Jaye Bartell has one of those unusual voices that's strangely beautiful despite being unconventional, like Arthur Russell or Morrissey. It's soft and deep, and almost monotone, so Bartell sounds like he's in a constant state of melancholy. On his new record Light Enough (out May 6 on Off White Records), he lives up to that description perfectly. He's gloomy, but with just the right amount of light. His music isn't fluffy, but it's certainly not heavy. His songwriting is honest and humorous, sometimes filled with banal observations and sometimes with thought-provoking prose. Mostly set to gentle acoustic guitar arrangements, the songs on Light Enough are essentially folk tunes with subtle injections of 1980s Smiths vibes, deep Kings of Convenience inflection, dark M Ward smokiness, and Simon and Garfunkel's brand of 1970s Americana.
JACK DEJOHNETTE, RAVI COLTRANE & MATTHEW GARRISON, In Movement (CD)
There is a lot of history concentrated in Jack DeJohnettes adventurous new trio. Fifty years ago, as a guest with John Coltranes group, Jack DeJohnette played with the fathers of Ravi Coltrane and Matthew Garrison, and the program of In Movement opens with Coltranes harrowing and still pertinent elegy Alabama. Other covers include the classic Blue In Green by Miles Davis and Bill Evans (Jack is one of the few musicians to have played in the bands of both men) and Serpentine Fire, from the songbook of Earth, Wind and Fire, a tribute to Maurice White – who also collaborated with Jack in the early years. The Two Jimmys is an hommage to Jimi Hendrix and Jimmy Garrison, innovators both, and Rashied salutes the late Rashied Ali, another great drummer from Coltranes cosmos. For all the wealth of references, this is indeed a band in movement, taking the music forward. Ravi Coltrane and Matt Garrison, in their ECM debuts, both respond magnificently to DeJohnettes driving drumming, Ravi with superb solos, Garrison with lean bass lines and imaginative looping electronics.
DANISH STRING QUARTET, Ades/Norgard/Abrhamsen: Works for String Quartet (CD)
Among all the dauntingly good young string quartets currently doing the rounds, the Danish String Quartet stand out: not because they're shinier or plusher or pushier than the rest, but because of their nimble charisma, stylish repertoire and the way their light and grainy shading can turn on a dime. Their last album was a set of winsome Nordic folk tunes; now comes this classy ECM debut with three bold early works by contemporary composers. Hans Abrahamsen described the exploded landscapes of his 10 Preludes as "short stories"; Thomas Adès called his Arcadiana "images associated with ideas of the idyll", while Per Nørgard's Quartetto Breve is seven handsomely sculpted minutes of almost-tonality. It's an exacting programme requiring grace, grit and clarity and the Danish players sound terrific – lithe and glassy in the Abrahamsen, richer in the Nørgard, able to capture the picturesque watery shimmer of the Adès but also the slime and murk below the surface. It's a sophisticated performance.
VARIOUS ARTISTS, Bach:  Schonste Arien (CD)
To Haydn, Mozart and Beethoven, Bach was a master of keyboard counterpoint. To Mendelssohn, he was a composer of epic choral works. To Stravinsky he was a master craftsman. To Music lovers he will always be one of the world's most sublime creative geniuses. ARIA presents over one hour of J.S.Bach's most beautiful arias, performed by some of the greatest artists including Emma Kirkby, Magdalena Kozená, Anne Sofie von Otter, Thomas Quasthoff, Christine Schäfer, Andreas Scholl and Fritz Wunderlich.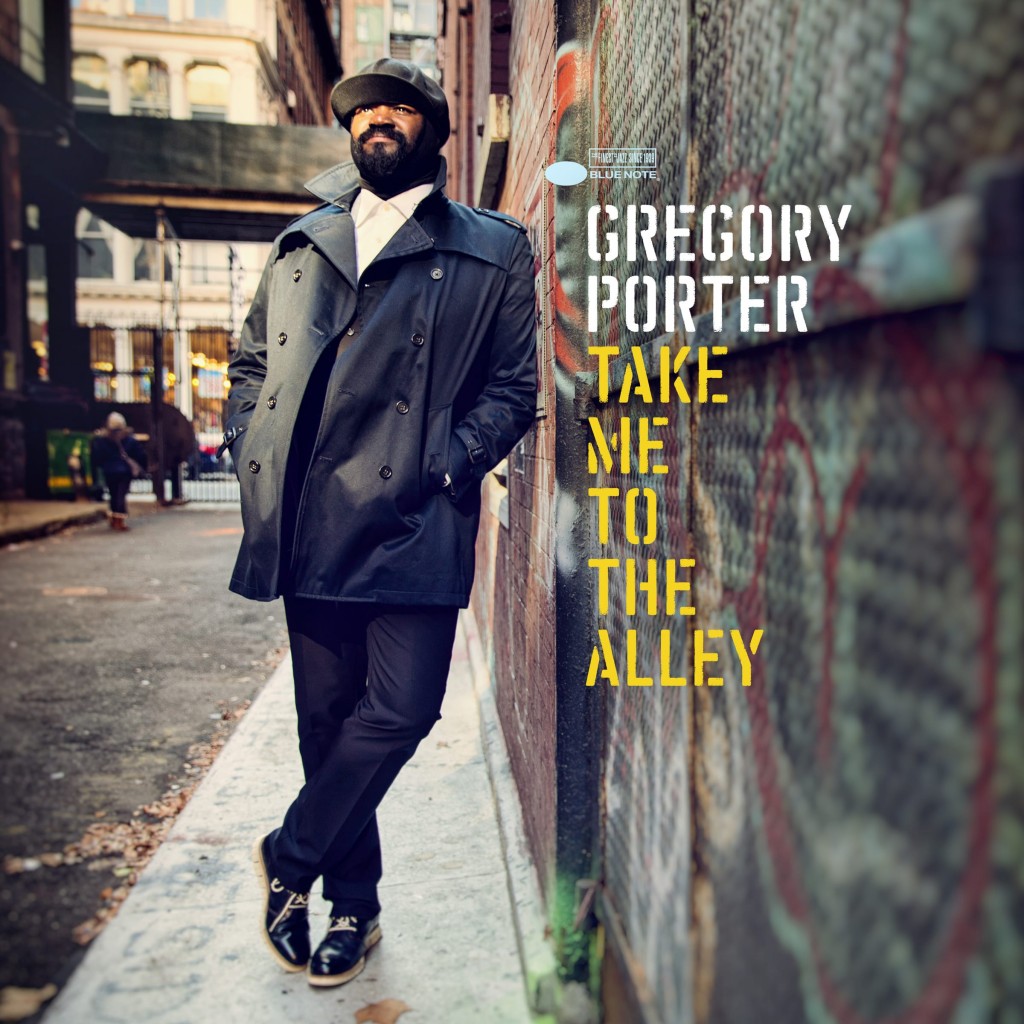 COMING SOON: 
BRETT DENNEN, Por Favor (5/20)
BOB DYLAN, Fallen Angels (5/20)