First things first, the new ENDLESS BOOGIE is here, go forth and spread the word. But we've also got  gorgeous new Mastersons album, new Mountain Goats, Tom Russell's tribute to Ian & Sylvia and a slew of amazing reissues. Read on….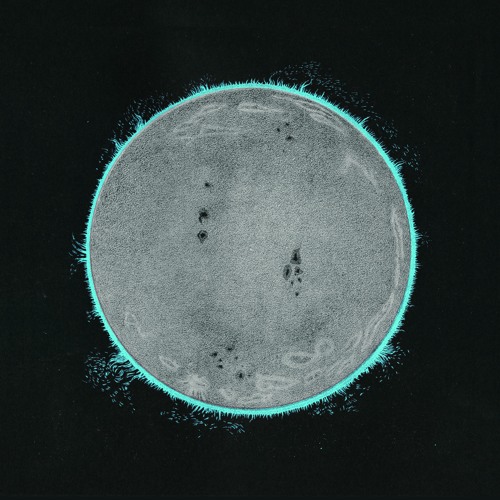 ENDLESS BOOGIE, Vibe Killer (CD/LP)
Ostensibly a concept album about Aaron Burr (it really isn't), but in actuality another slab of molten riffage and skewed worldview from Paul "Top Dollar" Major & Co., Vibe Killer is about the groove, the whole groove and nothin' but the groove, with some sizzlin' twin guitars on top and some truly bent stories from Mr. Major. MVP track is "Back In '74," a fuzz-coated tale of acid, KISS and a kite contest.
MOUNTAIN GOATS, Goths (CD/LP)
The New Yorker once called the Mountain Goats' frontman John Darnielle "America's best non-hip-hop lyricist". Here, the 50-year-old sometime novelist is in masterly form, reappraising his teenage goth years. The hints of Nick Cave's Bad Seeds in opener Rain in Soho aside, piano, woozy sax and sumptuous Prefab Sprout AOR combine with lyrics about Portuguese goth metal, an unlikely juxtaposition that emphasises the songs' mix of wry insight and black humour. Darnielle is at his most beautifully evocative ("Outside it's 92 degrees and KROQ plays Siouxsie and the Banshees … ") in Stench of the Unburied. There are plenty of chuckles ("Red Lorry Yellow Lorry were on Cherry Red I think / They've been playing clubs since 1981"), but the New Order-ish Shelved is as great as anything Darnielle has written. At heart, there's touching affection for forgotten bands such as Gene Loves Jezebel, those who cling on to their dreams, and an emotional wallop in how the supposed follies of our youth can bring lifelong riches.
THE MASTERSONS, Transient Lullaby (CD/LP)
Rich with Eleanor's stirring string arrangements and Chris's masterful guitar work, the songs on Transient Lullaby more than live up to the challenge of following up  critically acclaimed debut. The album opens with "Perfect," a loping duet written partially in Washington, DC, and partially in Newcastle, England, that paints a portrait of two broken lovers who still manage to find a strange optimism in this challenging world. Spare and affecting, the song puts the spotlight on the duo's intoxicating vocal harmonies and makes for an ideal entry point into an album full of characters facing down difficulty and darkness with all the grit and humility they can muster. "Fight," written in a downtown Cleveland hotel, is a wry wink at the battlefield of marriage ("I don't wanna fight with anyone else but you"), while the finger-picked "Highway 1" twists and turns on a California road trip through an emotional breakup.
LEFT LANE CRUISER, Claw Machine Wizard (CD/LP)
Left Lane Cruiser sounds like a combination of the Black Keys, Junior Kimbrough, R. L. Burnside, and a hint of rockers Clutch and even Kyuss thrown in at times. On Claw Machine Wizard they deliver an album full of the catchy chord progressions and repetitive trance inducing rhythmic constructions that you cannot help but nod your head and tap your foot along with. Back to a duo it is amazing that a duo can put out this much sound.
LOS STRAITJACKETS, What's So Funny 'Bout Peace Love & Los Straitjackets (CD/LP)
For the past three Decembers America's Lucha Libre guitar heroes Los Straitjackets have toured with Nick Lowe for his Christmas-themed Quality Holiday Revue, performing classics old and new with the Jesus of Cool. Van discussions with Nick's co-producer Neil Brockbank led to the speculation: What would Nick's songs sound like as instrumentals? There was only one way to answer the question. Los Straitjackets delved into Nick's catalog – from Brinsley Schwarz through Rockpile to his late career as a soulful pop stylist – and came up with original arrangements of some some of Nick's most iconic songs. With Brockbank in the producer's chair the band veers from Pop ("Rollers Show") to Twang ("All Men Are Liars") even Exotica (with the Bolero-flavored "I Read a Lot") and of course surf ("I Live on a Battlefield"). Here are 13 unforgettable melodies delivered with the flair that only Los Straitjackets can provide.
SELWYN BIRCHWOOD, Pick Your Poison (CD)
Selwyn Birchwood is among the most extraordinary young stars in the blues. His deep familiarity with blues tradition allows him to bust the genre wide open, adding new sounds, colors and textures all delivered with a revival tent preacher's fervor and a natural storyteller's charisma. Since the 2014 release of his Alligator Records debut, Don't Call No Ambulance, Birchwood's meteoric rise from playing small Florida clubs to headlining international festival stages is nothing short of phenomenal, as he continues to set the contemporary blues world on fire. The album received the Blues Music Award and Living Blues Critics' Award for Best Debut Album Of 2014, and he won the 2015 Blues Blast Rising Star Award. Selwyn and his band have crisscrossed the U.S. and Europe repeatedly, delivering unforgettable live performances. With his new album, Pick Your Poison, Birchwood takes a major step forward, crafting visionary blues for a new generation of forward-looking fans. Birchwood wrote and produced all 13 songs on Pick Your Poison. The cutting-edge songs are made all the more impactful by Birchwood's gruff vocals, his untamed musicianship and his band's seemingly telepathic accompaniment. "I write and sing what I know," says Birchwood, whose innovations are as expansive as his influences.
TOM RUSSELL, Play One More: Songs Of Ian & Sylvia (CD/LP)
Great songwriters recognize great songwriters and Tom Russell is one of the most recognized. He's been covered by Johnny Cash, Doug Sahm, Nancy Griffith, K.D. Lang, Ramblin' Jack Elliott, Ian Tyson, Iris Dement, Joe Ely and a hundred others. With Play One More: The Songs of Ian and Sylvia, Tom pays homage to two Canadian folk musicians. The album features twelve covers of Tom's favorite Ian and Sylvia tracks, as well as two of their previously unreleased tracks.
ORIGINAL SOUNDTRACK, Singles (2xCD/2xLP)
This newly expanded 2LP edition of the 'Singles: Original Motion Picture Soundtrack' features the album's original 13 tracks newly mastered and freshly pressed across four sides of collectible 12″ vinyl with a bonus CD insert of rarities and unreleased tracks. The bonus CD features previously unreleased recordings by Mudhoney, Paul Westerberg, Mike McCready and Chris Cornell in addition to rarities such as Cornell's 1992 EP 'Poncier' (debuting an early rendition of Spoonman") and tracks from the film not included on the original soundtrack album. This expanded edition includes, for the first time on CD, "Touch Me I'm Dick," the signature track from "Singles" performed by Citizen Dick (a fictional band created for the film featuring frontman Matt Dillon backed by Pearl Jam's Eddie Vedder, Stone Gossard and Jeff Ament).  Also included are revelatory liner notes–and a track-by-track description of the album's musical contents–written especially for this collection by Cameron Crowe, the screenwriter and director of "Singles." The film's soundtrack is produced by Danny Bramson and Cameron Crowe.
LYLE LOVETT, Greatest Hits (CD/LP)
MATISYAHU, Undercurrent (CD/LP)
RAMMSTEIN, Rammstein: Paris (CD)
WAVVES, You're Welcome (CD/LP)
RASCAL FLATTS, Back To Us (CD/LP)
RA RA RIOT, Ra Ra Riot (CD/LP)

DO MAKE SAY THINK, Stubborn Persistent Illusions (CD/LP)
ERASURE, World Be Gone (CD/LP)
FAITH EVANS & THE NOTORIOUS B.I.G., The King & I (CD/LP)
FASTBALL, Step Into Light (CD/LP)
POKEY LAFARGE, Manic Revelations (CD/LP)
LINKIN PARK, One More Light (CD/LP)
PAPA ROACH, Crooked Teeth (CD/LP)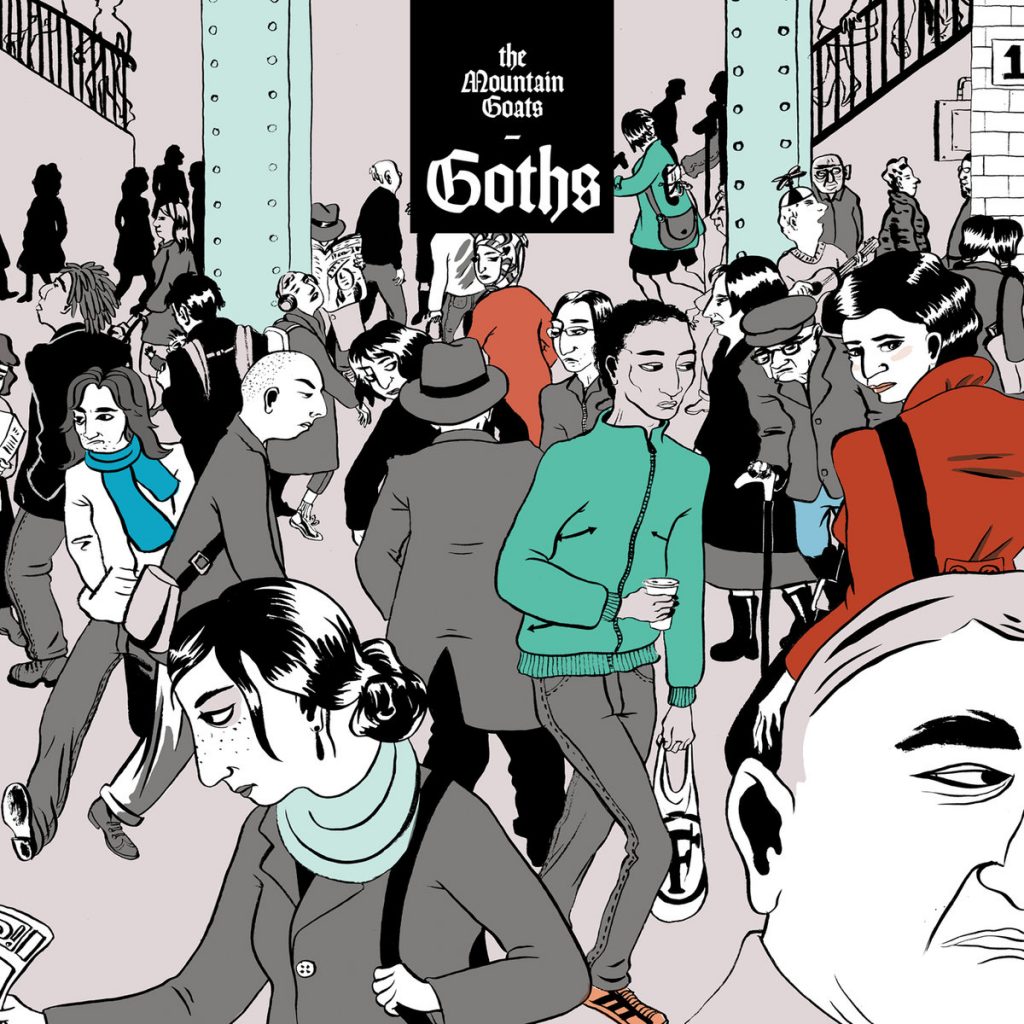 Gene's Classical Corner:
MUCYZYNSKI/PETRUCCI, Mucyzynski: Chamber Music (CD)
PAGANINI/NOFERINI, Paganini: Chamber Music For Strings (CD)
KILLER REISSUES: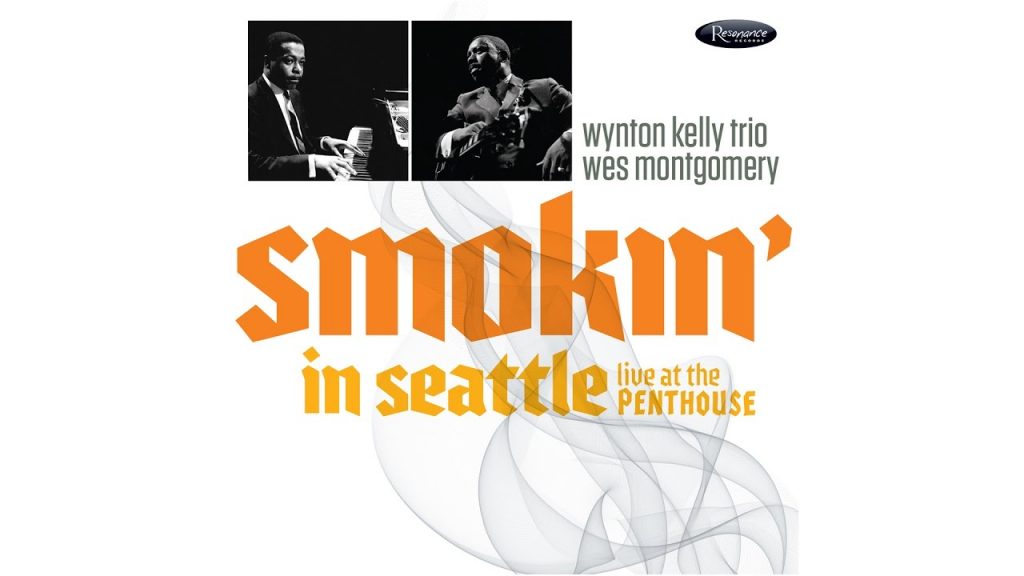 WES MONTGOMERY & WYNTON KELLY, Smokin' In Seattle: Live At The Penthouse (CD)
What's striking about Smokin' in Seattle: Live at the Penthouse is its timeline: rather than a peek at his early years, it captures him in full ascendency, on tour in 1966 with pianist Wynton Kelly, bassist Ron McClure and drummer Jimmy Cobb. The title is a nod to Smokin' at the Half Note, a landmark album by Montgomery and Kelly, recorded the previous year. This track, "Jingles," is a trademark original that Montgomery naturally knocks out of the park.
OSCAR PETTIFORD, New York City 1955-58 (2xCD)
The big band, nonet and sextet groups of bassist Oscar Pettiford are well documented across the 48 tracks on this double disc collection. Recorded between 1955-1958 at Birdland and Op's Black Pearl, Pettiford's bands include Donald Byrd, Johnny Coles, Art Farmer, J.R. Monterose, Hank Jones, Dick Katz, Shadow Wilson and many others with arrangements by Benny Golson, Gigi Gryce, Oscar Pettiford, Lucky Thompson and Ernie Wilkins.
JOHN HARTFORD, Aereo Plain (CD)
John Hartford didn't just bite the hand that fed him; he made it a full-course meal. After Glen Campbell rode Hartford's "Gentle on My Mind" to the top of the charts, Hartford was secure enough to stick his tongue out at the Nashville establishment. His songs offer an almost unparalleled blend of sardonicism and sincerity, a silliness tempered by a respect for musical tradition and beautiful melody. And despite his irreverence, he attracted the best pickers in the business. Norman Blake, Tut Taylor, Vassar Clements, and Randy Scruggs accompany him on this 1971 "newgrass" gem, a spontaneous album that was recorded live in the studio without any arrangements whatsoever. Delicious instrumentals stand by novelties about sex ("Boogie") and drugs ("Holding"), and semiserious diatribes ("Tear Down the Grand Ole Opry") live next to old-time gospel harmonies ("Turn Your Radio On"). Somehow, Aereo-Plain manages to be deeply cynical and emotionally uplifting at the same time.
BUFFALO TOM, Let Me Come Over (LP)
On its first two albums, Buffalo Tom constructed towering guitar-scapes and mastered a naturalistic version of quiet-to-loud dynamics. So, for its third, we found Buffalo Tom shedding a bit, but not all of the skin it had worn and emerging with its charms more front and center. Let Me Come Over is the sound of the trio exiting the insular underground for the wide world of "alternative" rock–but more or less bringing its best moves along with it, too. Previously loosely linked with fellow travelers Dinosaur Jr. and Uncle Tupelo via a similar three-piece format, stunning depth of songwriting and association with Boston's Fort Apache Studios–it's not hard to imagine Buffalo Tom wanted to stake a claim stylistically. Yet, LMCO never feels like a break with the past, it's a transition. Inside that abstruse cover are undeniably magnificent tunes.
KING TUBBY & THE AGGROVATORS, Shalom Dub (CD)
Originally released in 1975, Shalom Dub showcases dub master King Tubby at a white-hot creative peak, deconstructing classic reggae cuts and establishing many of the signature sounds of his soon-to-be-classic dub style. The microscopic layers of echo, negative space, and shifts in frequency and mix arrangement show up on every single track of this collection, a veritable template of roots reggae-derived dub at its pinnacle. Shalom Dub is culled from the same era that resulted in the vibrant collections of Tubby's productions issued on Blood and Fire Records in the late '90s, and the same otherworldly production tricks that made those collections so astonishing show up on the mellow "Country Boy Dub" and "Move Out of Babylon Dub," a ska shuffle that Tubby submerges in aquatic reverb and thick atmosphere.
AGGROVATORS, Rasta Dub '76 (CD)
And don't forget these STILL-NEW platters that matter!
JIM AVETT & FAMILY, For His Children & Ours (CD/LP)
We will let Seth Avett sum up this record, because he does it better than we ever could:  Jim Avett is a natural-born storyteller. You shouldn't expect to have a seat at the dining room table with the man and have a conversation relegated to small talk and light commenting on current events. It's more probable (by a long shot) that between loading forkfuls of green beans, you'll seamlessly find yourself learning about a World War II submarine battle and the subsequent shark attack. Or a Victorian era train conductor. Or the little known backstory about the real life of the DiCaprio-played character in The Revenant . Our dad reads a lot, and his knowledge paired with a great wealth of life experience makes him a person that people like to listen to. The man can be hilarious, but there is a certain pace, depth, and gravity present in his manner of imparting information that is rare. This quality has increasingly shone through in his singing over the last decade. Texturally and spiritually, it fits like a glove over the weathered and beautiful hand of the traditional hymn.
Gospel music is more than a genre with a unifying theme. In our case, it is a vehicle for spending time together. And the longer we are on this earth, the more we realize how important it is to carve out some of that precious time for each other. Our parents make these efforts often, with obvious love and devoted interest in what is happening in our lives. Truth be told, dad probably cared just as much about getting all of us together as he did about the album we were making. The recordings were certainly made with a lot of care, as we all genuinely love the old gospel songs, but I'm willing to bet my father would've recorded any kind of album if it meant a few sunny afternoons with all three of his children. This is a sentiment that we all can thankfully grasp now…with great personal clarity.
For my siblings and me, the prospect of recording an album together gave us an opportunity to add something to the family photo album…a document so our children and their own will always have another little connection to their kin (a link in the chain, as Dad says). On this occasion, it is the sound we made with our father when we sang together in the living room.
This piece you are reading now was written for the purpose of announcing an album. I'm writing it so folks will know the album exists and so they may hear it and hopefully enjoy it. Maybe it sells a few copies. Maybe it doesn't. But something else is possible here; perhaps this could be a reminder to you, whoever you are and however you came to lay your eyes on these words, that you have an opportunity. Have you set up your camera and filmed a conversation with your mother, your father, your kids, your great-aunt? Could you, this week, ask an elder of your own blood what it was like for them growing up? What's their favorite Christmas memory? What was their town like? How did they first fall in love? Imagine what it will be like for family members to see a hundred years from now… or two hundred! You have in your hands the ability to gift a priceless treasure to loved ones you will never meet but love just the same. These kinds of efforts are made so the little ones, a long time from now, will have an easier path to familial strength, and a bridge to knowing who and where they are from. Maybe you could sing some songs together…
We are all part of a family. What could you give to yours?
PAUL WELLER, A Kind Revolution (CD/LP)
After folding in psychedelic electronics and rollicking rock to his soulboy style in recent years, the changing man continues to surprise with this tonally rich new album. She Moves With the Fayre has strings wafting across a steadily strutting funk beat, before Robert Wyatt pops up like some flower-crowned shaman of Albion; One Tear is downtempo Scandinavian disco topped with Boy George using so much vibrato that he almost ululates. Sometimes, in his quest for novelty, Weller loses a bit of himself: the martial New Orleans strut of the opening songs is a little like PJ Harvey's recent work minus the satiric bite, while his leering erudition on New York is very reminiscent of Nick Cave. But it's all robustly written and emotionally satisfying, particularly The Cranes Are Back, a jazz-gospel plea for global understanding that ranks as one of the most beautiful things Weller has ever done.
JANIVA MAGNESS, Blue Again (CD)
Blue Again comes hot on the heels of Magness' 2016 Grammy nominated album Love Wins Again. Anyone who has ever heard Magness sing – live or on any of the multiple releases she has put out since coming on the scene in 1992 – can immediately divine that this is a strong, resilient, commanding woman in masterful control of her voice and her destiny. In the space between the notes you can hear a performer who has survived a difficult life by anyone's measure to become one of the top blues vocalists of her generation, only the second woman, after blues legend Koko Taylor, to win the coveted B.B. King Entertainer of the Year award. Blue Again collects Magness' interpretations of a half dozen classics from the blues canon and beyond, including numbers made famous by Bo Diddley, Freddie King, Etta James, and Nina Simone.