New Release Central has a confession to make: Yeah, we're here to talk about the new Justin Townes Earle, Danzig and Bill Frisell albums, but Lordy, have you heard about this 50th Anniversary Reissue hoopla for The Beatles' Sgt. Pepper's Lonely Hearts Club Band? Read on….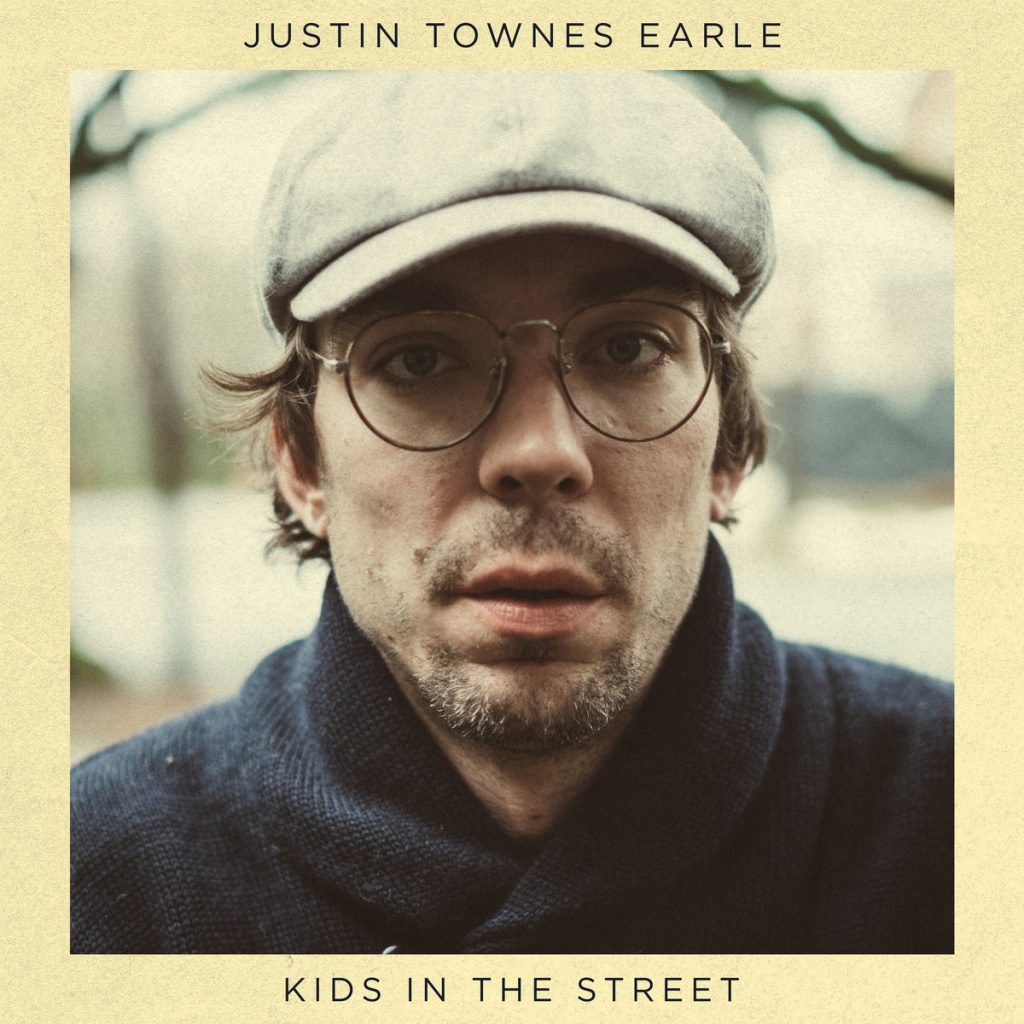 JUSTIN TOWNES EARLE, Kids In The Street (CD/LP)
Forming a trilogy with 2014's Single Mothers and 2015's Absent Fathers, J.T. Earle's latest teams him with Omaha indie-rock don Mike Mogis (Bright Eyes) for his rangiest set yet. "What's She Crying For" is a moaning honky-tonk weeper with pedal steel and roadhouse piano, "What's Goin' Wrong" is clarinet-spiked Texas swing impressionism, "15-25" is vintage New Orleans R&B gumbo in the Professor Longhair spirit, and "Same Old Stagolee" revives American folk music's original gangsta to an unlikely vibraphone melody. Yet it always feels organic, never mannered. See the title track, acoustic guitar slicing through a pedal steel reverb-haze, Earle waxing nostalgic for a childhood in the 1990s with a timelessness that could conjure the 1890s just as well.
BILL FRISELL & THOMAS MORGAN, Small Town (CD)
Small Town presents guitarist Bill Frisell and bassist Thomas Morgan in a program of duets, the poetic chemistry of their playing captured live at New York s hallowed Village Vanguard. Frisell made his debut as a leader for ECM in 1983 with the similarly intimate In Line. The guitarist's rich history with the label also includes multiple recordings by his iconic cooperative trio with Paul Motian and Joe Lovano, culminating in Time and Time Again in 2007. Small Town begins with a tribute to Motian in the form of a searching, 11-minute interpretation of the late drummer s composition It Should've Happened a Long Time Ago, the duo's counterpoint yielding a hushed power. Morgan has appeared on several ECM albums of late, as bassist of choice for Tomasz Stanko, Jakob Bro, David Virelles, Giovanni Guidi and Masabumi Kikuchi. Small Town sees Frisell and Morgan pay homage to jazz elder Lee Konitz with his Subconscious Lee, and there are several country/blues-accented Frisell originals, including the hauntingly melodic title track. The duo caps the set with an inimitable treatment of John Barry s famous James Bond theme Goldfinger.
DANZIG, Black Laden Crown (CD/LP)
Hot on the heels of last year's feverishly celebrated Misfits reunion, Glenn Danzig returns with his first album of all-new material in seven years, revisiting his nightmarish alternate reality of 50's drag strip depravity and all of the devils, darkness and death a goth could ever want. Sonically, the material showcases his trademark low-fi production and the compositional familiarity of classic rock structures, fitted up with Tommy Victor's snarling riffs and the four-on-the-floor stomp of drummer Joey Castillo.
THE GRATEFUL DEAD, Long Strange Trip (CD)
CHARLATANS, Different Days (CD/LP)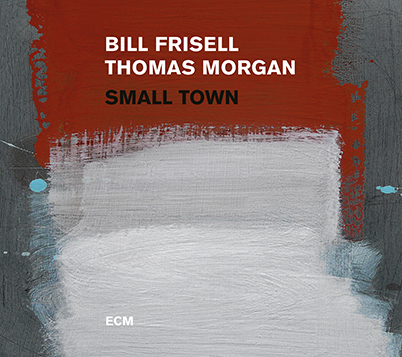 And now, THE killer reissue of the week:
THE BEATLES, Sgt. Pepper's Lonely Hearts Club Band (CD/2xCD/2xLP/4xCD, 2XDVD)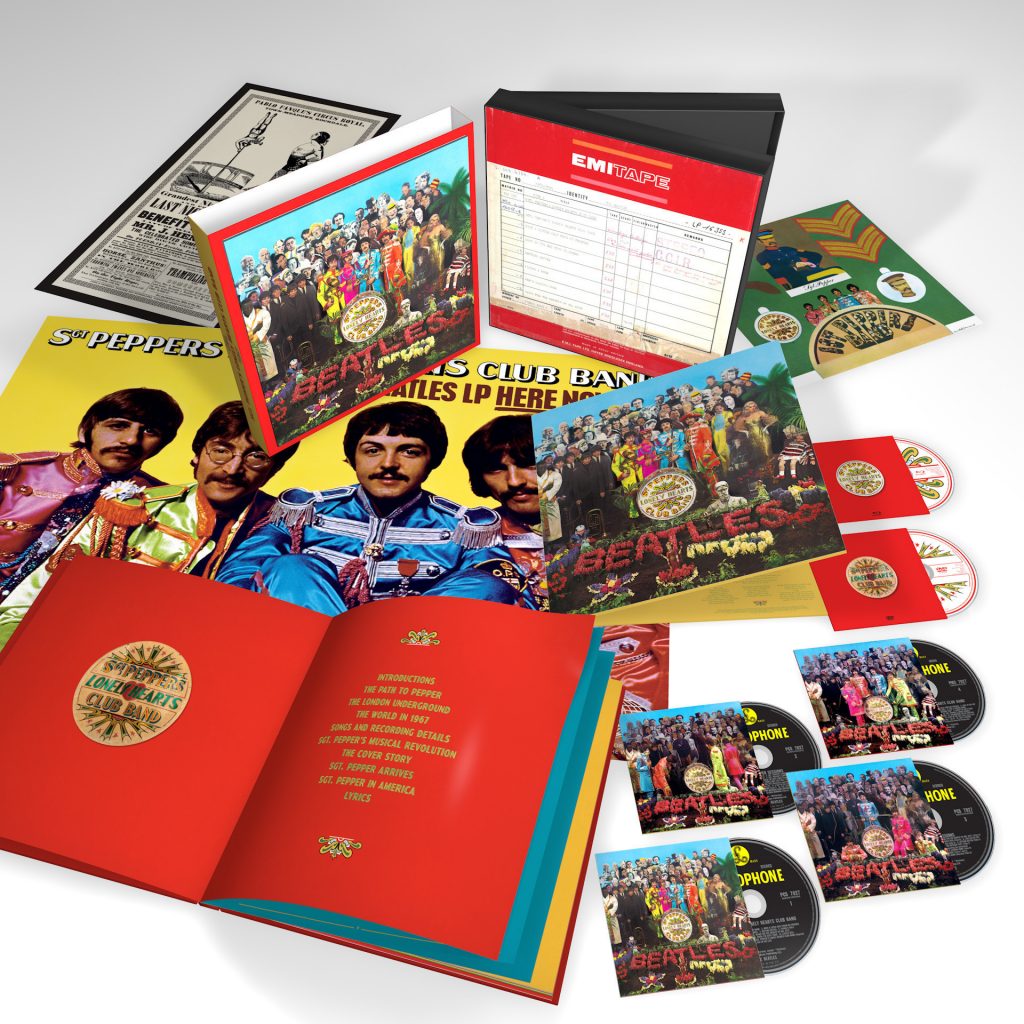 It was 50 years ago this June 1st when The Beatles' John Lennon, Paul McCartney, George Harrison, and Ringo Starr astonished and delighted the world, ushering in the Summer of Love with Sgt. Pepper's Lonely Hearts Club Band, a groundbreaking masterwork that became popular music's most universally acclaimed album. To salute the occasion, The Beatles will release a suite of lavishly presented 'Sgt. Pepper' Anniversary Edition packages on May 26 (Apple Corps Ltd./Capitol/UMe). The album is newly mixed by Giles Martin and Sam Okell in stereo and 5.1 surround audio and expanded with early takes from the studio sessions, including no fewer than 34 previously unreleased recordings.
But the deluxe editions are where the fun really begins. In addition to the single-CD version, Horizon Records will also have in-stock:
– A 2xCD edition featuring the new stereo album mix on the first CD and a second CD of 18 tracks, including previously unreleased alternate takes of each of the album's 13 songs, newly mixed in stereo and sequenced in the same order as the album. The second CD also includes a new stereo mix and a previously unreleased instrumental take of 'Penny Lane,' and the 2015 stereo mix and two previously unreleased alternate takes of 'Strawberry Fields Forever.'
– A double 180gm vinyl LP pressing in gatefold jacket featuring the new stereo album mix on the first LP and adds a second LP with previously unreleased alternate takes for each of the album's 13 songs, newly mixed in stereo and sequenced in the same order as the album.
– A 6-disc set (four CDs + DVD + Blu-ray). The audio CDs contain the new stereo mix of the album by Giles Martin, two CDs containing over 100 minutes of Sgt. Pepper Sessions and, on the fourth CD, the original 1967 mono mix of the album and bonus tracks including three previously unreleased mixes. The Blu-ray and DVD feature the fully restored 1992 documentary The Making of Sgt. Pepper, including interviews with Paul, George and Ringo and fascinating in-the-studio footage introduced by George Martin. Restored promotional films for 'A Day In The Life', 'Strawberry Fields Forever' and 'Penny Lane'. 2017 Giles Martin 5.1 surround sound mix and high-resolution stereo audio in 96KHz/24bit of Sgt. Pepper's Lonely Hearts Club Band plus 'Strawberry Fields Forever' and 'Penny Lane'. Also includes 144-page hardback book featuring an introduction by Sir Paul McCartney, comprehensive song-by-song details and recording information, in-depth essays about the design of the cover, the album's musical innovations and it's historical context… and much more. Illustrations include photographs from the recording sessions, handwritten lyrics and Abbey Road documentation. PLUS a replica of the original card insert and two bonus posters.
COMING SOON:

A$AP ROCKY, Long. Live. A$AP (6/2)
SONNY LANDRETH, Outward Bound (6/2)
And don't forget these STILL-NEW platters that matter!
ENDLESS BOOGIE, Vibe Killer (CD/LP)
Ostensibly a concept album about Aaron Burr (it really isn't), but in actuality another slab of molten riffage and skewed worldview from Paul "Top Dollar" Major & Co., Vibe Killer is about the groove, the whole groove and nothin' but the groove, with some sizzlin' twin guitars on top and some truly bent stories from Mr. Major. MVP track is "Back In '74," a fuzz-coated tale of acid, KISS and a kite contest.
MOUNTAIN GOATS, Goths (CD/LP)
The New Yorker once called the Mountain Goats' frontman John Darnielle "America's best non-hip-hop lyricist". Here, the 50-year-old sometime novelist is in masterly form, reappraising his teenage goth years. The hints of Nick Cave's Bad Seeds in opener Rain in Soho aside, piano, woozy sax and sumptuous Prefab Sprout AOR combine with lyrics about Portuguese goth metal, an unlikely juxtaposition that emphasises the songs' mix of wry insight and black humour. Darnielle is at his most beautifully evocative ("Outside it's 92 degrees and KROQ plays Siouxsie and the Banshees … ") in Stench of the Unburied. There are plenty of chuckles ("Red Lorry Yellow Lorry were on Cherry Red I think / They've been playing clubs since 1981"), but the New Order-ish Shelved is as great as anything Darnielle has written. At heart, there's touching affection for forgotten bands such as Gene Loves Jezebel, those who cling on to their dreams, and an emotional wallop in how the supposed follies of our youth can bring lifelong riches.
THE MASTERSONS, Transient Lullaby (CD/LP)
Rich with Eleanor's stirring string arrangements and Chris's masterful guitar work, the songs on Transient Lullaby more than live up to the challenge of following up  critically acclaimed debut. The album opens with "Perfect," a loping duet written partially in Washington, DC, and partially in Newcastle, England, that paints a portrait of two broken lovers who still manage to find a strange optimism in this challenging world. Spare and affecting, the song puts the spotlight on the duo's intoxicating vocal harmonies and makes for an ideal entry point into an album full of characters facing down difficulty and darkness with all the grit and humility they can muster. "Fight," written in a downtown Cleveland hotel, is a wry wink at the battlefield of marriage ("I don't wanna fight with anyone else but you"), while the finger-picked "Highway 1" twists and turns on a California road trip through an emotional breakup.
LEFT LANE CRUISER, Claw Machine Wizard (CD/LP)
Left Lane Cruiser sounds like a combination of the Black Keys, Junior Kimbrough, R. L. Burnside, and a hint of rockers Clutch and even Kyuss thrown in at times. On Claw Machine Wizard they deliver an album full of the catchy chord progressions and repetitive trance inducing rhythmic constructions that you cannot help but nod your head and tap your foot along with. Back to a duo it is amazing that a duo can put out this much sound.
LOS STRAITJACKETS, What's So Funny 'Bout Peace Love & Los Straitjackets (CD/LP)
For the past three Decembers America's Lucha Libre guitar heroes Los Straitjackets have toured with Nick Lowe for his Christmas-themed Quality Holiday Revue, performing classics old and new with the Jesus of Cool. Van discussions with Nick's co-producer Neil Brockbank led to the speculation: What would Nick's songs sound like as instrumentals? There was only one way to answer the question. Los Straitjackets delved into Nick's catalog – from Brinsley Schwarz through Rockpile to his late career as a soulful pop stylist – and came up with original arrangements of some some of Nick's most iconic songs. With Brockbank in the producer's chair the band veers from Pop ("Rollers Show") to Twang ("All Men Are Liars") even Exotica (with the Bolero-flavored "I Read a Lot") and of course surf ("I Live on a Battlefield"). Here are 13 unforgettable melodies delivered with the flair that only Los Straitjackets can provide.
SELWYN BIRCHWOOD, Pick Your Poison (CD)
Selwyn Birchwood is among the most extraordinary young stars in the blues. His deep familiarity with blues tradition allows him to bust the genre wide open, adding new sounds, colors and textures all delivered with a revival tent preacher's fervor and a natural storyteller's charisma. Since the 2014 release of his Alligator Records debut, Don't Call No Ambulance, Birchwood's meteoric rise from playing small Florida clubs to headlining international festival stages is nothing short of phenomenal, as he continues to set the contemporary blues world on fire. The album received the Blues Music Award and Living Blues Critics' Award for Best Debut Album Of 2014, and he won the 2015 Blues Blast Rising Star Award. Selwyn and his band have crisscrossed the U.S. and Europe repeatedly, delivering unforgettable live performances. With his new album, Pick Your Poison, Birchwood takes a major step forward, crafting visionary blues for a new generation of forward-looking fans. Birchwood wrote and produced all 13 songs on Pick Your Poison. The cutting-edge songs are made all the more impactful by Birchwood's gruff vocals, his untamed musicianship and his band's seemingly telepathic accompaniment. "I write and sing what I know," says Birchwood, whose innovations are as expansive as his influences.
TOM RUSSELL, Play One More: Songs Of Ian & Sylvia (CD/LP)
Great songwriters recognize great songwriters and Tom Russell is one of the most recognized. He's been covered by Johnny Cash, Doug Sahm, Nancy Griffith, K.D. Lang, Ramblin' Jack Elliott, Ian Tyson, Iris Dement, Joe Ely and a hundred others. With Play One More: The Songs of Ian and Sylvia, Tom pays homage to two Canadian folk musicians. The album features twelve covers of Tom's favorite Ian and Sylvia tracks, as well as two of their previously unreleased tracks.
ORIGINAL SOUNDTRACK, Singles (2xCD/2xLP)
This newly expanded 2LP edition of the 'Singles: Original Motion Picture Soundtrack' features the album's original 13 tracks newly mastered and freshly pressed across four sides of collectible 12″ vinyl with a bonus CD insert of rarities and unreleased tracks. The bonus CD features previously unreleased recordings by Mudhoney, Paul Westerberg, Mike McCready and Chris Cornell in addition to rarities such as Cornell's 1992 EP 'Poncier' (debuting an early rendition of Spoonman") and tracks from the film not included on the original soundtrack album. This expanded edition includes, for the first time on CD, "Touch Me I'm Dick," the signature track from "Singles" performed by Citizen Dick (a fictional band created for the film featuring frontman Matt Dillon backed by Pearl Jam's Eddie Vedder, Stone Gossard and Jeff Ament).  Also included are revelatory liner notes–and a track-by-track description of the album's musical contents–written especially for this collection by Cameron Crowe, the screenwriter and director of "Singles." The film's soundtrack is produced by Danny Bramson and Cameron Crowe.