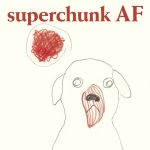 SUPERCHUNK, Acoustic Foolish (indie-store only vinyl LP)
The band that started it all, Superchunk, is back with a surprise new studio album! Acoustic Foolish is a complete re-recording of their classic 1994 album, Foolish,. Long considered to be one of their most tender & well-received albums in their storied history, the band was interested in re-exploring what the songs mean to them 25 years later. To quote bandleader Mac McCaughan, don't expect some kinda "acoustic demos recorded 25 years after the fact" thing here…. This is full-band with new arrangements & contributions from some heavy hitters. Guest vocals are contributed by Jenn Wasner (Wye Oak, Flock of Dimes) & Allison Crutchfield (Swearin', P.S. Eliot). Owen Pallett (Mountain Goats, Frank Ocean, Arcade Fire) provides lush string arrangements while Peter Holsapple (The dB's, REM) plays piano & Matt Douglas (Mountain Goats) is on saxophone.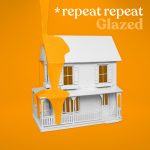 *repeat repeat, Glazed (CD/LP)
For their new album, *repeat repeat has created a batch of songs entirely true to the album's title: Sugary and sticky and impossibly shiny, all glistening harmonies and candy-coated hooks. But beneath the gloss lies something more jarring and jagged, a raw vitality generated by the Nashville band's buzzy rhythms and blistering guitar work. Fortified by the distinctly thoughtful songwriting of husband-and-wife duo Jared and Kristyn Corder and produced by The Black Keys' Patrick Carney, the result is an album that finds an unlikely power in irrepressible sweetness.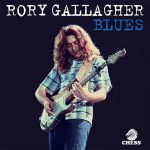 RORY GALLAGHER, Blues (CD/LP)
From the vaults of the Gallagher estate's tape archive comes this collection of rare and unreleased recordings of the legendary singer/guitarist playing his favourite blues material. Ranging from never heard before tracks to special guest sessions with legendary blues artists (Muddy Waters / Albert King) and lost radio sessions, this album uncovers Rory Gallagher's love of the blues throughout his solo career from 1971 right through to 1994. The trailblazing Irish musician's love of the blues also rubbed off on his contemporaries. Eric Clapton described him as "The man who got me back into the blues", while Bob Geldof has said: "It's not too much to say that what like Hendrix did for the electric blues, Rory did in an Irish context. You know Hendrix was the great originator, he sought of did field hollers for the pace age you know. But Rory absolutely injected some Irish thing into it."
KENNY WAYNE SHEPHERD, Traveler (CD/LP)
COMING SOON:
KEB' MO', Oklahoma (6/14)
LUKAS NELSON & PROMISE OF THE REAL, Turn Off The News (Build A Garden), (6/14)
BUDDY & JULIE MILLER, Breakdown On 20th Ave. South (6/21)
LOS STRAITJACKETS, Channel Surfing (6/21)
And don't forget these STILL-NEW platters that matter!
MAVIS STAPLES, We Get By (CD in-stock now/LP here soon!)
Over half a century after her voice was at the forefront of America's civil rights era, Mavis Staples is still crying out for Change. The bluesy backbeat opening track of her 12th studio album confronts recent shootings in the US before she concludes, brilliantly, "What good is freedom if we haven't learned to be free?" The former Staple Singers icon, who turns 80 in July, is in fearsome, eclectic form here. The title track is a lovely soul song about survival, and Brothers and Sisters is a funk rocker about unity. Where her previous two collections were collaborations with M Ward and Jeff Tweedy respectively, here Ben Harper takes the songwriting-production helm. The minimal guitar/bass/drums line-up gives things a retro, classic feel, but also maintains the focus on Staples' voice, which has deepened slightly over the years but lost none of its heartfelt power and expression. It's not hard to guess the subject of such pointed lines such as "Trouble in the land. We can't trust that man." Elsewhere, there are songs of loss, need, faith and devotion. The subdued, brooding Heavy on My Mind finds her momentarily burdened by the length and enormity of her struggle. However, she perks up for Sometime before extraordinary closer One More Change finds her holding mortality at bay because she insists she has "one more change to make". A remarkable woman.

FLYING LOTUS, Flamagra (CD/2xLP/2xLP limited-edition pop-up gatefold)
One of the most inventive forces in modern music, Steven 'Flying Lotus' Ellison's last album 'You're Dead!' fused hip-hop, jazz and electronica to boldly explore the idea that there's a strange beauty in death. His new album 'Flamagra', a spaced-out funk epic that's much more soothing than its predecessor, proves Ellison has grown as a producer. There's something very J Dilla about tracks such as 'Post Requisite' and 'Heroes in a Half Shell', which both share the late producer's ability to transport listeners into an alien world filled with bouncy hip-hop synths and calming transitions that kick in just as things get too intense. There's a druggy swirl to this music, with the distorted first part of potent Anderson .Paak duet 'More' feeling like it's filtering through a thick fog of weed smoke. The inventive beat switch, which brings in a bass guitar that cuts right through the beat, is a sleight-of-hand worthy of Frank Ocean and Travis Scott. 'Takashi' is dream-like, its psychedelic chimes creating a sense of pure escapism. But this calm is quickly replaced with urgency, thanks to the thrilling burst of electricity that is 'All Spies', an IDM track that sounds like the spaceship from Close Encounters (had the jingle-crafting martian on board been tripping on high-grade acid). Ellison is a master at shifting tone, and knows how to take listeners on an exhilarating journey that unites both calm and chaos. He also knows how to inject versatility; this is an album that consistently combines Dr. Dre's '2001'-esque sun-drenched bass and bold chord progression (particularly on the excellent 'FF4') with the kind of inward-looking funk (exemplified on 'Debbie Is Depressed') you'd expect to find on a vintage Sly And The Family Stone record. This record is an amalgamation of everything Flying Lotus has ever learned as a musician – dating back to being an intern at Stones Throw all those years ago, through to the raw edge he brought to Kendrick Lamar's masterpiece 'To Pimp A Butterfly'. It's all welded together to create a piece of art that's bursting with ideas that impressively compliment one another. High-profile guests include Solange, George Clinton, Thundercat, Toro y Moi, Shabazz Palaces and David Lynch, who spouts trippy dialogue on 'Fire Is Coming' (which could easily be taken from the truly surrealistic latest season of Twin Peaks). Yet it's new rapper Tierra Whack, an artist already threatening to be this generation's Andre 3000, who soars the highest. Her nutty verse on 'Yellow Belly' bottles the vibrant spirit Flying Lotus possesses as a producer, with lyrics such as "I'm so high everyone else looks up to me" feeling like a tribute to his genius. It's also evocative of the album's concept, which is apparently based around an eternal flame flickering at the top of a mountain. 'Flamagra' is at its best when Ellison embraces his jazz roots (his great aunt and uncle were jazz legends Alice and John Coltrane), as introspective jazzier tracks such as 'Andromeda' and 'Say Something' really do summon the atmospheric theatrics of being sat high up in the mountains at sunset, looking out onto a vast landscape and wandering what might be possible in life. Judging by this album, Flying Lotus can make just about anything happen.
JUSTIN TOWNES EARLE, The Saint Of Lost Causes (CD/2xLP)
Singer-songwriters such as Justin Townes Earle often get pegged as being self-reflective, and it's a fair accusation. Earle himself lingered on his own confessional psyche on his last album, 2017's Kids in the Street, which unearthed all kinds of rocks from his past to see what was squirming underneath them. But it's always best to remember that Earle is the son of Steve Earle, and the apple doesn't fall too far from the tree — and the father's penchant for social commentary and message music has just as much of a chance of working its way into the son's songs. Such is the case with The Saint of Lost Causes, Earle's latest album. Far-ranging and fueled by both empathy and rage, it's the opposite of myopic. "I was trying to look through the eyes of America, because I believe in the idea of America — that everybody's welcome here and has a right to be here," Earle said in a recent press release. Fittingly, The Saint of Lost Causes not only reflects that belief lyrically, but musically. The album's debut single, "Ain't Got No Money," is an upbeat, honky-tonk tribute to being broke and on the road that taps a vein of desperation; it's a state of despair that runs deeper on "Flint City Shake It" and "Don't Drink The Water," one a Western-swing protest and the other a stomping, bluesy cry for justice from the post-industrial middle of America. Earle slips further into character on "Appalachian Nightmare," a ghost-riddled folk song stripped to the bone and fleshed out with echoes. In it, a criminal details his sordid life and desire for forgiveness in terms that are nearly Springsteen-ian in sprawl. "Over Alameda" paints a portrait an African American family from Mississippi looking for a better life in California in the 1960s as pedal steel drives home a tone of displacement and lonesomeness. And on "Ahi Esta Mi Nina," Earle scripts a one-sided, country-rock conversation between a Cuban man and his daughter in New York, a monologue rife with tenderness and regret. As evidenced by the video for "Frightened by the Sound," Earle isn't afraid of using the most shopworn of songwriting symbols — the rain — and breathing fresh power into it. "Wind is picking up / To a low moaning / Feel the pressure drop," he sings, conjuring the vertigo at the start of a big change in life, be it on a personal level or something vaster in scope. Is he singing about a relationship? Politics? Climate change? Spirituality? It's left to the listener to decipher, and that only renders Earle's husky drawl and sparse guitar that much more potent. It's the album's title track, though, that drives the bleakness home. "The Saint of Lost Causes" slinks sinuously through atmospheric folk licks and Earle's weary observation: "It's a cruel world / It ain't hard to understand / You got your sheep / You got your shepherd / You got your wolves amongst men." It's as cynical a sentiment as Earle's ever uttered — but at the same time, he embeds a sliver of redemption: "Ain't nobody born bad / Takes a whole lot of hurting / Therein lies one of life's biggest lessons." It may not be anywhere near as audacious as hope; still, cradled in his homespun warmth, it feels like the darkness before the dawn.
EARTH, Full Upon Her Burning Lips (CD/LP)
Since Angels of Darkness, Demons of Light, Earth's output has adopted a heavy metal edge. Here, that's abandoned in favor of a rich warmth, embracing a vintage, full-bodied sound. Full Upon Her Burning Lips is unique among the Earth canon for being suggestive and sensual. 'Dartura's Crimson Veils', 'She Rides an Air of Malevolence', 'Maiden's Catafalque' – rarely have Earth evoked these images, colors and themes, bringing a new perspective to their traditional mass-and-volume approach. The clarity of vision is bolstered by removing some of the extra instruments, leaving more space for guitar swoops and trills, percussive flutters and instrumental interplay. Repeat listens uncover gems like the sustained slow-burn melody of 'A Wretched Country of Dusk' and the creeping malevolence of 'The Colour of Poison'. There's rarely been anything in their catalogue which has tried quite so many cool things, which threatens their commendable attitude towards maintaining minimalism. Fortunately, by stripping away the other instruments, more breathing room is allowed between the guitars and the drums. It's their busiest record to date, but still revolves around the thunderous plod that does so well to define their sound. Importantly, for a band who did so well to combine heavy metal thunder with academic minimalism, who would have thought they could produce something so lovely? Every note sounds thoroughly gorgeous. For a band whose titling and artwork is so important for the images they conjure, reverting to a tighter focus works for them. Carlson's guitars, clearly the focus, get to step back from the angular and the lugubrious. Instead, red-lipped riffs flutter over careful and precise percussion, evoking crimson dresses striding down gold corridors. And underneath it all – the star player – Adrienne Davis's steady, world-eating thud has never sounded better.