Holy smokes, the new stuff is a-flowin' this week! We'd be remiss not to point out the dreamy new Joan Shelley album, but there's also Afghan Whigs, Bonnie Prince Billy, Mac DeMarco, Chris Stapleton, Diana Krall and a lot more! Read on….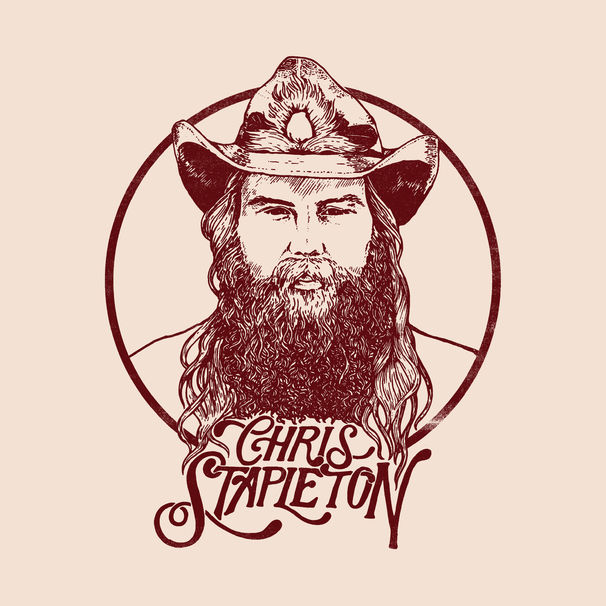 CHRIS STAPLETON, From A Room, Vol. 1 (CD)
He may appear to be a thick-bearded Seventies outlaw-country throwback, but make no mistake: Chris Stapleton is a soul singer, with a preternaturally creaky voice that can turn wizened or brawny, full of pained howls and distended vowels. His 2015 solo debut, Traveller, transformed him from an eclectically accomplished Nashville songwriter (for acts from Alison Krauss and Ashley Monroe to Adele; those are just the A's) into an icon of artistic cred in a town starved for one. His gobsmacking Justin Timberlake duet at the 2015 Country Music Awards – which he swept, Adele-like – sealed the deal. The question, given country's cookie-cutter tastes, was what comes next? Thankfully, the follow-up to Traveller is a taut, nine-song LP geared mainly toward spotlighting those remarkable pipes, with scant pandering to mainstream country radio. The first of two volumes (the second is due later this year), From A Room was recorded in Nashville with throwback-country super-producer Dave Cobb at RCA Studio A, a venerable room where Waylon, Willie, Dolly and others made classics back in the day. Arrangements – for guitar, bass and drums, with touches of steel guitar and harmonica – are spare and lean. Songs smolder rather than blaze, amble instead of bolt, and generally keep the volume reined in.
TAJ MAHAL/KEB MO, TAJMO (CD/LP)
TajMo marks a timely convergence of the talents of two unique American artists who've already built iconoclastic individual legacies that have extended and expanded blues traditions into adventurous new territory. The collaboration brings out the best in both artists, with the pair merging their distinctive voices, personalities and guitar styles to create vibrant, immediate music that's firmly rooted in tradition yet ruled by a playful sense of adventure. The album features guest appearances by Sheila E., Joe Walsh, Lizz Wright and Bonnie Raitt, who lends her voice to a distinctive cover of John Mayer's anthemic 'Waiting on the World to Change.'
JOAN SHELLEY, JOAN SHELLEY (CD/LP)
If Nick Drake and Sandy Denny had had a kid, she may have grown up to be Joan Shelley, a Kentucky folkie whose exquisitely hushed fourth album sounds like a collection of the world's most downcast sea shanties. As guitars gently curl and coil around her, Shelley recalls romantic expectations and disappointments in terse, almost haiku-style verse ("I've seen the sun rise over you/Now I watch it setting down"), and only the slightest uptick in the beat signifies she's in love. Producer Jeff Tweedy wisely keeps the focus on Shelley's unsullied voice, adding perfect touches like squeaky lead guitar on "I Got What I Wanted." He never rains on Shelley's parade; she does it all on her own, and beautifully.

THE AFGHAN WHIGS, In Spades (CD/LP)
hese Cincinatti alt-rockers released their seventh album, Do to the Beast, in 2014. It was their first release in 16 years, and built on the bluesy, soul-flecked sound they had developed over the course of several acclaimed albums in the 80s and 90s. Now their second wave continues with a darker record that frontman Greg Dulli has described as "spooky", centred on themes of death and the uncanny. "I wanna go deep down to where my soul has gone", he laments on The Spell, while the sad, swelling ballad I Got Lost was written as a response to learning that collaborator Dave Rosser had been diagnosed with cancer. But despite its subject matter, this isn't a pitch-black record. Arabian Heights is cocksure and sardonic, propelled along by slide guitar, scuzz and drums both ferocious and syncopated; lead single Demon in Profile is horn-driven and moody but danceable, too – with some trademark snark – and Birdland is infused with jazz sensibility. Ingenuity in spades.
BONNIE PRINCE BILLY, Best Troubadour (CD/LP)
Best Troubadour is Bonnie Prince Billy's musical tribute to his "forever hero", country singer Merle Haggard. Haggard was best known for his song "Okie from Muskogee", a wry homage to small-town Southern values. Students of country music, however, remember a different Merle – the armed robber turned musician and iconoclast. In his own bohemian way Bonnie Prince Billy, aka Will Oldham, is another sort of radical. And on Best Troubadour he interprets Haggard's artistic vision through 16 of his lesser-known songs. The album opens with "The Fugitive", whose lyrics evoke the dirt and desperation of life on the run. Such a visceral feel was pure Haggard. The other songs in the collection continue to capture much of that sensibility. But tellingly, the effect is strongest when paying close attention to the words. For while the album encompasses various styles, from the country- shuffle of "Haggard (Like I've Never Been Before)" to the lounge jazz of "I Always Get Lucky with You", Oldham's quivering voice always manages to sound a little wistful and somewhat folky. Perhaps that's inevitable. Still, by placing Haggard's material in a gumbo of folk, country, blues, and jazz, Oldham explores the relationship between Haggard and Americana. And that – a widescreen sense of the American heartlands – is the key to this album. These covers may not have the immediate appeal of the originals, but they feel deeper. Indeed, the more you listen, the more you find yourself lost in tales of trans-American heartache and adventure. The effect is both enriching and absorbing. Of course, Best Troubadour is not an artistic statement like an album of originals, but nor is it intended to be. That's typical of Bonnie Prince Billy. Over 25 or more years he's notched up 30-odd albums containing all manner of gems and curios. Appropriately enough, such prolific and varied output is something else he shares with Merle.
MAC DEMARCO, This Old Dog (CD)
When it comes to his relationship with his father, Mac DeMarco has decided not to sit on the fence: "He's kind of a piece of sh*t," was one recent verdict on the man who walked out on him when he was four. But his musical take on their relationship – which dominates his third full-length album – is more nuanced. Opening track My Old Man expresses his growing fear, over acoustic guitar and reverb-drenched organ, of seeing his dad when he looks in the mirror. The album ends with Watching Him Fade Away, in which even woozier organs help relay the complex feelings of losing someone you dislike yet are inextricably bound to ("Haven't got the guts to call him up / Walk around as if you never cared in the first place."). There's undeniably a bid for respectability going on here – DeMarco once famously performed with a drumstick up his bum, which is a reputation that takes some shedding. But this melancholic approach – serious themes, stoned demeanour – seems a smart way to reposition himself.
DIANA KRALL, Turn Up The Quiet (CD/LP)
Diana Krall spent the better part of the 2010s exploring byways of American song — her 2012 set Glad Rag Doll drew heavily on obscure jazz from the 1920s and '30s, its 2015 sequel Wallflower concentrated on pop and rock tunes — but 2017's Turn Up the Quiet finds the pianist/singer returning to well-known standards from the Great American Songbook. Reuniting with producer Tommy LiPuma for the first time since 2009's bossa nova-inspired Quiet Nights, Krall works with a trio of lineups on Turn Up the Quiet, alternating between a trio, quartet, and quintet. The album isn't divided into triads but rather gently shifts between these bands, a move that's sometimes imperceptible because the focus is firmly on Krall, the pianist. Her voice often operates at a hushed whisper — a decision that suits this collection of romantic, dreamy material; it also underscores the importance of the record's title — and that emphasizes her lithe piano along with the solo spotlights from her featured musicians. Krall gives her three bands plenty of space to shine — fiddler Stuart Duncan, in particular, stuns with his solo on "I'll See You in My Dreams," but there are nice turns from guitarists Russell Malone, Anthony Wilson, and Marc Ribot, along with supple playing by bassists Christian McBride, Tony Garnier, and Anthony Wilson — but what impresses is how these ensembles are all united in spirit and attitude, all thanks to their leader. Krall has a definite vision for Turn Up the Quiet — she wants to keep things smoky and subdued, a record for the wee hours — and the end result is so elegant, it seems effortless.
JOHN MORELAND, Big Bad Luv (CD/LP)
With Big Bad Luv, John Moreland's already impressive growth curve takes another sharp turn upward. Here, he creates a folk-inflected rock 'n' roll record that calls to mind the Band's best moments, though comparisons to Springsteen and the E Street Band in their prime are sure to come as well. Basically, Big Bad Luv can hold its own next to any of the great Americana-tinged rock 'n' roll records of the past, from Scarecrow to Full Moon Fever to Copperhead Road. Where Moreland's previous two records were low-key, solo productions, Big Bad Luv is a band record, with Moreland enjoying able accompaniment from a collection of trusted collaborators: Aaron Boehler on bass, Paddy Ryan on drums, and Jared Tyler on dobro. Multi-instrumentalist John Calvin Abney (who engineered High on Tulsa Heat) provides additional guitar support and trades keyboard duties with Lucero's Rick Steff. The group provides sure footing whatever the musical terrain. Their playing on "Slow Down Easy" comes on like the Band's "The Weight", offering a sure-footed country groove capable of carrying dancers late into a humid Southern night. They marry the good advice of "Ain't We Gold" to a swampy blues mix, amplifying that song's search for personal strength and meaning amidst life's chaos. Simply put, Big Bad Luv is one of the best albums of 2017, a testament to living in the moment and letting the details sort themselves out.
AT THE DRIVE-IN, In.Ter A.LL.A. (CD)
BIG L, The Big Picture (CD)
BLACK LIPS, Satan's Graffiti Or God's Art (CD)
BLONDIE, Pollinator (CD/LP)
BROTHER ALI, All The Beauty In This Whole Life (CD)
NICK CAVE & THE BAD SEEDS, Lovely Creatures: The Best Of Nick Cave & The Bad Seeds (CD)
DANGERDOOM, Mouse & The Mask (CD)
THE FLAMING LIPS, On Board The International Space Station Concert For Peace (CD)
COLT FORD, Love Hope Faith (CD)
LOGIC, Everybody (CD)
MARY MARY, Mary Mary (CD)
OZOMATLI, Non-Stop: Mexico To Jamaica (CD)
WILLIAM PARKER & MATTHEW SHIPP, This Is Beautiful Because We Are Beautiful (CD)
PERFUME GENIUS, No Shape (CD/LP)
CHRIS ROBINSON, Betty's Self-Rising Southern Blends 3 (CD)
PETER ROWAN, My Aloha (CD)
SWANS, Great Annihilator (CD)
SWORD, Greetings From (CD/LP)
WALE, Shine (CD)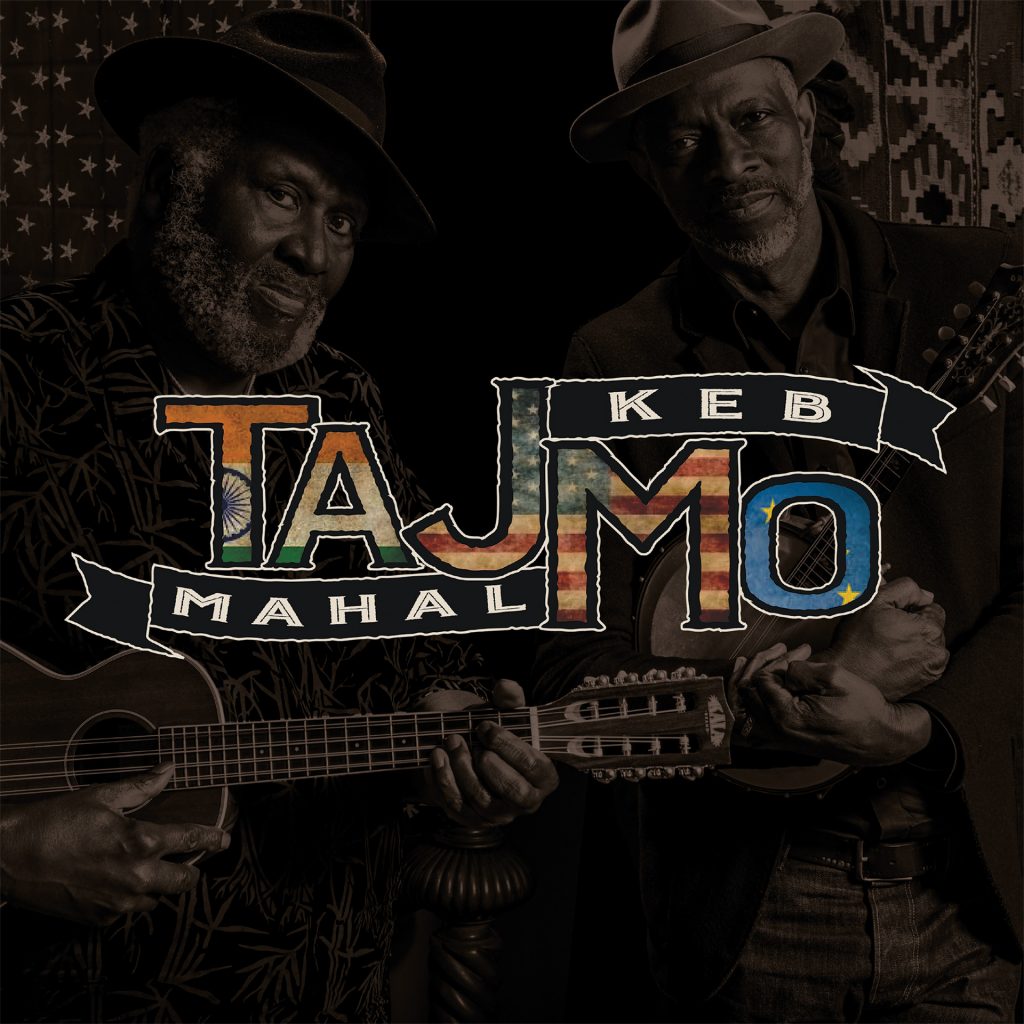 KILLER REISSUES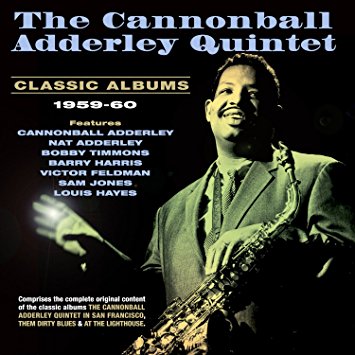 CANNONBALL ADDERLEY, Classic Albums 1959-60 (2xCD)
Alto saxophonist and bandleader Julian Cannonball Adderley was one of the most important and influential figures of modern jazz in the two decades before his sudden death in 1975, effectively bridging the gap between bebop, jazz-funk and avant-garde free jazz. He began his recording career in 1955, but really came to the fore after his spell in the Miles Davis band, during which time they recorded the classic Milestones and Kind Of Blue albums. In the immediate aftermath of that period, he formed a new quintet with his brother Nat and recorded a series of albums over the next year or so, which are regarded as some of his most significant work, and the content of three of those original LP releases is brought together on this CD. With Nat Adderley on cornet, Sam Jones on bass and Louis Hayes on drums, and with Bobby Timmons, Barry Harris and Victor Feldman on piano across the three albums, he released The Cannonball Adderley Quintet in San Francisco, a live workshop recording which effectively introduced soul jazz bridging bebop and funk, Them Dirty Blues, which introduced the classic compositions Work Song and Dat Dere, and At The Lighthouse, a recording of a live show which has been critically acclaimed ever since as a fine hard bop performance. It's a collection which captures one of the genre's important personalities leading one of his best groups during a key period of his career, and it makes for thoroughly entertaining listening.
GRATEFUL DEAD, Cornell 5/8/77 (CD)
VOIVOD:
Killing Technology (CD/DVD)
Dimension Hatross  (CD/DVD)
RRROOOAAARRR  (CD/DVD)
COMING SOON:
DANZIG, Black Laden Crown (5/12)
ELF POWER, Twitching In Time (5/12)
And don't forget these STILL-NEW platters that matter
ROBERT CRAY & HI RHYTHM, Robert Cray & Hi Rhythm (CD)
Robert Cray has been bridging the lines between blues, soul and R&B for the past four decades, with five Grammy wins and over 20 acclaimed albums. For his latest project, Robert Cray & Hi Rhythm, the Blues Hall of Famer traveled to Memphis with his friend, renowned Grammy Award winning producer Steve Jordan, to make a classic soul album with Hi Rhythm, the band that helped create that sound. Set inside an old theatre, the funky Royal Studios looks much as it did when Al Green was cutting those classics for Hi Records. Guitarist Teenie Hodges has passed away, but his brothers Rev. Charles Hodges (organ and piano) and Leroy "Flick" Hodges (bass), along with cousin Archie "Hubbie" Turner (keyboards), were still there.
GORILLAZ, Humanz (CD/LP)
Humanz demonstrates the pros and cons of Damon Albarn's musical restlessness. As usual, he displays exquisite taste in collaborators – everyone from fast-rising rapper DRAM to dancehall singer Popcaan to old-school Chicago house legend Jamie Principle – and an impressive ability to get the best out of them by throwing them into unlikely circumstances. It's tempting to suggest that Submission is precisely the kind of out-and-out pop song that alt-R&B vocalist Kelela's career has thus far lacked. Grace Jones sounds particularly magnificent improvising a vocal around a post-punk-y distorted guitar line, with Albarn singing in blank-eyed cockney Syd Barrett mode on Charger, while the conjunction of De La Soul, a relentless distorted techno beat and synthesiser, courtesy of Jean-Michel Jarre, on Momentz is dazzling.
RON SEXSMITH, Last Rider (CD/LP)
After producing 14 albums of well-crafted, heartfelt guitar pop – and never quite gaining commercial success to match his critical acclaim – Canadian troubadour Ron Sexsmith is considering calling it a day. The clue is in the title, of course, and he has spoken of feeling adrift in today's music industry. But in truth, Sexsmith has never fitted in, and The Last Rider is no exception – there are no sonic fireworks here, nor bold, ear-grabbing melodies. Rather, the 53-year-old trades in elegant songcraft and romantic ruminations, completely out of step with modern trends: Our Way and Upward Dog sound like the kind of records you'd like Paul McCartney (a Sexsmith fan) to be making now; West Gwillimbury boasts a Costello-esque melody, and is as zeitgeisty as a song about a town in south-central Ontario is ever likely to be. If Sexsmith really is calling it a day, the music world will keep on turning – but it will be a lesser place.
WILLIE NELSON, God's Problem Child (CD)
'God's Problem Child' is Willie s first album to debut all-new songs since 'Band of Brothers' in 2014. It includes 13 new songs, including seven recently written by Willie and Buddy Cannon, his longtime collaborator and producer. The album's title track, penned by Jamey Johnson and Tony Joe White, includes vocals by both writers and the legendary Leon Russell (on what may be Russell's very last recording). Closing the album is "He Won't Ever Be Gone," a song written by Gary Nicholson that pays tribute to Willie's outlaw country comrade, Merle Haggard.
TROMBONE SHORTY, Parking Lot Symphony (CD)
A horn player from New Orleans, Trombone Shorty is easily pigeonholed as a jazz artist. But while he's always had a strong showing on the jazz charts, the music he makes isn't nearly so easy to pin down. Jazz is just one ingredient in his high-octane blend of rock, funk, and R&B. In fact, Parking Lot Symphony may be the most "jazz" thing he's released to date. Perhaps it's no coincidence that it's also his first album for Blue Note, the most venerable of jazz labels. Every album that Shorty's made has been varied and inventive, though none have found him cutting loose and just playing like he does on Parking Lot Symphony. That said, while his soloing is skillful, where he really shines is as a bandleader and arranger, with an ability to bring together disparate idioms and genres into something that feels punchy, streamlined, and propulsive. Though "Ain't No Use" features some fiery horn playing in its extended bridge, the song never veers too far from its upbeat, hook-laden structure. It boasts some impressive jazz chops, but it's a pop song at its core. Shorty walks that line throughout the album. Every song is melodic and accessible, even as the arrangements are sophisticated and complex. The title track begins as a jaunty R&B tune and transforms into something that lives up to its name: down-to-earth but also sweeping in scope. There's even a string section to complete the orchestral feel. "Familiar" is also heady and complex, opening with a boom-bap rhythm that's borrowed from hip-hop but leaving room for a loose piano breakdown in the middle. Best of all is a cover of Allen Toussaint's "Here Come the Girls," which moves to a dynamite locomotive rhythm and is jam-packed with layered vocal hooks and horn arrangements.
BNQT, Volume 1 (CD)
Like every successful collaboration, BNQT's Volume 1 – a title that echoes supergroup forebears the Traveling Wilburys – is much more than the sum of its parts. BNQT (we're supposed to say "Banquet") is the result of what happened when Eric Pulido of Midlake brought together Ben Bridwell of Band of Horses, Alex Kapranos of Franz Ferdinand, Fran Healy of Travis and Jason Lytle of Grandaddy. Backed by Pulido's Midlake bandmates, egos are set aside for the greater good. All provide great tunes – they write and sing two each – and they entertain rather than indulge in introspection. The prevailing style is melodic 70s soft rock, with 10cc, the Electric Light Orchestra and Crosby, Stills & Nash among the reference points. High points include Lytle's impossibly lovely Failing at Feeling, which conjures John Lennon's #9 Dream; Restart, whose glam-rock crunch is reached via Tame Impala's Elephant; the arch stylings of Kapranos on Hey Banana; and Real Love, a gorgeous cascade of harmonies and trumpets.
SYLVAN ESSO, What Now (CD)
"Deceptively simple" encapsulates Sylvan Esso's entire brand. You can plumb the hidden depths of their work, or not; they're going to have a good time either way. Over 10 tracks on the duo's sophomore album, What Now, Amelia Meath and Nick Sanborn unravel familiar themes of physicality and immediacy, building on and complementing, but never managing to overtake, their debut's aggressive minimalism.
MARK LANEGAN, Gargoyle (CD)
Gargoyle delves deeper into the former Screaming Trees vocalist's interest in the English gothic electro-rock of the 1980s, which also fired 2012's Blues Funeral and 2014's Phantom Radio. Many of the songs were co-written with Yorkshireman Rob Marshall, and songs such as Nocturne deliver mournful Joy Division bass lines, Echo and the Bunnymen guitar grandeur and Sisters of Mercy-style electro thud. The plangent Goodbye to Beauty could even have sat neatly on U2's The Joshua Tree, had it been sung by Bono rather than a former heroin addict with a gravelly, dustbowl baritone. Lanegan's inimitable grumble puts his own distinctive stamp on songs about loneliness and inner demons. It's dark, but there is a hint of black humour in lines such as: "Everywhere I look it's a bummer." The glorious, Bunnymen-esque Beehive uses honey as a metaphor for love, but could equally be a paean to the narcotic effects of the gooey stuff. Bleak or bleakly funny, Lanegan is in the form of his career.
CHRIS POTTER, Dreamer Is The Dream (CD)
For his third ECM release as a leader, Chris Potter presents a new acoustic quartet that naturally blends melodic rhapsody with rhythmic muscle. The group includes superlative musicians well known to followers of ECM s many recordings from New York over the past decade: keyboardist David Virelles, bassist Joe Martin and drummer Marcus Gilmore, who each shine in addition to the leader on multiple horns. The Dreamer Is the Dream features Potter on tenor saxophone the instrument that has made him one of the most admired players of his generation in the striking opener Heart in Hand and such album highlights as Yasodhara, as well as on soprano sax (Memory and Desire) and bass clarinet (the title track). Potter is an artist who employs his considerable technique in service of music rather than spectacle, says The New Yorker, and his composing develops in texture and atmosphere with every album. Along with his previous ECM releases, Imaginary Cities and The Sirens, he has appeared on some of the label's most acclaimed discs, including Paul Motian's classic Lost in a Dream and Dave Holland's Grammy Award-winning What Goes Around.
SARAH SHOOK & THE DISARMERS, Sidelong (CD/LP)
In the black and white portrait on the cover of Sidelong, the debut album from Sarah Shook and the Disarmers, the bandleader comes across as part Walker Evans dust bowl waif and part troubled teen from a Scared Straight documentary. There's vulnerability amidst the smoke and her aggressive expression, but not one that conveys weakness. Rather, one senses deep feeling beneath Shook's stone-cold demeanor. And passion. That depth of passion saturates this excellent album from start to finish. Shook comes on like a Kitty Wells from the wrong side of the tracks, or the right one as Shook might declare without apology, at least the more interesting side. She sings honky-tonk fables, like Wells, but unlike her polite forebear, she delivers her songs with the brass of someone who has lived the lines she sings. That's not to mistake the singer for the song, but it's a rare vocalist that sings with such conviction and hits so hard on the first impression. Sarah Shook and the Disarmers are a rare and wonderful thing, and Sidelong could be a promise of even better things to come.