Luther and Cody Dickinson rejoin us after too long away in this week's New Releases, but thats' not all. Dan Auerbach goes country, Roger Waters gets darker (somehow) and The Handsome Family keeps crankin' out that odd-but-lovable country! Read on….
NORTH MISSISSIPPI ALLSTARS, Prayer For Peace (CD/LP)
With their swampy riffs and mud-covered rock n' roll, the North Mississippi Allstars have always honored the past while keeping an eye on the future. That tradition continues with their forthcoming album, Prayer For Peace, a collection of Allstars originals as well as reinterpretations of works by legendary artists that have influenced the band. Anchored by core members and industry vets Luther and Cody Dickinson, the Allstars have earned a well-deserved reputation as blues masters.  Despite Prayer For Peace being the band's eighth album, the brothers' passion for playing is still front and center. Building on the success of 2013's World Boogie is Coming, the band continues to explore global themes with Prayer For Peace.  As the first song on the album, the title track sets the mood early with messages of inclusion and calls for equality.  With a driving bass line and funky drum beat, the song is an optimistic rallying cry that gets the heart beating and the mind thinking about the evolution of societal peace.  Another standout is their uptempo take on the classic gospel song "You Got to Move"–a bluesy standard made famous by Mississippi Fred McDowell. The track features the impressive and soulful vocals of Danielle Nicole which provide a classical twist on the Allstars' modern musical approach. They also pay tribute to Mississippi blues legend R.L. Burnside with their take on "Long Haired Doney," which should carry a warning label for its insane amount of funky electric slide guitar. In what could be a risky move, the album was created in five different studios and features co-production; recording took place in hubs of the blues scene–Memphis (at the legendary Royal Studios), New Orleans, St. Louis–and includes co-production from Memphis legend Boo Mitchell. Even with many hands in the pot, Prayer For Peace is remarkably cohesive, and the most refined production of the Allstars' work to date. Too often bands try to adapt or evolve to conform to the whims of the modern music scene, and in the end, forget who they are and from where they came. Fortunately, the North Mississippi Allstars have long mastered the art of blending tradition with contemporary influences; while more mature and polished, the band maintains the same core rocking blues style (after eight albums!) and keeps it fresh and exciting.  With Prayer For Peace, the North Mississippi Allstars prove yet again why they are stalwarts of the contemporary blues and blues rock realm.
DAN AUERBACH, Waiting On A Song (CD/LP)
No one wants to be pegged as a carpetbagger, so it was but a matter of time 'til multi-tasking Dan Auerbach made his Nashville LP, having based his Easy Eye Studio there. He's taken the right tack, tapping great talent to grow his retro style without just playing dress-up, creating a Seventies country-soul-rock palette part Lee Hazelwood, part Jim Ford, plus spare parts. The title track is a zen-like meditation on craft co-written with master John Prine; "Cherry Bomb" boasts Duane Eddy's signature twang; "Undertow" conjures the Spinners with Philly soul strings and a "Games People Play" quote, while "Stand By My Girl" mirrors the piano riff off Fatboy Slim's "Praise You." It's a "Nashville Sound" the town could use more of.
ROGER WATERS, Is This The Life We Really Want (CD/LP)
The grim charm of this set, a 12-track dystopian concept LP that makes The Wall read like Rebecca of Sunnybrook Farm, is precisely his emeritus off-the-leash ranting, a fitting response to the stench and stupidity of our present moment. Is This The Life We Really Want? is not without humor. It opens with the old rock star imaging his first act as God: undoing the longterm effects of alcohol on his face (priorities, people!) Elsewhere, classic song allusions flicker sardonically ("Wish you were here in Guantanamo Bay!") But from the redacted-text package design forward, it's a relentlessly dark image-feed: drone warfare ("Déjà Vu"), forced parent-child separations ("The Last Refugee"), the gluttony of the American dream ("Broken Bones"), the psychosis of terrorism ("Smell The Roses") – pretty much the nightly news. The music is quintessential post-Dark Side Of The Moon Floyd, but channeled by offspring: Producer Nigel Godrich brings prog-rock grandeur, multi-instrumentalist Jonathan Wilson microdose psychedelia, Lucius alt-R&B backing vocals. It's precisely what a Trump-era Roger Waters LP should be.
ALT-J, Relaxer (CD/LP)
There is much for an addled brain to explore here on Alt-J's third album: spooky shadows, flourishes of beauty that dissolve into horror, bizarre historical references, splurging sexuality. Deadcrush is Nine Inch Nails on helium, and Wolf Alice's Ellie Rowsell creeps in on the labyrinthine 3WW. It's a short yet extravagant blow-out, a Heston Blumenthal banquet of an album, consumed with its own belligerently perplexing path.
BEACH FOSSILS, Somersault (CD/LP)
The most amazing aspect about Somersault is that it still has that bedroom-composed feel. While singer/songwriter Dustin Payseur has matured dramatically over the last decade, he still manages to consistently produce records that reflect his roots and he highlights just how easy it is to create a catchy, successful LP without the needs or complications that, quite frankly, ruin a lot of high-end pop music today. This is Beach Fossils' homage to the DIY musician and a perfect example that, with persistence and rigour, anyone can compose outstanding music using whatever resources are available; from any background or culture; wherever they are in the world.
BLEACHERS, Gone Now (CD/LP)
Jack Antonoff is a grown-up emo kid and a fully realized tune machine – an Elton John whose yellow-brick road always leads back to his sad bedroom. Bleachers' second LP exudes a kind of afflicted bliss, anthemic Eighties pop and R&B impressions built from the harried, diaristic isolation that era's Top 40 only allowed in at the margins. Lorde co-writes and sings on the synth-pop gusher "Don't Take the Money," and Carly Rae Jepsen shows up on "Hate That You Know Me," part snappy electro-pop tune, part industrial angst spiral.
HANDSOME FAMILY, Singing Bones (CD/LP)
Rennie and Brett Sparks are the oddest and most bizarre couple in alt.country or old-time country circles today. And god bless them for it! The Chicago couple who now call New Mexico home have continued to push the sound of the likes of early George Jones, Merle Haggard, Lefty Frizzell, and Marty Robbins with a style that is near impossible not to appreciate. And the tales in each song are fit for either a David Lynch or Coen brothers score. The group's last album Twilight spoke about animals, mothers and offspring drowning in cars, and other assorted eerie tales. The new album is no different, although peaches, toads and two anthems about possible Armageddon are the topics. It's only adding more shine to what is becoming a very impressive discography. The baker's dozen tracks starts with "The Forgotten Lake", a song that has Brett's baritone in fine form. Rennie adds harmonies as lyrics about shadows climbing darkened walls. It's knee-deep in that unmistakable slow, waltz-y country that ambles along beautifully. And the sparse instrumentation makes the vocals the centerpiece each and every time. Brett, who plays most of the instruments on the album, has a rich and deep vocal that never falters. "Gail with the Golden Hair" is just slightly more up-tempo, possessing a certain Mariachi flavor as the subject sits on his roof of his car shooting beer empties. Harmonizing against his lead vocal, creating a ghostly tone throughout. "I draw circles through the alleys / Calling my burning lover / But Gail ran deeper into the gloom / Screaming at the street lights", is a perfect example of the dark yet comical nature of the song.
ADRENALINE MOB, We The People (CD/LP)
ALL TIME LOW, Last Young Renegade (CD/LP)
WHEELER WALKER, JR: Ol' Wheeler (CD/LP)
CHASTITY BELT, I Used To Spend So Much Time Alone (CD/LP)
FLOGGING MOLLY, Life Is Good (CD/LP)
HALSEY, Hopeless Fountain Kingdom (CD/LP)
MALI MUSIC, Transition Of Mali (CD)
MEKONS, Existentialism (CD)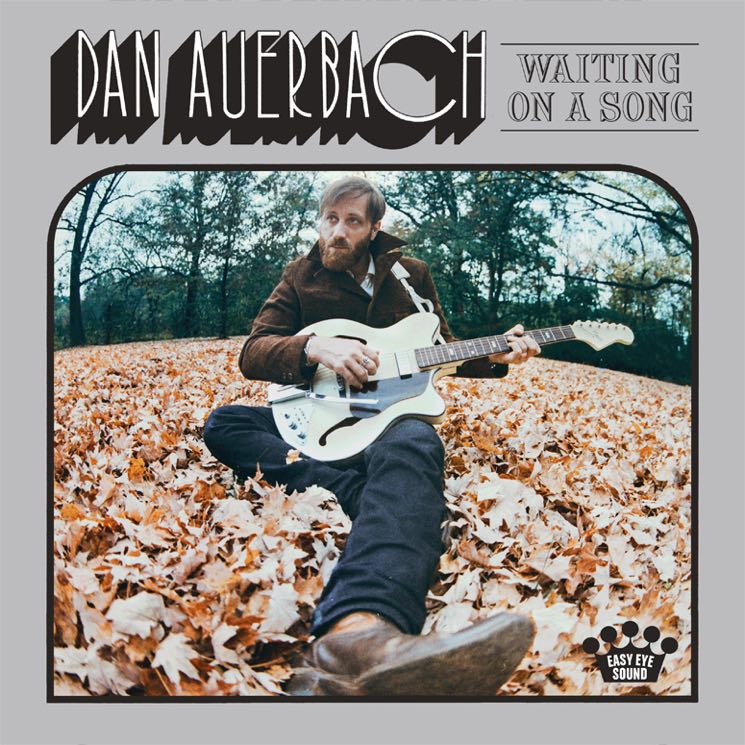 KILLER REISSUES:
STEVE YOUNG, Seven Bridges Road: The Complete Recordings (CD)
What distinguishes Steve Young's classic Seven Bridges Road — a follow-up to the well-received A&M album Rock Salt and Nails — is the appearance of Young's signature tunes: the title track; "Lonesome, On'ry & Mean," which was a smash for Waylon Jennings as an outlaw anthem and established Young as a songwriter for many other country stars; and the melodic jeremiad "Montgomery in the Rain." Seven Bridges Road is also the most purely "country" record Young ever issued. There is no rock & roll on this set, and there aren't any folk songs either. It's pretty much a honky tonk record in the Merle Haggard vein, with a voice equally influenced by the West Coast folk-rock sound. Nashville's session cats — including Pete Drake on pedal steel, fiddle ace Buddy Spicher, harmonica player Charlie McCoy, Elvis sideman D.J. Fontana, producer and pianist David Briggs, and more than a dozen others — contributed to the album. All but three tracks were written or co-written by Young; of the covers, his read of Haggard's "I Can't Hold Myself in Line" is a stunner. On the humorous side, "The White Trash Song" — performed with the Last Mile Ramblers — is a stomping electric bluegrass number that hints at the more rockist direction Young would be heading in on future recordings. But it is on the three bona fide classics that we encounter a fully developed Young, not only as a songwriter, but as a singer. In particular, "Seven Bridges Road" and "Montgomery in the Rain" offer a writer who has taken everyone from Thomas Wolfe to Hank Williams and turned them into something completely his own: prosaic, profound, and scathingly original. This is a bona fide masterpiece.
BOB MARLEY & THE WAILERS, Exodus (40th Anniversary Edition) (3xCD)
Bob Marley & the Wailers' classic Exodus album, the ninth studio album of the band, was released on June 3, 1977, featuring a new backing band including brothers Carlton and Aston 'Family Man' Barrett on drums and bass, Tyrone Downie on keyboards, Alvin 'Seeco' Patterson on percussion, and the I Threes, Judy Mowatt, Marcia Griffiths and Rita Marley on backing vocals, and newest member Julian 'Junior Marvin' on guitar. The album was released on June 3, 1977, just six months after an assassination attempt was made on Bob Marley's life in Jamaica in December, forcing him to flee to London, where Exodus was recorded.  This June marks the 40th anniversary of Exodus named the 'Best Album of the 20th Century' by Time magazine in 1999 with a series of four separate reissues, three of which will feature Exodus 40 – The Movement Continues, son Ziggy Marley's newly curated 'restatement' of the original album.  As part of the celebration, Ziggy Marley has intimately revisited the original session recordings, uncovering unused and never-before-heard vocals, lyric phrasing and instrumentation, incorporating and transforming these various elements into brand-new session takes. This three-CD set includes the original Exodus, Exodus 40 – The Movement Continues and Exodus Live.
U2, The Joshua Tree (2xCD/2xLP/4xCD)
To mark 30 years since the release of U2's fifth studio album The Joshua Tree, several anniversary editions of the seminal record have been released by Island Records. The 2XCD and 2xLP versions featured the newly remastered 11-track album along with bonus alternate versions, outtakes and remixes. The the super deluxe collector's edition includes a live recording of The Joshua Tree Tour 1987 Madison Square Garden concert; rarities and B-sides from the album's original recording sessions; as well as 2017 remixes from Daniel Lanois, St Francis Hotel, Jacknife Lee, Steve Lillywhite and Flood; plus an 84-page hardback book of unseen personal photography shot by The Edge during the original Mojave Desert photo session in 1986.
JESSE ED DAVIS, Red Dirt Boogie: The ATCO Recordings 1970-72 (CD)
Throughout the 1960s and 70s, Native American guitarist Jesse Ed Davis was the "go-to" sideman for a remarkable group of musicians. Starting in the mid-'Sixties, he toured with Conway Twitty, then become a key part of Taj Mahal's band, playing on several albums and tours including an appearance on The Rolling Stones Rock and Roll Circus and his historic pairing with Leon Russell to play on Bob Dylan's "Watching the River Flow" at the Concert for Bangla Desh (after which he accompanied George Harrison). By now, he'd caught the eye of ATCO Records, which released his debut LP Jesse Davis in 1971 featuring Russell, Eric Clapton, Gram Parsons, Merry Clayton, Ben Sidran, John Simon (producer of The Band), Alan White (of Yes), and many others including Delaney Bramlett behind the mixing desk. A year later, Atco released Ululu containing some of the same all-stars, plus Duck Dunn, Jim Keltner, and Dr. John – and a version of George Harrison's "Sue Me, Sue You Blues" before even George recorded it. Next up, Jesse become John Lennon's guitarist on Walls and Bridges and Rock n Roll, plus Harrison's Extra Texture and Ringo Starr's Goodnight Vienna. Davis also produced and played on Gene Clark's 1971 album White Light and appeared on Clark's No Other, Leonard Cohen's Death of a Ladies' Man, and that's Jesse taking the solo on Jackson Browne's 1972 breakout hit "Doctor My Eyes." Despite his status as one of the all-time great session guitarists, Jesse Ed Davis's solo LPs have been out of print for years and hard to find on CD—so for the very first time, the best of the ATCO material has been collected together,coupled with some unreleased gems from the Atlantic Records vault! Real Gone Music proudly presents Jesse Ed Davis: Red Dirt Boogie—The Atco Recordings 1970-72, a 19-track collection featuring liner notes (festooned with photos from the Atco vaults) by Pat Thomas that trace the ups and downs of this supremely talented musician whose life ended tragically at the age of 43 from a drug overdose . Remastered by Mike Milchner at SonicVision to bring out every stinging lead! The timing couldn't be more perfect, as Davis is featured in a new documentary that debuted at Sundance a few months ago: Rumble: The Indians Who Rocked the World— including Robbie Robertson and John Trudell.
THE DOORS, The Doors (50th Anniversary Edition) (2xCD/2xLP)
Packaged in a 12 x 12 hardcover book, THE DOORS: 50TH ANNIVERSARY DELUXE EDITION includes a remastered version of the album's original stereo mix, available on CD for the first time in a decade and remastered for the first time in nearly 30 years. The album's original mono mix was also remastered for this set and is making its CD debut here. An LP-version of the mono mix is also included. The third disc features live performance from The Matrix in San Francisco recorded just weeks after The Doors was released. Music journalist David Fricke provides detailed liner notes for the set, which includes a selection of rare and previously unseen photographs.
COMING SOON:
LINDSEY BUCKINGHAM & CHRISTINE MCVIE, Buckingham/McVie (6/9)
CIGARETTES AFTER SEX, Cigarettes After Sex (6/9)
GOV'T MULE, Revolution Come Revolution Go (6/9)
And don't forget these STILL-NEW platters that matter!
JUSTIN TOWNES EARLE, Kids In The Street (CD/LP)
Forming a trilogy with 2014's Single Mothers and 2015's Absent Fathers, J.T. Earle's latest teams him with Omaha indie-rock don Mike Mogis (Bright Eyes) for his rangiest set yet. "What's She Crying For" is a moaning honky-tonk weeper with pedal steel and roadhouse piano, "What's Goin' Wrong" is clarinet-spiked Texas swing impressionism, "15-25" is vintage New Orleans R&B gumbo in the Professor Longhair spirit, and "Same Old Stagolee" revives American folk music's original gangsta to an unlikely vibraphone melody. Yet it always feels organic, never mannered. See the title track, acoustic guitar slicing through a pedal steel reverb-haze, Earle waxing nostalgic for a childhood in the 1990s with a timelessness that could conjure the 1890s just as well.
BILL FRISELL & THOMAS MORGAN, Small Town (CD)
Small Town presents guitarist Bill Frisell and bassist Thomas Morgan in a program of duets, the poetic chemistry of their playing captured live at New York s hallowed Village Vanguard. Frisell made his debut as a leader for ECM in 1983 with the similarly intimate In Line. The guitarist's rich history with the label also includes multiple recordings by his iconic cooperative trio with Paul Motian and Joe Lovano, culminating in Time and Time Again in 2007. Small Town begins with a tribute to Motian in the form of a searching, 11-minute interpretation of the late drummer s composition It Should've Happened a Long Time Ago, the duo's counterpoint yielding a hushed power. Morgan has appeared on several ECM albums of late, as bassist of choice for Tomasz Stanko, Jakob Bro, David Virelles, Giovanni Guidi and Masabumi Kikuchi. Small Town sees Frisell and Morgan pay homage to jazz elder Lee Konitz with his Subconscious Lee, and there are several country/blues-accented Frisell originals, including the hauntingly melodic title track. The duo caps the set with an inimitable treatment of John Barry s famous James Bond theme Goldfinger.
DANZIG, Black Laden Crown (CD/LP)
Hot on the heels of last year's feverishly celebrated Misfits reunion, Glenn Danzig returns with his first album of all-new material in seven years, revisiting his nightmarish alternate reality of 50's drag strip depravity and all of the devils, darkness and death a goth could ever want. Sonically, the material showcases his trademark low-fi production and the compositional familiarity of classic rock structures, fitted up with Tommy Victor's snarling riffs and the four-on-the-floor stomp of drummer Joey Castillo.
THE GRATEFUL DEAD, Long Strange Trip (CD)
CHARLATANS, Different Days (CD/LP)