The Banditos "Visionland" has arrived, along with a stripped-down acoustic statement fro Jeff Tweedy, a truly demented and brilliant slab of weirdness from King Gizzard & Lizard Wizard, and some incredible reissues! Read on….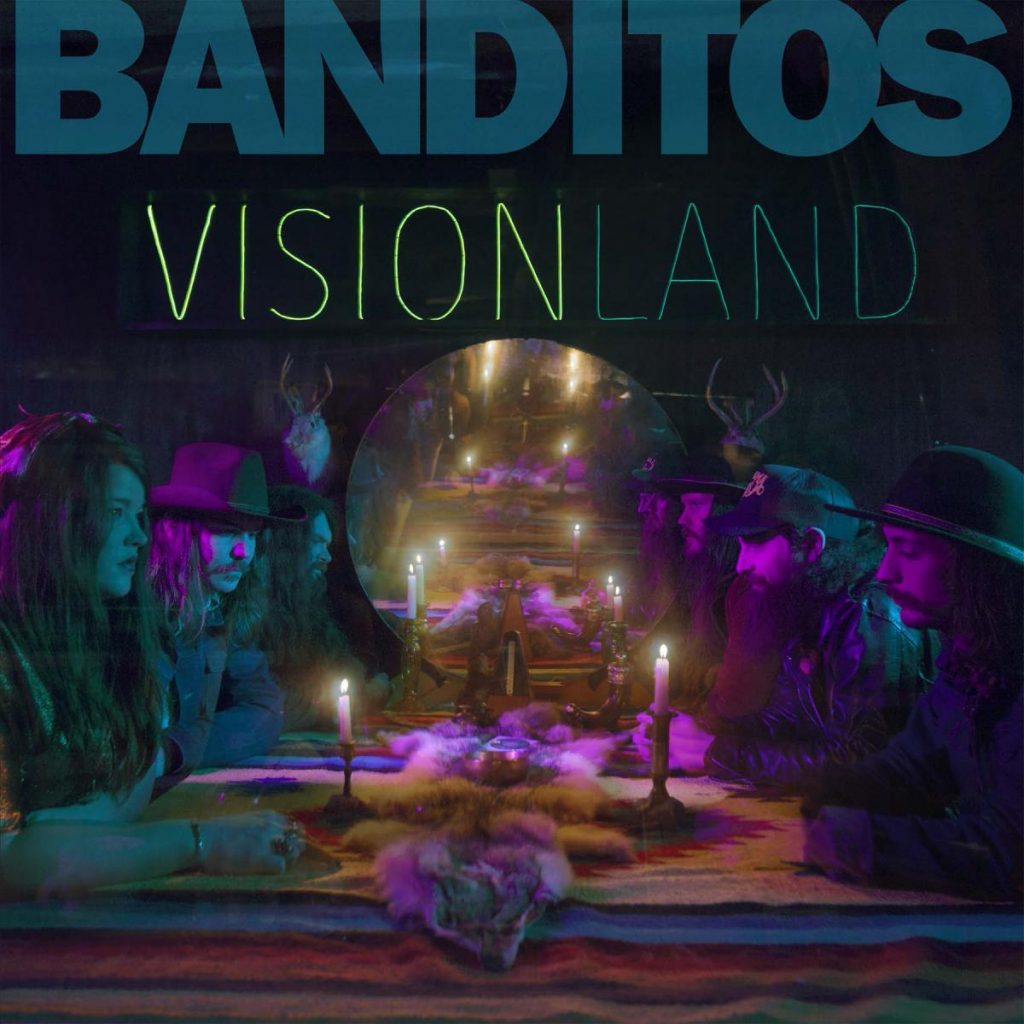 BANDITOS, Visionland (CD/LP)
Many bands never get off the ground because they can't find their "home." Banditos, as confirmed by their second album Visionland, have no such concerns. For them, home is '70s Muscle Shoals country-soul colliding with psychedelia and occult, and stamped by the identifiable quaver of singer Mary Beth Richardson. Banditos' bread and butter is four-to-the-floor bass and drums, fuzzy Telecasters, unison shout-vocals and a consistent full-throttle energy. "Fine Fine Day" as well as other new tracks like "DDT" and "Thick N' Thin" reinforce that sound. It's that same sort of hit-you-over-the-head, gritty Americana that's become the new norm for many other once-punk musicians like Alabama Shakes, J.D. Wilkes and The Legendary Shack Shakers, and when done well, it stirs to the bone.
KING GIZZARD & LIZARD WIZARD, Murder Of The Universe (CD/LP)
Here's a quick recap: since 2012, Australian psych-punk gang King Gizzard and the Lizard Wizard have released nine albums. One was a spoken-word Western concept album. One featured four long tracks of deliberately equal length. One was a gentle, organic, '60s-esque folk album, and its follow-up was a nine-track descent into hell whose tracks looped endlessly together into one. Their new album, Murder of the Universe, is the second of five planned albums for 2017, and after hearing it, one thing is clear about this band. The only thing more thrilling than the relentless, crazy ideas they tackle is the excitement and ease with which they pull them off. Murder of the Universe is another near-perfect punk concept album, a trio of short sci-fi vignettes that rock with fury and hilarity.  All of these stories feature both ridiculously colorful sci-fi imagery and thoughtful implications about humanity's impact on the world. Musically, Murder of the Universe is a rollicking psych-punk opera whose tracks blend together similar to last year's Nonagon Infinity. In fact, both that album and 2014's I'm in Your Mind Fuzz are directly quoted in places on this album, placing it in somewhat of a shared "universe" among them. Prepare for all the fiery guitar solos, vocal howls and whoops, and the ever-present double-drummer attack and honking harmonica you could ever need. Overall, Murder of the Universe is an audacious, wild masterwork by a band who can never rest.
JEFF TWEEDY, Together At Last (CD/LP)
Jeff Tweedy's band Wilco have become synonymous with experimentalism and sonic adventures. However, this first installment in a planned series of acoustic sessions continues the more stripped-down trajectory which began with 2014 solo debut, Sukierae. This time, Tweedy revisits his own labyrinthine back catalogue for 11 songs spanning occasional projects Loose Fur and Golden Smog as well as Wilco. Delivering them with just guitar and harmonica, Neil Young style, really exposes their vivid imagery and inner beauty. Laminated Cat is completely transformed from a bluesy jam into a wistful gem in which Tweedy sings of "love left over from lovers leaving" and books that are "not worth reading". Tweedy also finds more intimate delights in Muzzle of Bees and In a Future Age. His delicate guitar playing is a joy and "Via Chicago"'s presumably metaphorical opening line, "I dreamed about killing you again last night", never sounded more lovely.
DESLONDES, Hurry Home (CD/LP)
Hurry Home represents a sonic shift from the country-folk of their debut to a psychedelic, electrified soul sound, with a stronger emphasis on organ and electric guitar. The band split up songwriting and lead vocal duties among its five members, Sam Doores, Riley Downing, Dan Cutler, John James Tourville and Cameron Snyder, continuing its democratic ethos and musical versatility.
YONDER MOUNTAIN STRING BAND, Love Ain't Love (CD/LP)
"Alison," the opening tune of Yonder Mountain's second album without singer Jeff Austin, gives the impression it could have been born in a Greenwich Village coffee shop as easily as the back side of a country hill. The opening tune falls in line with the folk songwriting that is so inherent in the traditional ballads upon which bluegrass was founded. Soon enough (as in the very next song) however, YMSB lets loose with the freewheeling style they've been curating for almost two decades. Once the banjo and mandolin are racing in harmony and Kral layers her fiddle over the top Yonder becomes full-tilt Yonder, and this happens repeatedly throughout the album. On this record, they're not reaching back as much as they're moving forward. That's shown most clearly on the albums closer, "Grooving Away" which picks away at an off-beat reggae style rhythm and highlights the contrasting vocal harmonies of the group's dynamic presence. This is an unpredicted but not unprecedented move by a band continuously pushing the genre of bluegrass and their legacy within the genre.
NATALIE MERCHANT, The Natalie Merchant Collection (10xCD)
Nonesuch Records has released the mother of all compilations, The Natalie Merchant Collection. It's a deluxe ten-CD box set compiled by Merchant, including all eight of her solo studio albums from the past three decades; Butterfly, a new studio set featuring new songs and reinterpreted selections from her catalog, arranged for string quartet; and Rarities, a collection of rare and previously unreleased tracks. The package includes a 100-page lyric book and pictorial history of her solo career. Pre-orders include an instant download of the new recording of "Frozen Charlotte" from the Butterfly disc and an exclusive, limited-edition print autographed by Merchant.
LONESOME RIVER BAND, Mahayley's House (CD)
IMAGINE DRAGONS, Evolve (CD/LP)
JOE BONAMASSA, Live At Carnegie Hall – An Acoustic Evening (CD)
311, Mosaic (CD)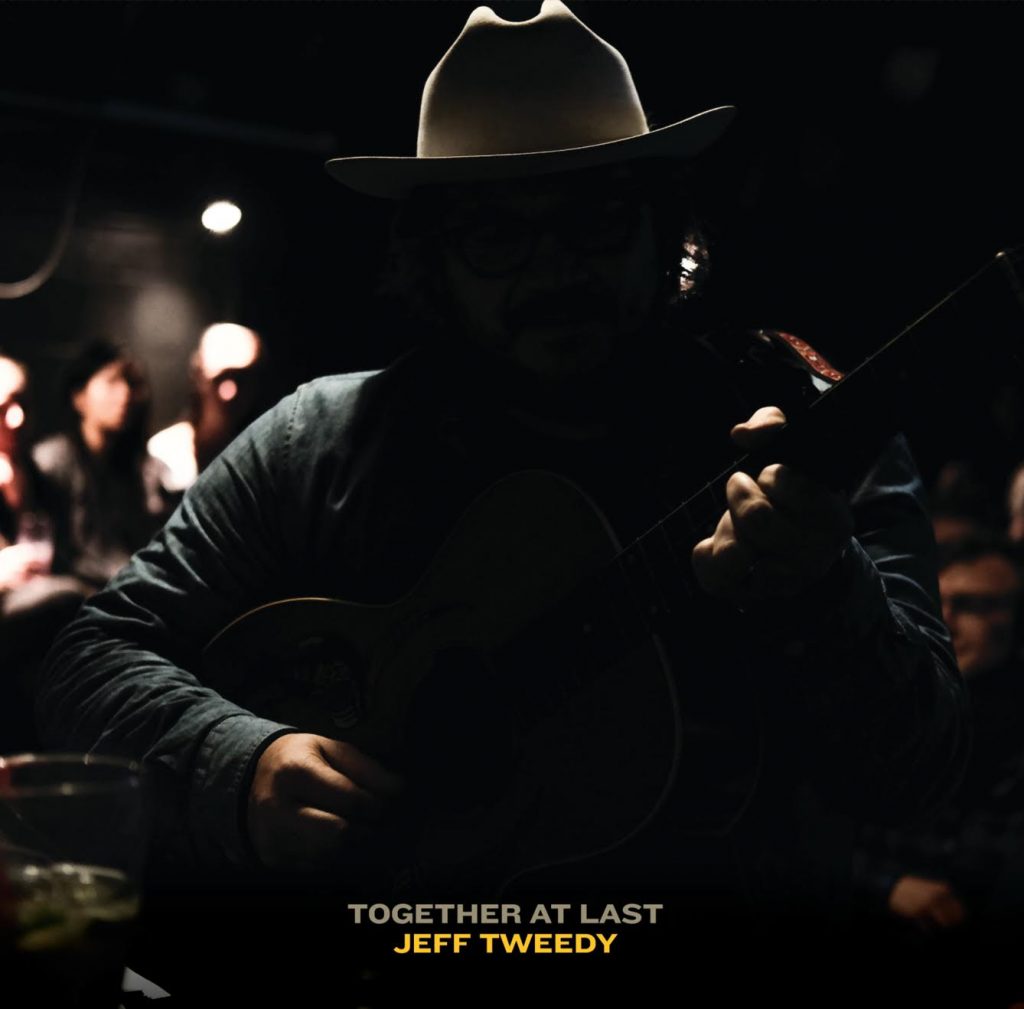 KILLER REISSUES:
PRINCE & THE REVOLUTION, Purple Rain (2xCD/3xCD + DVD)
Purple Rain remains one of history's most important, indisputable, and influential albums, but you've never heard it like this before. Purple Rain Deluxe boasts the official 2015 Paisley Park Remaster of the original tapes overseen by Prince himself in addition to a new "From The Vault & Previously Unreleased" disc with 11 unheard gems from the storied vault. This is Prince's final word on his definitive masterpiece. The 3-CD/1-DVD Expanded Edition is a true collector's item and the ultimate vision of Purple Rain. In addition to the 2015 Paisley Park Remaster and "From The Vault & Previously Unreleased," it includes "Single Edits & B-Sides" and a never-seen on DVD of Prince and The Revolution Live! in 1985.
CAN, Singles (CD/3xLP)
Mute Records has released a stunning new collection of the German experimental rock band's single releases, all in the actual original single versions, and many of which have been unavailable for years. In some cases, these songs have only ever issued on 7″ vinyl. The 23-track CD version is just fine, but it's the vinyl version that's particularly attractive: It's a triple-LP set, packaged in a tri-fold sleeve with spot gloss lamination.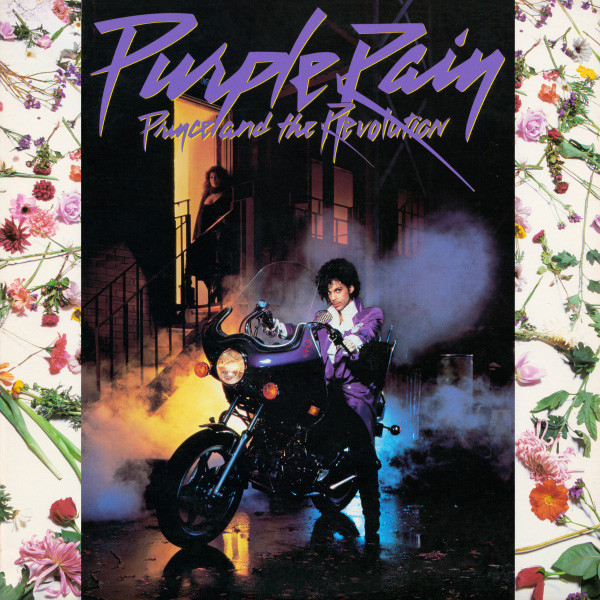 COMING SOON:
NICK CAVE & WARREN ELLIS, War Machine (6/30)
DR. JOHN, Who Was Mac Rebennack (6/30)
MAX RICHTER, Infra (6/30)
And don't forget these STILL-NEW platters that matter!
JASON ISBELL & THE 400 UNIT, The Nashville Sound (CD/LP)
"Am I the last of my kind?" Jason Isbell ponders on his new album, The Nashville Sound. Isbell, who hails from the Muscle Shoals region of Northwest Alabama, is singing, as he often does, in character, this time a down-and-out survivor struggling to play catch up with the rapidly changing country he calls home. But "Last of My Kind" could also be a tagline for Isbell himself, who, with his lyrics-heavy, unadorned narrative storytelling approach to roots music, has become one of the few remaining artists to find mainstream success building a career off the model of the Seventies singer-songwriter. The Nashville Sound follows in the wake of Isbell's 2013 breakthrough Southeastern and its 2015 follow-up Something More Than Free, albums that introduced the former Drive-By Truckers third-man to a larger audience with their tales of drunken demons and fresh beginnings. But after spending the last five years reckoning with past darkness, Isbell, 38, shifts his gaze outward. He pledges everlasting faith to his wife on the tearjerker "If We Were Vampires," offers parental advice on the backyard bluegrass of "Something to Love," and delivers an urgent warning to the white male demographic, which overwhelmingly voted for Trump, on "White Man's World." Musically, The Nashville Soundhints at Isbell's bar band roots on up-tempo rockers like "Cumberland Gap" and "Hope the High Road. Nevertheless, bursts of loud release from his band the 400 Unit are still far and few between on an album that ultimately hews closely to the laid-back roots-country palette Isbell has honed over his past several albums with producer Dave Cobb. Yet, on moments like the Elliott Smith-inspired meandering melody on "Chaos and Clothes," or the slow-building, orchestral guitar freakout on "Anxiety," Isbell points to a more expansive musical future, one where he's free to indulge his whims, fully unburdened by the notion that he's the last of a dying breed.
STEVE EARLE & THE DUKES, So You Wannabe An Outlaw (CD/LP)
The title of Steve Earle's latest album seems to suggest that younger artists trying to cultivate the "outlaw" brand might not have what it takes. A closer listen reveals that So You Wanna Be An Outlaw has a kind of double meaning: "Everybody reckons that they want to be free/ Ain't nobody wants to be alone," Earle sings on the title track, and he then gets Willie Nelson to croon with him on the song to second the notion that outlaw life isn't always what it's mythologized to be. Earle has always understood that sometimes subverting traditions is as important as upholding them to make an impact like the Waylons and Willies of the world. Consider the heartbreaking ballad "News From Colorado": Instead of espousing classic country music values of home and family, the narrator here finds himself unable to truly break away from his ne'er-do-well brethren, causing him no small amount of anguish. Earle's worldview also occasionally leaves the home base far behind, as on the wry "Walkin' In LA," where he gets vocal assistance from Johnny Bush. After his 2015 release Terraplane skewed heavily toward the blues, Earle and his crack band the Dukes take a few more trips back to that genre with excellent results, particularly on the prison lament "If Mama Coulda Seen Me" and "Fixin' To Die," which manages a Zeppelinesque crunch. Earle also shows off his facility for detailing romantic woes, via the slick pop songcraft of "This Is It How It Ends," a duet with Miranda Lambert. The closing track, "Goodbye Michelangelo," is Earle's tribute to Guy Clark. "I'm bound to follow you someday/ Because you have always shown the way," he sings about the legendary songwriter. Albums like this one continue to burnish a musical legacy that is every bit as imposing as the ones to which Earle pays homage in these songs.
FLEET FOXES, Crack-Up (CD/LP) 
Fleet Foxes frontman Robin Pecknold has recently been hard at work explaining his own song Third of May/Ōdaigahara. A track from the band's latest album, it now features 27 annotations in Pecknold's hand, covering everything from its allusions to the paintings of Goya to its use of homophones. There are even three paragraphs devoted to the song's structure: "The first section of Third of May progresses linearly in time, describing events that did unfold but from some time in the future, until the final breakdown, when I sing the 'Was I too slow / Did I change overnight' down an octave. That's a voice that is meant to be from even later in time than the voice that has been singing the first section of the song, that the character isn't introspective to that extent until later on." There is a compelling argument that Pecknold might have used the time he spent explaining his lyrics to instead write something more straightforward. But you can see why he felt he needed to offer some clarification of what's going on on Crack-Up. The album was recorded after a four-year hiatus, during which Pecknold studied at Columbia University and Fleet Foxes' former drummer Josh Tillman unexpectedly became one of alt-rock's most intriguing stars. Understandably, some critics have been keen to contrast Crack-Up with Pure Comedy, Tillmans' latest album as Father John Misty, but it seems to bear more comparison to Bon Iver's 22, A Million, another wilfully abstruse record made by an American alt-rocker who is disproportionately unsettled by a modicum of fame. On Crack-Up's predecessor, Helplessness Blues, Pecknold spent a lot of time fantasising about jacking it all in to live on a deserted island, or to run an orchard. Now, he seems to have decided he can continue – but only if the music he makes takes a determined left turn.
LORDE, Melodrama (CD)
On her debut, Pure Heroine, Lorde ridiculed pop music while glorying in it. The former Ella Yelich-O'Connor displayed an honor-roll-brat-in-detention-hall flow, a goth sense of drama and the sort of supreme over it-ness that only an actual 16-year-old can muster. Full of heart and nuanced writing, the LP was a small masterpiece and a massive hit as well. You could tell the Auckland, New Zealand kid was in for the long haul, and, after a four-year wait, her second album, Melodrama, confirms that notion. Now 20, Lorde signals a new order straightaway, with lonely piano chords where Pure Heroine's pure electronic palette was. They open the single "Green Light," a barbed message to an ex who the singer can't quite shake. The song grows into a stomping electro-acoustic thrill ride, its swarming, processed vocal chant "I want it!" recalling another precocious, hyperliterate, synth-loving auteur singer-songwriter – Kate Bush, who insisted "I want it all!" back in 1982 on "Suspended in Gaffa." Give Lorde credit for wanting it all too – the massive vistas of electronic music alongside the human-scaled and handmade. That's the trick here, abetted playfully by co-writer/co-producer Jack Antonoff, who brings the rock-schooled song sense he coined with fun. and honed on Taylor Swift's 1989 to Lorde's electro-pop craftiness.