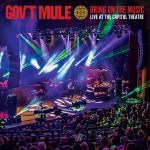 GOV'T MULE, Bring On The Music: Live (2xCD/2xLP)
Recalling an early barroom hair-raiser with Gov't Mule makes 25 years of incendiary music fly by in a blink. Singer, songwriter, and guitarist Warren Haynes and bassist Allen Woody were doing double duty with Southern icons the Allman Brothers Band at the time. Three years later in 1997, their ferocious trinity with drummer Matt Abts became job number one. Haynes has since become known for his ability to pull a multi-colored spectrum of melodies from his beefy black sleeve, and play every second of it heartfelt and real. His universal mind, expansive guitar tones and smoked and spiked-molasses voice, and expansive guitar tones, all together ensure it every time. Long now a quartet with keyboardist Danny Louis, and with bassist Jorgen Carlsson in place of the deceased Woody, Gov't Mule celebrate their silver jubilee with Bring on the Music – Live at the Capitol Theatre. The iconic band covers many of its bases here by buffeting the blues of Blind Willie Johnson with crafty finesse, reigniting the engines of Grand Funk Railroad, covering themselves in thick Pearl Jam, riding the old new wave reggae of the Police, recreating a traditional folk song, stepping into the jazz-fusion pyramid of the Mahavishnu Orchestra, and twirling with the Grateful Dead. But this milestone celebration mostly, rightfully, focuses on the remarkable songs of Warren Haynes and his bandmates. Their anthem "Mule" had to be present in all its relentless, blues-anchored glory. The elevated, lovely soul of "Beautifully Broken" bops until it implodes. "Mr. Man" rages like a Black Sabbath cauldron, intense in attitude, and stoked by Warren Haynes' ripping guitar. In a most impressive coupling, "Larger Than Life," the marauding, pouncing cat that it is, slides into the confessional, pleading love song "The Man I Want To Be." That dichotomy might seem contradictory, but this band is defined by its seamless marriage of feel, no matter the tone, tempo, or source. There's a beginning, a constant crescendo, and an end to everything they present. Gov't Mule's genre-bending—and blending—succeeds most convincingly in front of an audience. Bring on the Music – Live at the Capitol Theatre documents an illustrious place in their time.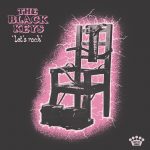 THE BLACK KEYS, Let's Rock (CD/LP/indie-store-only colored vinyl LP)
In 2002, when the Black Keys released their debut album, you could have got very long odds on them being the one early-noughties garage-blues band to not just survive but prosper. Their feud with Jack White now looks less like the resentment of someone furious about them hanging on to his coattails and more like someone bitter about them overtaking him so thoroughly. Dan Auerbach and Patrick Carney have done so by making records that sometimes journey outside their comfort zone – like their last one, 2014's mildly trippy Turn Blue – but always remain anchored by thoroughly solid songwriting. When they finished touring Turn Blue, Auerbach said he had become so alienated from his job that he could play to a huge crowd without thinking about what he was doing. The five-year break seems to have concentrated his mind. The intentions of Let's Rock are evident from its title. And, in case you felt any ambiguity, the album opens with a riff so thrillingly, brutally obvious – on Shine a Little Light – that White will doubtless accuse them of having nicked it from some aborted followup to Seven Nation Army, while the dirty, distorted guitar of Lo/Hi has something of ZZ Top (and the John Lee Hooker-style riff of La Grange) heading into an arena-ready chorus. The lyrics are rarely more than functional ("See twin eagle birds up in the tree / One for you and there's one for me," Auerbach sings on Eagle Birds) but the music is persuasive: hard, shining rock, with an irresistible pop edge.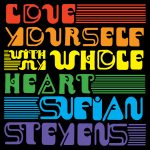 SUFJAN STEVENS, Love Yourself With My Whole Heart (7″ single)
Sufjan Stevens' relationship to the LGBTQ community has always been somewhat uneasy. Although he's avoided directly addressing his sexuality (and he has every right not to), fans have long noticed a subtext of queer love and desire in his music — most recently with his songs for the movie Call Me By Your Name — but one that could just as easily be ready as a profound, complicated love of God and Stevens' own grappling with his Christian faith. That doesn't mean Stevens' measured gestures toward the queer community are half-hearted, or unappreciated. This past week, Stevens released a four-track EP for Pride Month, with two new songs, "Love Yourself" and "With My Whole Heart," along with a reprise version of "Love Yourself" and a demo of the song from 1996. According to Stevens himself, the two full compositions were a sincere attempt to "write an upbeat and sincere love song without conflict, anxiety or self-deprecation." The fact that he even needs to make that distinction says volumes about the mood of his past work, but for the most part, he succeeds. "With My Whole Heart" is a sprawling declaration of emotion, beginning with an uncertain, Carrie & Lowell-esque string arrangement and ending with a full-on Age of Adz breakdown, by way of guitar solos, rolling drums and glittery synths. "Love Yourself," while lyrically even simpler than the unabstruse "With My Whole Heart," sounds less certain. The new studio recording is more of a slow dance than a rave, with a painted electronic landscape that soars into the clouds and lingers there for the song's duration. The 1996 demo, done entirely on acoustic guitar, carries even more melancholy; when Stevens sings, in a tinny faraway voice, "Love myself/I am the one thing I needed," he sounds cautiously optimistic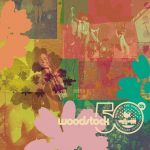 VARIOUS ARTISTS, Woodstock 50: Back To The Garden (3xCD/10xCD/5xLP)
To commemorate the 50th anniversary of Woodstock, Rhino has announced an exhaustive collection set that compiles hours' worth of recordings. Titled Woodstock – Back To The Garden: The Definitive 50th Anniversary Archive, the collection is packed with 432 songs, 267 of which were previously unreleased. You'll get to relive performances from the likes of Jimi Hendrix, The Who and Santana as well artists who were not featured on the original 1970 Woodstock live album, including Janis Joplin, the Grateful Dead and Creedence Clearwater Revival. Other goodies in the box set include a director's cut of Woodstock in Blu-ray, a commemorative hardbound book by Michael Lang – one of the festival's co-creators – and replicas of concert paraphernalia.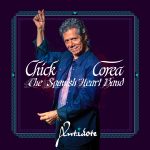 CHICK COREA  & THE SPANISH HEART BAND, Antidote (CD)
Antidote from Chick Corea and his newly formed Spanish Heart Band revisit songs from his classic albums My Spanish Heart and Touchstone. The Spanish Heart Band is a multi-cultural octet playing both these classic and new compositions with guest appearances by vocalists Ruben Blades, Gayle Moran Corea, and Maria Bianca. Corea, who claims his genetics are Italian insists that his heart is Spanish. It's the music he grew up and says, "This new band is a mix of all the wonderful and various aspects of my love and lifetime experience with these rhythms that have been such a big part of my musical heritage." The music covers Spanish, Latin, and flamenco traditions with his own compositions and those of Antonio Carlos Jobim, Paco de Lucia and Igor Stravinsky.  The eight-piece unit includes: Flamenco guitarist Nino Josele and saxophonist/flutist Jorge Pardo, both from Spain and having worked with the late flamenco master Paco de Lucia. Bassist Carlitos Del Puerto hails from Cuba and played on the 2017 Corea-Gadd Chinese Butterfy album as did Venezuelan percussionist Luisito Quintero. Trumpeter Michael Rodriguez and trombonist Steve Davis form a brassy front line along with the driving drums of Marcus Gilmore, grandson of the living legend, Roy Haynes. For live performance, flamenco dancer Nino de los Reyes joins. This music brings together not only the forms of Spanish and Latin music but elements of classical (Stravinsky) and the funk and fusion that have been the hallmarks of Corea's sound. It's a cornucopia of influences, starting with Corea's early days in New York, playing with Mongo Santamaria in 1960 at Birdland. He says, "Four doors up from Birdland on Broadway was the Palladium, where you could hear people like Tito Puentes, Machito, Ray Barreto, Eddie Palmieri. I used to jump out of my gig (during breaks) and go stand in form the bandstand at the Palladium. So the jazz scene that I came up in was very much a part of what I call my "Spanish Heart."  Corea, like most masters, believes that music can be a healing force. This music flows beautifully, carries a special spirit, has its totally enthralling soaring moments, all played with democracy and finesse. What a band! This can stand with Corea's best work, quite an accomplishment.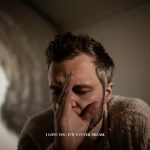 THE TALLEST MAN ON EARTH, I Love You. It's A Fever Dream. (CD/LP)
There's a prevailing image of The Tallest Man of Earth — Swedish folk singer Kristian Matsson's musical moniker — of a wayward, sometimes homesick vagabond in the constant pursuit of adventure. Maybe it's the abstractions of nature that he's swooned about for so long, or the landscapes-as-album-art that sets his music in the passing daydreams of Americana nostalgia. He pines for the wild hunt, for the thrill of the trail — even in the midst of personal crisis, as was the case with 2015's lonesome Dark Bird Is Home. So when I Love You. It's A Fever Dream. begins with a mundane drive to a hotel bar, it's a little unnerving. "The end of night, I hum along / The driver's turning up the dancey song," he sings, the click of footsteps establishing the song's mise-en-scene. "How many heartaches in this car, I wonder?" It's still a Tallest Man On Earth song. Mattson plays a spindly guitar twirl, as a single horn encroaches over his window-gazing thoughts. The story's just a bit different now. No longer is he a poet of travelogues and histories, spinning yarns that blur the line between the vastness of imagination and lived experience. With I Love You. It's A Fever Dream., his first new album in four years, The Tallest Man On Earth tells the vast stories that comprise his inner self. That doesn't mean he's closed off his sense of wonder, or that he's composing navel-gazing solitary dirges. Matsson seems to have figured out that the crests and valleys of our interiorities are just as beguiling as the vast expanses around us. He's touched upon this at times, in the most gutting moments in Dark Bird is Home, or in "The Dreamer," the first plugged-in cut Mattson ever made and a fan favorite. But here, as in "The Dreamer," subtle poetics and extended metaphors are punctuated by lines of total clarity. "I see stars in the sky / And I wish they'd return to be in me now," he sighs in "The Running Styles Of New York," a cutting line that tethers the feeling of inadequacy to the judgmentless, boundless beyond. "Make up for what I lack somehow / When it's all been too much." He returns to a similar motif on "I'll Be A Sky." "I travel the fever road, I travel the clouds of my mistakes and sure I can drift away, but I'll just be around the corner of your love," he sighs on "I'll Be A Sky," There's an evolution taking place, both lyrically and musically Matsson's always been something of an independent musician, but I Love You is his first as a wholly autonomous artist — singing, producing and recording the whole affair in his home. When he embarks on tour this year, he's bringing himself, a piano and a guitar. It feels like a personal challenge set upon himself, both to re-discover the sound that painted him as the preeminent Swedish one-man folkie reviving the genre and to update that sound over a decade after his initial breakthrough. Where at times the newfound toolkit of Dark Bird is Home threatened to overshadow the singular beauty of Mattson and his guitar, the additions here never feel excessive or overly ornate. All this is to say: Now that he's weathered the worst within himself, he's ready to venture forward once more.
CHRIS STAPLES, Holy Moly (CD/blue vinyl LP)
KILLER REISSUES:
PRESERVATION HALL JAZZ BAND,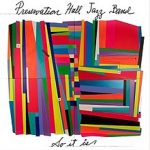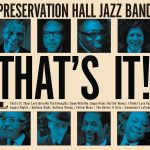 So It Is (CD/LP)
That's It! (CD/LP)
COMING SOON:
THOM YORKE, Anima (7/5)
DREW HOLCOMB & THE NEIGHBORS, Dragons (8/16)
OLD SALT UNION, Where The Dogs Don't Bite (8/16)
And don't forget these STILL-NEW platters that matter!
THE RACONTEURS, Help Us Stranger (CD/LP/white vinyl LP)
If you're looking for a crowded hangout, try Jack White's Wikipedia page. From fully realized bands (like the Alison Mosshart-fronted Dead Weather) to one-off collaborations (like his duet with Alicia Keys for the James Bond track "Another Way to Die," or partnering with Danger Mouse and Norah Jones on the Spaghetti Western album "Rome"), White has always kept a full dance card, before and after the White Stripes disbanded in 2011. But for all of the different hats that he's worn, it's White's tenure as a member of the Raconteurs that has most consistently showcased his myriad talents. Formed in 2005, the band paired White with Michigan solo artist Brendan Benson and garage rockers Jack Lawrence (bass) and Patrick Keeler (drums) of the Greenhornes. On their 2006 debut, "Broken Boy Soldiers," and its 2008 follow-up, "Consolers of the Lonely," White and Benson traded off vocals and guitar licks in a blues-tinged, sometimes psychedelic take on classic rock. Then they decided it was time for a break … a long one.  "Help Us Stranger" arrives 11 years after "Consolers" and finds White at a very different place in his career from when the band first started. He's created what can only be described as a musical empire of record labels, pressing plants and, not incidentally, a bustling solo career that included 2018's "Boarding House Reach." There's but one reason to explain the return of the Raconteurs after such a lengthy absence: it appears Jack White is ready to have some fun again. From the first notes of opener "Bored and Razed," it's clear that the mood on Help Us Stranger is an overwhelmingly playful one. You can sense the giddiness on "Razed," where frenzied guitars carry the moment and the band's metropolitan muse, Detroit, gets an early shout-out. The track's tongue-in-cheek title further speaks to the notion that while White and company aren't positing that these songs should be taken as jokes, there's no need to be too serious about them either.  It's probably safe to presume that most reviews of this record will make a special point of highlighting the contributions of Benson. Though he'll never have the top echelon fame of his bandmate, Benson is just as integral to the Raconteurs as White. Not only does his presence serve as a foil for some of White's more indulgent tendencies (look no further than the contrast between "Help Us" and White's sprawling "Boarding House" for additional proof), but Benson's affinity for more melodic, pop-adjacent tunes gives the Raconteurs an added bit of sparkle. It's as though there's a melting point for Benson and White — a musical temperature that, when reached, allows them to congeal their talents. This heat can be felt across the album, from the call and repeat chorus of stomper "Help Me Stranger" to the dual vocals and rowdy piano at the heart of "Shine the Light on Me." Help Us Stranger is a simple, effective return to form for fans of White who continue to hold out hope that a new White Stripes album may one day arrive. That prayer isn't likely to pay dividends, but with the Raconteurs' latest offering, listeners can at least take solace in the best consolation prize possible. More importantly, this album is timely proof that White may actually be at his best when he's constrained by the framework of collaboration. "Boarding House" was an eclectic mish-mash of styles that yielded few gems but revealed White's willingness to summit any sonic peak he sets his mind on. The Raconteurs' latest leads one to wonder if his future Everests would best be attempted not as solo ascents, but as part of a team. There is never cause to encourage an artist to experiment less, but in White's case, his alliance with Benson remains his most viable avenue for continuing to mine the Detroit garage rock sound that first brought the White Stripes to prominence. Toss in the exceptional work of Lawrence and Keeler, and you've got a group that may benefit from the prominence of one member but truly makes its mark as a team. It's impossible to know what White will do next, but as his list of releases and collaborators continues to grow, let's hope there's always room for the Raconteurs in his plans.

JIM LAUDERDALE, From Another World (CD/LP)
Jim Lauderdale's 32nd studio album From Another World marks the singer/songwriter's encore to last year's acclaimed Times Flies. Lauderdale, of course, has penned country hits for the likes of George Strait, Patty Loveless, George Jones, Vince Gill and others but has relentlessly pursued his own performance career at the same time. He's genre agnostic, having recorded country, bluegrass, R&B, soul, pop, and jam band albums, performing live in straight-ahead country, bluegrass, rock, roots and even blues settings. As a sideman, he's been in bands with Lucinda Williams, Elvis Costello, Ralph Stanley, Buddy Miller, and others.  His work with Miller, Williams and others in southern California in the early '90s was seminal to the birth of Americana. Yet, for many, he resides inexplicably under the radar, partly due to his wandering muse which offers up so many styles. Rather than stray in different directions this time, Lauderdale reunited with the team behind Time Flies, co-producer bassist Jay Weaver and GrammyAward-winning engineer David Leonard (Prince, John Mellencamp). He also stayed in the groove of writing solo and with vaunted co-writers including the legendary Melba Montgomery, Willie Nelson's main man, Buddy Cannon, an emerging Americana artist Logan Ledger, with a dozen tracks. As you've gleaned from his quote, this is Lauderdale's form of healing music, an answer to (or an escape from) the harsh divisiveness and amped up anger of today's world.  His sense for lyrics, melody, and vintage country sounds combined with his deep, resonant voice, make Lauderdale eminently listenable. He's done so much in his career that one gets the sense he could write a song in minutes. And, yes, he can but these are well-crafted indeed. Lauderdale is a master of the 2-4  minute song. The single, "The Secrets of the Pyramids" is a contemporary, slightly psychedelic take on traditional country with its theme being the eternal search for greater love and understanding. Harmonies come courtesy of Lille Mae and her brother Frank Rische.  The opening "Some Horses Run Free" is a rocker imbued with touches of psychedelia and ringing electric guitars. "When You Can't Have What Your Heart Wants" brings in more traditional country sounds with tremolo guitar and weeping pedal steel, but again the musical accompaniment is rich with piano, harmony vocals, and lush production effects. "Like People From Another World" takes a more conventional country path as does the pedal steel-driven "One Away" and the touching "For Keeps." Lauderdale becomes tender as he speaks of admonitions on "Listen."  He's clearly seeking a world with more humility and harmony. Momentum picks up, ironically, with "Slow Turn in the Road," again marked by pounding piano and searing guitar. The classic honky-tonk sound follows with "I'll Forgive You If You Don't." "Graceland Horses," with its acoustic guitar and atmospheric pedal steel is a gorgeous standout track, hearkening back to one of the too many overlooked Lauderdale albums, Headed for the Hills. Lauderdale is at his poetic best in the uplifting country "Ever Living Loving Day" and then, in typical unpredictable fashion, closes with the funked-up, revved-up "Are You Trying To Make a Song Out of Us?" This one lives up to the high-quality standards that Lauderdale brings to every record he makes. It's just as strong as his last one, as we've come to expect. Some of these melodies will linger in your head for days so let your friends and associates forgive you if you seem lost in another world. It's meant to be that way.

BUDDY & JULIE MILLER, Breakdown On 20th Avenue (CD/LP)
You can't really consider the first set Buddy and Julie Miller have recorded together in 10 years a reunion since they have never stopped being married. Still, Julie was conspicuously MIA (due in part to health issues) during that period and Buddy was busy with other projects, so this reignited musical combination has been a long time coming. The album is especially welcome because Julie pens all dozen tracks (one is co-written) and her unique voice has been greatly missed — both vocally and compositionally — on the Americana landscape. Perhaps sensing this, Buddy Miller takes a backseat, at least vocally. Even though he plays all the acoustic and electric guitar parts (the two are often overdubbed), he gives Julie the bulk of the lead vocals, appearing occasionally as a frontman but more often as his wife's harmony voice. The predominantly stripped down but not skeletal music finds its groove early; the opening title track lays down a mid-tempo folksy swamp rock base with subtle, thumping percussion that the rest of the songs pretty much mirror. But even though the vibe might be similar, these songs never feel repetitious. The subject matter typically concerns matters of the heart, yet are expressed with the experience of a 40-year marriage. The two explore the complexities of love as they harmonize on "Spittin' On Fire" with "Love comes in so sweet at first/Like a gentle rain/But when it does its damage/It hits like a hurricane." On the slow, bluesy "Unused Heart," Miller sounds like she's singing to herself in a cracked, delicate voice ("Is love exclusive or just elusive/It's undeniable, it's unreliable") above Buddy's softly picked guitar. The dark folk of "Feast Of The Dead" looks at spiritual issues ("Think about the things unseen") and "War Child" unpacks the subject of refugees with spellbinding candor ("Is there anyone who remembers your name/War Child no one knows who you are"). The duo takes inspiration from Lucinda Williams on the tough, grinding "Underneath The Sky," where Julie growls "I'm breaking down the walls/I'm kicking in the door/Not gonna stop 'til I find out what I'm down here for." Some basic tracks were recorded in the couple's bedroom (upstairs from Buddy's home studio) which brings additional raw intensity to songs that are already riveting in their exploration of the ups and downs of relationships. The combination of Buddy's husky rumble and Julie's lighter but still incisive approach makes for an explosive vocal blend. There is no filler in these dozen tunes (over 50 were written, from which they chose the best) that remind us what we've missed in the decade since the couple last recorded together. It's a continuation of a musical and personal partnership that's entrancing, honest and one that makes for a mesmerizing listen.

FRUIT BATS, Gold Past Life (CD/LP)
America's having a collective rose-colored glasses moment across ideological fault lines. Folks can't help staring in the rear view with wistful gaze, longing for the good old days, whatever that means from person to person; the Obama administration years, maybe, or the white-bread era of the 1950s-60s, before, say, the Voting Rights Act passed into law. In any conceivable case, those "good old days" are only better in the eyes of the beholder. That's the nature of over-sentimentality. Gold Past Life, the eighth album from Chicago's Fruit Bats, doesn't necessarily reference this self-deluding dynamic—it's less political and considerably more personal than that, which is a relief for listeners with a severe intolerance for aggressively forced political metaphors. But looking backward remains key to the record's heart regardless. Frontman Eric D. Johnson's lyrics settle on reminiscence, whether about time and place ("Drawn Away") or about the dearly departed (most obviously on "Your Dead Grandfather," but also on "Barely Living Room"). Pining over the aforementioned good old days means pulling wool over one's own eyes. Pining over your childhood homes or the hospital where you emerged from your mom's womb, makes for a very different kind of existential anguish. Listen to the deceptively upbeat "Drawn Away," a cheery strummer of a song so written through with sunshine that if you blocked out the lyrics, you'd assume it's genuinely meant to be happy. "Drawn away from every place we've ever lived / Drawn away from every life we've led," Johnson belts on the chorus with lighthearted gusto that belies just how unbelievably goddamn depressing it is to grow up and leave behind the worlds we once knew as kids. Grant that this experience—the long sojourn away from home, from self, from youth—is universal. Everyone goes through it. That doesn't make the track less of a stealthy king bummer. For the most part, Johnson's writing generalizes that "time and place" theme, except for the few instances where he invokes the Great Lake State: On "Two Babies in Michigan," of course, and on "A Lingering Love." "Oh to be where the weather's wetter / With a stomach settled / And a mouthful of great lake," he laments on the intro. That ode to Michigan, where the Wisconsin-born Johnson grew up (at least partly), extends into other tracks; the more specific the songs are, the more clearly his lyrics read to the ear. Where else could "Mandy from Mohawk (Wherever You May Be)" have happened but Michigan? Sure, Route 41 runs from there all the way down to Florida, and sure, there are other Episcopal Churches named St. Peter's By-the-Sea, but Johnson is not being coy about the church he's thinking of and which stretch of highway his words refer to. The effect of tracks "Mandy from Mohawk (Wherever You May Be)" and "Two Babies in Michigan" is to establish Gold Past Life as an album about Michigan, even when it isn't directly about Michigan at all. But Johnson's doleful nostalgia and his fixation on death renders his retrospection somewhat morbid. Gold Past Life, is littered with specters, whether on "Two Babies in Michigan" ("Still broke as a joke / With no clear way to cure it / Back down on the boulevard / Floating around like a spirit"), "Your Dead Grandfather" ("We've been told there's a ghost in the sky / Who pushes the button for the snow"), or "Barely Living Room" ("In a flat fescue meadow / Frozen dead by the cold / In the clothes of a ghost"). If Gold Past Life's musicianship wasn't so uniformly lively, the whole record might just read as morbid.

WILLIE NELSON, Ride Me Back Home (CD)
Two years ago, Willie Nelson delivered God's Problem Child, a tragicomic heart-stopping meditation on the singer's rapidly advancing age. A year later, he released an equally sturdy follow-up (2018's Last Man Standing), and after detouring with his collection of Sinatra standards, the 86-year-old legend is back with Ride Me Back Home, yet another collection of late-life wisdoms and honky-truths. Despite its reliance on other songwriters to convey mortal meditations (see the pair of choice Guy Clark Covers: "My Favorite Picture of You" and the timely "Immigrant Eyes"), Nelson's latest is a crucial addition to the legend's masterful late-career songbook. "Come on time/What have you got for me, this time?" the wordplay wizard asks early on, summoning up his last few years of creative blossoming amidst health scares. "I'll take your words of wisdom/And I'll try to make 'em rhyme."Ride Me Back Home is set to the same worn-in light country-roots blend Nelson has fine-tuned over the past decade-plus with producer Buddy Cannon. This time around, however, Nelson expands upon the songbook he's been drawing from in his carefully-curated mortal trilogy, offering his own versions of Billy Joel ("Just the Way You Are") and Mac Davis ("It's Hard to Be Humble") along the way. Nelson's vocal prowess remains unaffected by age, timeless in its singular phrasing and unconventional approach to rhythm. On Ride Me Back Home, he uses his voice, that profound American musical instrument, to convey his Texas zen on songs like the title track and the fresh original "One More Song to Write." "I've got one more hill to climb, and it's somewhere in my mind," he sings, utterly at peace, on the latter. "I'll know it when it's right/I've got one more song to write."

PRINCE, Originals (CD, vinyl out July 19th!)
For Prince, writing for other artists was a way to proliferate his musical influence and secure his legacy. (Depressingly, his closest modern analogue in that respect is Ed Sheeran, a man spreading a considerably thinner gift thinner still.) Originals, a collection of Prince's guide demos for his funk proselytisers, shows the breadth and brilliance of his compositional talents – and also the judiciousness underpinning his own catalog. It unspools like a greatest hits, even though few of the songs included were proper hits: the Bangles sell "Manic Monday" better than Prince does (bearing in mind these scratches weren't made for public consumption), largely because you believe Susanna Hoffs actually understood the workaday grind, and Prince sounds miffed by the very concept of it. His "Nothing Compares 2 U" coexists beautifully with Sinéad O'Connor's version, finding hope and sensuality where she saw devastation. And he could easily have transformed some of the other tracks into chart fare: Jill Jones's coquettish "Baby, You're a Trip" pales next to his church organ-battering, throat-shredding psychedelic rhapsodics, and he pushes Holly Rock into more daring, vivacious territory than Sheila E did. He also shows up Kenny Rogers' pale take on "You're My Love," sinking to deeper, soul-stirring notes almost worthy of Barry White. Sometimes Prince's limitations are revealed: he's no match for the deliciously supercilious Vanity 6 on Make-Up, and adds too much gothic melodrama to Noon Rendezvous, bettered by a suitably crushed-sounding Sheila E. But still – he wrote these songs, a fact that Originals drives home with his trademark casual confidence.

HOT CHIP, Bath Full Of Ecstasy (CD/LP)
With a name like A Bath Full of Ecstasy, you'd be forgiven for thinking indie disco stalwarts Hot Chip were about to hook you up with more pills than The Shamen and take you down to the Haçienda. But Hot Chip have never been about the hedonistic '90s bacchanals. Though built for the dancefloor, there's always been a more introspective groove. The kind of sound that mixes the euphoric with the melancholic, rooted in the mind as much as in the body. There once was a time when they might've been up for cracking jokes, bigging themselves up and "coming on strong", as their debut album introduced them 15 years ago. But now isn't it. After the existential crisis of the fantastic Why Make Sense?, A Bath Full of Ecstasy feels somewhat at peace. They've passed through their chaotic expressionist phase and have now settled on beautiful watercolor landscapes. 'Clear Blue Skies' sees them opening with a surprisingly orchestral movement before the shuffling beats and twinkling synths elevate the record to a heavenly place. Joe Goddard's endearingly warbling vocals remind us that this is still inherently human, however, as he longingly asks "What kind of magic did you use?" As it shifts into album closer 'No God', with its ebullient piano house riff, filled with warmth and long-sought acceptance, it feels like a weight being lifted off your shoulders to an almost transcendent extent. Because this is what Hot Chip do best. Infectious escapism at its finest. But A Bath Full of Ecstasy is never saccharine. Its escapism is always rooted in something real. Where the darkness does creep in, as it is wont to do on Hot Chip records, they always offer a light at the end of the tunnel. There's no sign of them eschewing that floor-filling mentality yet either. 'Hungry Child' is one of the group's most unabashedly club-ready tunes. Muscular grooves, squelchy bass and house-harmonies are all present and correct, building to a moment of pure release. Arms-aloft, body-swaying catharsis where actions mean far more than words. 'Spell', meanwhile, has a surprising Prince-esque sensuality, as Alexis Taylor's usual falsetto is distorted and echoed, and the French touch influence of producer Phillipe Zdar makes itself known. As the band have grown older together, their bond has grown tighter. There's always been a camaraderie there, especially between Alexis and Joe, but A Bath Full of Ecstasy shows a band completely in sync. Confidently displaying their talents, playing off one another and raising each other up. Their more collaborative process has brought an album that, while rarely deviating from that Hot Chip sound, feels lighter and freer. Like a band finally feeling confident in their own skin, inviting us to find escape from whatever troubles us in their music.
TITUS ANDRONICUS, An Obelisk (CD/LP)
LOS STRAITJACKETS, Channel Surfing (CD/LP)
DRIVIN' N' CRYIN', Live The Love Beautiful (CD/LP)